I just got home from a quick trip to Cedar Rapids, Iowa (so glamorous) and am happy to be back to this gorgeous California Fall weather. In fact, I want nothing more to do than sit by a pool or lazily sip wine while overlooking a vineyard… is that too much to ask?? :) I guess I will just have to settle for reminiscing about my recent trip to Napa – at Round Pond Winery, specifically.
Round Pond Winery has held a special place in my heart for a few years now. I first visited back in 2008 and was impressed by the gorgeous palm-lined driveway and serene terrace overlooking the vines. Sounds like a place you might like to be at, right? Owned by brother and sister team, The MacDonnells, the two started the winery in Rutherford in 2002 after several years of growing grapes for other producers.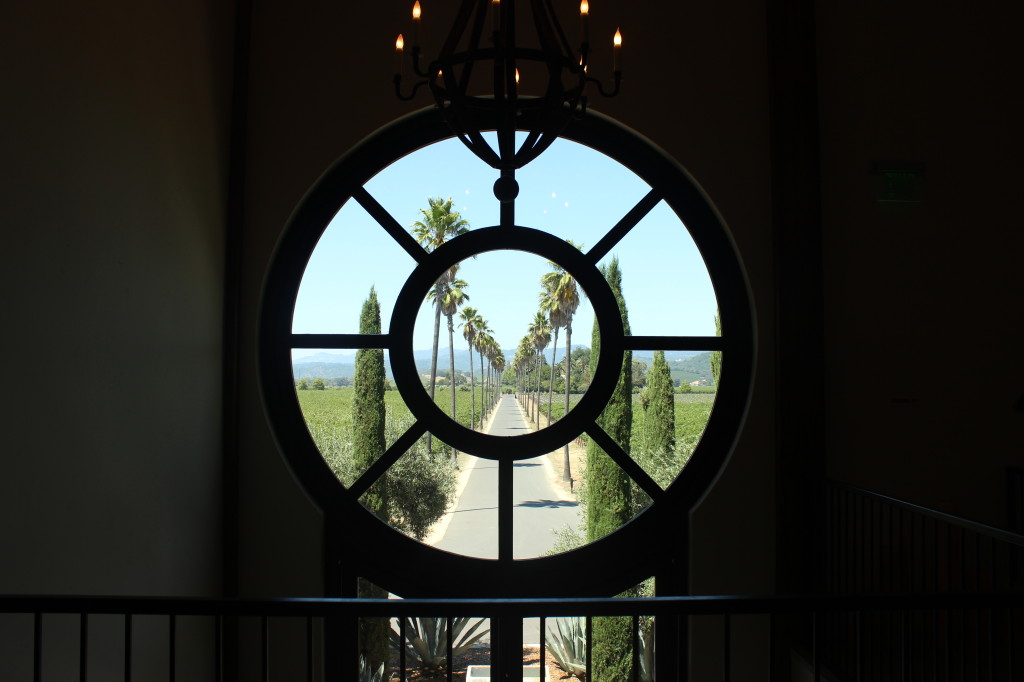 Since my first visit, I've made a point to go back whenever I'm in the area – not only because I like the ambiance, but also because I like the tasting experience overall. It doesn't hurt that they make nice wine and I know the new winemaker. So, when Nick and I were in Napa last month, we made sure to stop in and visit with our friend Muiris and taste some of the yet-to-be bottled and current release wines… you can never go wrong with a little barrel tasting to kickstart the day!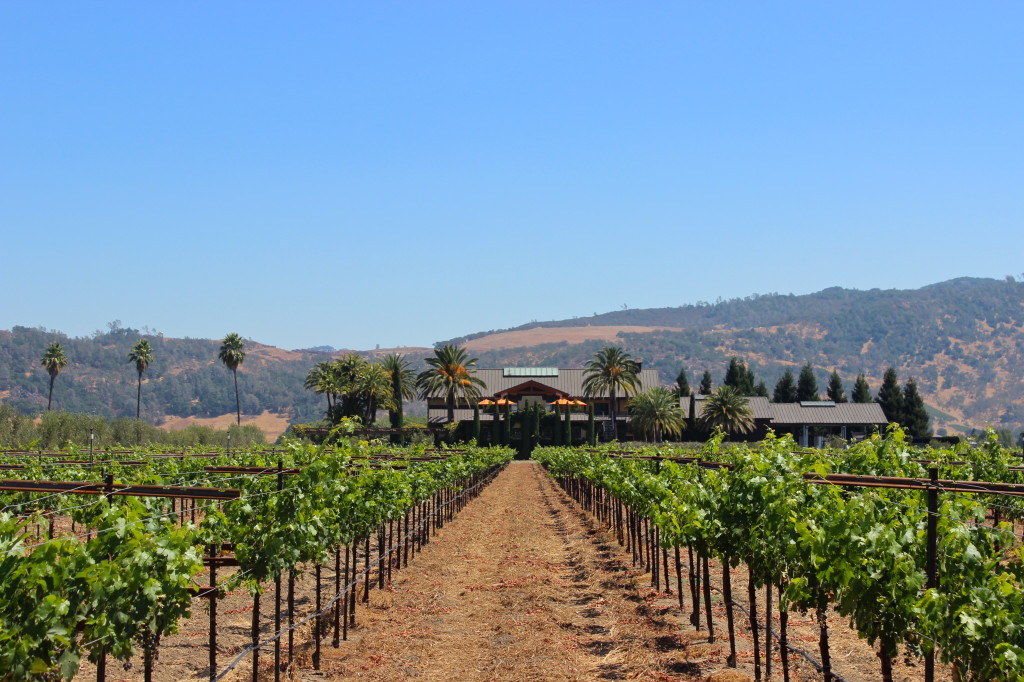 Muiris walked us out to the vineyards to check out the Sauv Blanc grapes that were about two weeks shy from being ready for harvest. We tasted grapes (which were perfectly sweet/tart), discussed the growth in production (they're planting more varietals) and then headed inside for a bit of barrel sampling. We tasted some younger blends and soon-to-be bottled single-varietals. Some exciting things in the works! Muiris, whose experience has led him from Chateau St. Jean to several years in France then to Ridge, is only less than a year into his job with Round Pond, but he's already doing great things and I can't wait to try the wines he produces.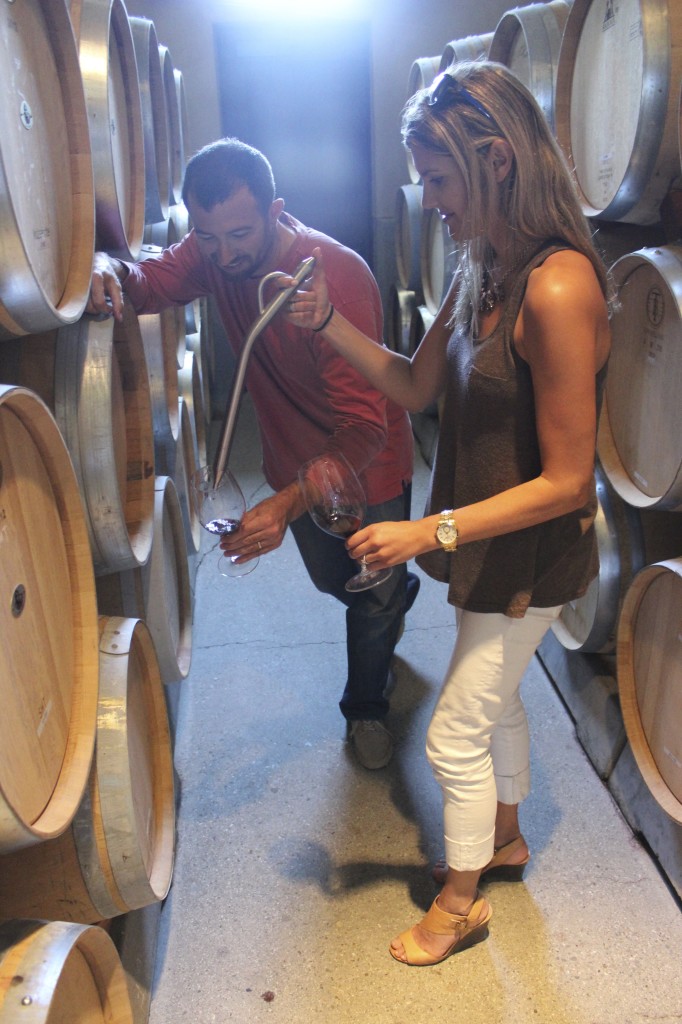 After a few pics and more barrel tastings, we left Muiris to get back to his winemaker duties and headed upstairs to the terrace lounge for a tasting. The tasting, which is $45 per person, includes three to four wines that are paired with farm-to-table appetizers. The in-house chef uses fresh organic ingredients picked right from the Round Pond garden, and also incorporates the Estate made olive oils (which are amazing, btw). Food and wine, and the way they can work together, are definitely a huge part of the Round Pond experience.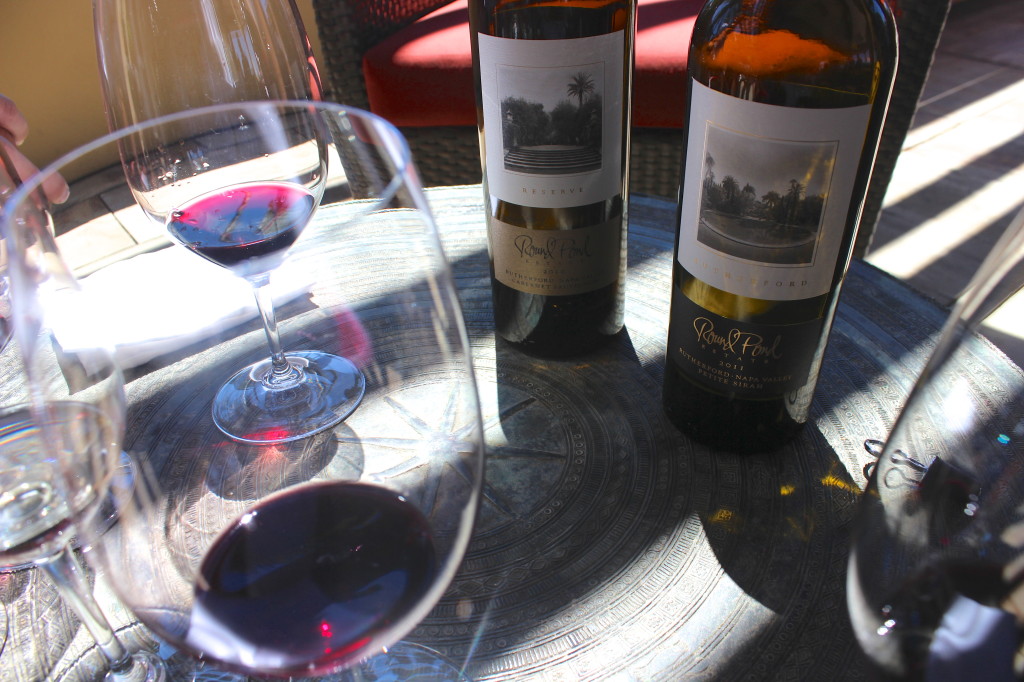 For our sit down tasting, we started with the 2013 Rutherford Sauvignon Blanc ($24) which seemed to have more tropical fruit and melon flavors than previous vintages. The bright citrus on the palate and zesty acidity leaves your mouth watering for more and can definitely be classified as a great summer wine. It was paired with the most delicious melon with Prosciutto di Parma and basil, then drizzled with Meyer lemon basil olive oil. Trust me, it was as good as it sounds.
Next, the 2011 Rutherford Petite Sirah ($60), which is made of 100% Petite Sirah. Really smooth in texture, it had notes of licorice, dark cherry and mocha. It was also a lovely pairing for the roasted cherry tomato crostini with four hour caramelized onions, bacon and goat cheese. Hello! Lastly, the 2010 Reserve Rutherford Cabernet Sauvignon ($110), which had lovely notes of blueberry and cassis with deep earthy, spicy qualities. Complex and full of elegant tannins, this wine will age beautifully over the next few years but is really quite balanced now.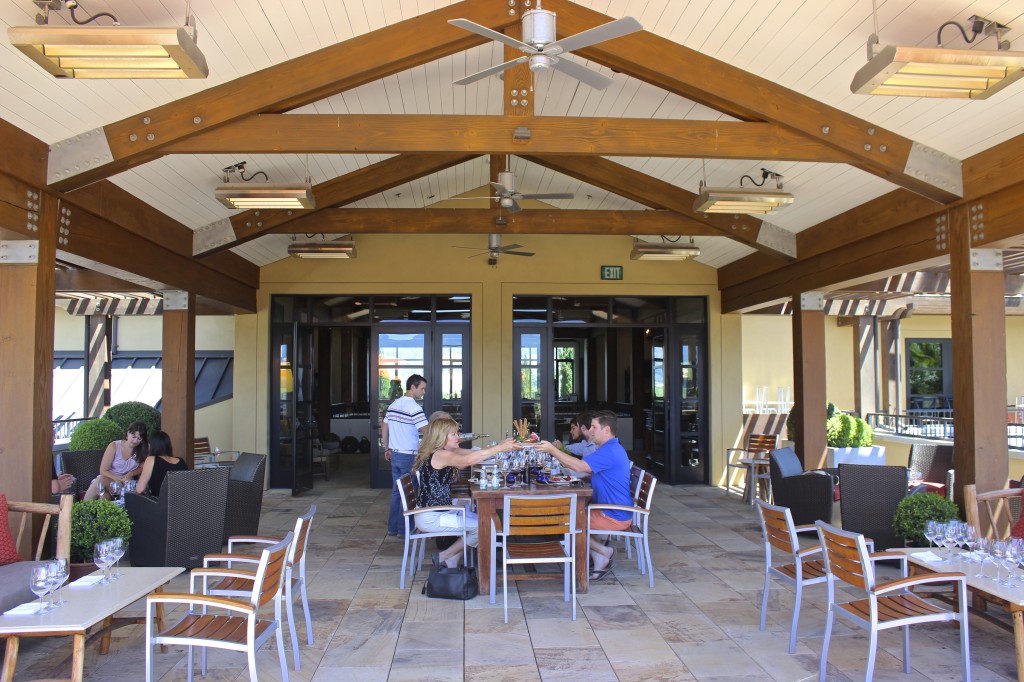 The farm-to-table approach and ambiance make Round Pond Winery worth visiting, but if you're not a huge fan of wine then go next door and take a tour of the Round Pond olive mill. They make several different styles of olive oil from the Mediterranean olive trees grown on the property, as well as vinegars and citrus syrups. Cheers!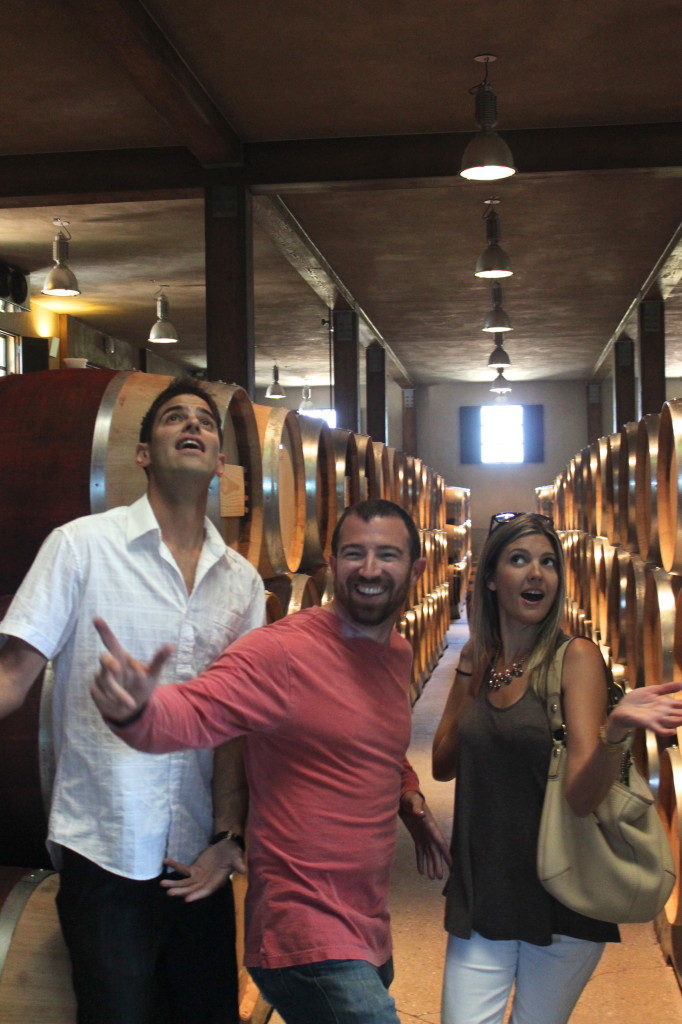 **Winery Notes**
Tasting Fee: $45 per person for Estate Tasting (4 wines and food pairings on the terrace) or $25 for wine club members – appointment only 11-3:30pm
Phone: 707.302.2575
Location: 875 Rutherford Road – Rutherford, Napa Valley
Tips: It can get very warm out on the patio, so try to find a spot in the shade if you plan to stay awhile.