The Los Angeles Food & Wine Festival rolled out the red carpet for its fifth year and once again, did not disappoint! Just like last year, downtown LA's Grand Avenue was taken over for 3 days of delicious bites from top chefs, cooking demos, gourmet lunches and, of course, lots of booze.
I was super excited to be able to attend most of the weekend this year, which kicked off Thursday with Lexus' Ultimate Bites of LA. Over 30 chefs from restaurants throughout LA served up tasty small plates accompanied by wines from throughout the world, set against a backdrop of The Walt Disney Concert Hall and downtown LA's skyscrapers.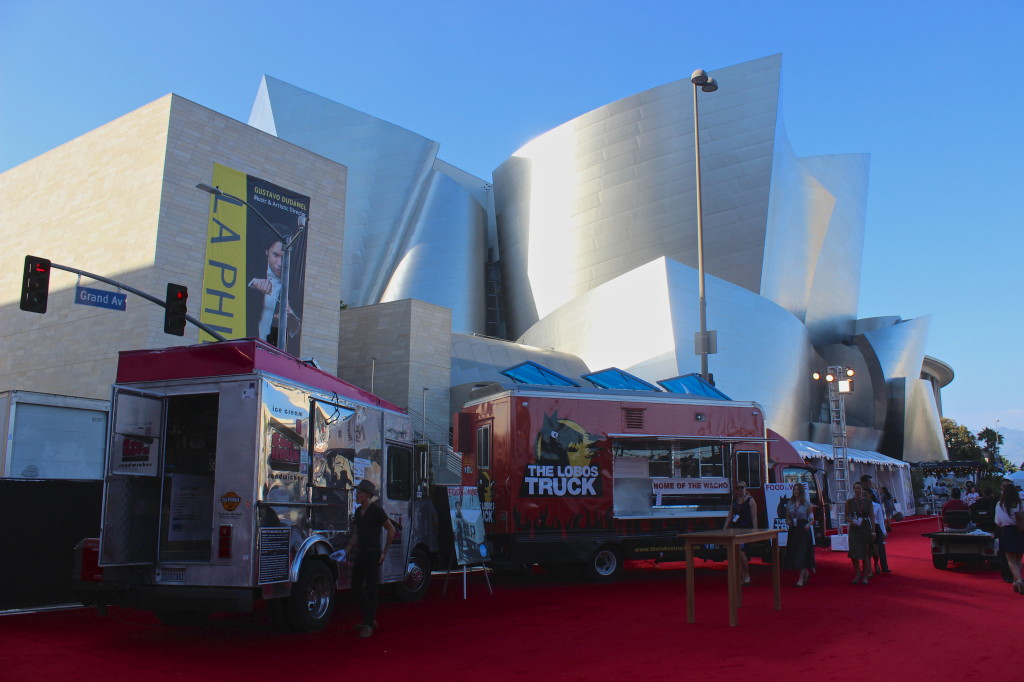 Curtis Stone played host for the evening, and was found obliging eager fans with photos while the crowd bopped around to music played by DJ Mike D (of The Beastie Boys). It was a lively start to the weekend, filled with lots of celebrities of the chef and music variety!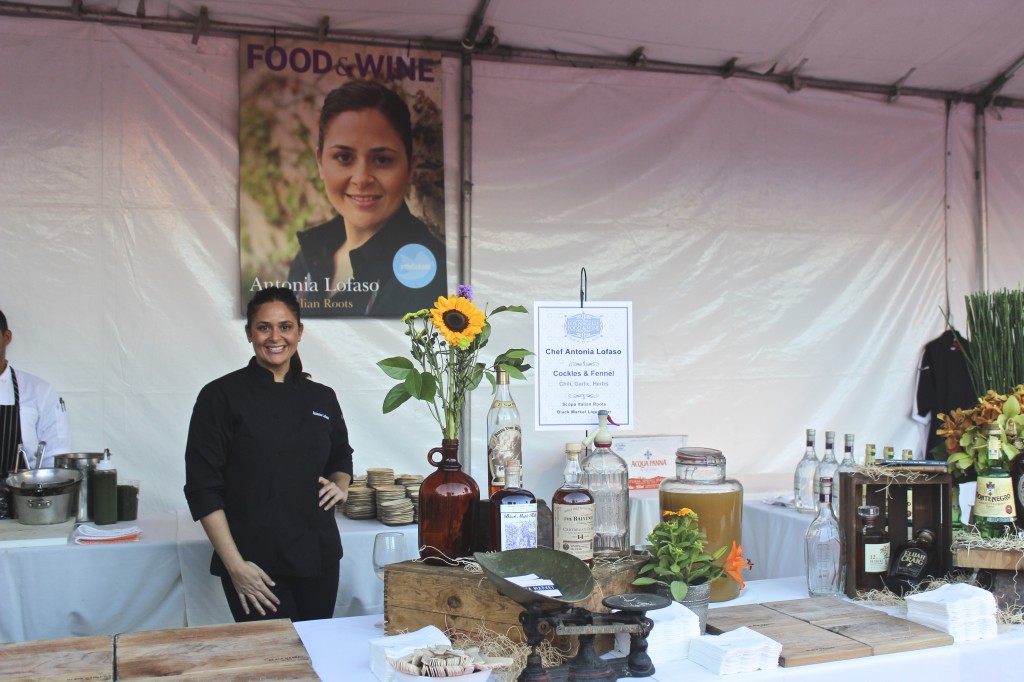 On Friday, several chefs took to some of the area's best restaurants to serve gourmet multi-coursed lunches for hungry foodies. I was able to attend the 5-course meal at the beautiful Faith & Flower, where Chefs Michael Ginor of Lola NYC, Jason Franey of Restaurant 1833 and Josh Graves of Faith & Flower served up some over the top food. Geoduck ceviche, anyone?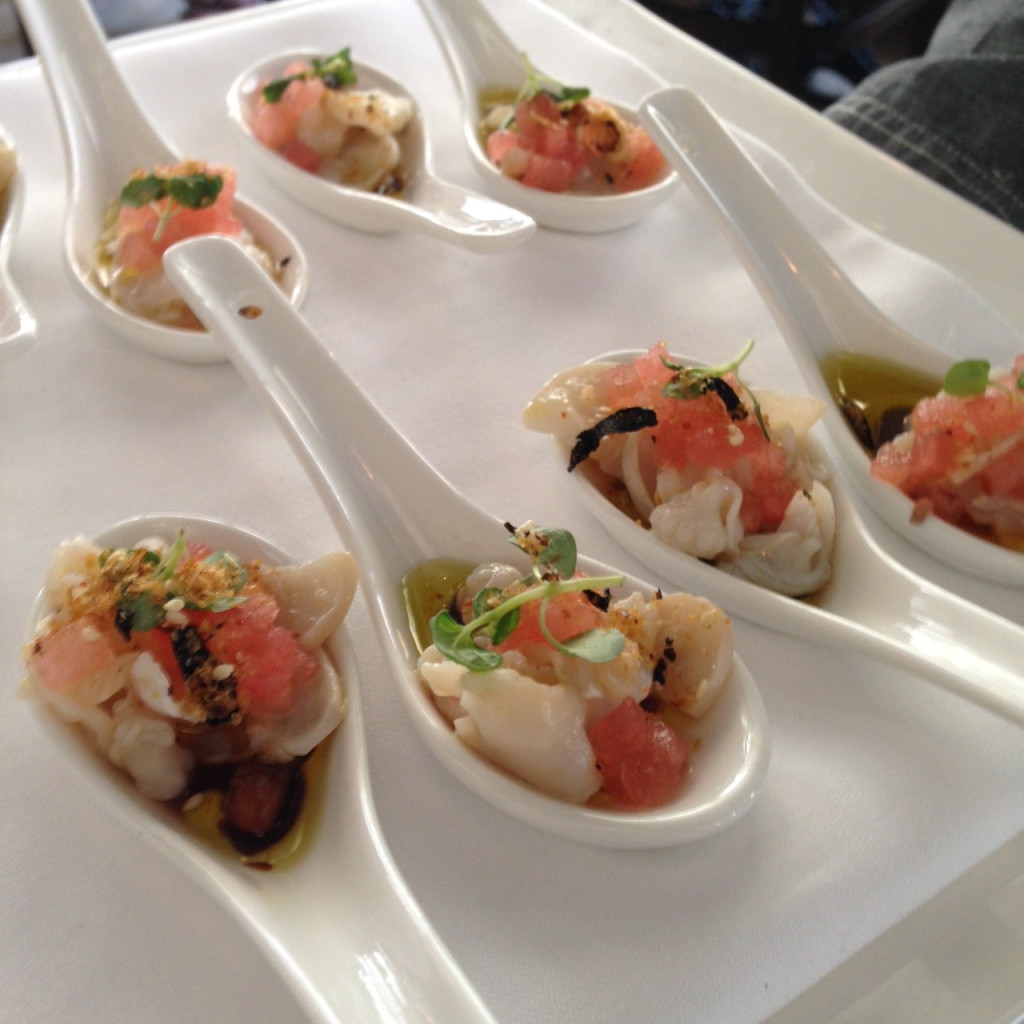 You'd think after a 5-course lunch with cocktail pairings that'd I'd be spent, but it just prepped my palate for all the delicious goodies at Friday night's Lexus Grand Avenue Night Market, where 30 chefs brought their A-game for a unique street food experience. The event was hosted by Tyler Florence, who greeted guests at the door with his delicious fried chicken.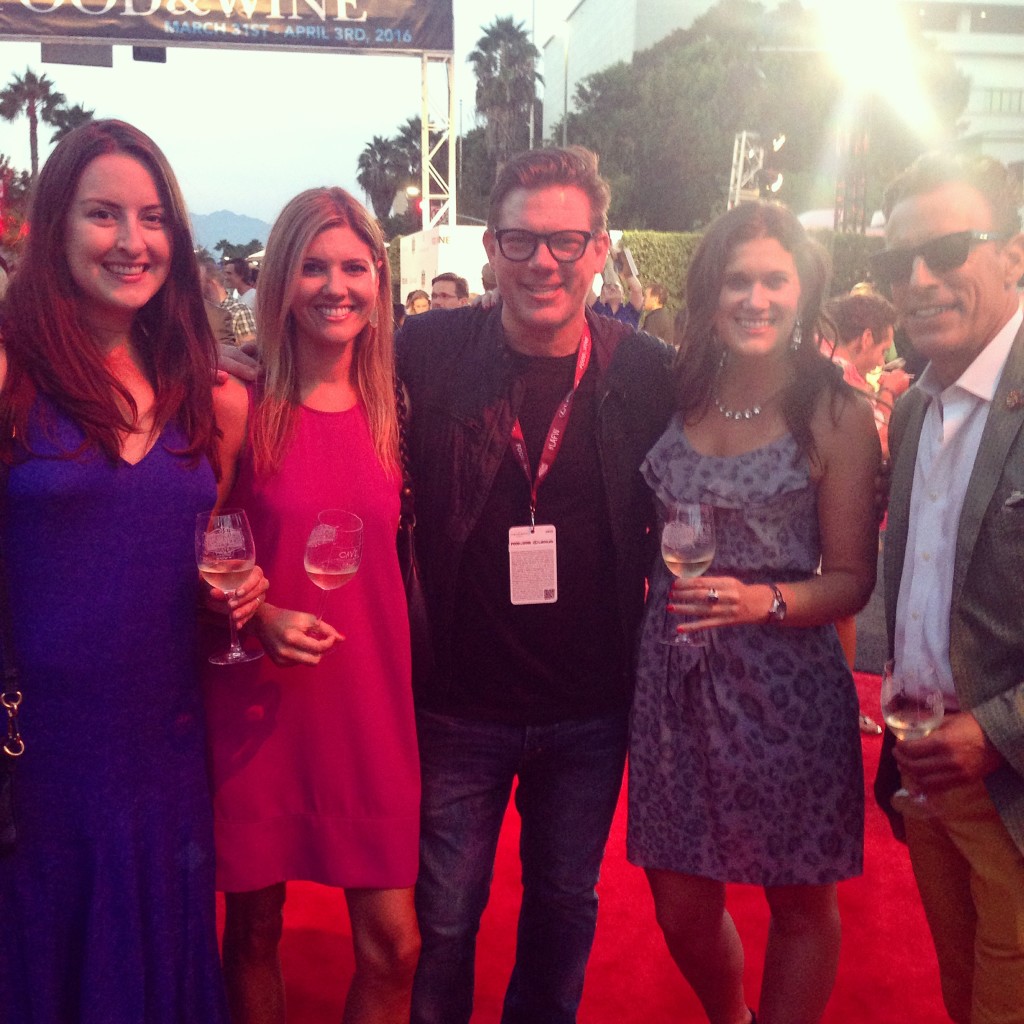 Here I am on the red carpet with Tyler Florence, Sarah (of The Aussie Who Ate the Big Apple) and Emily (of Jetsetting Fashionista). It's so fun to catch up with familiar faces from Pebble Beach Food & Wine, like Sarah and Emily, as well as Terroir Selections' Derek Galkin and Nat Gunter, who poured their newly released Cultivate Pinot Noir (it was released less than a month ago!)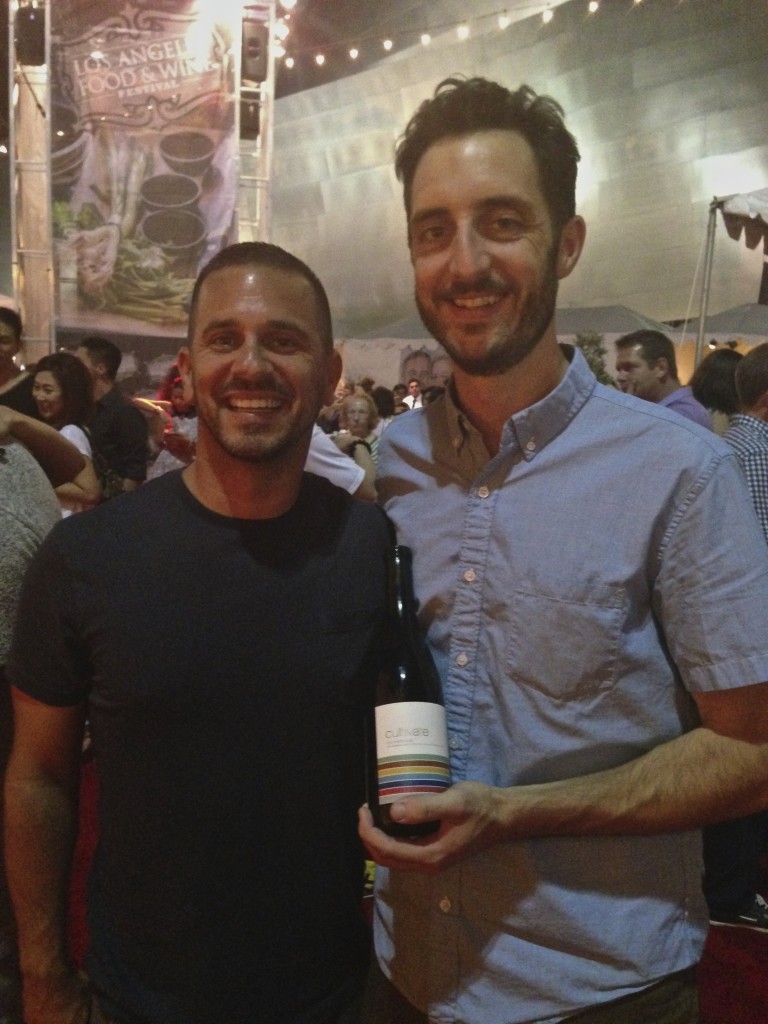 Although the wine selection was great, this year's LAFW was all about the food, with inventive dishes and an amazing variety of options. Not only that, but the booth and food displays were really spectacular. Check out the 'booth' from Smoke Restaurant, Dallas…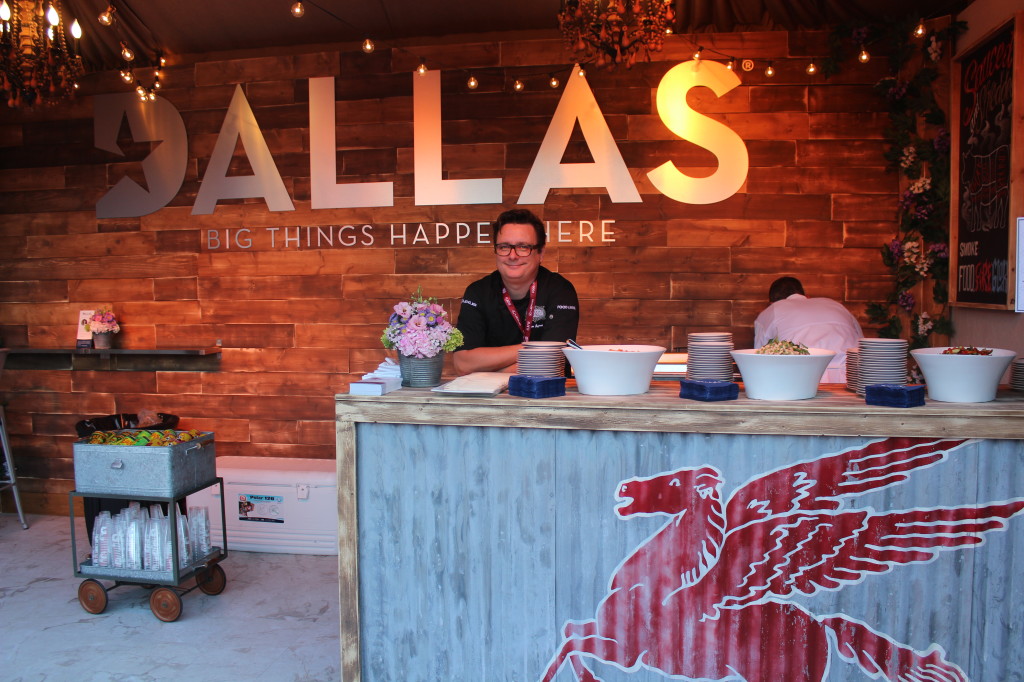 …and the sleek airstream from Plated. Inside the airstream were dozens of spices to make your own spice mixture. It smelled heavenly!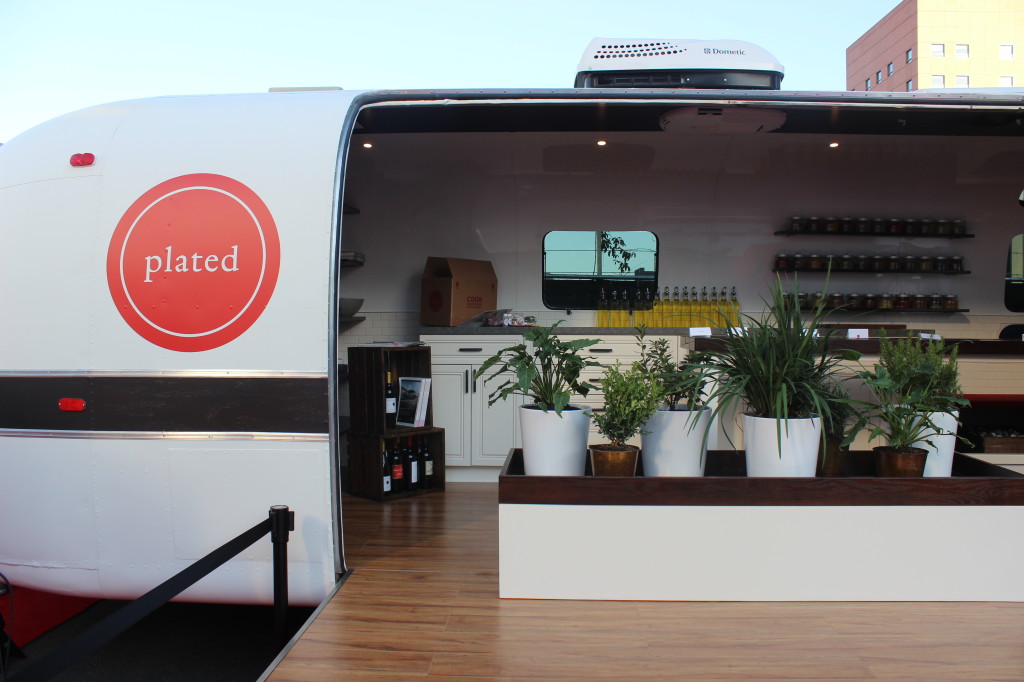 I certainly indulged in my fair share of bites (it's hard not to!), but with so many amazing tastes, it's almost impossible to pick my favorites. A few highlights included the pasta with freshly shaved black truffle (ah-mazing) from Chef Fernando Darin of Patina, as well as the spiced braised goat with dukkah, grits and crispy okra from Chef Kris Morningstar of Terrine.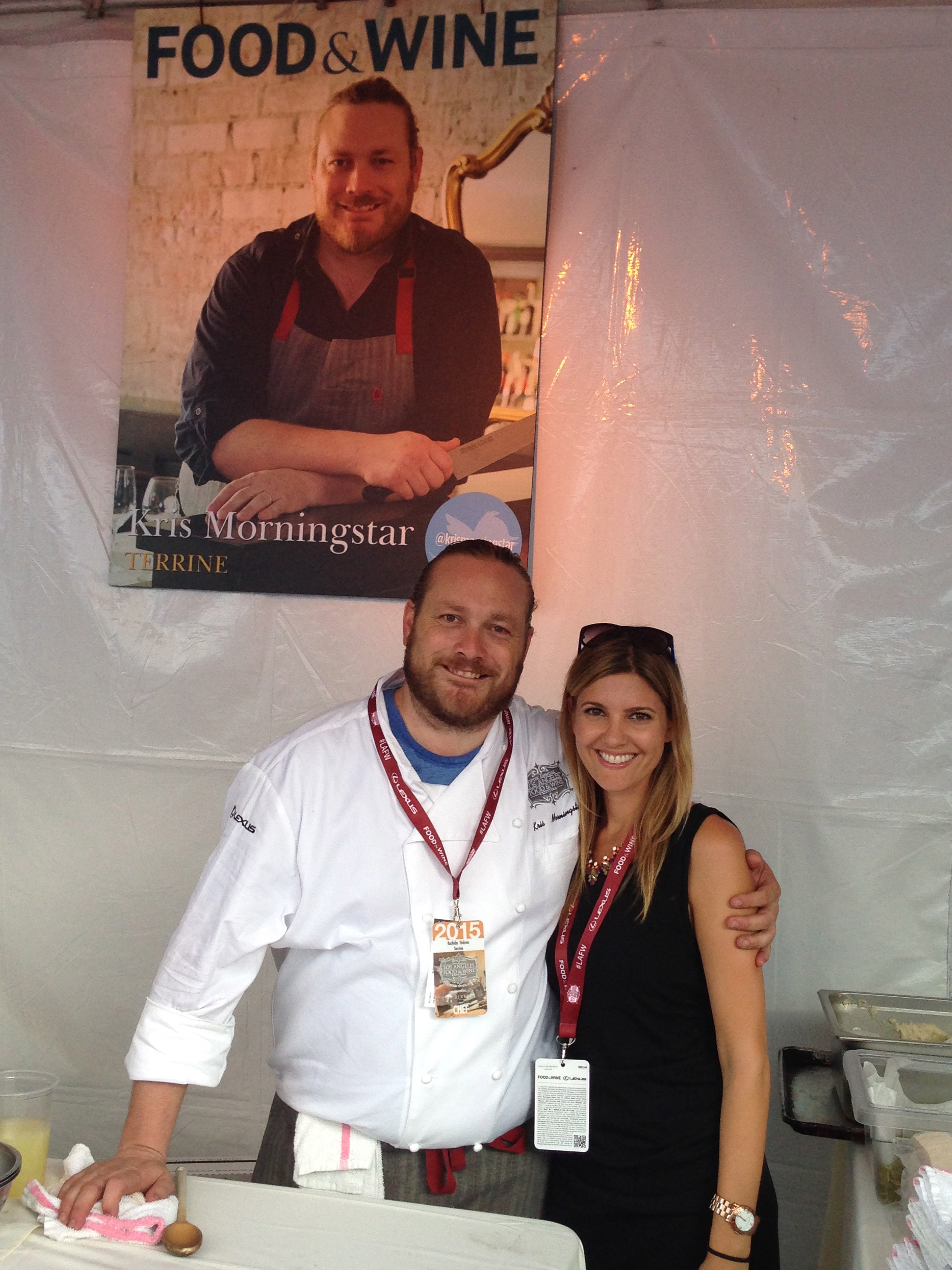 And how about the Sake Shooters from Chef Phillip Frankland Lee of The Gadarene Swine? So fresh and flavorful! Here, Chef Phillip explains how to taste them.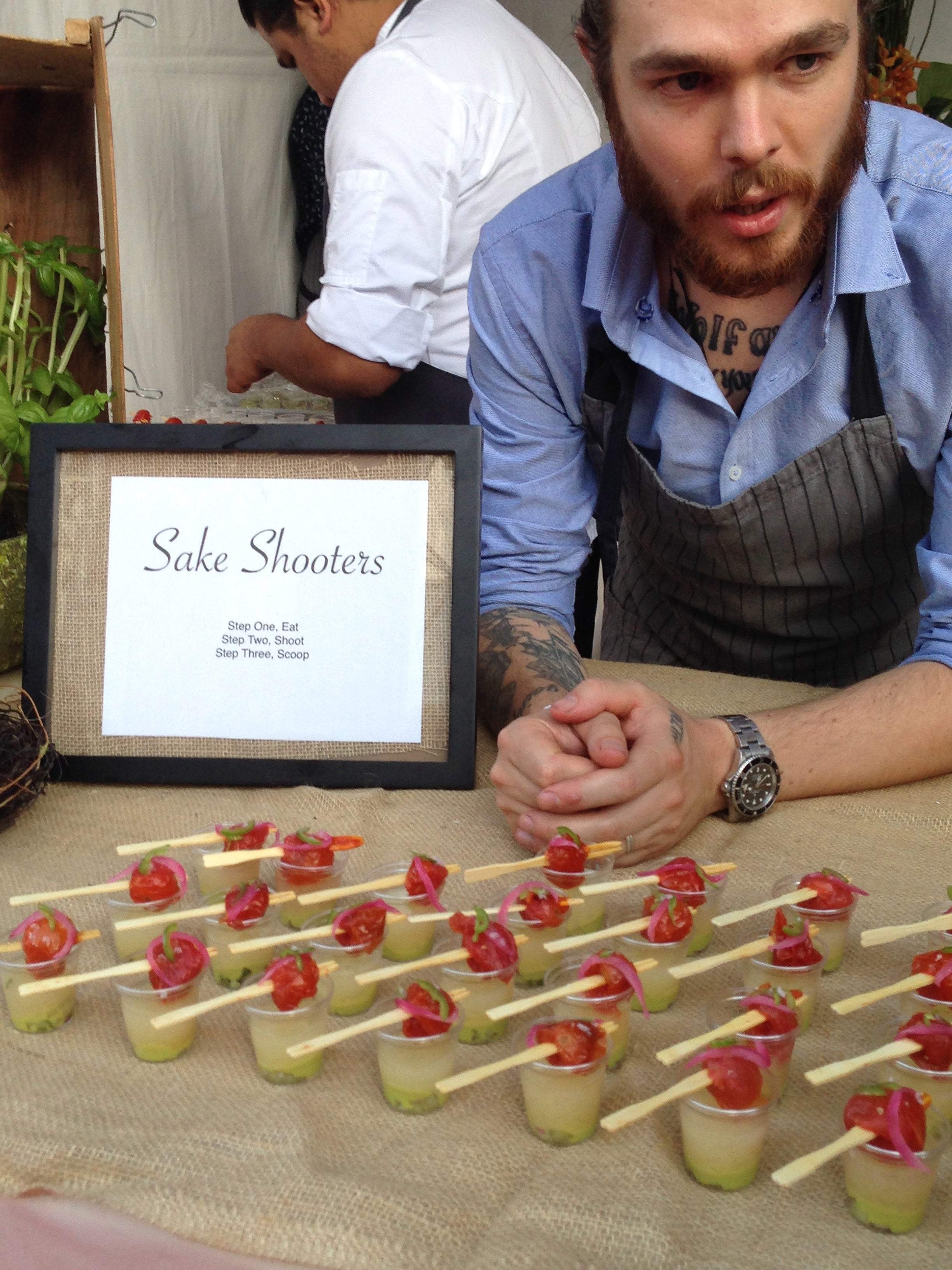 Step 1) Eat the roasted tomato skewer. Step 2) Take the shot of the sake, lime juice and tomato syrup mixture. Step 3) Use the skewer to scoop out the avocado & cucumber mousse chaser. Unbelievable!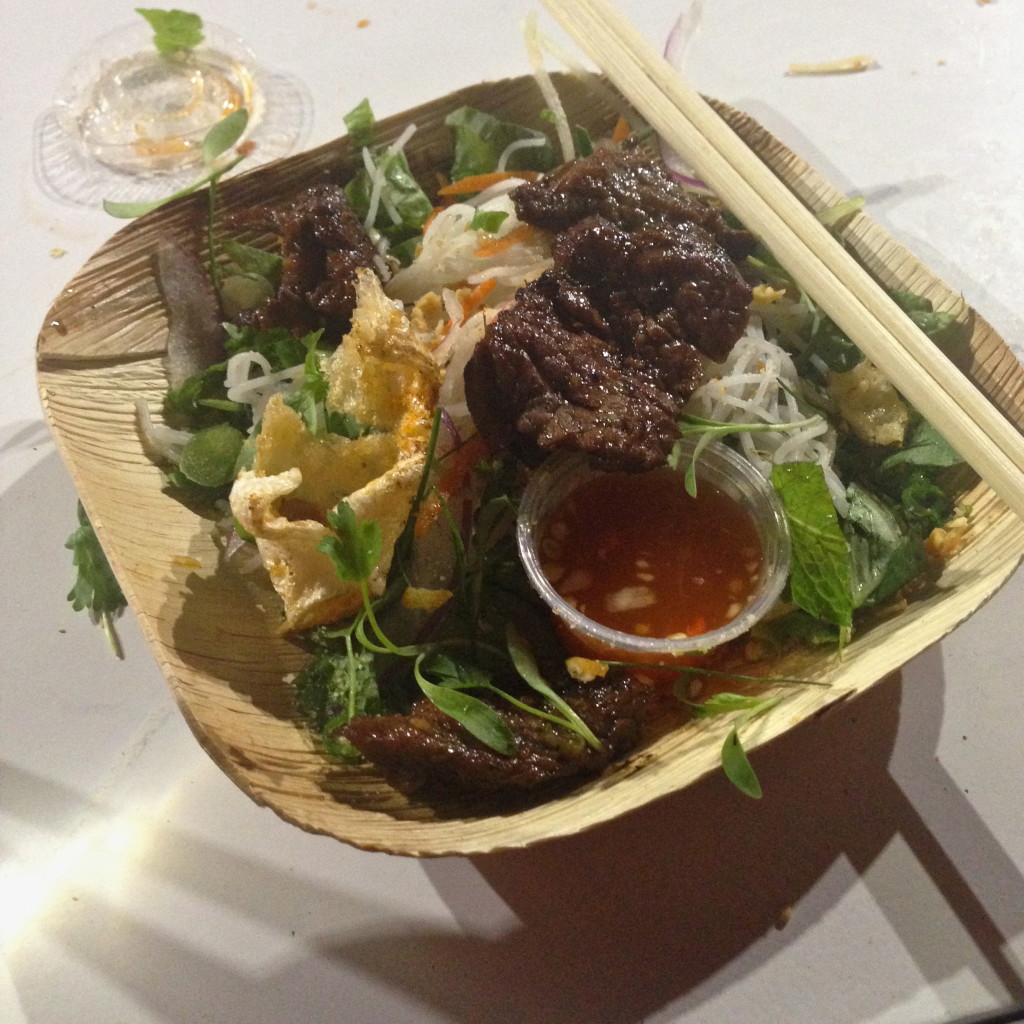 The Saigon Lemongrass Beef from Little Sister was delicious, but it was the Reuben egg rolls and the mini S'mores in a cup from Chef Anthony Meidenbauer of Holsteins Shakes & Buns that really blew my socks off.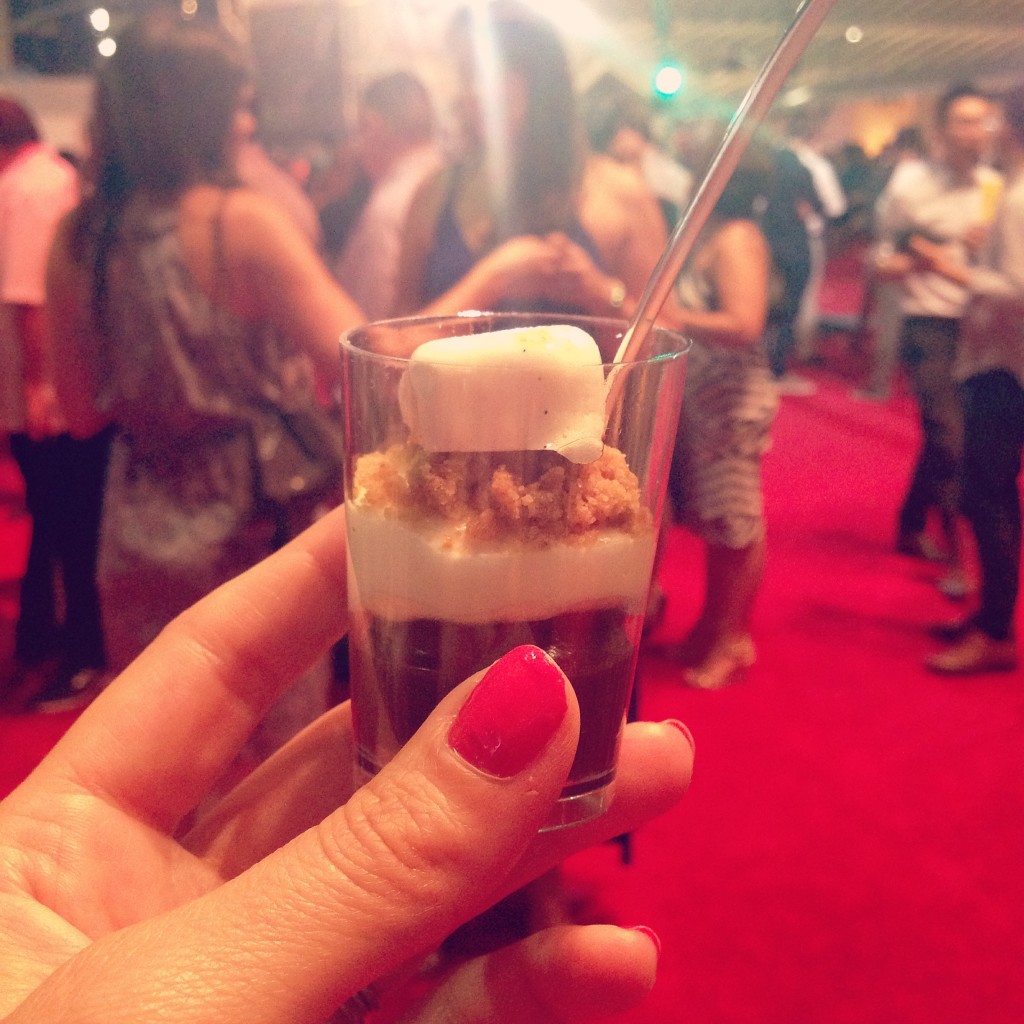 Just in case one didn't get enough food and wine during the evening events (ha!), the After Party presented by Chef Works both Friday and Saturday kept the nights going strong. Under the stars until the wee hours of the night, attendees had the opportunity to chat with favorite chefs off-duty, sip on incredible wines from all over the world, and take a few fun photos in the Chef Works photo booth. Pacing yourself (and saving some room in your stomach) for the after party is a must at LAFW!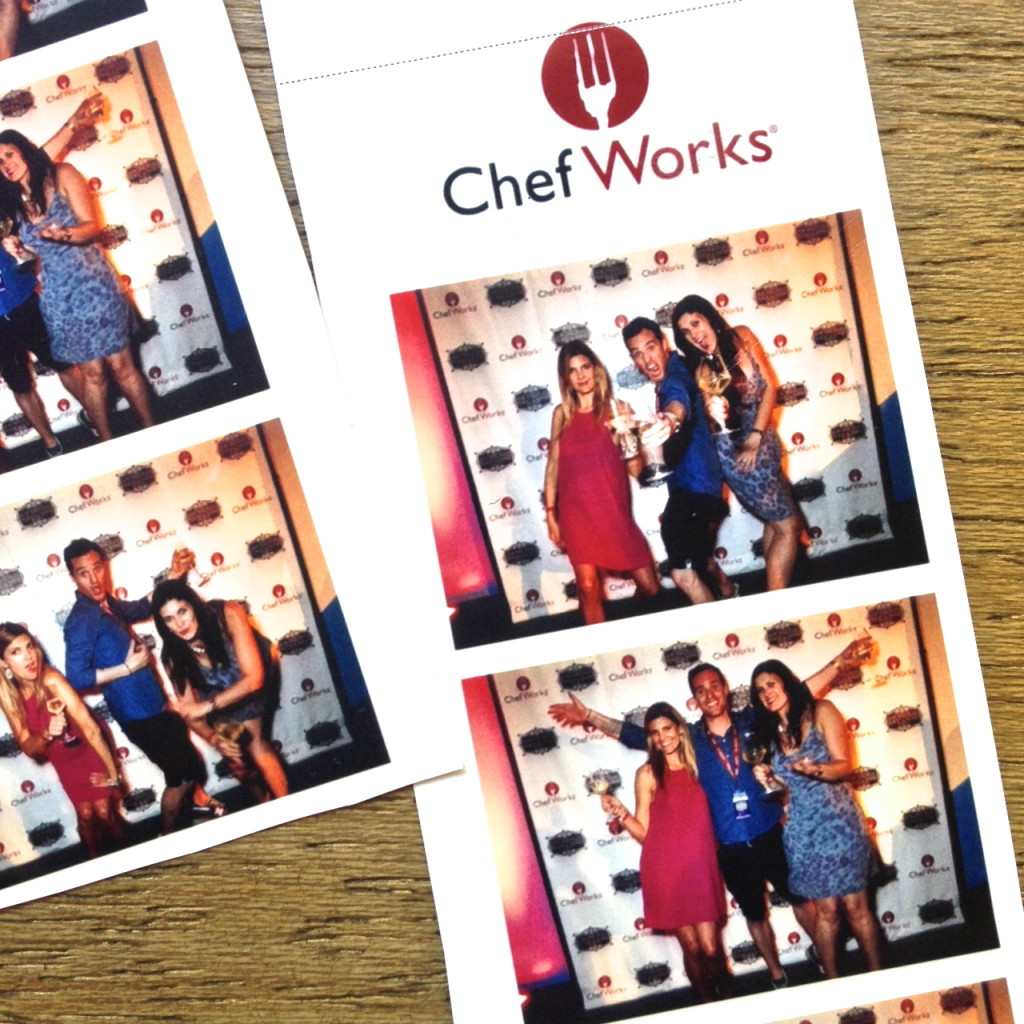 Overall, it was another fantastic event put on by the team at Coastal Luxury Management and Wagstaff Worldwide. They are luxury event rockstars. If you live in California and love to celebrate good food, good wine, and good times, then I highly suggest you check out next year's LAFW! Cheers.