It's another sunny day in Santa Barbara – what to do? Perhaps a little exploring, wine tasting and noshing on something tasty… sounds like a great plan to me! There are endless possibilities to do the aforementioned in this town, but if you're looking for something new and different, check out a walking tour from Eat This, Shoot That! I promise you don't have to be a tourist to enjoy it.
As the name suggests, Eat This Shoot That (ETST) is a tour service based around food and photography (and drinks!), started by local photography teacher, Tara Jones. Tara first came to Santa Barbara to study at Brooks Institute of Photography, but it was her love of photography, food and all things Santa Barbara that led her to start ETST as a side gig. Fast forward a few years and Tara is now running ETST full-time, offering 3 different specialty tours in the Presidio and Funk Zone neighborhoods.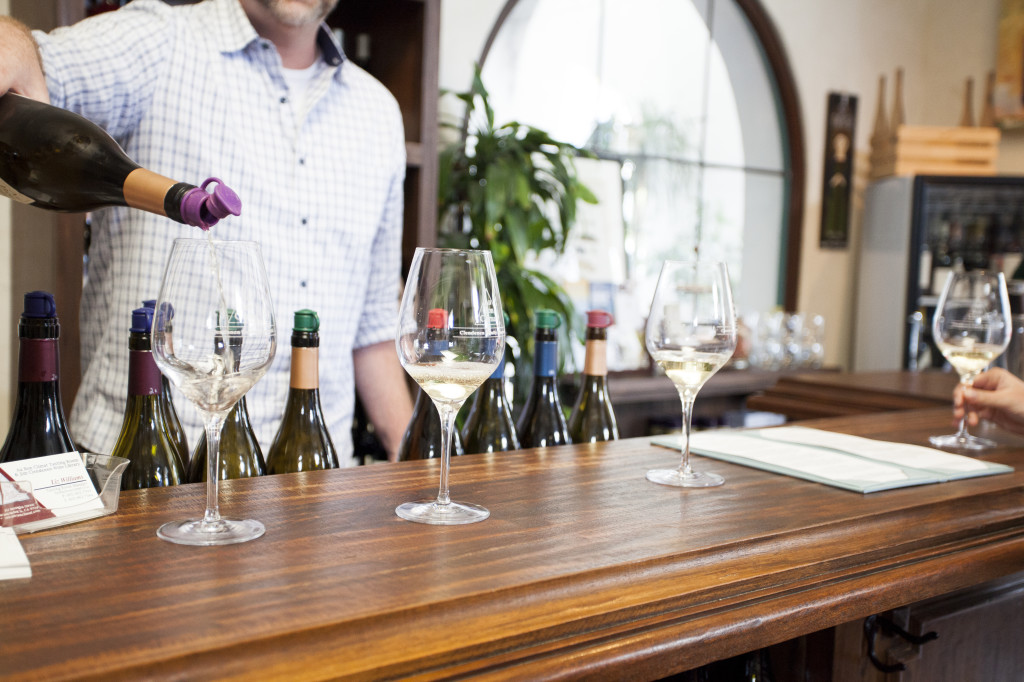 I was able to join Tara for a fun afternoon on the El Paseo Wine Tour, which takes you through downtown's historical Presidio neighborhood to sample wines and wine-friendly fare in and around the Wine Collection of El Paseo. Here, you'll hear the local history while wandering down historic pathways, sip on libations, sample a few local goodies, and of course, learn a few tips and tricks for taking the perfect food photos. For example, if your food doesn't look appetizing enough, try spritzing a little water on it. Who knew?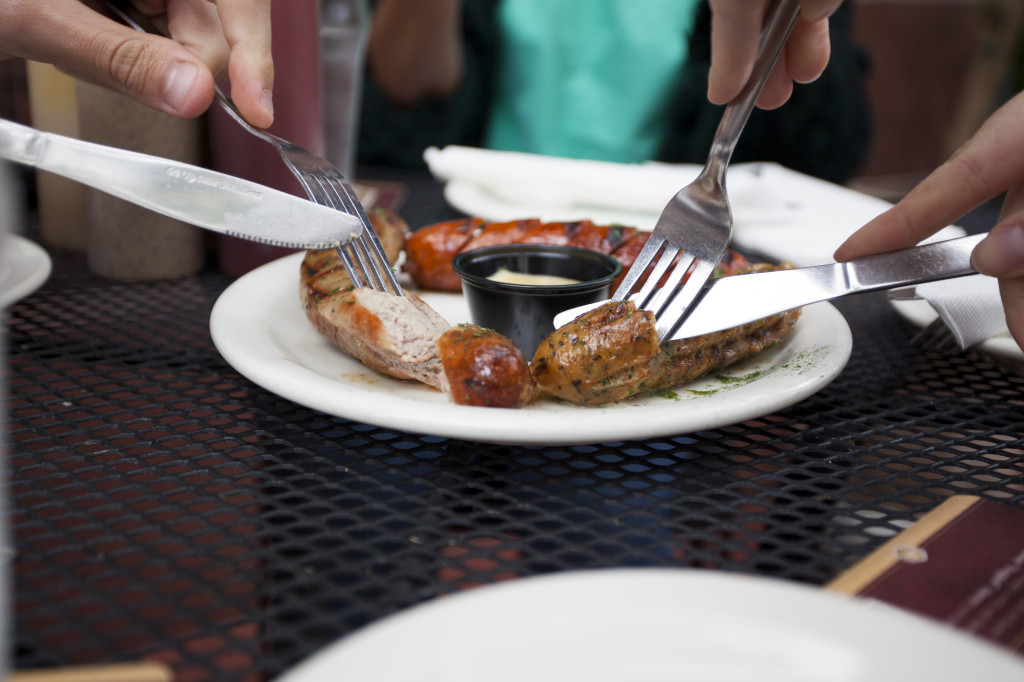 The tour started off with a stop at the Hoffman Brat Haus for tasty brats (mango habanero, anyone?) before visiting the first winery on the tour, Jamie Slone Wines. Jamie and Kym Slone were there to pour us their Grenache Blanc and elegant Pinot Noir before we headed next door to Au Bon Climat. Here, we tried a couple of their cool climate and highly regarded Chardonnay and Pinot Noir wines. After a few tastes of wine, refueling at C'est Cheese with local and imported cheeses was a much welcome stop. Yum!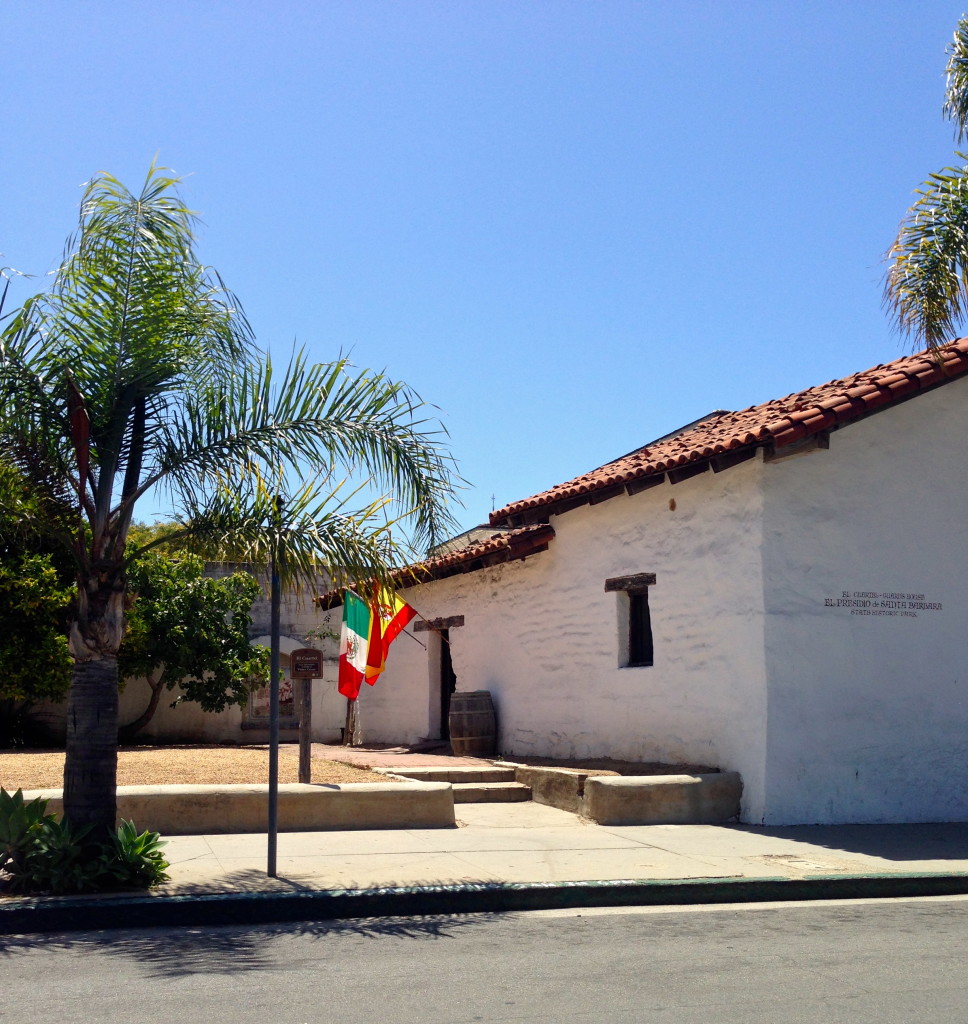 Around the block, we ventured inside the second oldest surviving building in California, called El Cuartel. Tara explained that this was the family residence of the soldier assigned to guard the western gate into the Plaza de Armas. We snapped a few pics before cruising down to taste Doug Margerum's popular wines at Margerum Wine Co. But wait, there's more! Next, we ventured into Grassini to try a few of their bold Happy Canyon reds while mingling with the friendly staff before making our final stop at the polo-inspired tasting room of Happy Canyon Vineyard. By the end, you'll be feeling pretty good!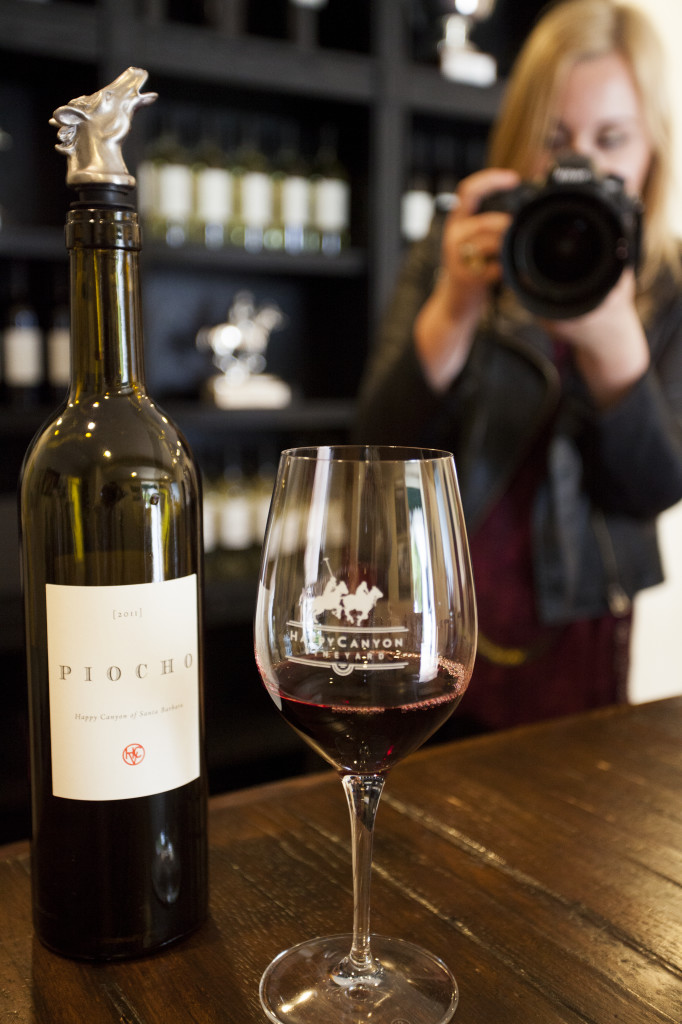 The tour is leisurely but enjoyable, and Tara does a great job of combining her friendly, down-to-earth nature with historical tid bits and professional photography tips and tricks. So if you're looking to brush up on your SB history, try some new wines, or just want to take Instagram-worthy food photos, check out Eat This, Shoot That! Tours range from $69-$79. Cheers!
Pin it!