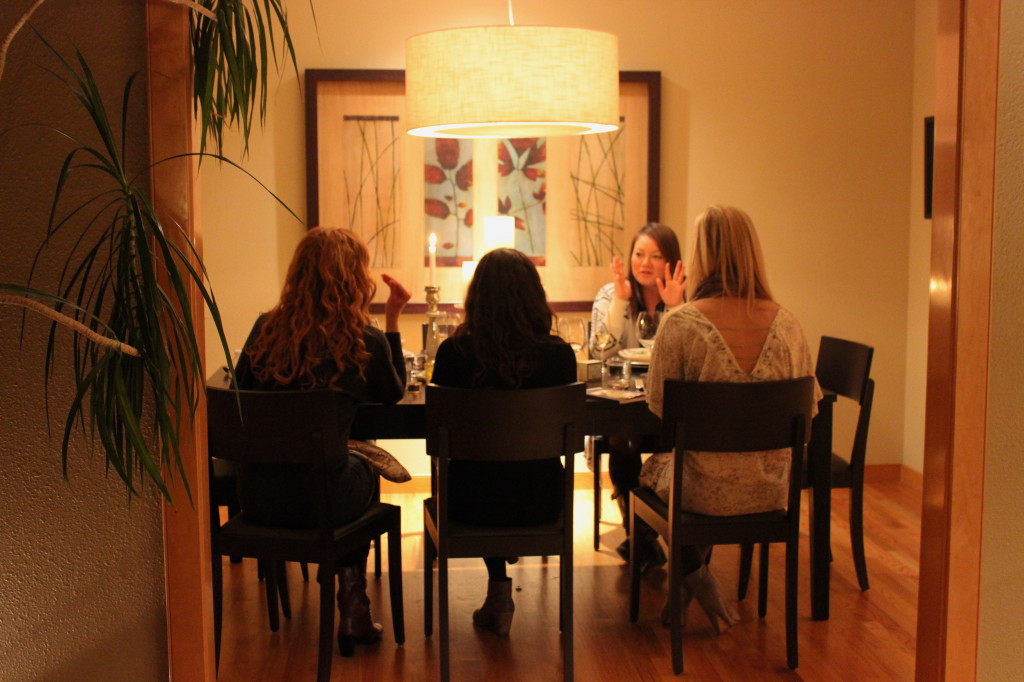 Well, I made it to California. My home state. Where pine trees have been replaced with palm trees and I no longer need my ridiculously puffy jackets for the cold Pacific Northwest weather. I'm so excited to be back, but of course I miss the family and friends I left behind. But, who can complain when it's 70 degrees and sunny out?! Not I!
Prior to the big move, the lovely ladies I work with threw me a very grown-up going away party consisting of a 5-course meal with wine pairings (cooked by a private chef no less). My kind of party! It was a truly memorable and special night with a few of my favorites (thanks for hosting, Leslie!).
We started the night off with a 2012 Decoy Sonoma Valley Sauvignon Blanc ($20) which was crisp with tropical fruit and refreshing citrus flavors. It's always a really easy-drinking, crowd-pleasing white. We paired the wine with a few appetizers that were spot on as matches… flat bread with brie, apple butter, prosciutto and apples (winning combo, by the way), roasted red pepper hummus, as well as watermelon bites topped with goat cheese and balsamic reduction. Talk about starting the night off with a bang.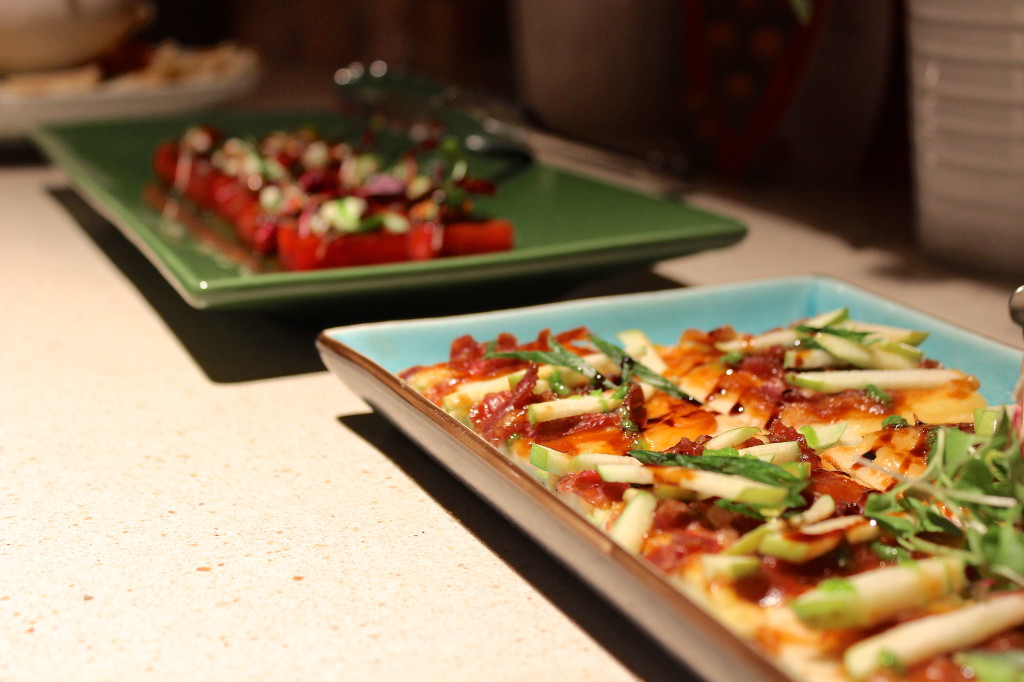 Second course, which was also paired with the Decoy Sauv Blanc, was an amazing lemongrass and miso soup with mushrooms, grilled bok choy, lemongrass infused tofu and yuzu sauce. Are you getting hungry yet?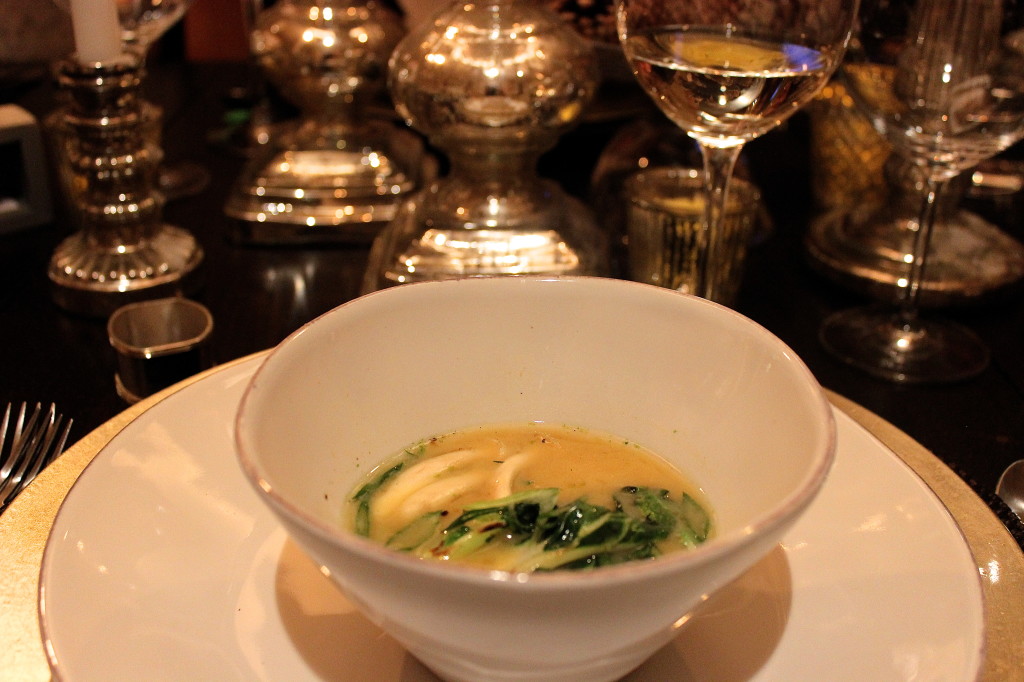 Next up was seared ahi with seaweed salad and sriracha mayo. Our chef, Dani, paired this course with a dry and very zippy sparkling wine, Domaine Chandon Blanc de Noirs. The wine was very dry, with yeasty characteristics (think bread dough) and a slight spiciness. I think it actually tasted somewhat sour after having the soup, but not a big deal.
You know when you have a meal that is just so good and over the top that you don't think it can possibly get any better? Enter the main course… our chef's take on "Surf & Turf." Pork belly and grilled lobster tail over quinoa with watercress and a Béarnaise sauce. Um, yeah. The lobster was one of the best things ever, and all the flavors went surprisingly well with the 2005 Artesa Merlot ($20) from Sonoma/Napa. It was a bold Merlot with lots of spice and red berry fruit.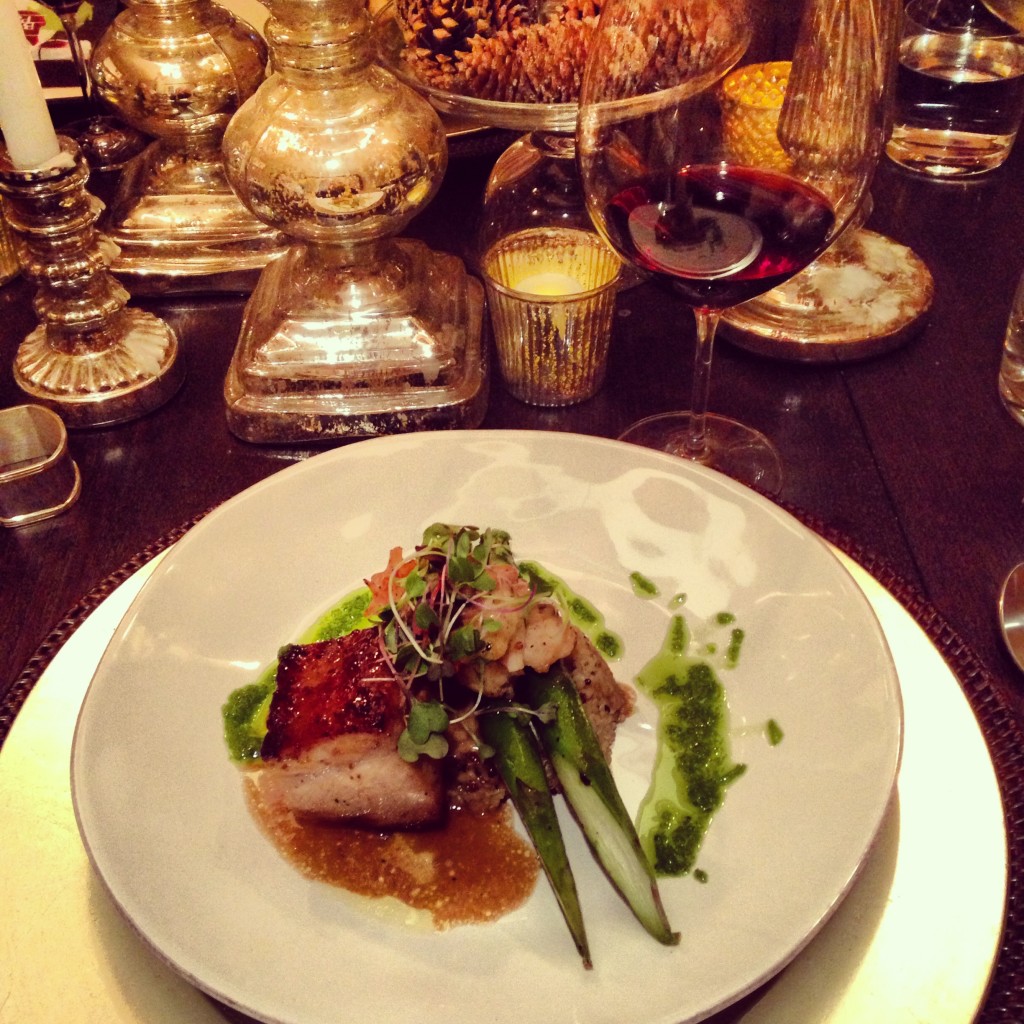 Finally, we rounded out the meal with one of my favorite things to end a meal with, which, coincidentally, is any type of dessert whatsoever. haha. Although I'm not a huge chocolate dessert fan because they tend to be pretty rich, our chocolate mouse tart with a gluten free chocolate cookie crust was sinfully delicious. It was on top of a wine-infused blackberry sauce and paired with the 2011 Erath Pinot Noir ($16), which was used in the sauce. When pairing wine and foods, having wine actually IN the food is a pretty safe bet.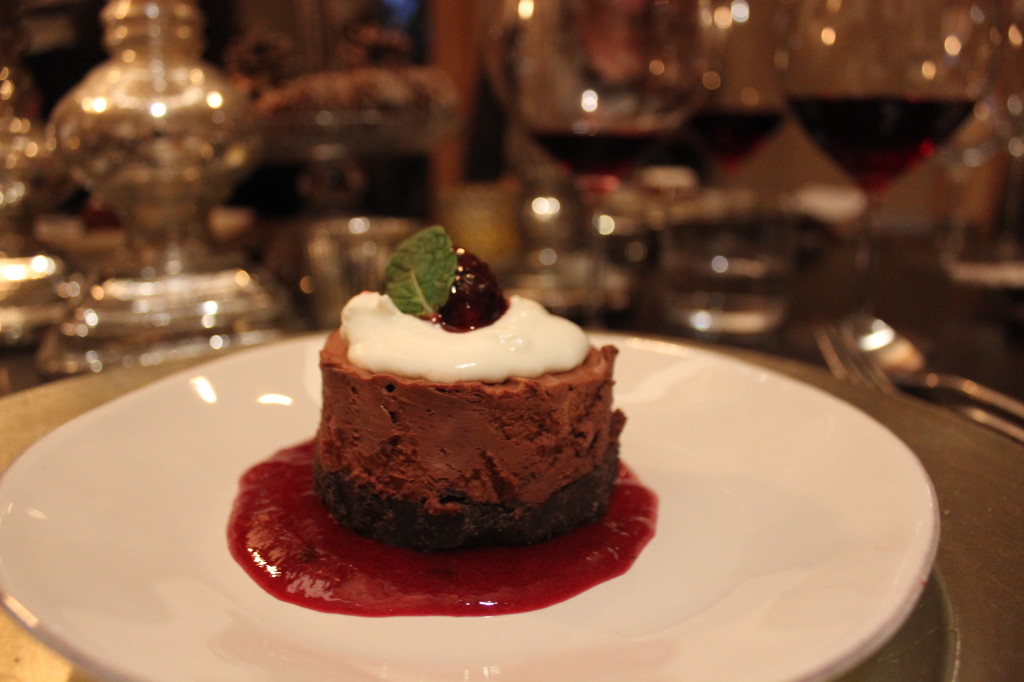 So we didn't end the night after dessert, because Leslie's husband poured us all a bit of the very rare bourbon, Pappy Van Winkle. Often considered one of the finest bourbons in the world (and not to mention extremely rare to find), we tasted both the 15 year and 20 year. Unreal. It was definitely quite the bourbon to end quite an evening!!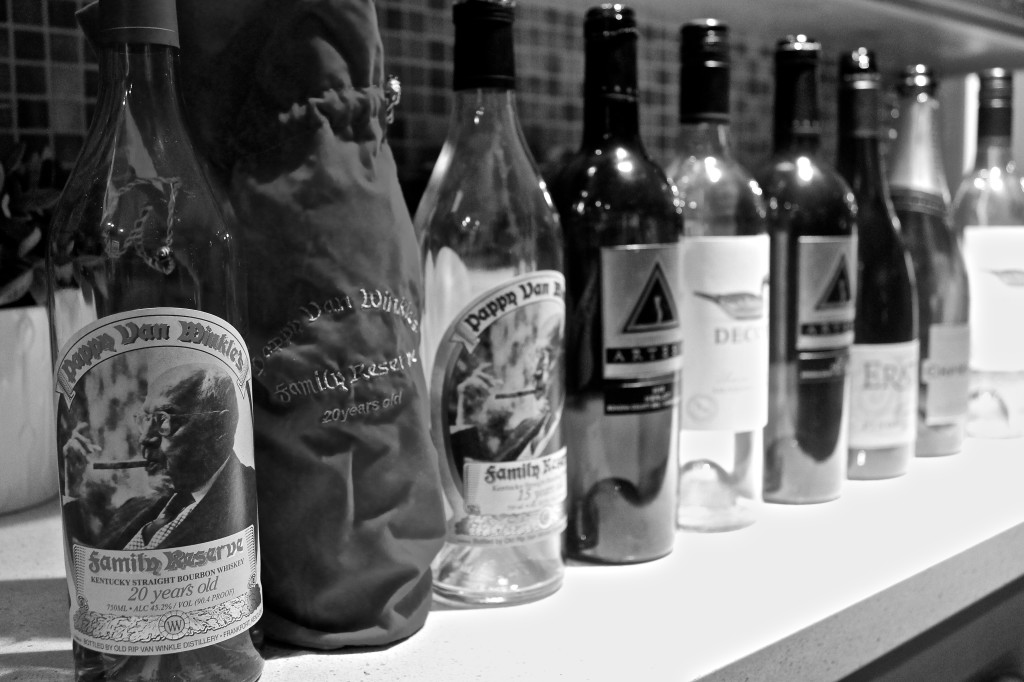 You can't get better nights than that, and I truly wish I could have that meal all over again (and share with you all!). Cheers.