Fresh off of 3 weddings in 3 weeks (one being mine!) and a quick minimoon getaway to Washington wine country, I feel like I'm in need of yet another vacation. Our wedding weekend was one of the MOST wonderful, fun and happy weekends of my life, but no doubt that all that celebrating has left me a little exhausted. Just because I am a little worn out doesn't mean I'm going to let those last few days of summer slip by without a bit more summer fun, though! It's absolutely beautiful in Santa Barbara and the perfect time to catch up with a few friends to recap the wedding (sneak peek below)!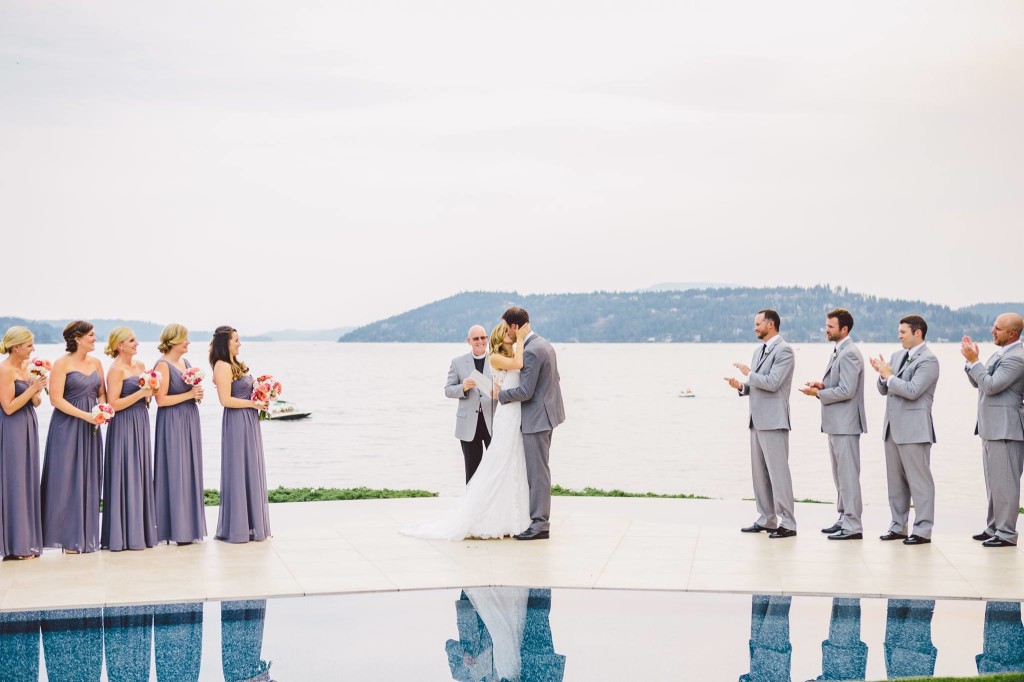 In an effort to avoid doing any more planning and preparation (hey, wedding planning is a ton of work!), having a few girls over for rosé and a cheese plate is the easy way to go. Pop open a bottle of chilled rosé and throw together a few cheeses, olives and salami, and you've got yourself a simple happy hour! I chose this 2014 Cultivar Rosé ($17) from Napa Valley, a blend of mostly Pinot Noir with Syrah, Grenache and Sauv Blanc.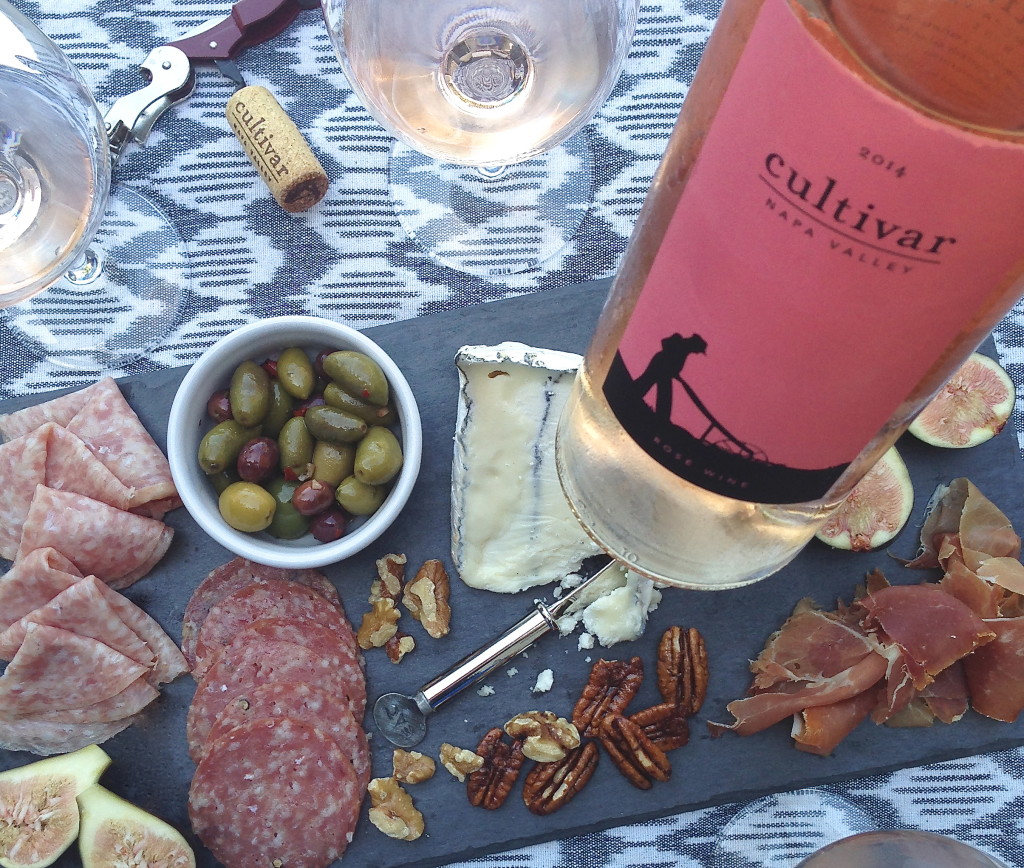 The light pink color catches the eye, but it's the sweet strawberry and rose water aromas that lure you in. Cranberry, cherry and hints of mint round out the flavors in this medium-bodied summer sipper. The best part about rosé, especially dry rosé, is that it pairs well with a variety of different cheeses, fruit, olives and charcuterie. It's an easy choice for happy hour fare!
You can read more about my visit to Cultivar Winery here, or if you're interested in trying the wines for yourself, I'm offering Wander & Wine readers 10% off any order of Cultivar. Just use the code CultivarWineWanderandWine when you place your order online.
I'm required to disclose that this post is part of a sponsored partnership between Wander & Wine and Cultivar. Opinions all my own!