Just before we left town for our wedding, Nick and I went to a local wine bar to do a tasting of some wines I'd been hearing about. Those wines were from Wenzlau Vineyards here in Santa Barbara County. After spending some time talking with the owners, Bill and Cindy Wenzlau, I knew I wanted to learn more about their story to feature in my wine column… not only because they're cool people, but also because the wines are fantastic.
"Who in their right minds would pay for 100 acres of rugged land with only 12 ½ acres of vines?" This is the question Bill and Cindy often ask themselves with a chuckle when they think about the risks they took when starting their winery. Luckily for them, it's a business decision that is proving to work out in their favor. Within those 12 ½ acres, they are growing Chardonnay and Pinot Noir, and the resulting wines are exceptional examples of what's possible from the Sta. Rita Hills.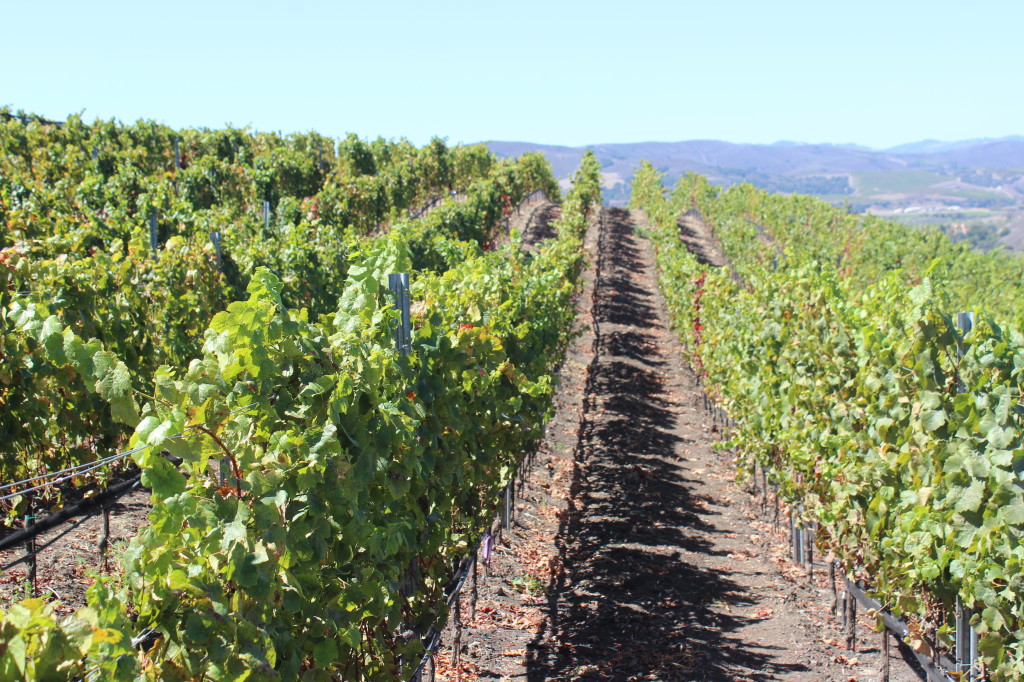 So how did they get started? They'd both been interested in wine for many years, enjoying road trips to Santa Barbara's wine country and traveling to wine regions like Burgundy, before the two considered owning their own label. As Bill started to get involved with winemaking on the side and Cindy became a more avid gardener, they toyed with the idea of getting into viticulture. It wasn't until their son Tommy pursued an interest in wine and received his sommelier certification that they really started thinking more seriously about owning their own vineyards. I think it was more of a 'Hey, wine was our thing!' sort of push :) Soon, Bill and Tommy found themselves venturing up and down the coast hunting for the perfect property. In 2011 they found a cool, foggy location with young vines on the western edge of the Sta. Rita Hills, and Wenzlau Vineyards was born!
Sandwiched between Mount Carmel and Sea Smoke Vineyards, Wenzlau is located off the beaten path (we're talking dirt roads for miles and no cell service type of off the beaten path) amongst steep hillsides next to the Santa Ynez River. It's also just 7 miles from the ocean, so the location is perfect for cool climate grapes like Chard and Pinot.
I was able to pay a visit to Wenzlau Vineyards to check out the varied topography of the property, then taste through a few of the 2012 and 2013 wines with our gracious host Cindy. First off, they have created a beautiful place out of, what it sounds like, was an overgrown mess.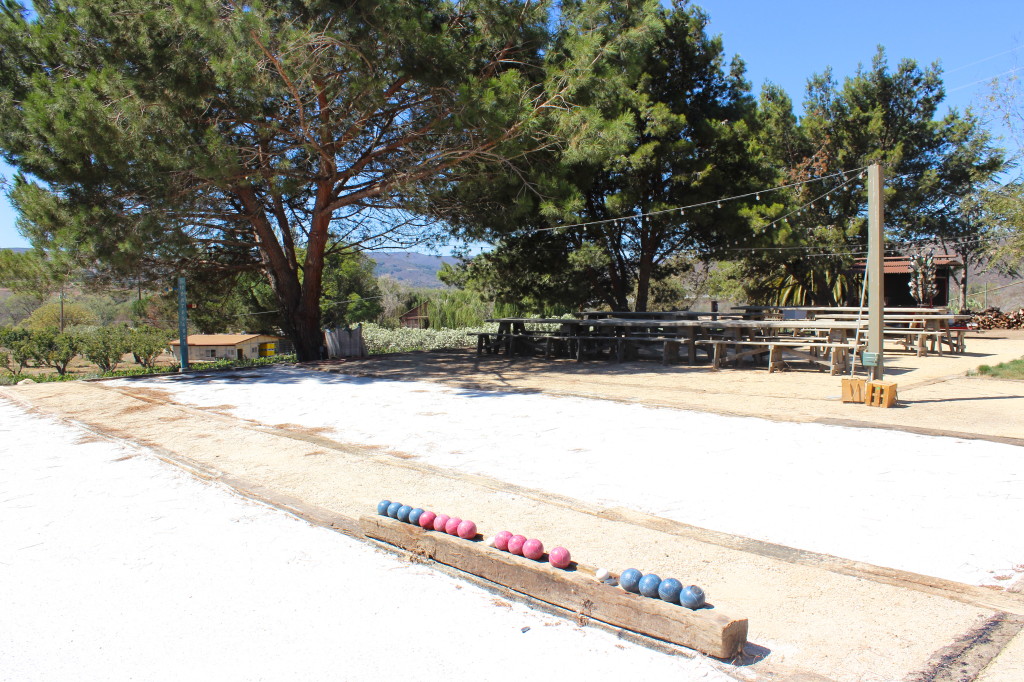 The place is truly made for enjoying the wine country lifestyle… complete with bocce courts, a large bbq grill perfect for parties, picnic tables and airstreams. There are also plenty of areas to sit with a glass of wine and enjoy the views (like next to the teepee). I could have stayed there for awhile.
Secondly, the wines are suberb. All the grapes for Wenzlau come from their organically farmed estate vineyards, and winemaker Justin Willett (of Tyler Winery) takes a restrained approach to winemaking, letting the fruit really shine. Both vintages of the Chardonnay have fresh acidity and balance, with lively notes of apricot, citrus and brioche.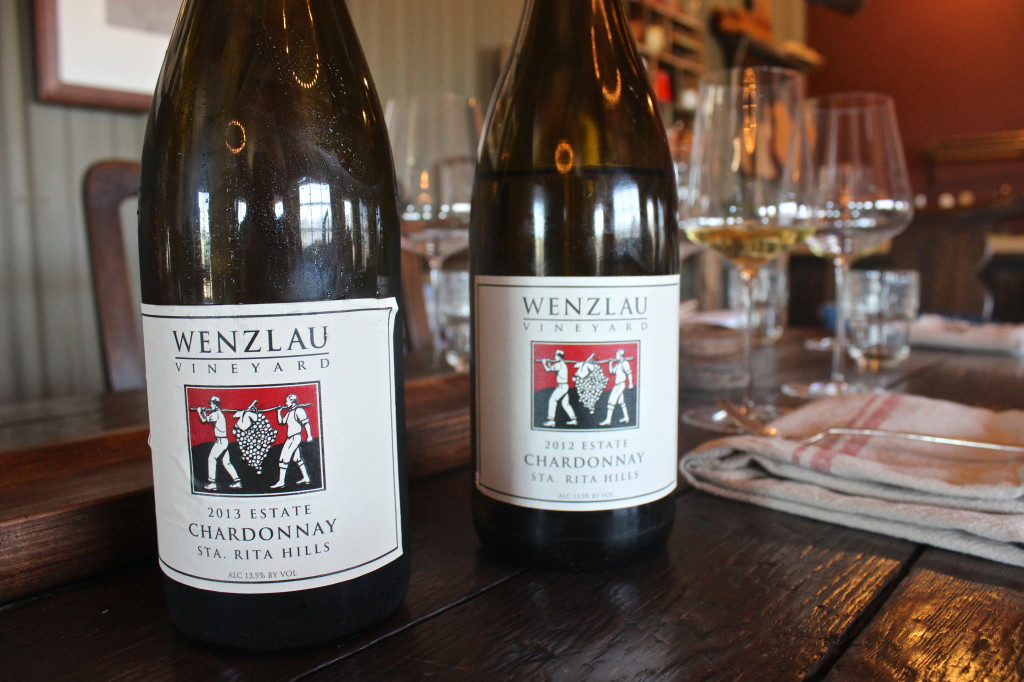 The 2012 Estate Pinot Noir is incredibly silky and elegant, while the 2013 has brighter acidity and more red-fruit on the palate. All of the wines have a refreshing backbone of minerality and a real sense of place, reminiscent of classic Burgundian wines but with distinct Sta. Rita Hills characteristics. As they would say in France, fantastique!
Rumor has it they're making a sparkling wine in the traditional method, which I can't wait to check out sometime soon! Cheers.