In my wine column in the SB Sentinel, it's always fun to introduce readers to those people in the wine industry flying a little bit under the radar. Recently, I featured Ryan Roark of Roark Wine Company. At Roark, there's no fancy tasting room or huge production. In fact, there's no real tasting room at all. If you go to visit Roark to taste the wines, what you get is an inside look into the world of this one-man operation.
The facility, which is located in Buellton's Industrial area in the Santa Ynez Valley, is a relatively small space with barrels stacked up to the ceiling, bottles that have yet to be labeled, hand-written quotes marked on walls, and lots of cool artwork (some of which was created by Ryan's wife). It's just a real, honest glimpse into the world of this hardworking individual… remember, it's a one-man operation!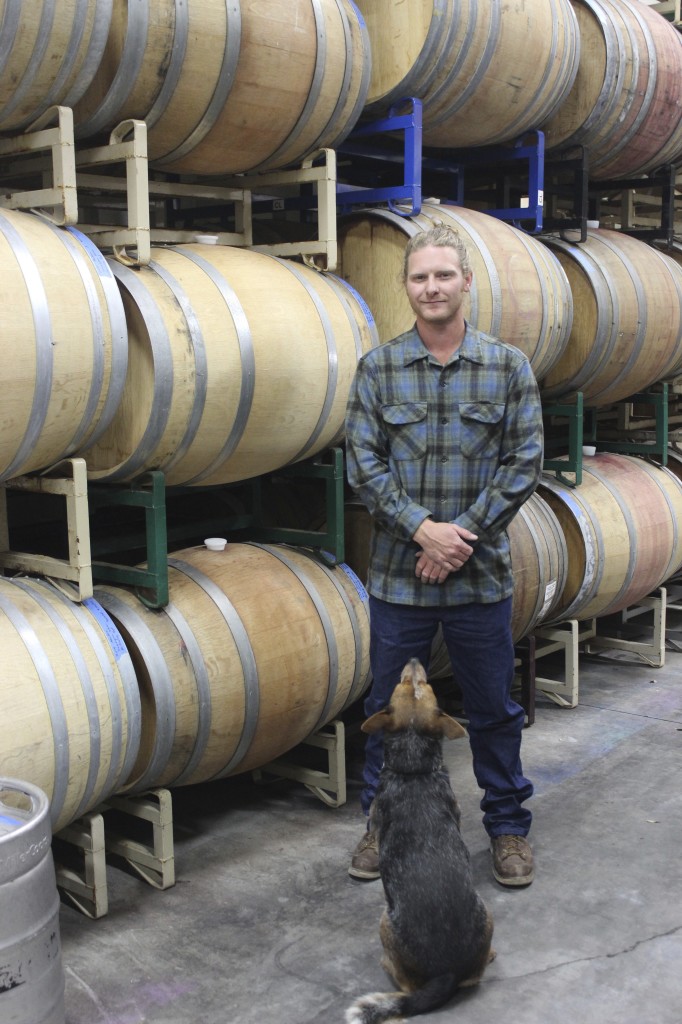 Ryan grew up in Texas and attended college at Texas A&M (the accent gives him away). It was while studying abroad in France that he started to learn about wine, which led to a viticulture internship at a small family winery in the Loire Valley. During his internship, he learned every aspect of the wine business, from farming and winemaking to sales and marketing. Soon, a new passion had been formed!
After internships in Napa and New Zealand, Ryan moved to Santa Barbara and fell in love with the area while working at a vineyard management company before assisting other winemakers like Andrew Murray. In 2009, he started making his own wine on the side, purchasing grapes from some of his favorite vineyards that he had worked with in years prior.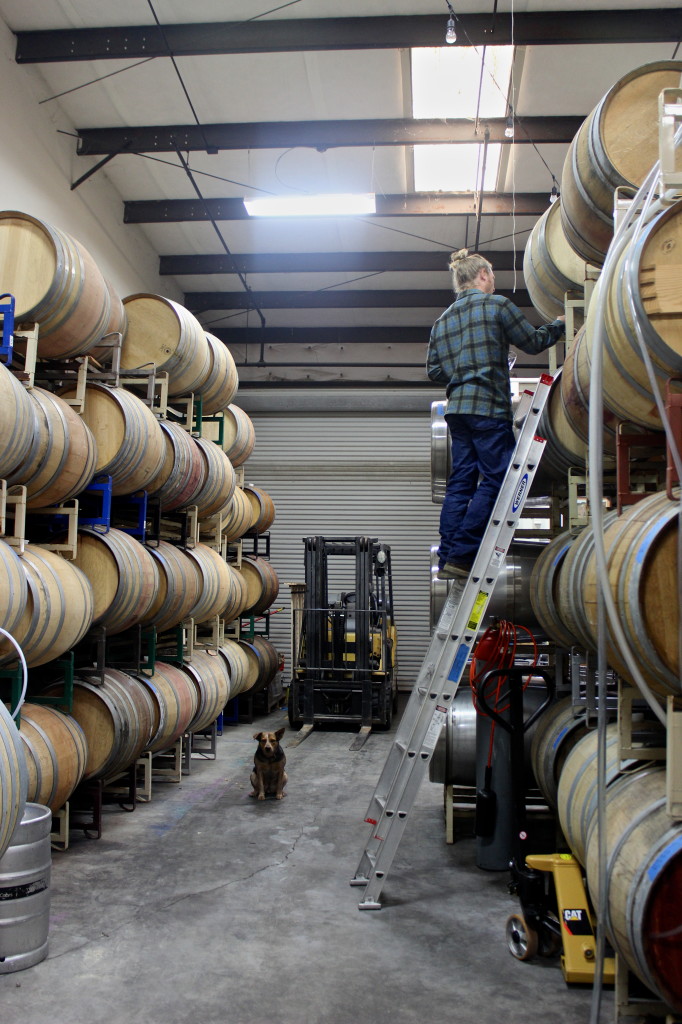 Ryan's approach to winemaking is minimalistic yet incredibly hands-on. You will just as easily find him out in the vineyards getting his hands dirty as you would in his facility making wine… sampling and testing until everything is just right. He also takes a natural approach to winemaking, employing native yeasts and forgoing the use of harsh chemicals whenever possible. When he first started in this facility, he was literally sleeping in the space to not only save money but because he was so busy! By doing things himself and minimizing costs, he's able to keep his wines affordable ($18-$30 range) despite sourcing grapes from some of the best vineyards.
Overall, his wines have a certain simplicity and freshness to them that are very unique. You're not going to find robust, overly oaked wines in his collection. They're meant to be consumed young rather than aged and although I would describe them as a little bit different and sometimes funky, they all had great character and texture. (Note: funky is not always a bad thing).
The first of the barrel samples I tasted was the 2014 Sauvignon Blanc, made with a blend of neutral oak and stainless steel. It's a nice light wine with subtle citrus and minerality. His 2013 Chenin Blanc, the varietal he's most known for, is rich and round with herbaceous aromas and slight oak nuances. He also makes a Cabernet Franc with a combination of whole cluster and destemmed grapes. It's earthy and pungent with spicy jalapeno and briary raspberry characteristics. I liked it. He makes a range of other varietals, too, some used just for blending.
Sometimes we take for granted the amount of work and passion that goes into winemaking, so it's important to remember the people behind the wine! And it's always nice to support the smaller guys, right? Cheers.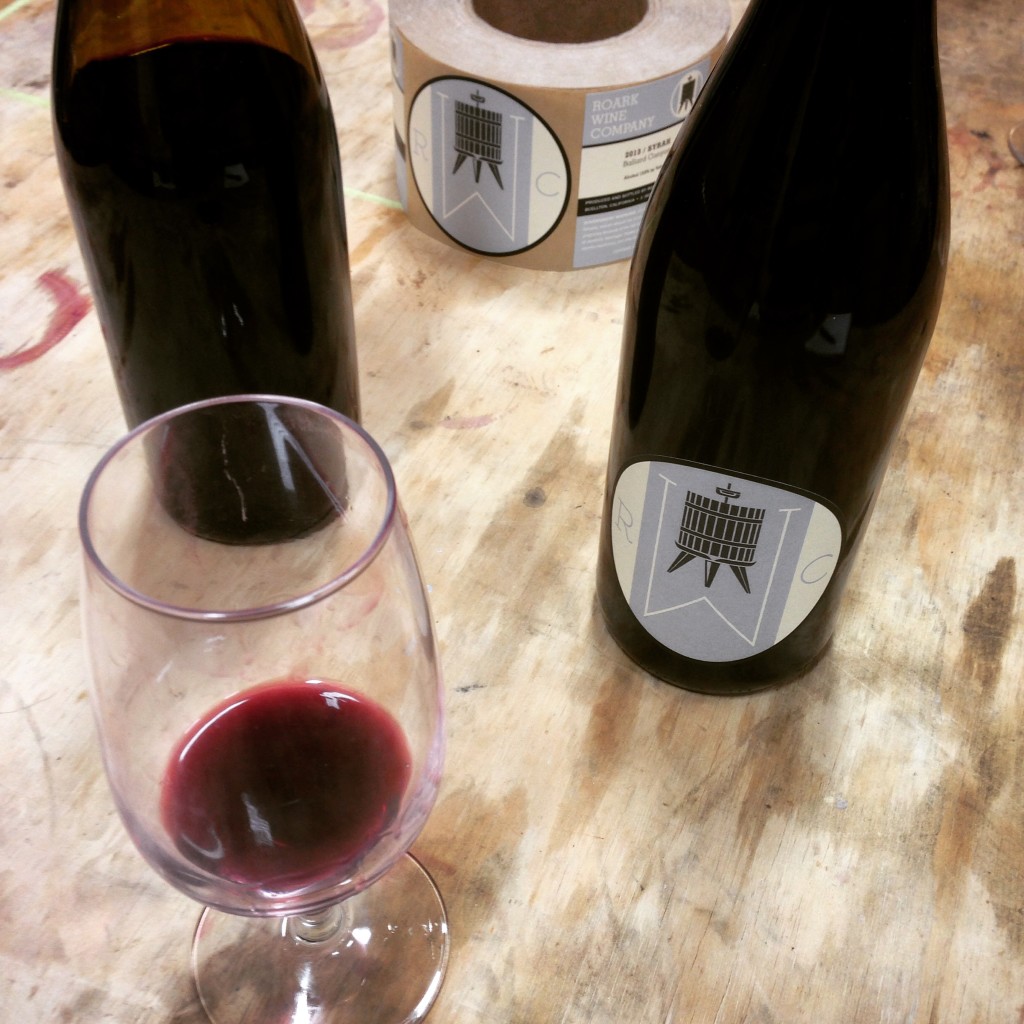 **Winery Notes**
Tastings: by appointment only
Phone: 805-736-8000
Location: 84 Industrial – Unit C, Buellton