Writing my column in the Santa Barbara Sentinel for the past 7 months has been such a great excuse to get out and meet some very talented people in the wine industry. It's crazy to me how many people stumbled into the wine industry at a young age and have excelled, quickly making a name for themselves as reputable winemakers (although with all that hard work, it probably doesn't seem like overnight success to them!).
Gavin Chanin is one of those winemakers who not only started working with wine at a young age, but has really found his signature style relatively quickly, which can take some winemakers many many years to do. In a short period of time, he's established himself as a top Santa Barbara County winemaker, producing restrained, low alcohol wines using grapes from the same vines notoriously known for producing bigger, riper wines. How? He picks his fruit much earlier than other producers (as much as 4-5 weeks before) and focuses on creating terroir-driven wines with little intervention.
Gavin started his wine career in 2004 at Au Bon Climat and Qupé as a harvest intern, before he could even legally drink! Over the next few years, he worked his way up to assistant winemaker, taking time off each fall from his art studies at UCLA to work harvest. He also spent time working harvests in New Zealand and South Africa, and traveled throughout Italy and France before returning to California to finish his degree. Now, I was also an art major in college, and between all my studies and art shows, spending time working elsewhere wasn't high on my list. That is true dedication and passion, folks!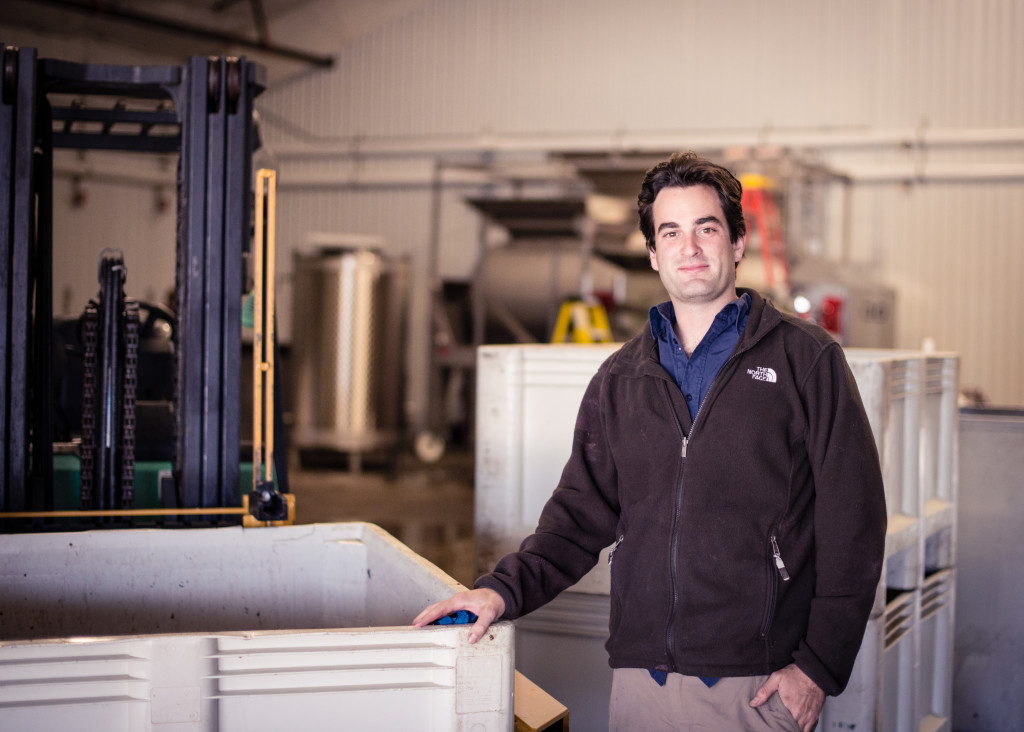 In 2007 at the ripe old age of 21, Gavin started his own label, Chanin Wines, while continuing his work at Au Bon Climat and Qupé. He managed it all for several years before going out on his own full time in 2011. Soon after, he co-founded Lutum Wines. Like Chanin Wines, Lutum, which means 'dirt' or 'soil' in Latin, focuses on producing single-vineyard Chardonnay and Pinot Noir. Both wineries produce around 3,000 cases a year.
Quite accomplished for someone who is still in his 20s, Gavin is not afraid to break the mold to make wines that most larger corporations wouldn't dare to make. His wines are made without filtering or modern additives, roughly 20-30% whole cluster at Chanin and 100% destemmed at Lutum, and are all low in alcohol. All of this has earned him titles like "winemaker to watch" by the SF Chronicle, and one of the 2012 "winemakers of the year" by Food & Wine.
After meeting Gavin once, I'd say he's energetic and easy going, and seems like the type of guy that gets along with almost anyone. Make no mistake though, Gavin is driven and passionate about his wine… and it's good wine. His 2012 Lutum Sanford & Benedict Chardonnay and 2008 Chanin Bien Nacido Chardonnay are some of the best Chardonnays I've tasted from this region – super minerally and clean with perfect balance. Coming from someone who is not normally into Chardonnay, needless to say, I was impressed. The 2013 Chanin Los Alamos Pinot Noir has nice earthy and dark fruit flavors with a touch of spice and the 2012 Lutum Sanford & Benedict Pinot Noir has vibrant red fruit aromas followed by a nice lengthy finish. Overall, everything I tasted was great for drinking now, but these are all age-worthy wines.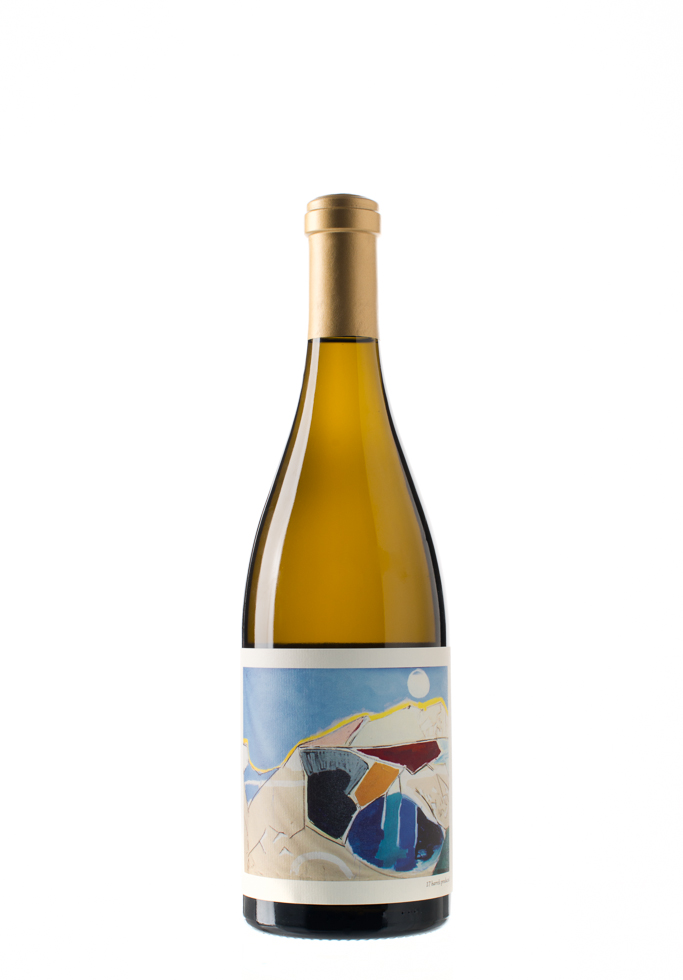 It's true that Gavin has access to some of the best grapes from the Santa Maria Valley and Santa Rita Hills, but it's undeniable that it's his passion and gentle winemaking style that's making a name for himself as a respected winemaker. Plus, his own artwork adorns each bottle of Chanin, which makes each wine literally a piece of art. Cheers!