I spend a fair share of my time wine tasting throughout Santa Barbara County, but surprisingly, it's not often that I have the time to revisit places. So, although I had been to Gainey Vineyard in the past, I was excited to hear they had launched a new jeep tour and barn tasting experience. Wine tasting and jeep combos are always fun, so throw in a cool barn and I will make a point to be there!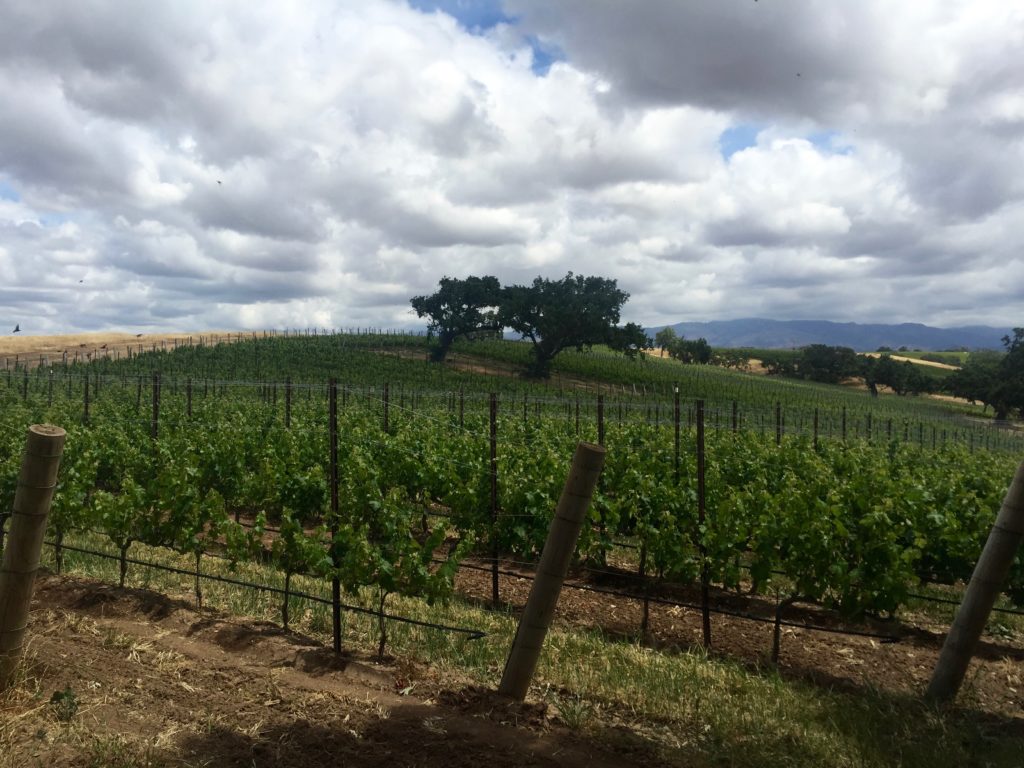 Gainey Vineyard is a family-owned winery in the Santa Ynez Valley, established in 1984. The winery is part of a ranch that was first purchased in 1962 by the grandfather of owner Dan Gainey. Back then, it was used as a cattle ranch before the family converted 600 acres into farmland for vegetables and hay. Later, Dan's father planted 50 acres of vines–including Sauvignon Blanc, Pinot Noir and Cabernet–in hopes of making a Gainey family wine.  
Today, Gainey Vineyard has 160 acres of vineyards in the Santa Ynez and Sta. Rita Hills AVAs and is one of the most visited wineries in the valley. They produce a wide variety of estate wines, such as Chardonnay, Riesling, Pinot Noir and Cabernet, in addition to a few red blends.
Gainey Vineyard Jeep Tour
The jeep tour, operated by Cloud Climbers Jeep Tours, takes small groups from the tasting room down dirt roads and passed the Home Ranch vineyards. Luckily for us, we had General Manager and Director of Winemaking, John Falcone, with us to gain more insights into the vineyards and their sustainable practices. 
We ended at a historic barn for our tasting, which John explained was constructed in 1890. It's surrounded by large oak trees and rolling hills and is such a beautiful place to taste. Although only a half-mile drive from the winery, you'll feel a million miles away from everything.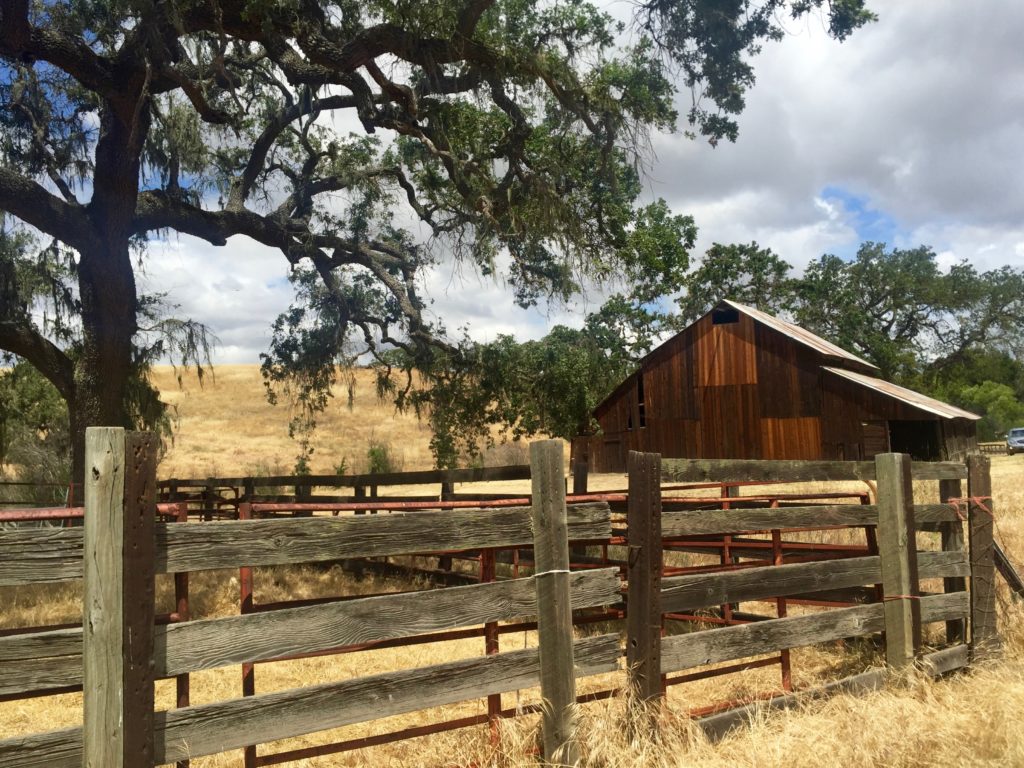 At the barn, we tried 6 wines from their tasting list, like the 2014 Gainey Limited Selection Chardonnay ($38), which is aged 9 months in 38% new French oak.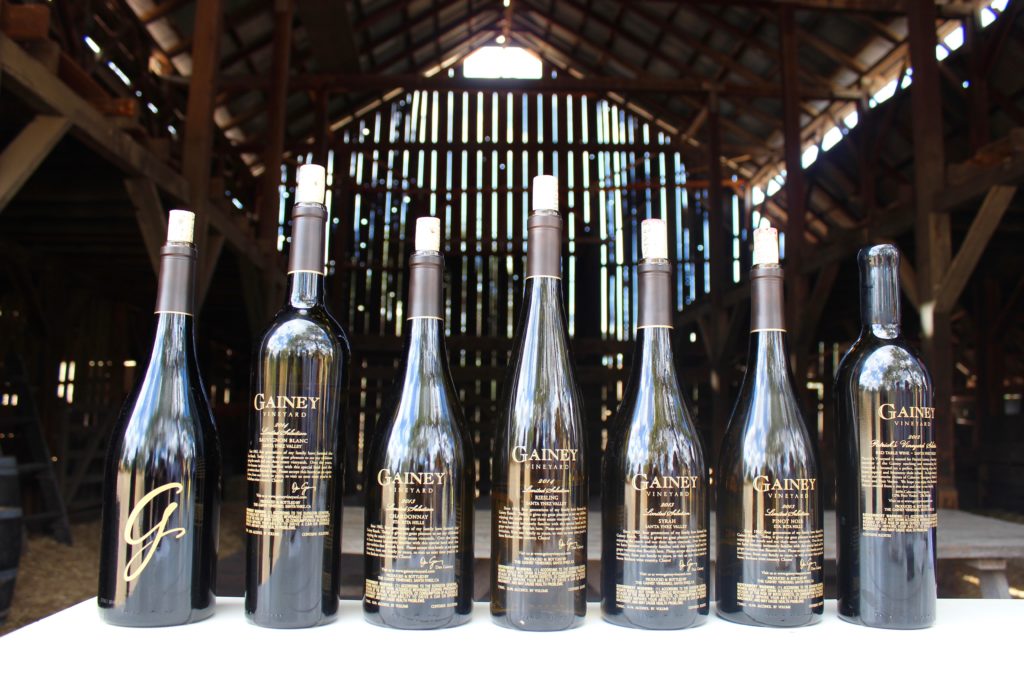 Another wine we tasted was the 2013 Gainey Limited Selection Pinot Noir ($55), which had lots of enticing red fruit, licorice and spice on the nose, with a rich and juicy palate.
The jeep tour and barn tasting is only offered Saturdays and Sundays from 11-3pm. And, at only $15, it's a great deal for a fun experience and all that wine. I would highly recommend it!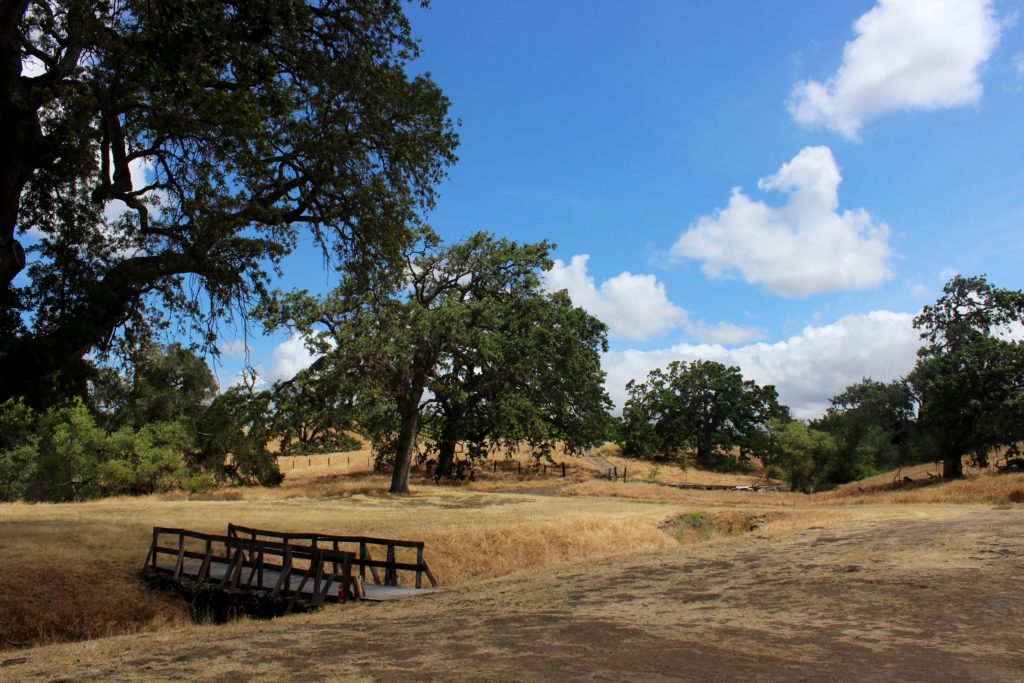 Gainey also recently launched a Signature Cellar Tasting if a cellar tour is more up your alley. It's a more intimate, in-depth experience which includes a different selection of wines than are offered in the tasting room (think verticals of library wines) and a cheese plate. This runs $45 per person and is offered daily in their cellar at 11am, 1pm and 3pm by reservation.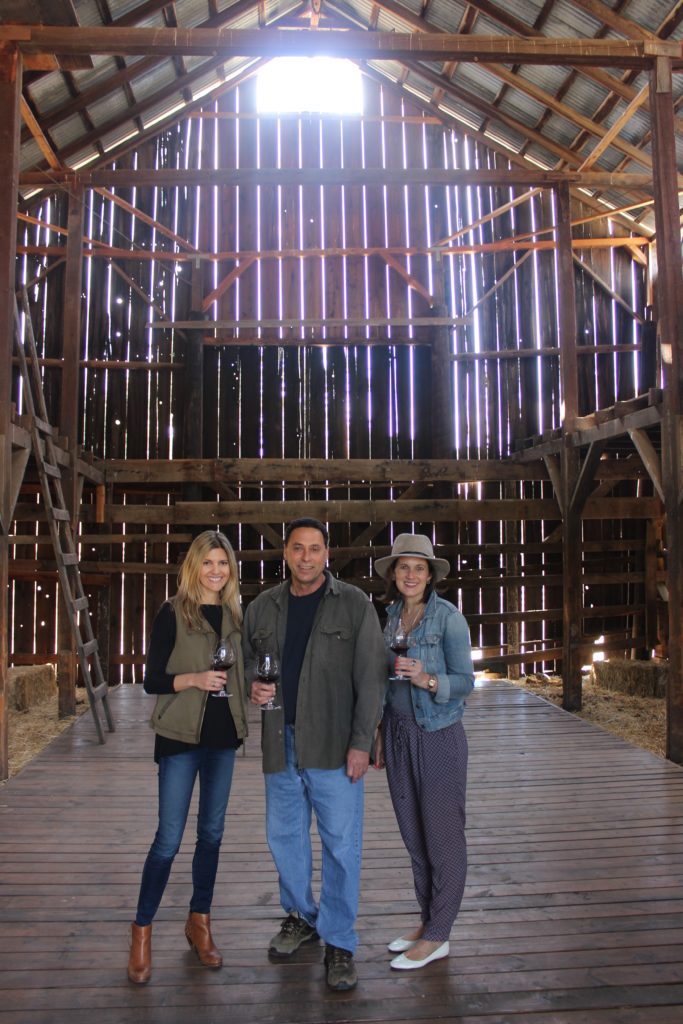 Thank you to John and the Gainey team for hosting my friend and fellow blogger, The Jetsetting Fashionista, and me during our visit!
**Winery Notes**
Tastings: 10am-5pm
Location: 3950 East Highway 246 – Santa Ynez, CA
Phone: 805.688.0558