It's no lie that Santa Barbara County–specifically the Sta. Rita Hills–is making a name for itself when it comes to Chardonnay and Pinot Noir. I may be biased, but I think some of the best Burgundian varietals out of California are coming from the Sta. Rita Hills. It's been fun to watch this region blossom in recent years, but I can only imagine what it must be like for those who have been in the business for 20+ years. No doubt a lot has changed! One of those wineries established back in the '90s is Melville Winery, a beautiful winery and vineyard located between the towns of Buellton and Lompoc.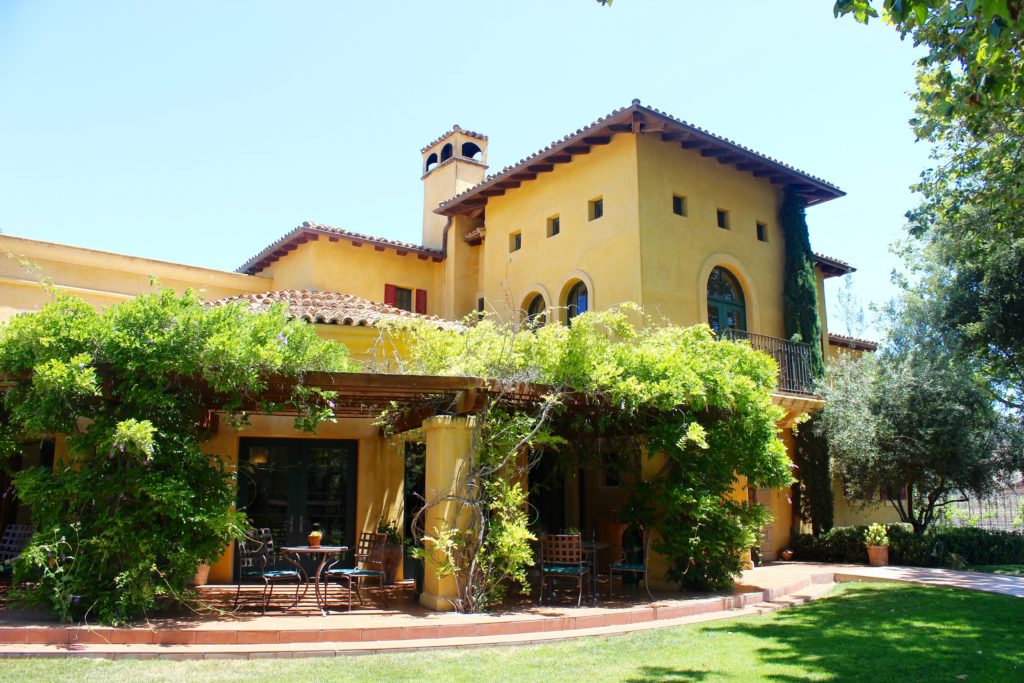 THE HISTORY & WINEMAKING
The winery, which was established in 1996, started when Ron Melville purchased 40 acres of land in what is now the Sta. Rita Hills AVA. He immediately planted 16 clones of Pinot Noir, 6 clones of Chardonnay and 9 clones of Syrah. Ever since, Melville Winery has been family owned and operated.
Of course, since then they've grown a bit. They currently have 120 acres of vineyards–85 of which are dedicated to Pinot Noir–to produce their 100% estate wines. Working exclusively with grapes from their own vineyards allows the Melvilles to control all aspects of winemaking, from vineyard management to production.
Their first vintage was in 1999 and today the Melvilles are producing 12,000-15,000 cases annually of 16 different wines. Ron's son Chad has been the head winemaker since 2015, but the winemaking goals stay the same. They strive to produce wine that showcases the unique climate and location of their vineyards. By taking a more holistic approach to farming, they employ simple winemaking practices to ensure the fruit remains as pure as possible.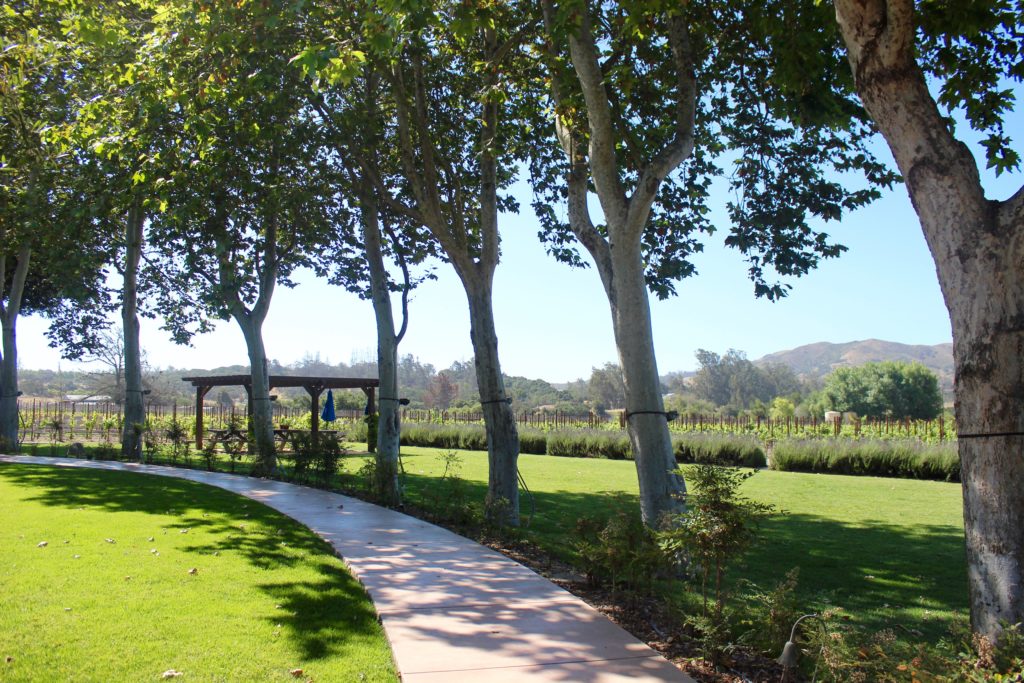 I've been to Melville several times and it's definitely a beautiful spot. The scenery begs for a picnic on a nice day, but it's the wine that will bring you back. The wine is consistently good each vintage and reasonably priced for the quality.
THE WINE
Melville produces mineral-driven Chardonnays and elegant Syrah which shouldn't be missed, but they're particularly known for Pinot Noir. One of their most popular is the Melville Estate Pinot Noir ($36), which is a collection of all 16 Pinot Noir clones grown on the property. Floral, red fruit and herbal aromas lead to savory, herbaceous flavors and a smooth, velvety mouthfeel. Also lovely, but produced in much smaller quantities, is the 2014 Sandy's Pinot Noir ($50), showcasing four different clones from a specific four acre block on the property. Notes of cherry, licorice and tea leaves are followed by a rich yet delicate finish. I also really enjoy the rosé of Pinot Noir, which tends to sell out quickly.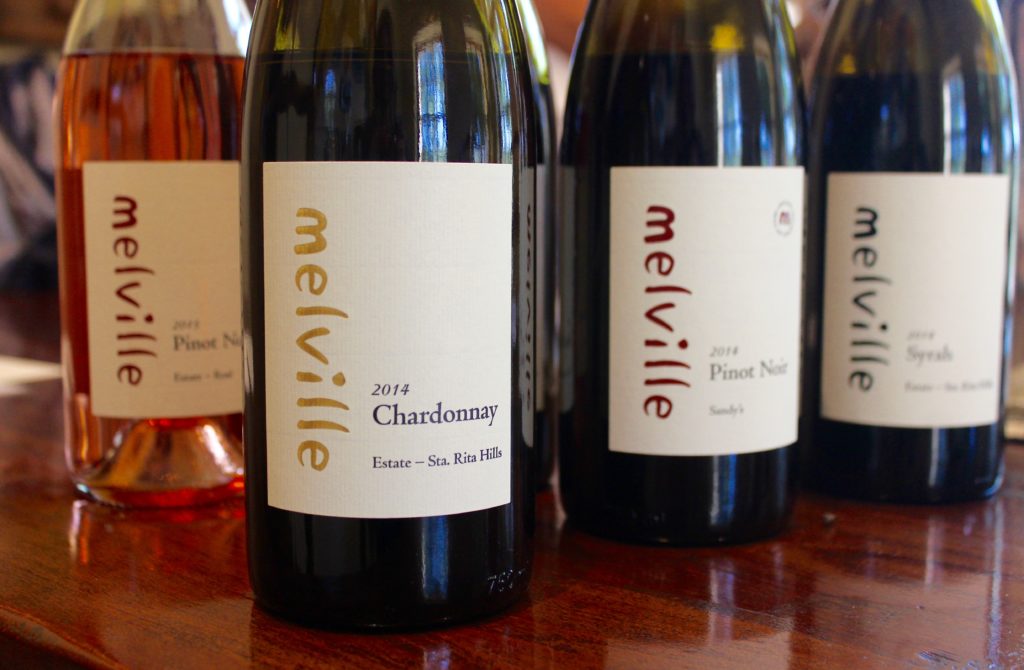 Melville Winery may not be new, but it continues to be relevant with its consistent selection of highly regarded wine year after year. Driven by passion and tradition, the family has certainly made Melville a Santa Barbara County winery with staying power. Check it out for yourself!
**Winery Notes**
Open: Daily 11-4pm ('til 5pm Fri & Sat)
Phone: 805-735-7030
Location: 5185 East Hwy 246 – Lompoc, CA