Recently I was in Sandpoint, Idaho, a tiny town about 60 miles south of the Canadian border, for a quick visit. It's a picturesque and quaint town, with a popular ski mountain (Schweitzer) and the 5th deepest lake in the US (Lake Pend Orielle). Since I'm always looking to taste new wines wherever I'm at, I wanted to pop into the town's only winery to try some out. Pend d'Orielle Winery (pronounced Pond-doh-ray) is conveniently located in downtown Sandpoint, and since the downtown really only consists of one main street, you definitely can't miss it. Remember, I said this town was really small. :) Owned by Steve Meyer, who also makes the wine, the winery seems to be doing quite well and will be expanding into a larger space across the street this Fall.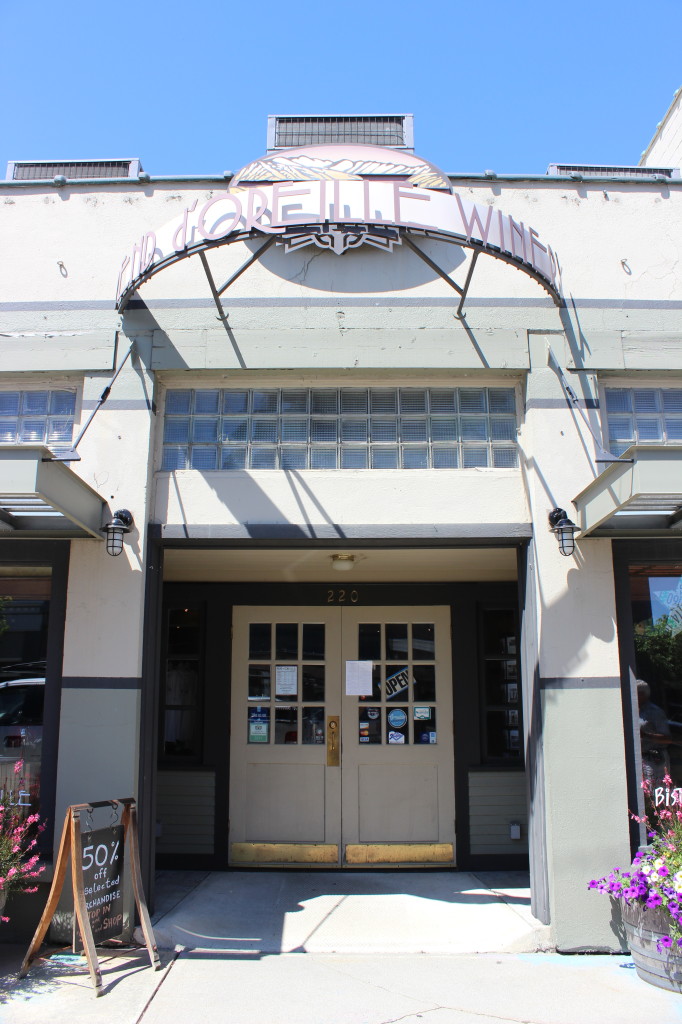 The tasting room is large, with a long tasting bar and several tables surrounding the space, which also sort of doubles as a boutique for wine knick-knacks. There's even a café with a full lunch menu (pizzas, salads, etc.). It's not only a place for visitors passing by, but also a spot for locals to gather and eat, drink and listen to music (they have live music outside on Fridays). Although they don't specialize in any particular wine, they're most known for their Bistro Rouge blend. They make A LOT of wines, using grapes from vineyards throughout the NW, so this is your place if you like variety.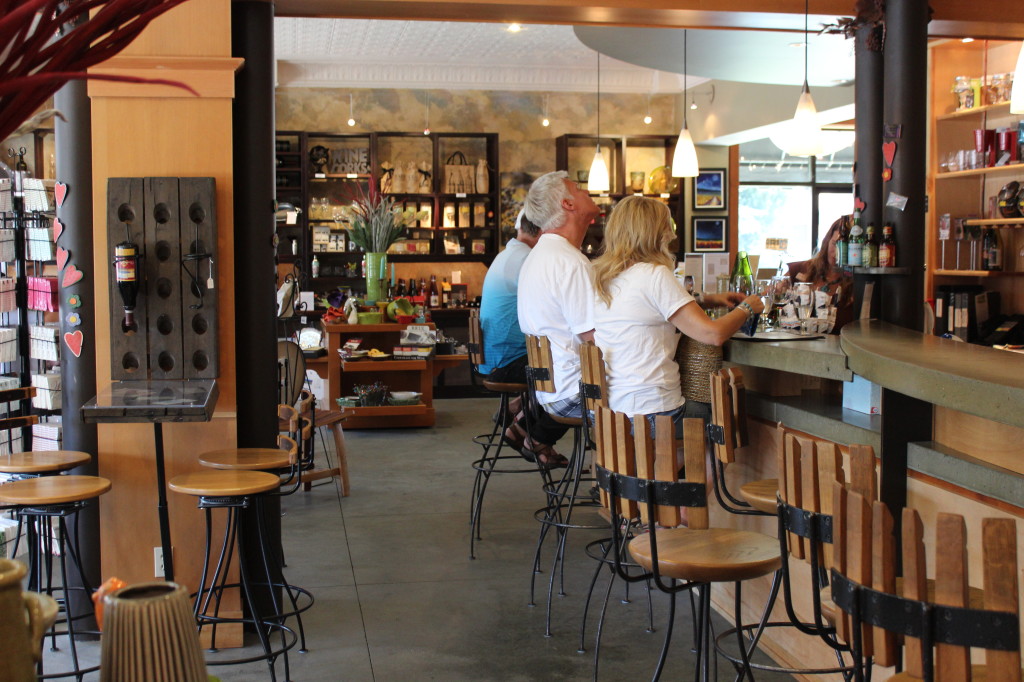 The $5 tasting includes 5 pours and is refunded with the purchase of a bottle. I started out with the 2012 Pinot Gris ($19). With apples and citrus dominating the palate, it was light with a slightly sweet finish. I didn't care for it, but it's certainly made for easy summer sipping. Next, I tried the 2008 Cabernet Franc ($21), made with 3% Merlot. This wine had a nice nose of blueberries, leather and black licorice, with dark fruit and a peppery finish. I'm usually pretty snobby about my Cab Francs, but this actually wasn't bad.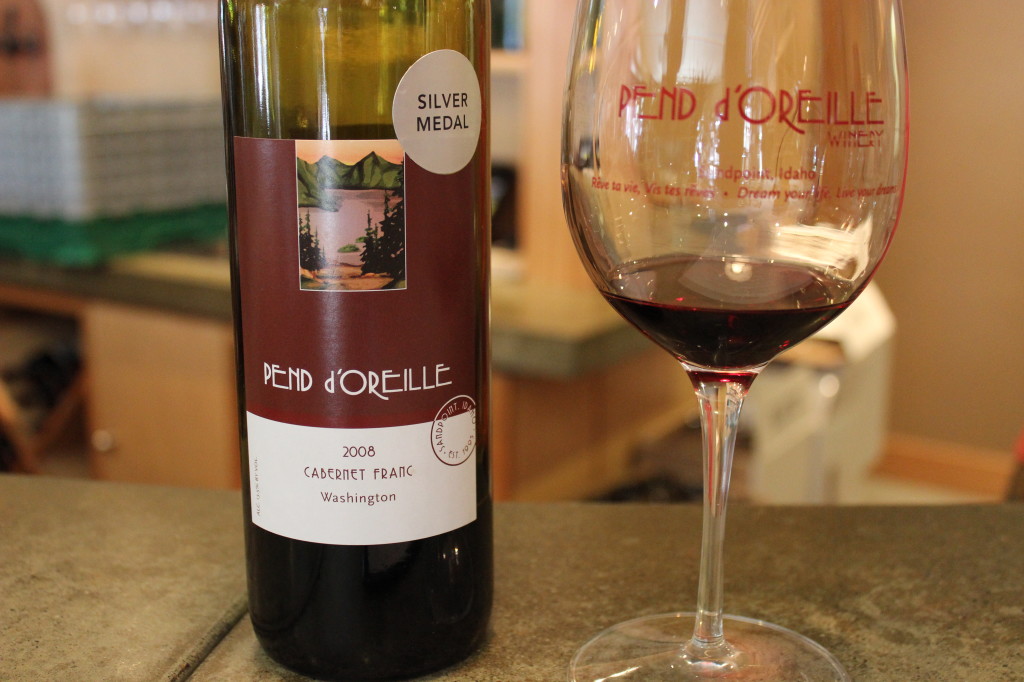 Although I was not a fan of the 2009 Malbec (too inky and too smokey), and the 2010 Zinfandel tried hard to be peppery but was just waaay too jammy and sweet, the day didn't end in a total disaster and there were a few wines that I did enjoy (thankfully!). First, the 2007 Sangiovese ($30). A nice bright red cherry color was complemented by cherry aromas, leather, vanilla and clove. It was dry with slightly bitter tannins that could be balanced out by pairing this wine with some food – pasta or braised chicken perhaps? And the 2010 Meyer Reserve Cabernet ($35) had blackberry, chocolate, cinnamon and pepper aromas, followed by flavors of dark fruit and steak tartare (I was going to say 'raw beef' but 'steak tartare' sounds more appealing). The tannins were soft yet silky and it was a nice wine. This would go great with blackened or grilled meat. Lastly, I enjoyed the 2008 L'OEuvre Blend ($30), made from 45% Cabernet, 22% Cab Franc, 11% Malbec, 11% Merlot, and 11% Petit Verdot. Another soft yet big wine, it had aromas of wild game, clove, spice, leather and pepper. It was earthy with a silky finish and was a nice wine.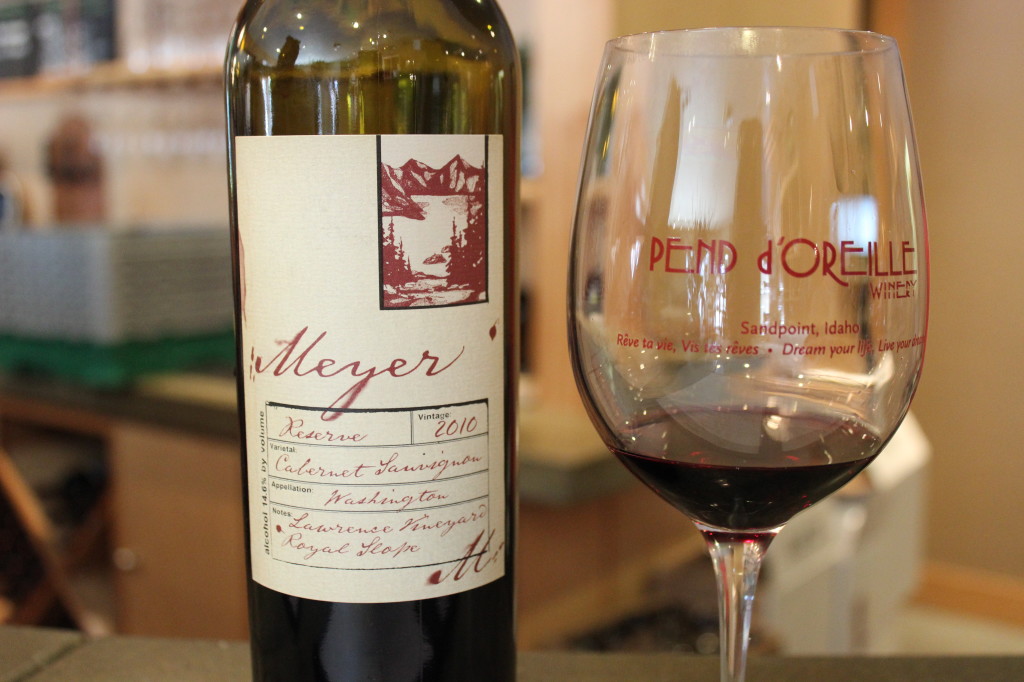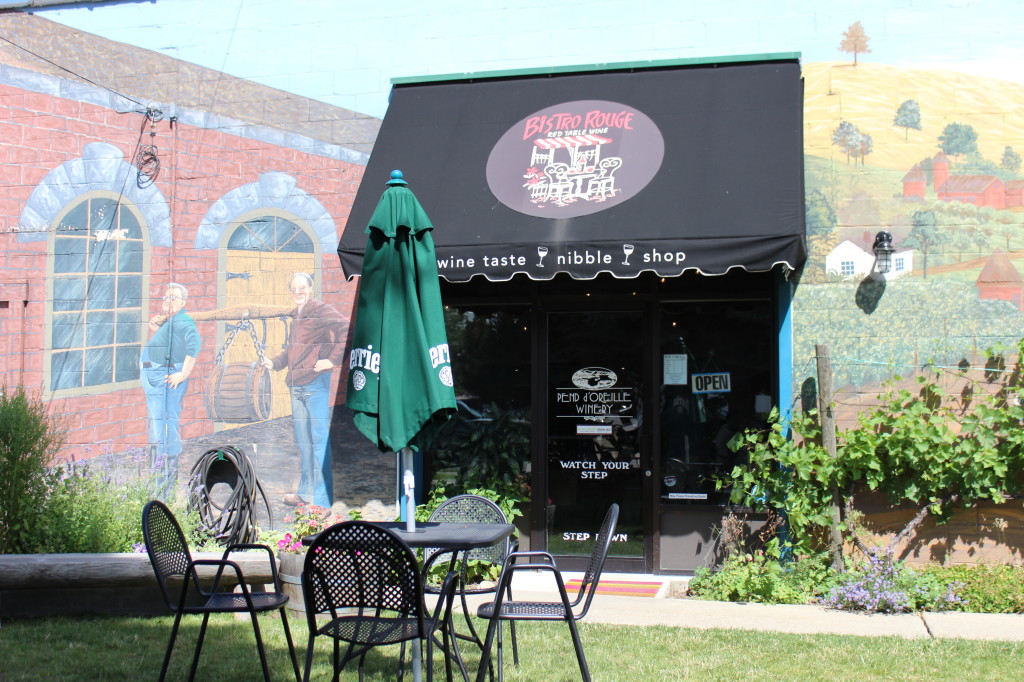 Overall, the wines may be hit or miss, but the winery is a good stop while in town. And, on a nice day, you can relax with a bottle of wine out on the grass. Unfortunately, there's no scenic lake view from here, though.
If beer is more your thing, just walk across the street to Pour Authority, a beer bar that opened in May. It's awesome… super sleek and open, with an entire wall of specialty craft beers. There's also quite a few local beers on tap. Besides the decor, I think one of the coolest parts about this place is the fact that they offer cheese, meats, and chocolate (aka the staples) to pair with the beer. YUM!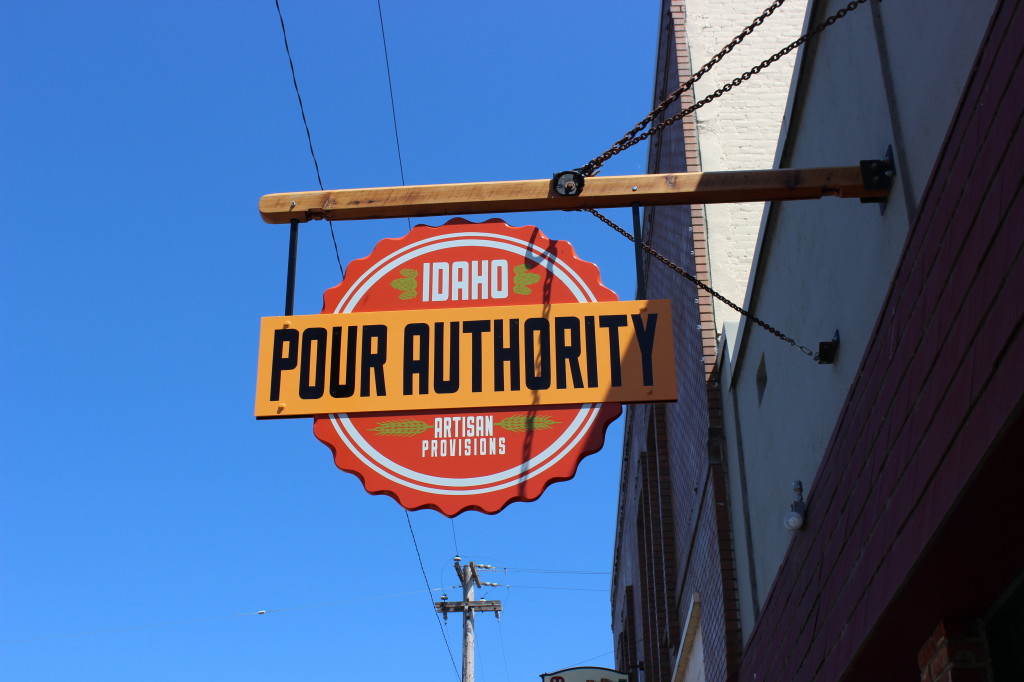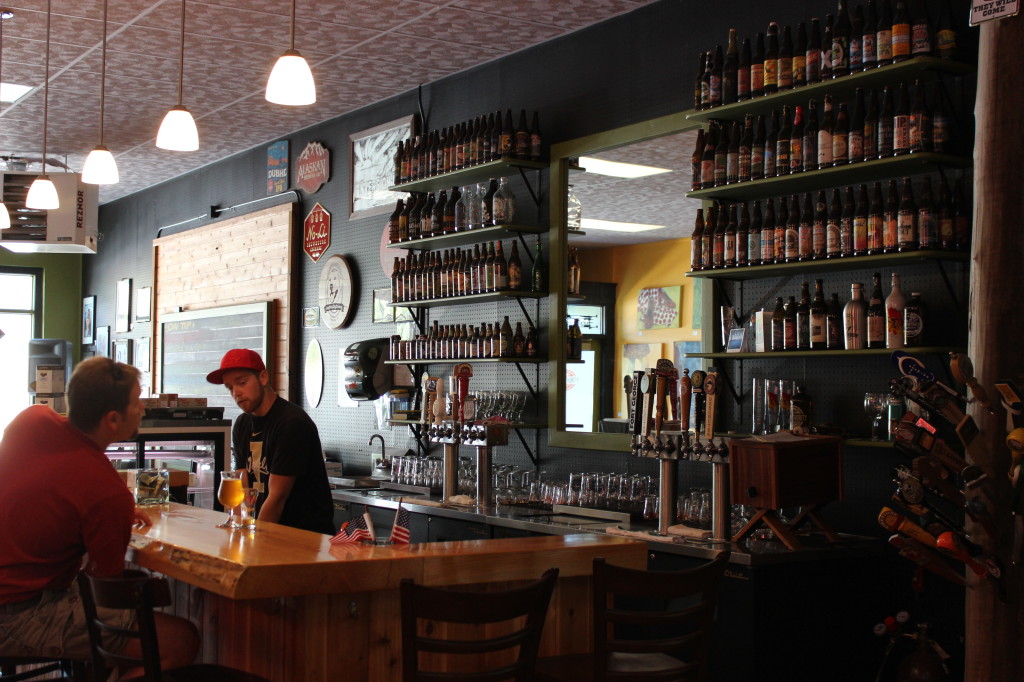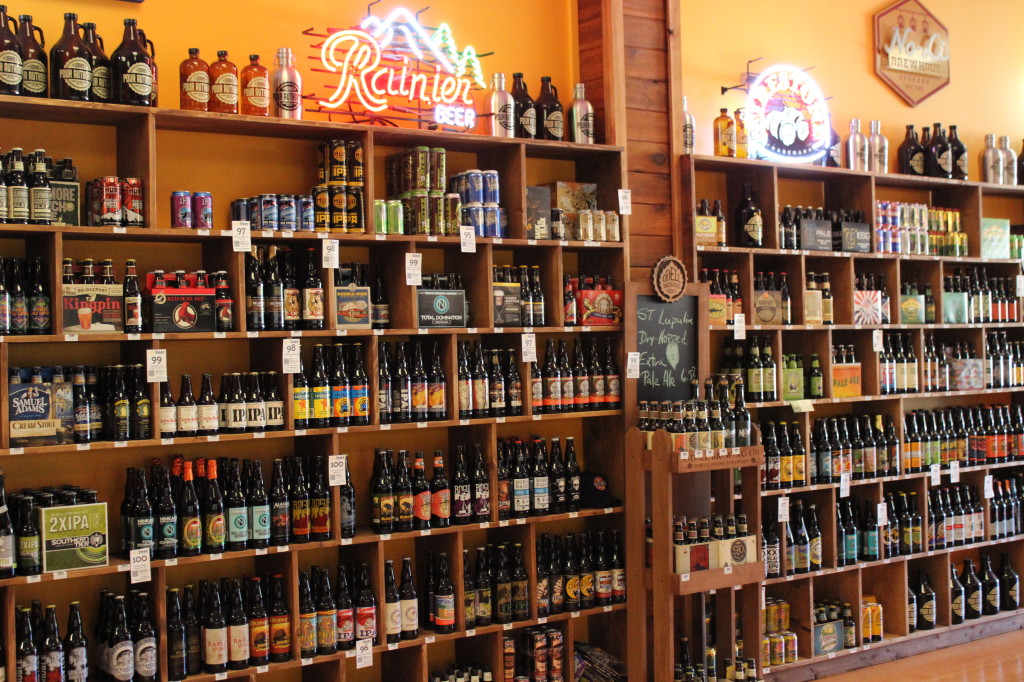 **Pour Authority**
Open: Tues-Sat 11-7pm
Phone: 208-597-7096
Location: 203 Cedar St. – Sandpoint, ID
Tips: They have live music every night in the summer from 5-7pm. They also have a good selection of gluten-free beers!
**Pend d'Orielle Winery Tasting Room Notes**
Open: M-W 10-7pm, Th 10-8pm, F 10-9pm, Sat 10-8pm, Sun 11-6pm (Summer hours)
Tasting Fee: $5, refundable with bottle purchase
Phone: 208.265.8545
Location: 220 Cedar St – Sandpoint, ID
Cases produced: 7,500
Tips: The Bistro Rouge Café serves food daily 12-close. If you love the Bistro Rouge (a blend of Merlot, Cab, Syrah and Malbec), you can buy a Wine Growlier  – $27 for first bottle and $17.50 for refills. It holds about 2 1/2 bottles of wine to keep you stocked up!