Spent two days in Walla Walla, WA this past weekend and have a worn out wallet (and palate) to prove it!  This was my third time to the area, and again it did not disappoint. If you don't know anything about Walla Walla, it's a charming, unpretentious wine destination with award-winning wines located in the Southeastern region of Washington, about 4 hours from Seattle or Portland and less than 3 from Spokane. It's crazy to think how much has changed since Walla Walla's first winery was founded in the late 1970s (Leonetti Cellars). The Walla Walla American Viticultural Area (included within the larger Columbia Valley AVA) was established in 1984 and at that time there were only about 3 wineries and 60 acres of vines planted in the area…. and now there are over 100 wineries!
The most common grape planted in the area is Cabernet Sauvignon, but Walla Walla is also known for its Merlot, Cab Franc, and Sangiovese – all good stuff. In fact, the climate and soil make it easy for winemakers to play around with many different varietals (Carmenère, Nebbiolo, etc…). That being said, with such a diverse assortment, it's easy to want to hit up all the wineries in the area! Okay, definitely not doable within one weekend, but by all means, you can try (or just keep coming back). :)
The region is divided up into mini wine areas, which helps narrow down where to taste. Downtown is dotted with tasting rooms (it seems there are 3 tasting rooms for every one restaurant) which makes it easy to walk and sample wines, do some shopping, then try some more wines. I've heard that Rotie Cellars, Mark Ryan, and Doubleback are all worth a stop. If you're not staying downtown and are willing to drive, head East where there's a cluster of wineries located in an old WWII Army air base near the airport. Some noteworthy places include Tamarack Cellars and Dunham Cellars. Just further east down Mill Creek Road is a more rural area where K Vintners and Walla Walla Vintners (love their wines) are located. Driving South 15 minutes from town is where many larger wineries are located, near or across the Oregon border, such as Saviah, Northstar, Tertulia, Basel, Balboa, Va Piano, Sleight of Hand, and Pepper Bridge. Lastly, as you head out of town going west on Hwy 12 (or coming from that direction), there are plenty of wineries like Reininger, Three Rivers, Woodward Canyon and L'Ecole in the West district.
My friends and I stayed mostly South on Saturday for our tasting adventure, starting the day early at Gramercy Cellars (read my full write-up here) which was a favorite spot of the day. We then stopped at Graze Drive Thru for sandwiches/salads to bring with us to the wineries for a picnic lunch later in the day. Most of the wineries south of town have outdoor areas for picnicking or sampling wines if the weather's nice. We were lucky enough to hit up quite a few wineries that day, including Saviah, Sleight of Hand (read more) and Waters Winery, which are all located on the same street. More to come on those later… We didn't go to Pepper Bridge (where they make really high-end Merlots) or Balboa (where the last time I was there the owner was making braised beef shanks in the back and actually made a copy of his recipe for us!) but you can't do it all.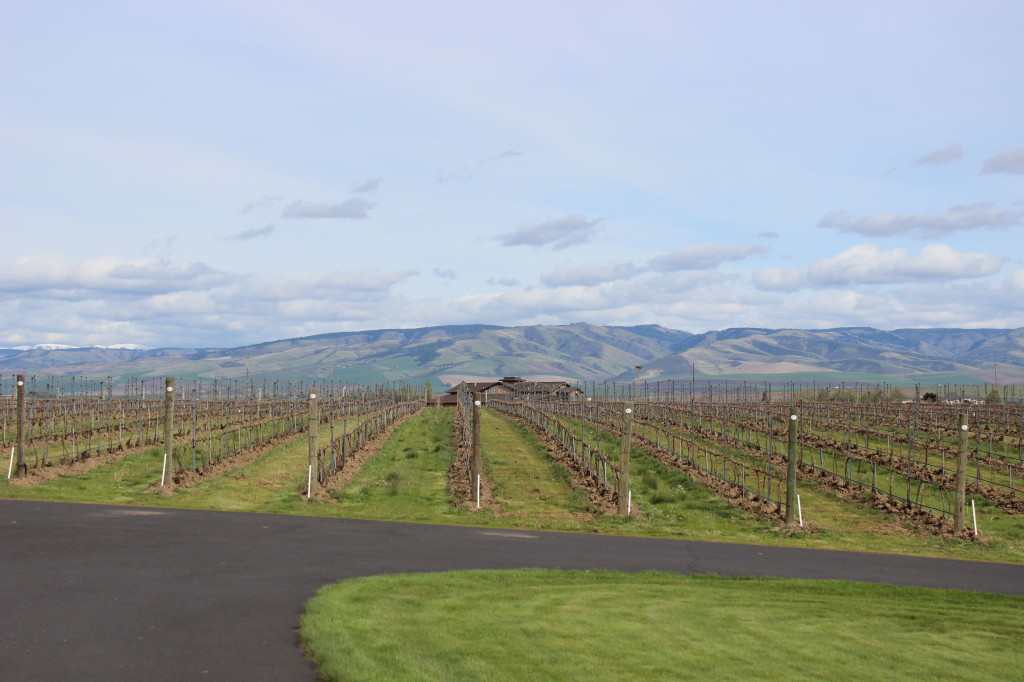 After a full day of wine tasting, our stomachs were in need of some grub so we walked downtown from our hotel and went to a place called Public House 124. It was a happening spot! Killer cocktails and although the menu is small, it hits the spot (get the truffle fries to start – yum). I've also eaten at T. Maccarone's which uses locally grown organic ingredients to produce fresh and beautifully presented food, as well as Olive Cafe & Marketplace for a more casual experience (hand-crafted local food, too). We actually ended up eating there for breakfast on Sunday (rosemary & cheese polenta with eggs, yes please!). Walla Walla doesn't have much of a nightlife, but after dinner we went to Sapolil Cellars for fun live music (and amazing people watching!!). If all that wine makes you feel like dancing, though, you can always head to Red Monkey to hang with a more rowdy crowd.
Sunday we mustered up the energy to stop by two more wineries before heading out of town – Three Rivers and Reininger  – just off Hwy 12.  Three Rivers has 3 short golf holes outside and a very nice large deck perfect for lounging around on a nice day (read more), and the people at Reininger were super friendly. I'll follow up with more details later this week!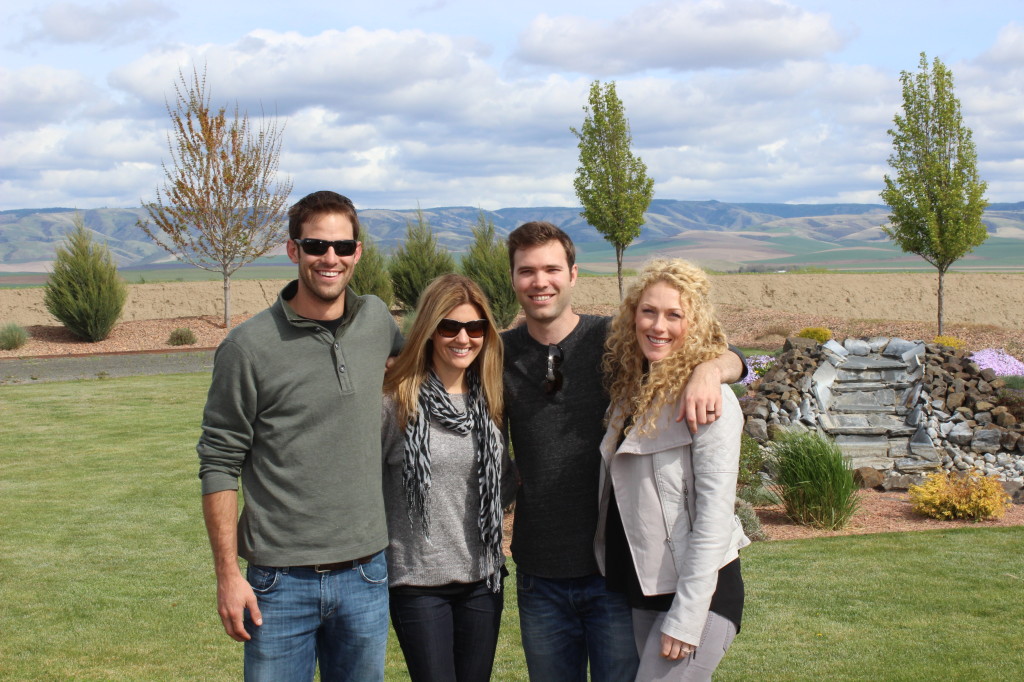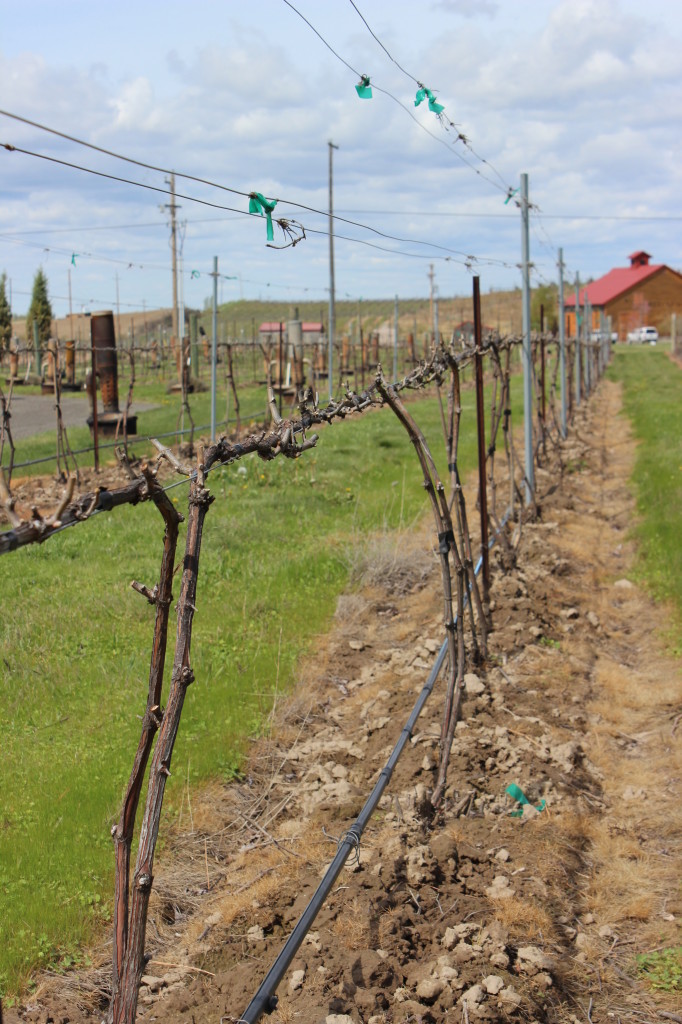 Where to Stay: The Marcus Whitman is the most well-known and nicest of the hotels in the area. It's a very historic hotel with a grand lobby decorated much the same as it was in 1928 when it opened. There are lots of more affordable options in the area, like La Quinta (within walking distance of the main street downtown) and the Holiday Inn and Comfort Inn. I personally haven't stayed at a Bed & Breakfast but there are quite a few around, too.
Cheers!