Growing up in Santa Barbara, the majority of my childhood was spent at the beach. I did, however, spend a decent amount of time in the Santa Ynez Valley, where my dad had grown up on a ranch. I just remember expansive rolling hills, horses, cattle and cowboys. It's true – before Santa Ynez was planted to acres and acres of vineyards, the valley was very much a ranching area. No more is this rich history in the ranching world evident than at The Alisal Guest Ranch & Resort. Here, the majesty of the 'Old West' still lives on… in fact, there are almost as many horses as guests!
After the craziness of the holidays and a busy January, Nick and I were itching for a weekend away somewhere relaxing and easily accessible. Located less than an hour from Santa Barbara on a 10,000-acre working cattle ranch, The Alisal Guest Ranch was the perfect place. It had been many years since I was last a guest here, so it was a pleasant surprise to see that not much had changed at all.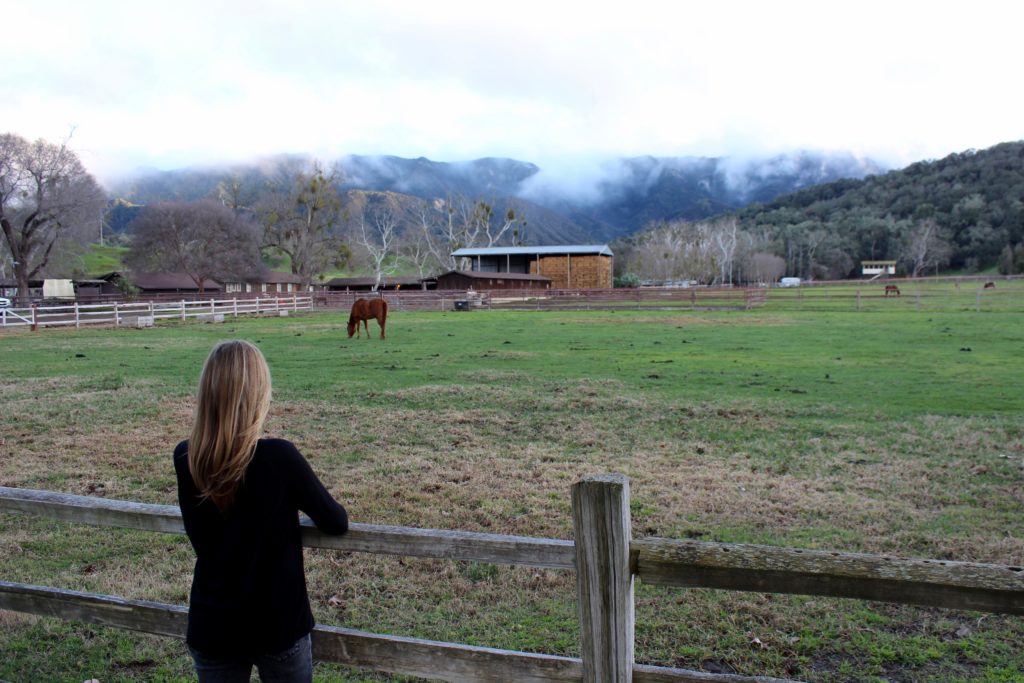 With no TVs, no phones and no room service, The Alisal — established in 1946 — is all about keeping tradition alive by staying true to its roots. Needless to say, we had no choice but to unplug and unwind, and it was just what the doctor ordered.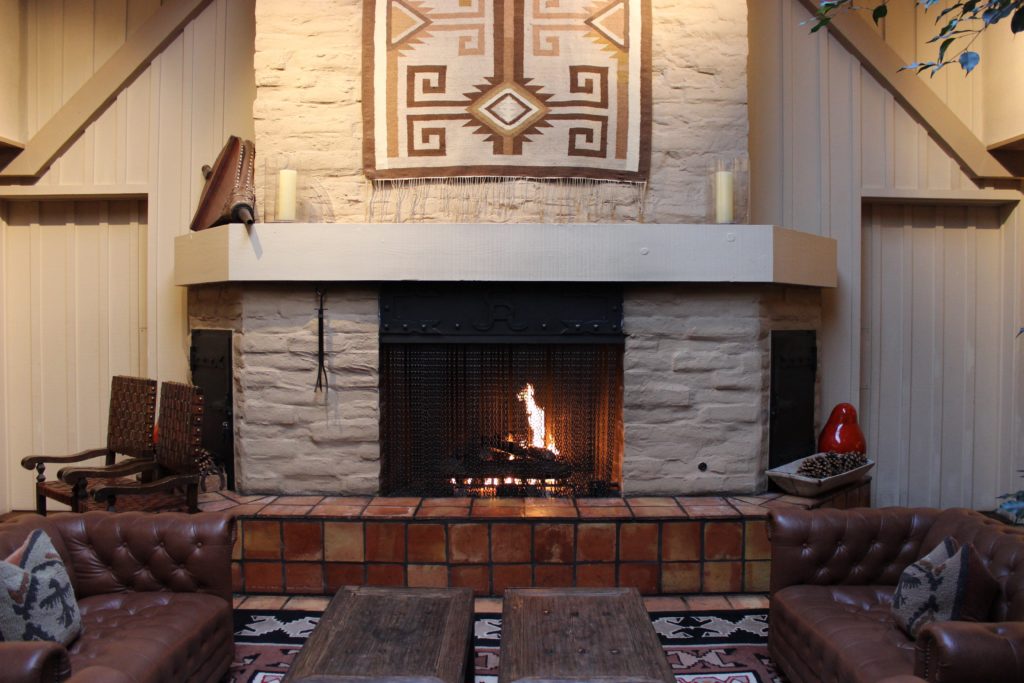 THE ROOM
Every room at The Alisal comes with a wood-burning fireplace and I couldn't wait to take advantage, especially since we were in the middle of a cold spell in Santa Barbara.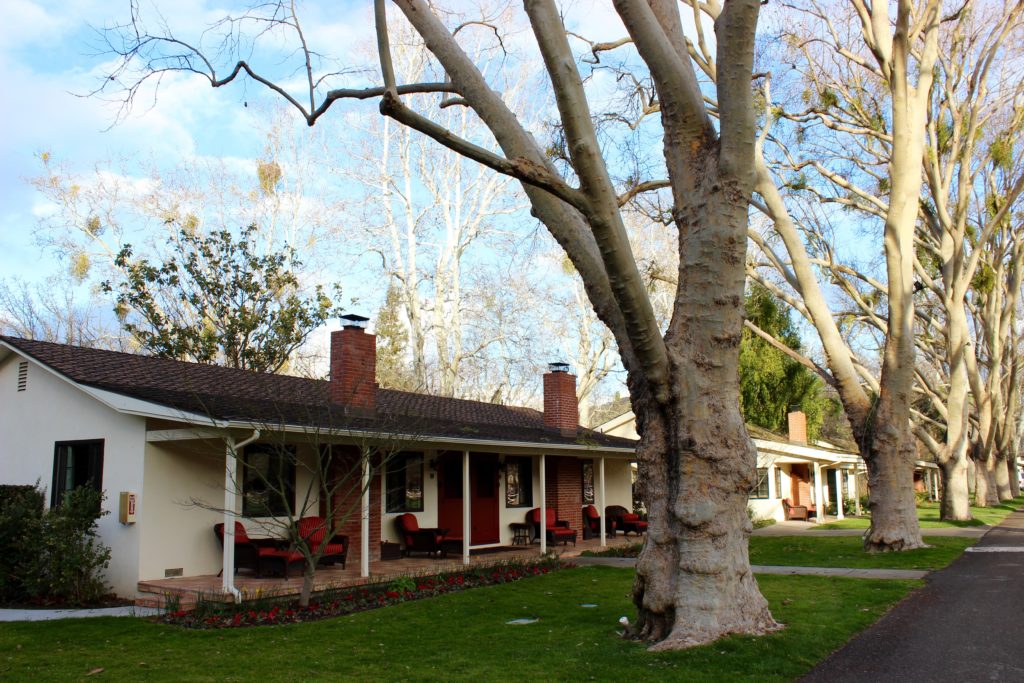 So, every night after dinner, a warm fire in our room made for the perfect nightcap. Surrounded by Pendleton prints and cowboy-style details, it felt the way a room at a ranch should feel – cozy, rustic and charming.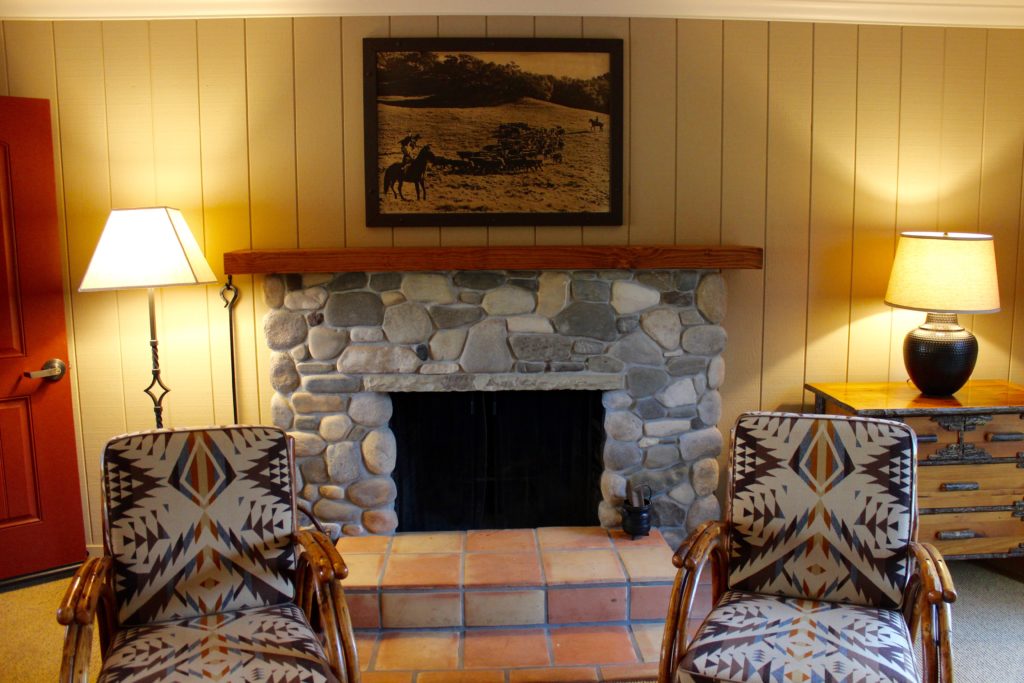 ACTIVITIES
After checking in, we quickly adapted to the slower pace The Alisal seems to encourage. We ate good food, relaxed by the fire, worked on a puzzle (oh yes!)… but bored we were not. We could have taken advantage of the golf, tennis and archery available, but decided to stick to the more leisurely activities of ping pong and shuffleboard. Although we never made it in the pool (brr!), we did stroll over (hot cocoa in hand) to the barnyard to check out the pigs, goats and miniature ponies.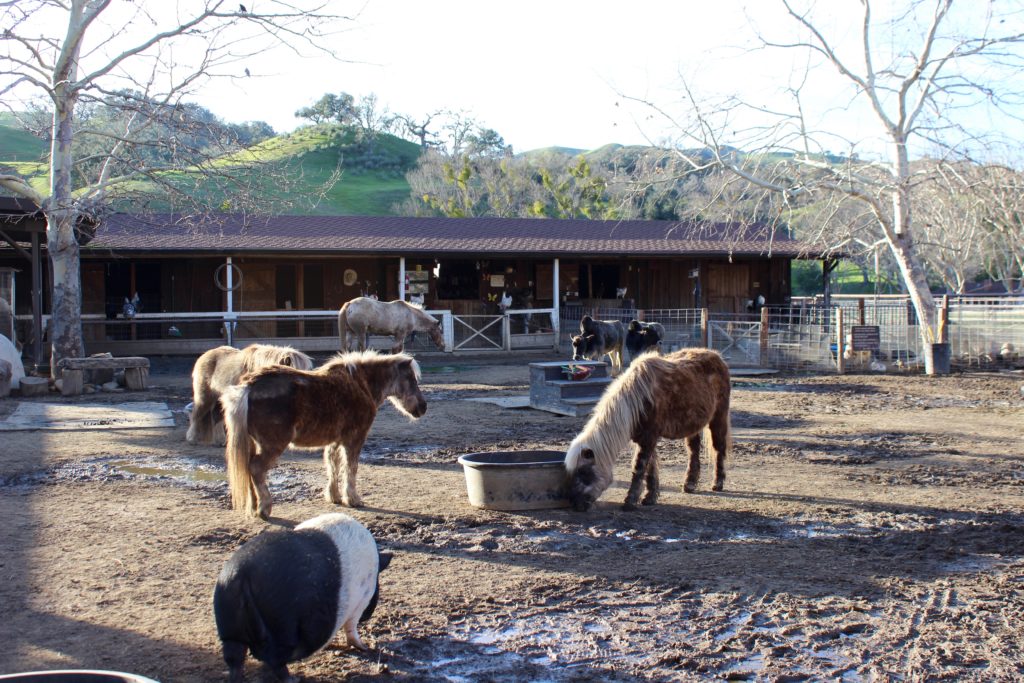 Since we're not ones to just sit around all day, we also managed to sneak in some spa-time (the services were wonderful!), hiking and of course, horseback riding — a must while staying here!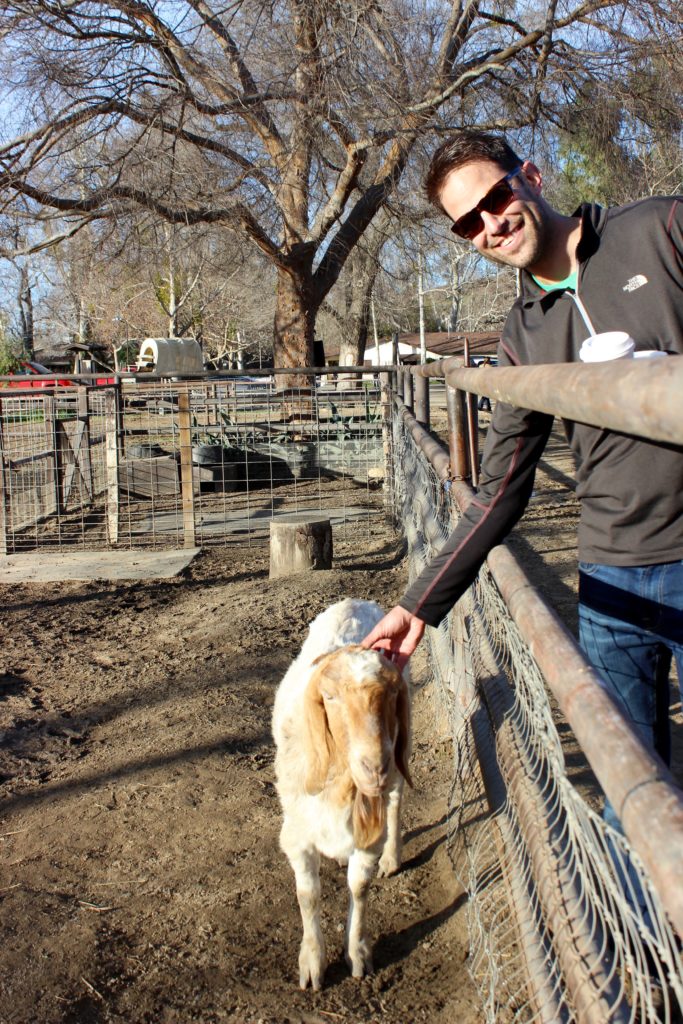 THE FOOD
Dinner here is served in the main Ranch Room, where you sit at your assigned table each night. Since the opening of The Alisal, it's been customary to dress up for dinner and the tradition continues today. I love this aspect of The Alisal — it feels timeless and definitely makes for nice way to enjoy the delicious meals. Don't miss the tortilla soup or the famous oatmeal pie! Made with a mixture of oats and coconut, we enjoyed the pie so much that we actually got the recipe and took a pie home with us.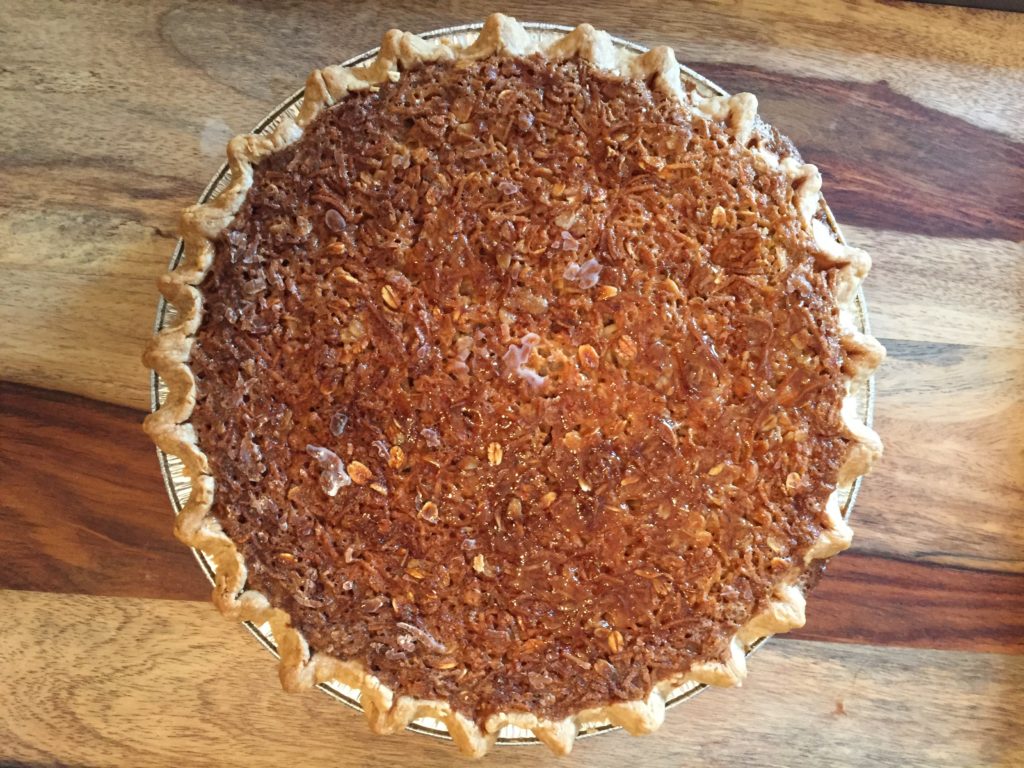 BREAKFAST HORSEBACK RIDE
Oatmeal pie aside, one of the more memorable parts about a stay at The Alisal is the breakfast horseback ride. Bright and early on Saturday morning, Nick and I bundled up to head over to the barn where we waited to saddle up on our assigned horse. Once we were loaded up with our fellow riders, we set off on our hour-long journey through the rolling green hills of the ranch. And no, you don't have to be an expert to partake… beginners are welcome.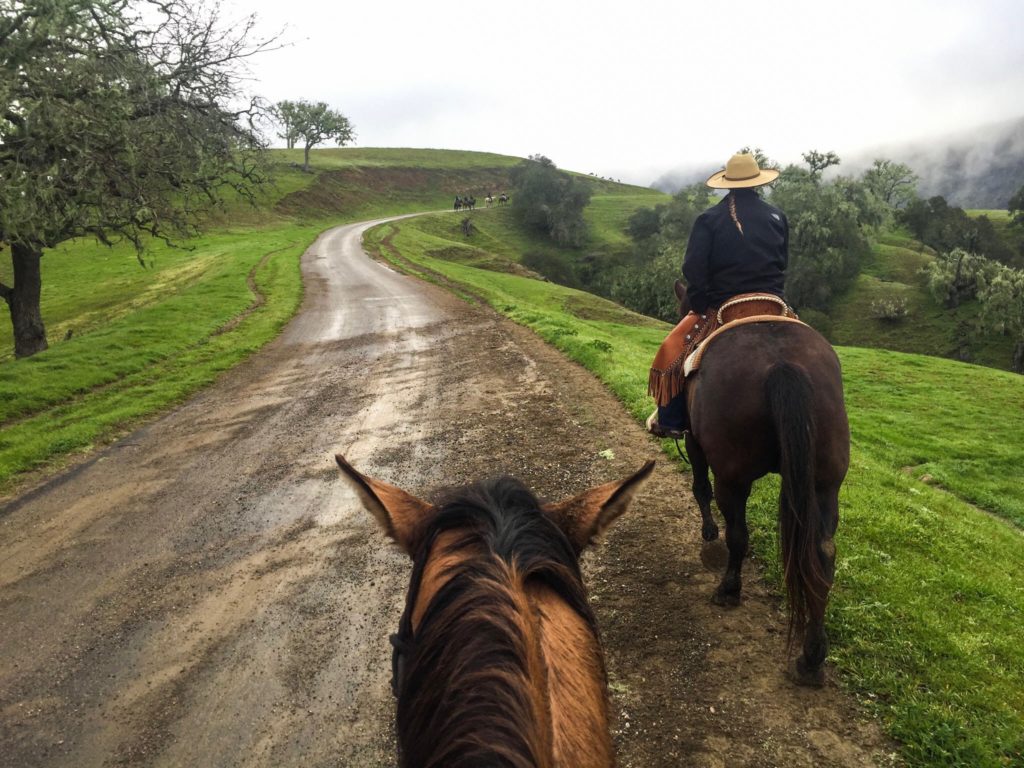 On our ride, we passed by the Alisal lake, thousands of oak trees, cows and wildlife en route to our destination of the Old Adobe Camp.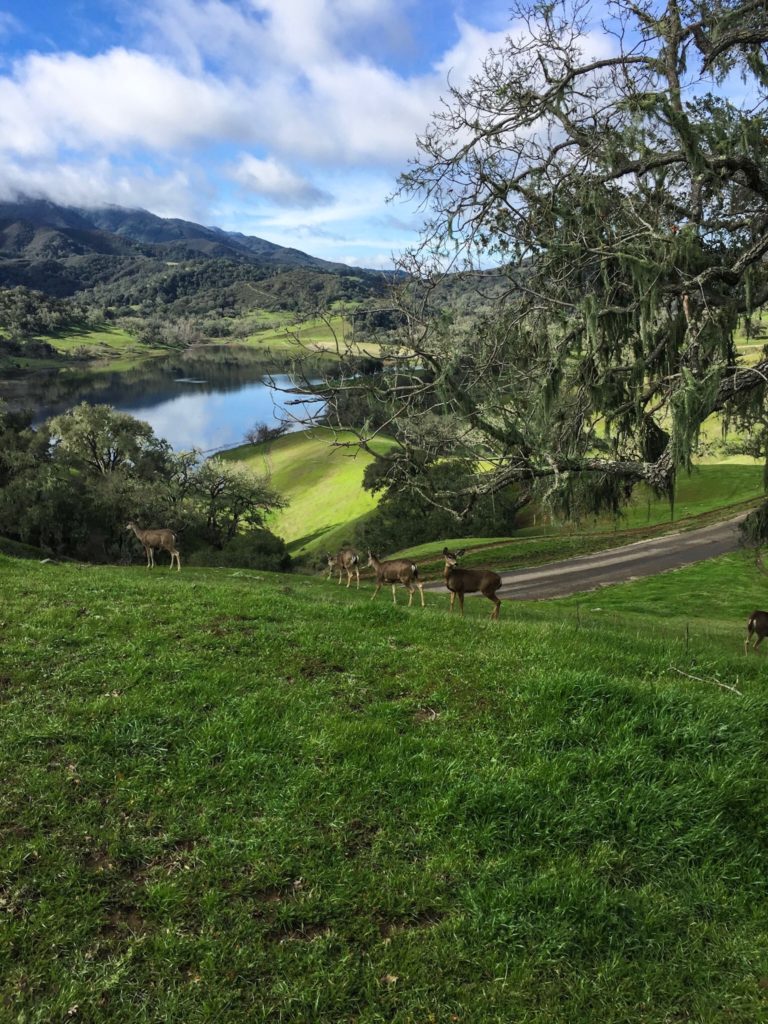 After trekking on horseback through canyons and streams, this cowboy-style outdoor breakfast was a welcome treat. We noshed on pastries, eggs, bacon, sausages, quesadillas and some of the best pancakes ever before hopping back on our horses to head back. Seriously, those pancakes were killer.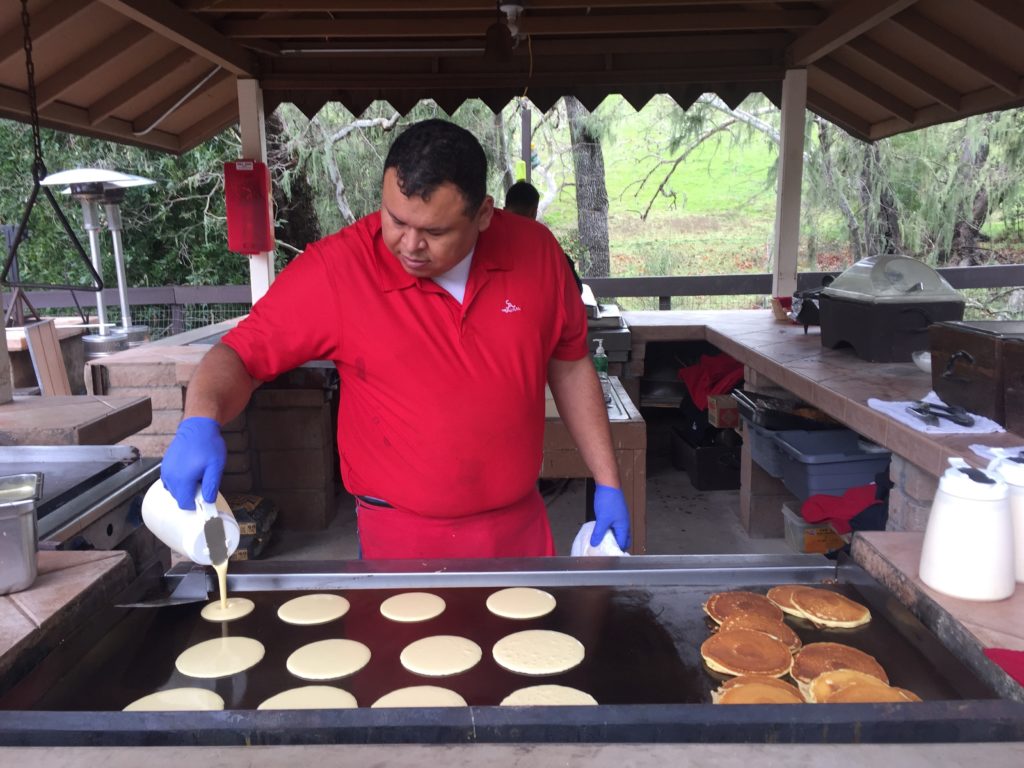 Side note – If horseback riding isn't your thing, you can still participate by riding the hay wagon to and from breakfast. Either way, the ride to breakfast is a truly memorable way to explore The Alisal.
Whether you use The Alisal as a home base for wine tasting in the area or never leave the property, a stay here will definitely take you back in time for a relaxing and memorable weekend. We can't wait to visit again one day.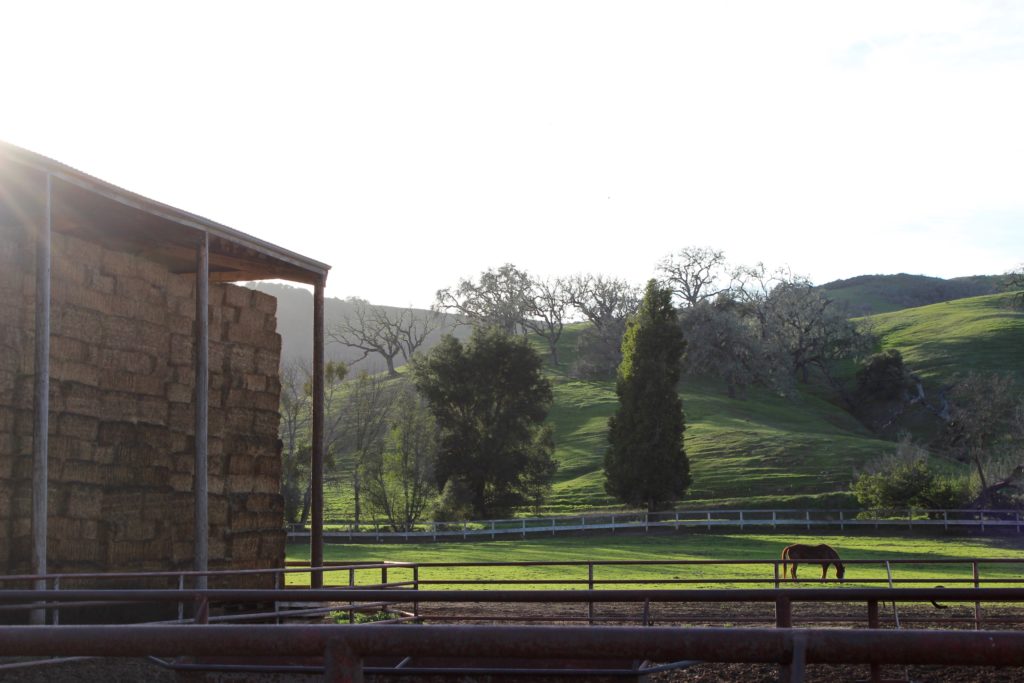 The Alisal Guest Ranch & Resort (805) – 688-6411
South 1054 Alisal Rd – Solvang, CA
Room Packages start at $500 +
---
Special thanks to The Alisal Guest Ranch & Resort for hosting me during my wonderful stay! As always, all photos and opinions expressed in the above are my own.