Gramercy Cellars is just plain cool. From the white subway tiles and swiveling metal stools to the plush leather couches and flat screen TV, it's the type of place you walk in to and immediately want to stay for awhile (you don't have to be a man to appreciate the man cave!). The best part is that it doesn't just have a neat atmosphere, but the wines are awesome, too!
This was the first stop on my recent visit to Walla Walla, WA (read about the weekend here). Immediately we were greeted by Steve Wells, known as 'Director of Awesome.' What does that mean, you ask? He runs the tasting room, wine club, helps in the cellar, works the harvest and manages the shipping. So yeah, Director of Awesome sounds about right. :) We were the first ones there so we got to hear a little history about the place while he opened up fresh bottles. Gramercy Cellars was started by Master Sommelier, Greg Harrington, and his wife Pam in 2005. Greg is also the head winemaker. In 2008, he was named "Best new winemaker in Washington" by Seattle Magazine. I think his motto (to produce wines that complement food, provide great pleasure and stand out as uniquely in Washington) is a true testament to what is being produced by Gramercy Cellars. Overall the wines are unique and bold yet not overpowering.
We started out with the 2012 Olsen Vineyard Rosé ($25), which is the second year they've produced this dry Rosé. Made up of 46% Cinsault, 32% Syrah, and 22% Granache, this wine is a very unusual blush/orangey (salmon) color instead of the typical deep pink. Fermented in stainless steel, the wine has refreshing acid that adds to the wine instead of dominating it.  If you haven't heard of Cinsault, it's the 4th most widely planted grape in France and also widely planted throughout WA. Next, we tasted the 2010 "L'idiot du Village" Rhône Blend ($42). The Villiage Idiot (you've got to like the name even if you don't like the wine, which is unlikely) is made of 80% Syrah, 12% Mourvèdre, 4% Granache, and 4% Cinsault. Also in its second year vintage, the wine has cranberry and pepper aromas, as well as hints of herbs like oregano. It has a nice balanced acidity to it and a spicy long finish. Good stuff!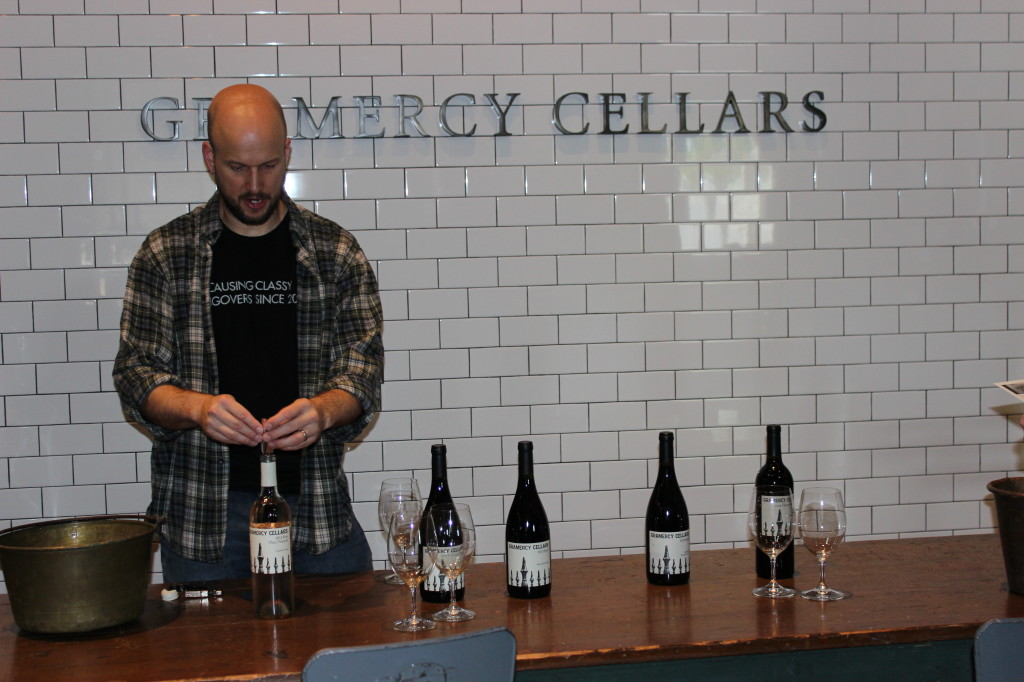 And on to the next! The 2010 Syrah Walla Walla ($55) is made from 100% Syrah, where 95% of the grapes come from the Les Collines vineyard in Walla Walla (the vineyard's elevation is 1,380 feet and is certified for Sustainable Farming). I also got herbacious aromas, currants, beef jerky and a hint of green pepper. It's a big wine with good tannins. The next taste was of the 2010 Lagniappe Syrah ($55). Some of the grapes for this wine come from the oldest vines for Syrah in WA! I enjoyed the bold red fruit and savory components of this wine. With raspberry, cherry, smoke, thyme and aromas of cured meat, there's a lot going on. It's got nice acidity, a rounded texture, and smooth tannins, too! Although I dug this wine, my favorite of the day was the 2009 Columbia Valley Cabernet ($50). I smelled oregano, white pepper, tobacco and green veggies, and also, surprisingly, aromas of apples and strawberries, too. Strawberry fruit roll-ups to be exact. Made of 77% Cabernet, 14% Cab Franc and 9% Merlot, it's got a lot of new oak and the potential for aging. Very smooth and delicious.
From what I tasted of the 11 wines produced (there are 4 more made exclusively for the wine club), I'd love to try more … preferably while watching a football game in the tasting room!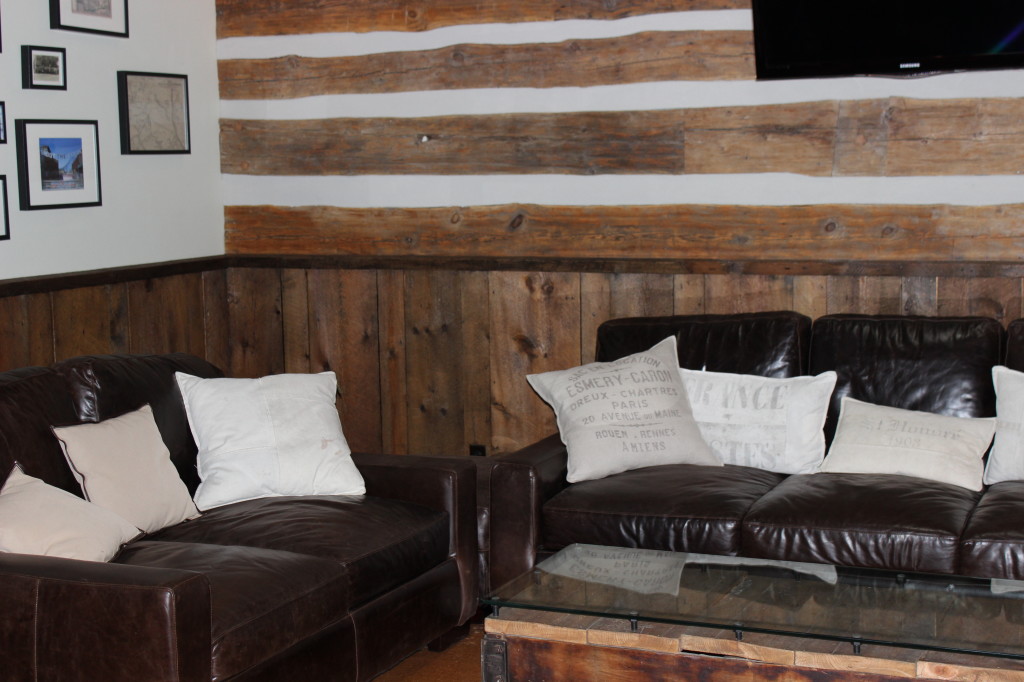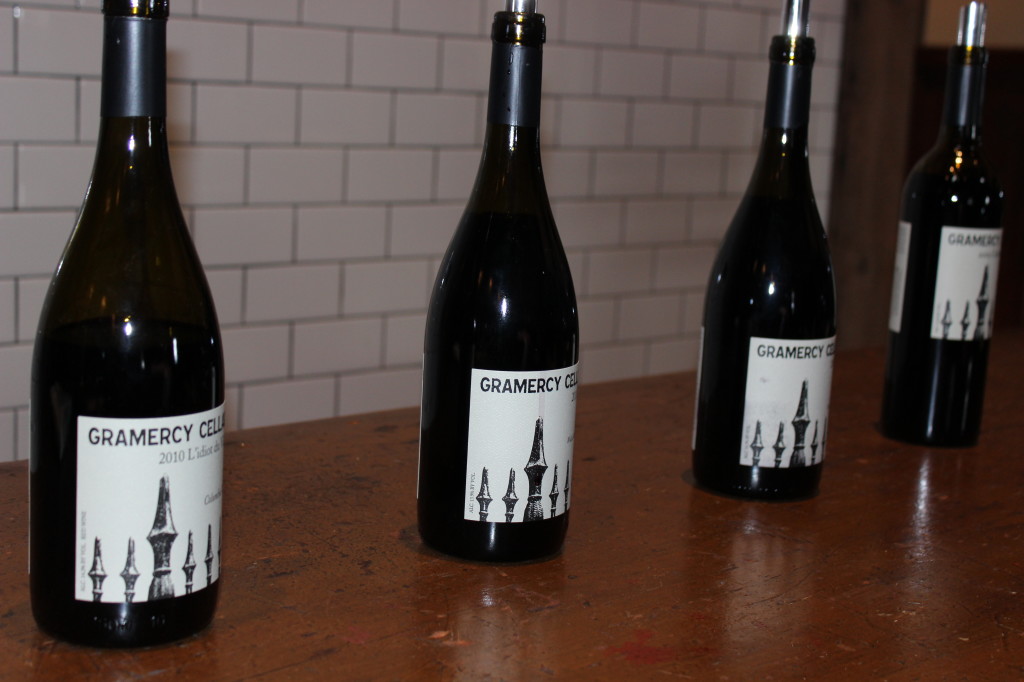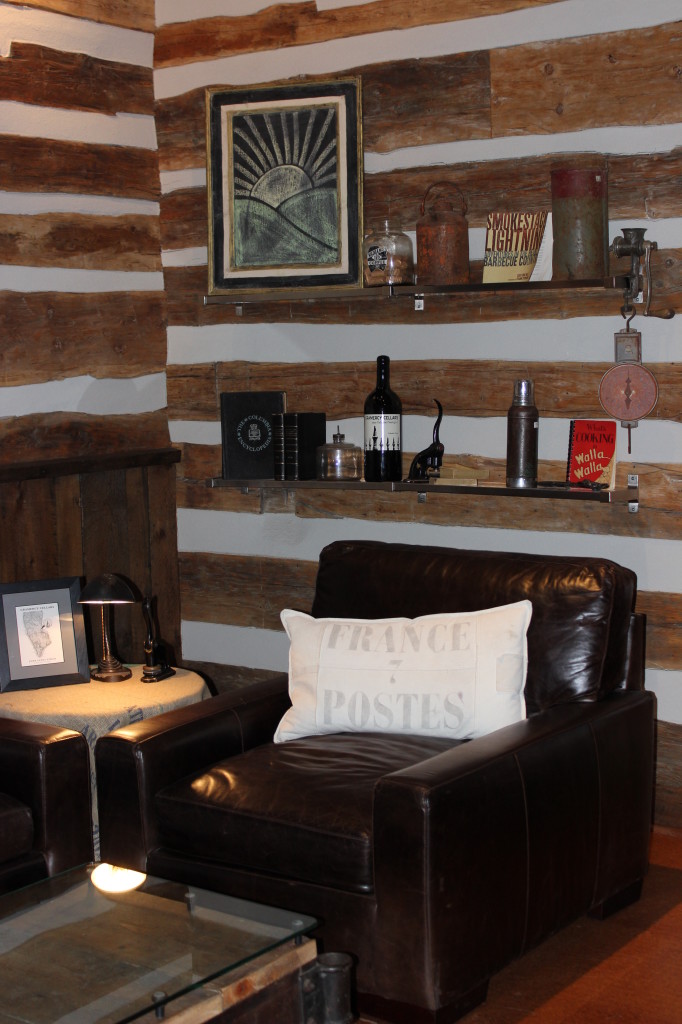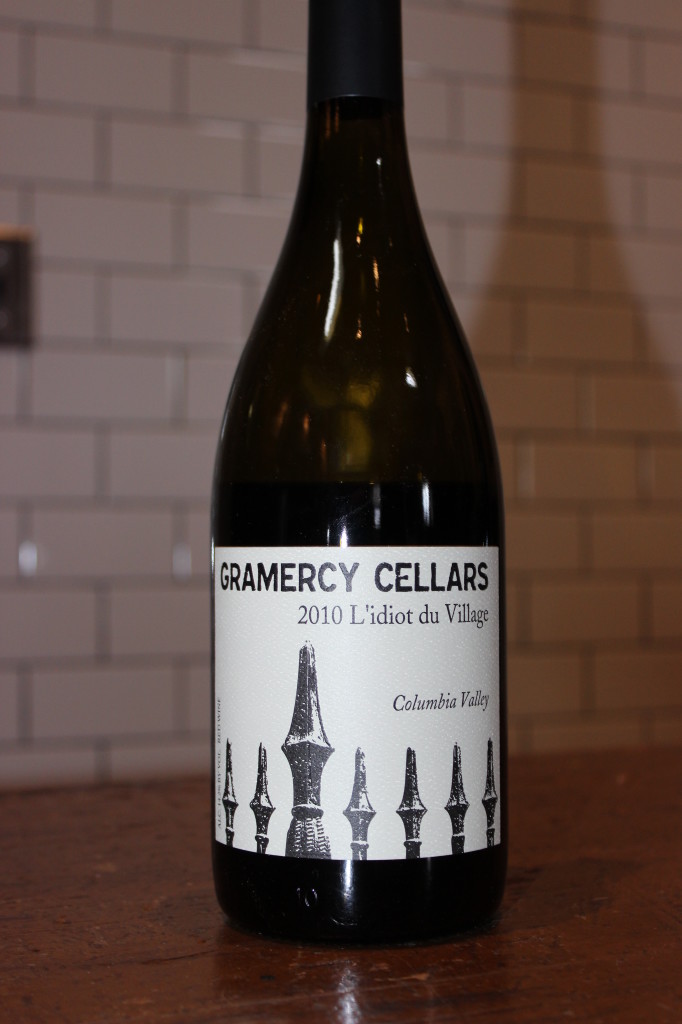 **Tasting Room Notes**
Open 11-5 Saturdays. Other days/times are by appointment.
Tasting Fee: No fee
Phone: 509.876.2427
Location: 635 N. 13th Ave – Walla Walla, WA
Tips: It's somewhat hard to find because it's an unmarked building, but it's directly across from Canoe Ridge Vineyards on the same side of the street.