Having added 'blogger' and 'writer' to my credentials these past couple of years, it's always an honor when I'm asked to write for other blogs and publications. For the past several months, I've been a regular contributor to Club W's The Juice blog, sharing information on all things Santa Barbara — like where to taste in The Funk Zone and understanding the differences between Santa Barbara's five AVAs. For my latest contribution, I've shared what I think makes Santa Barbara such a kickass place for wine. Is it the setting? The climate? The people? All of it, really… read on for the whole story!
There are few places in the US, let alone the world, that have the beauty and charm of Santa Barbara. Palm-lined beaches? Check. Hollywood glamour? Check. Pristine views and a temperate Mediterranean climate? Check and check. There's no denying that Santa Barbara is one gorgeous place, but there's one thing that makes it really stand out from other coastal towns… the great wine, of course!
Santa Barbara's backyard consists of oak-dotted rolling hills, sprawling cattle ranches, and plenty of vines. This no-nonsense region has become a bonafide wine destination — and what I think is one of the most exciting wine regions in the nation!
In the mid-90s, the movie Sideways drew international attention to this quiet alternative to Napa, but Santa Barbara was already on its way to becoming a major wine destination. Its unique location between transverse mountain ranges on the coast creates the perfect micro and macro-climates for growing grapes.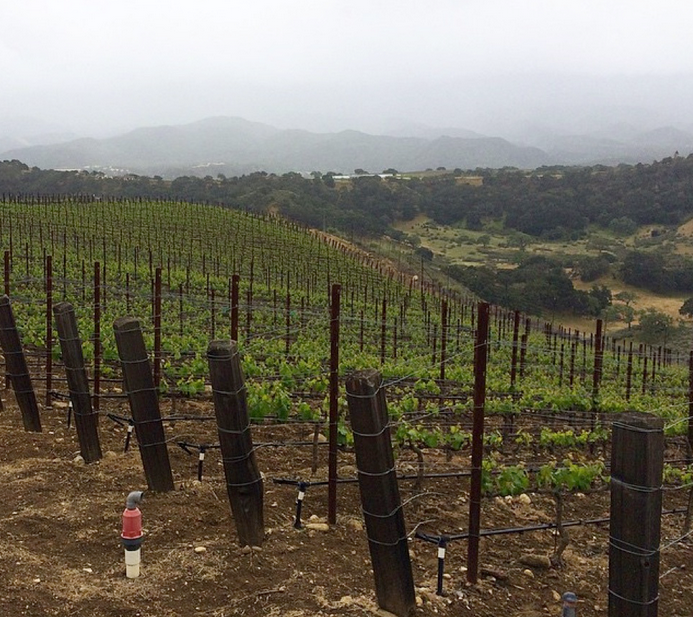 Photo credit: Santa Barbara Vintners
Over the last decade, Santa Barbara County producers have grown more concerned with planting what grows best versus what consumers want, which results in a wide range of wines being produced here. Close to the coast, in the Sta Rita Hills AVA, morning fog and coastal winds prove to be wonderful for growing chardonnay and pinot noir. A little bit further inland, in Ballard Canyon, warm days cool off dramatically at night, and its where Rhône varietals like syrah are shining. Furthest east in the Happy Canyon AVA, hot temperatures and minerally soils are perfect for producing sauvignon blanc, cabernet and other Bordeaux varietals. There's truly something for every taste here!
What's also great is that although there are larger, more established producers here, there's also room for the small guys. Plenty of winemakers don't have the production to support a winery, so many of them are sharing spaces to make wine. In places like the Lompoc Wine Ghetto, several producers can be found sharing winemaking facilities in large warehouses that double as tasting spaces. Keeping costs down like this is part of the reason you'll find plenty of high-quality wine at more affordable prices.
Don't get me wrong, I really love what's happening in all of the wine regions of California, but there's something special about Santa Barbara County. Other areas may be notorious for large, corporate wineries and pretense, but in Santa Barbara what you'll find is excellent wine, down-to-earth, passionate people and a very welcoming vibe. Cheers!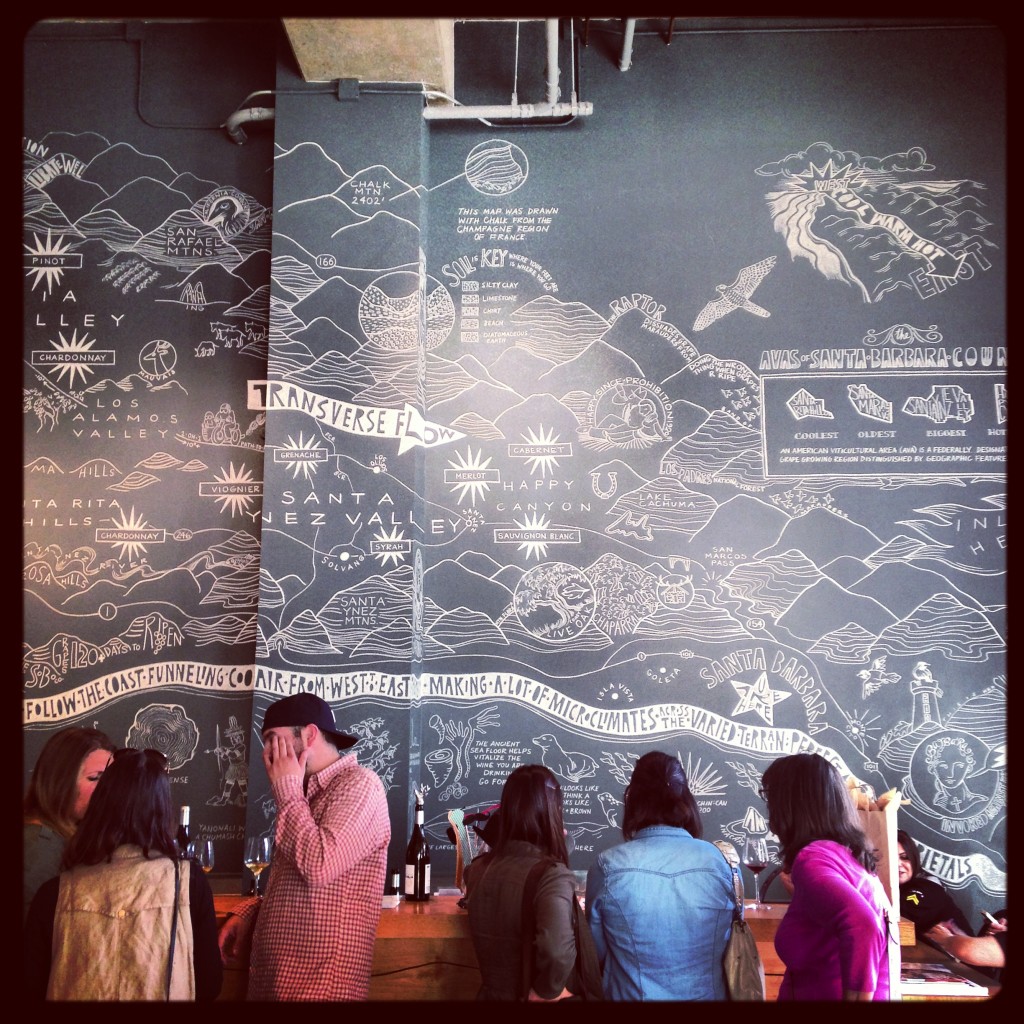 Don't forget – as a reader of Wander & Wine, you get a special deal on Club W's online wine club when you first sign up! Visit ClubW.com/wanderwine or use referral code wanderwine at checkout for 2 free bottles with your first order!