Although I love the small mom and pop wineries, it's always fun to go to a place that's larger and has more than just wine to browse. Three Rivers Winery is just that place. Just off Hwy 12 in Walla Walla (near L'Ecole and Reininger), the winery has a large rustic yet modern tasting room filled with wine trinkets, fancy olive oils, kitchen gadgets and cookbooks. All things that I'm a sucker for! They even have three short holes outside for those days you want to drink wine and work on your golf game.
The winery was originally established in 2000 by three Walla Walla business men but was purchased by the Foley Family later on. If you're not familiar with the Foley name, they're kind of a big deal in the wine industry…they own wineries all over CA, such as Firestone, Eos, Kuleto and Sebastiani, as well as resort properties in California, Montana and even New Zealand! It may seem like a corporate operation, but each of their wineries definitely has its own brand, so you're getting a different experience at each place as well as different wines.
The winemaker for Three Rivers, Holly Turner, has been with the winery from the get go and is making pretty good stuff. In the tasting room you can choose from two different tasting options: the classic flight and a Reserve flight. I tried the wines from the Reserve list (all reds) and was pretty happy with them all. The 2008 Weinbau Vineyard Cabernet Franc ($39) was rich and smooth, with lots of blueberry, spices and vanilla aromas. The 2009 Champoux Vineyard Merlot ($39) is made with 98% Merlot grapes from the Horse Heaven Hills area in the Columbia Valley. If you like cherry flavors, oak and mouthwatering tannins, then this wine is for you. Next we tried the 2009 Walla Walla Cabernet ($39) which sources its grapes from the Seven Hills Vineyard, the first vineyard planted in Walla Walla. Comprised of 85% Cabernet, 10% Merlot, and 5% Petite Verdot, it was bold and nicely balanced, with aromas/flavors of raisins, plums, and cedar. I particularly enjoyed the 2009 Champoux Cabernet ($39) from the Horse Heaven Hills. Lots of great aromas like mint chocolate, plum and baking spices, and flavors of ripe berries and cocoa. Sounds like dessert but it's definitely not. :) Lastly, I tasted the 2008 Svelte Columbia Valley ($50). This blend of 82% Cab, 13% Merlot, 4% Cab Franc and 1% Malbec is aged in 100% New French oak so, naturally, oak is a dominating flavor in this wine. It had nice blueberry and currant flavors and a long finish.
Although I didn't try them, there's also a Sauv Blanc, Chardonnay, and Riesling produced. I think I need to go back on a hot day for some whites… preferably while sitting out on the large deck watching golfers and enjoying the view.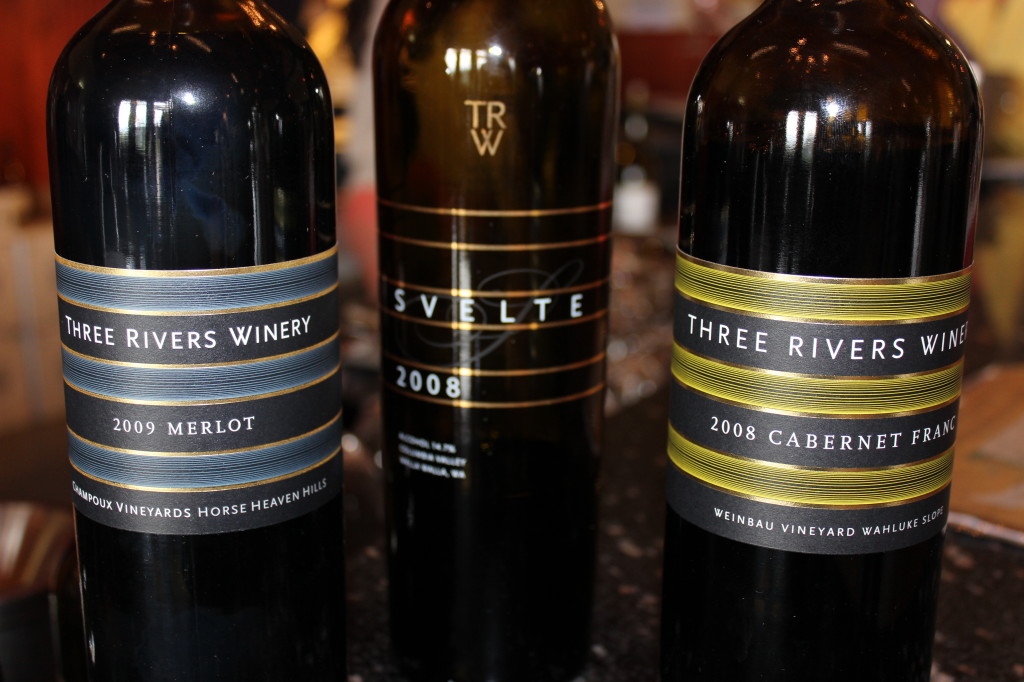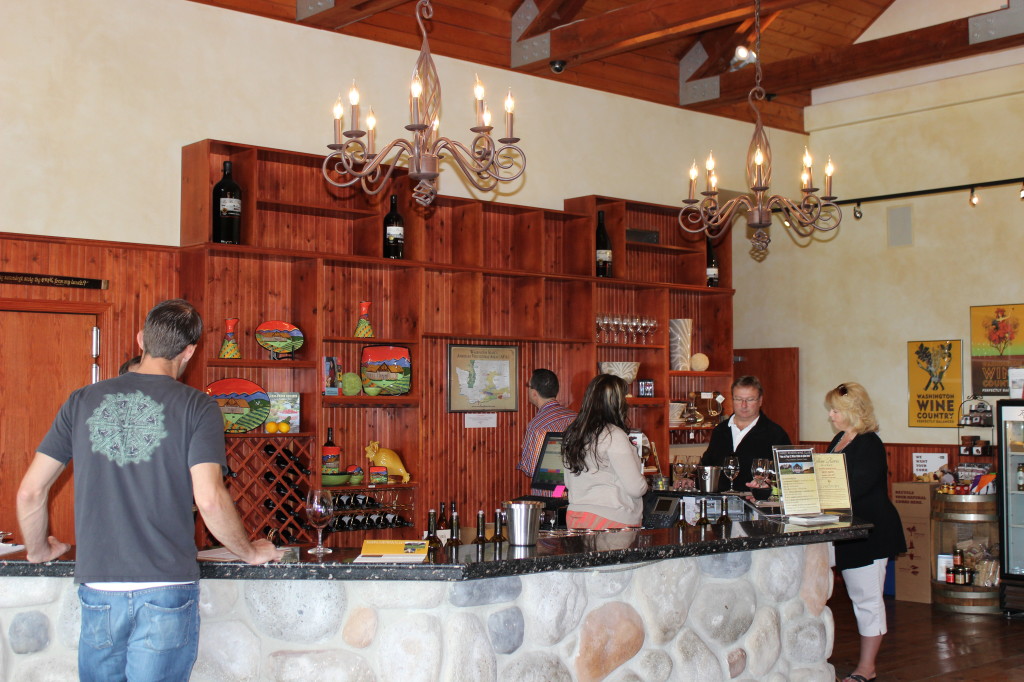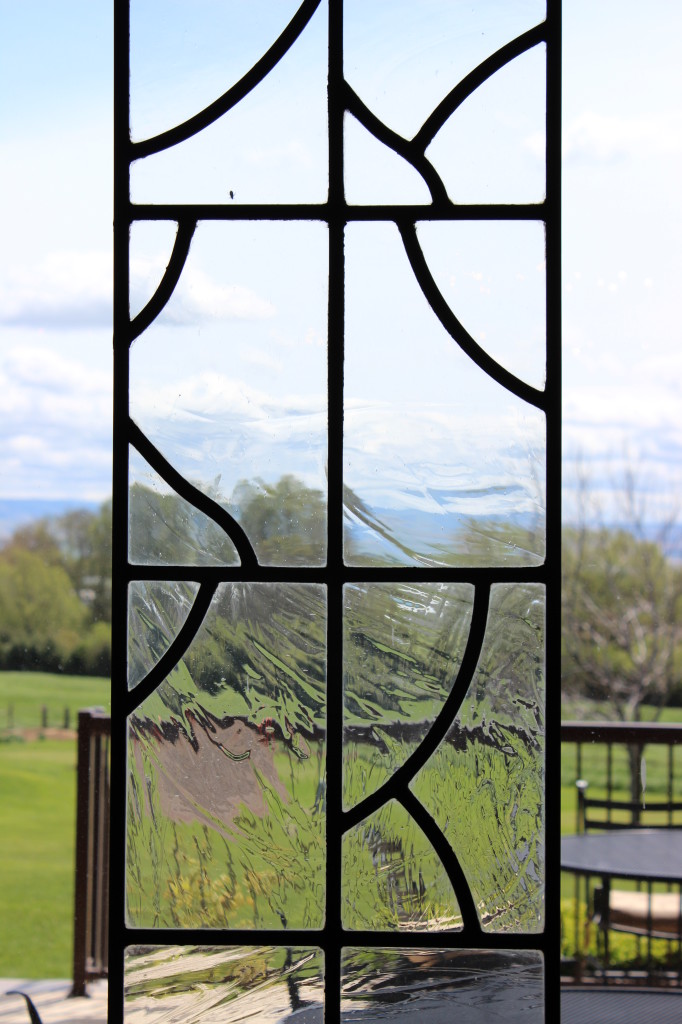 **Tasting Room Notes**
Open 10-5 daily.
Tasting Fee: $5 (Classic white/red Flight) or $10 (Reserve Flight)
Phone: 509.526.9463
Location: 5641 Old Hwy – Walla Walla, WA
Tips: Enjoy your wine on the spacious deck or while playing some golf. Also, if you join the wine club, you get the club discount at any of the Foley properties.
If you're in Santa Barbara, the Foley family just opened up a new tasting facility in the Bacara Resort, where you can sample wines from all of the Foley properties from one location.