It's true that Blaufränkisch is pretty hard to find outside of Europe. Most people have never heard of it, but it is one of the prominent grapes of Austria (also known as Lemberger) and can be found in other parts of Europe. Known for its unique characteristics, it's sort of a combination of Pinot Noir, Nebbiolo and Syrah all in one. I admit that I didn't know anyone was making Blaufränkisch in California, let alone Santa Barbara County, until meeting David and Anna deLaski. They're the owners of Solminer Wines, and yes, they make a Blaufränkisch! 
So how did these two end up living in Los Olivos growing Blaufränkisch in their backyard and making Austrian-influenced wines for their Santa Barbara label, Solminer Wine? Long story short, the idea grew naturally out of the deLaski's love of the Santa Ynez Valley, a desire to join the sustainable farming movement, and a decision to take a chance in the wine world.
David, an electronic music producer, and Anna, who left her home in Austria to work as a sustainability-minded wood engineer in Canada, met through friends while she was spending the summer in Los Angeles. Their first date was spent riding bikes and tasting wine in Santa Ynez, and the two soon found themselves falling in love with Santa Barbara County as they started falling in love with each other.
Although they both desired to live a simpler, more sustainably-minded life outside of LA, the deLaskis hadn't really considered making wine until tasting a Gruner Veltliner from California on their honeymoon. The two shared a love of crisp Austrian whites from Anna's home near the famed Wachau wine region, but neither had tasted a standout domestic version until then. It didn't take long for the light bulb to go off!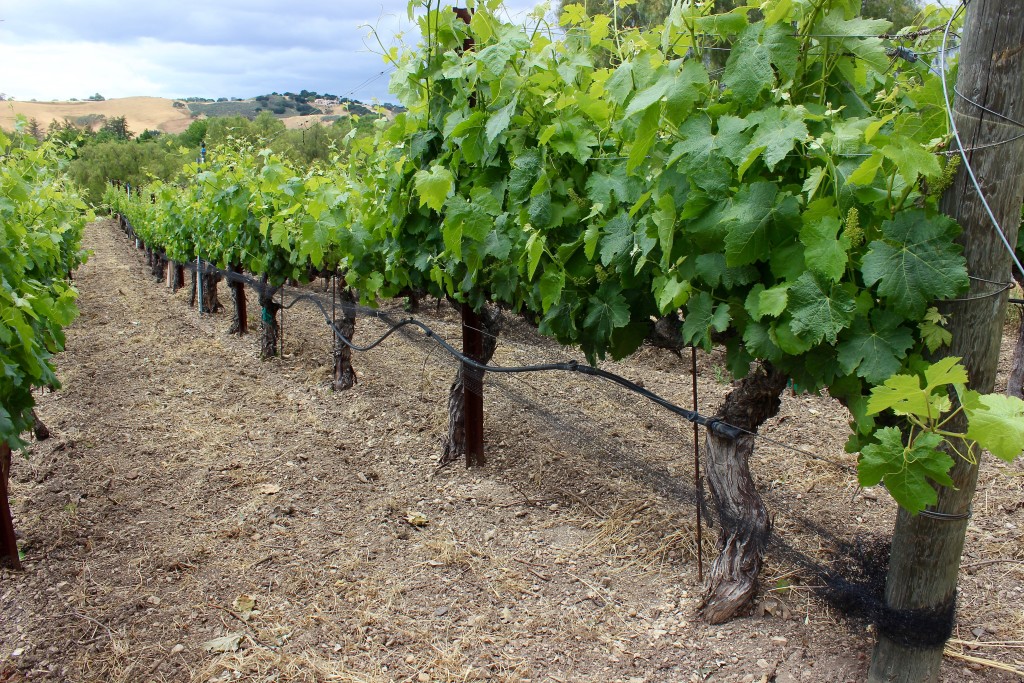 Shortly after, Anna and David found a home for sale in Los Olivos, complete with a couple of acres of run-down Syrah vines in the front yard. After a chance meeting with winemaker Steve Clifton (of Brewer-Clifton and Palmina fame), they decided to go all in and give this wine thing a chance. They bought the 3-acre vineyard and adjacent house, revitalized the vineyard and in 2012, Solminer Wines was born.
With the help of mentor Clifton, Anna and David's goal for Solminer has always been to create well-balanced California wine inspired by their love for Austrian varietals. The name Solminer means 'mining the sun' (a reference to the mining power of the sun) and the name inspires them in all aspects of their winemaking process. They utilize sustainable and biodynamic vineyard practices for their organic vineyard, source grapes from sustainably-minded vineyards, and make wines with minimal intervention to really let the grapes shine.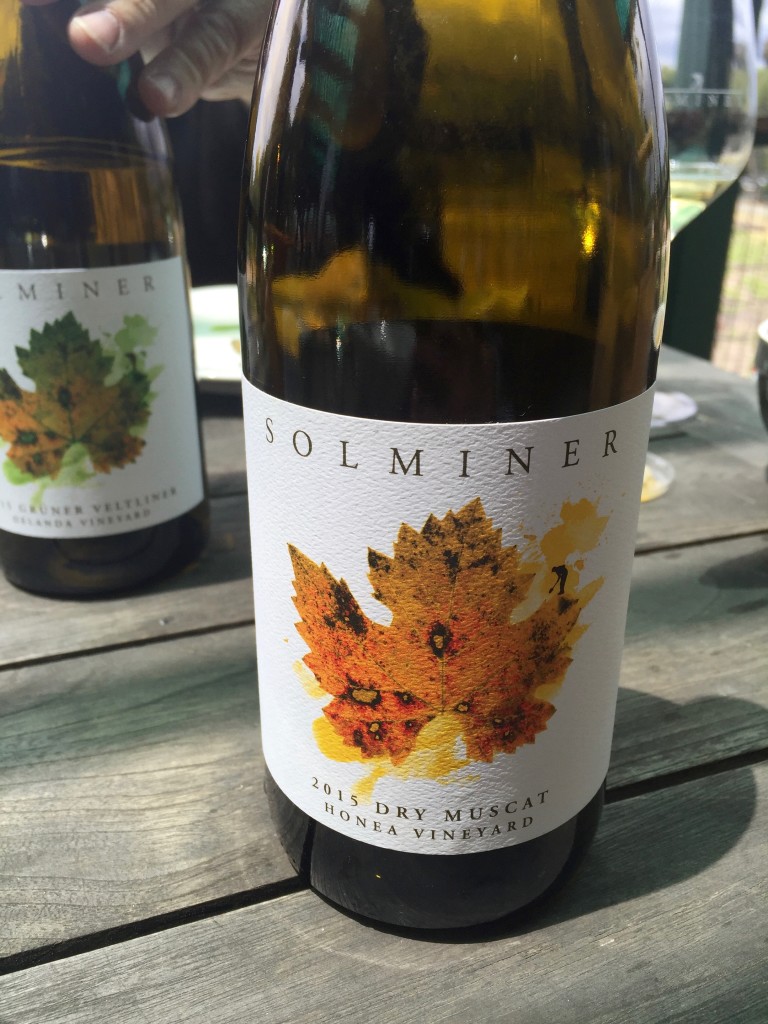 Their vineyard, named deLanda (a combination of their first and last names), still has the old Syrah vines, but they've since grafted a portion of it to Gruner, Blaufränkisch, and 5 rows of Muscat. As those vines mature, they've been sourcing grapes from neighboring vineyards for wines like their 2015 Solminer Honea Vineyard Muscat ($28), a dry wine with aromas of honeysuckle and tropical fruits and clean notes of grapefruit on the finish. It's a light, lovely wine that would start any summer meal off right.
Solminer really shines with the 2015 Solminer Gruner Veltliner ($30), now on its fourth vintage and exclusively from their deLanda Vineyard. This balanced and versatile wine has delicate aromas and bright acidity that is both refreshing and food-friendly. And don't miss the 2014 Solminer Blaufränkisch ($38), also from deLanda, with its notes of black cherry and plum with supple tannins. It's just a really intriguing wine, and certainly not something you see everyday…
They also produce a dry Riesling, a Syrah/Blaufränkisch blend, and a lovely Syrah rosé named after their son, Linus. Production is around 900 cases annually, and the intent is to stay small so the deLaskis can oversee every aspect of production. It seems to be working… the wines are restrained and low in alcohol — a lovely complement to any meal or season. I can't wait to see what else is in store for Solminer. Cheers!