Just across the street from Three Rivers is Reininger Winery. It's a cute place on the outside with a bright, clean and open tasting room. We were immediately greeted by a very bubbly tasting room associate (Izzy) who gave us a bit of the history about the winery and wines. Basically it's a story about an outdoorsy guy (Chuck Reininger) who meets a girl (Tracy), marries that girl, and moves to her hometown of Walla Walla. After dabbling in some home wine making, Chuck quickly caught the "wine bug" (it's a real thing that I know all too well) and soon focused his attention on owning a winery of his own. In 1997, Chuck and Tracy opened up Reininger Winery. That is a true account of making your dreams come true, people. It wasn't located in the same facility it's at now, but they moved into this space in 2003 after renovating two pre-existing potato sheds. Remember, Walla Walla's pretty close to Idaho and those Idaho potatoes!
We tasted quite a few wines, including some not on the tasting list, like the 2011 Helix by Reininger Chardonnay and the 2011 Reserve Chardonnay. Both were made from grapes from the Columbia Valley AVA, with the Helix being unoaked (aged in 100% stainless steel) and the Reserve having been aged in oak barrels. They were actually both nice wines (remember, I'm a big critic of Chard so this means something to me). The Helix had nice pear, honeysuckle, and apple blossom aromas with flavors of pear and a hint of orange. Very crisp and summery. The Reserve smelled like maple oatmeal (seriously) and applesauce and had flavors of apples with a smooth, not overly creamy mouth feel.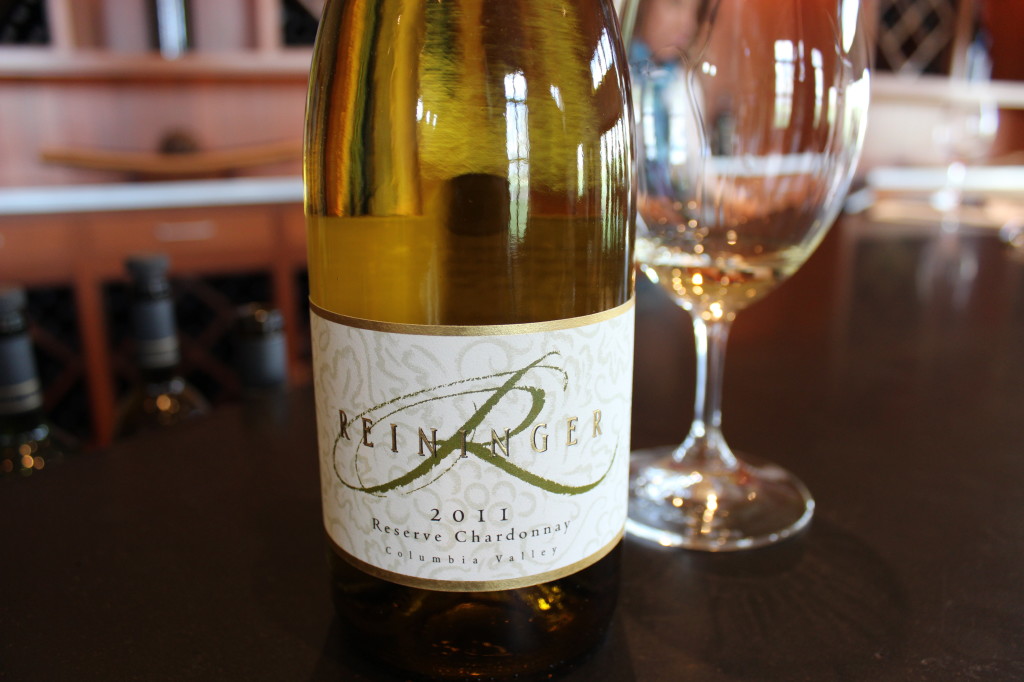 Next, we tried some reds that were all across the board… a Merlot, a Malbec, a Syrah, two Carmenère wines, and a Cabernet. Some I thought were okay and some really really nice. The 2008 Reininger Malbec ($53) had a lot of mocha, coffee grounds, and pepper aromas, with boysenberry flavors and a soft finish. I think I was expecting to really enjoy this but unfortunately it didn't wow me… mostly because the alcohol (14.4%) was a bit too palpable. It's got a nice finish, though, which makes me want to try this wine again.
The 2009 Reininger Syrah ($44) had the most interesting aromas of the day… when I say interesting I really mean it: like a BLT with a side of orange chewable vitamins interesting. That's the beauty of wines – you just never know what you or someone else will smell! Those aromas transferred pretty well into the flavors, as I got smokey sausage and orange peel. The two wines I was most excited about were the two Carmenères. I first tried the 2008 Reininger Carmenère ($48) and then the 2009 Reininger Carmenère ($?). Both were really nice wines. The 2008 had vanilla, raisin and blueberry aromas, with a spicy (think cayenne pepper) yet refined finish. The 2009 was much earthier, softer and smoother, but didn't quite have the same complexity. I went back and forth between the two, but decided that the 2008 was my favorite of the day. For the record, you really can't go wrong.
Definitely check this place out if you're with people that don't all have the same taste… with all the different varietals and flavors, you're sure to find something you like! Want to read more about my trip to Walla Walla? Click here.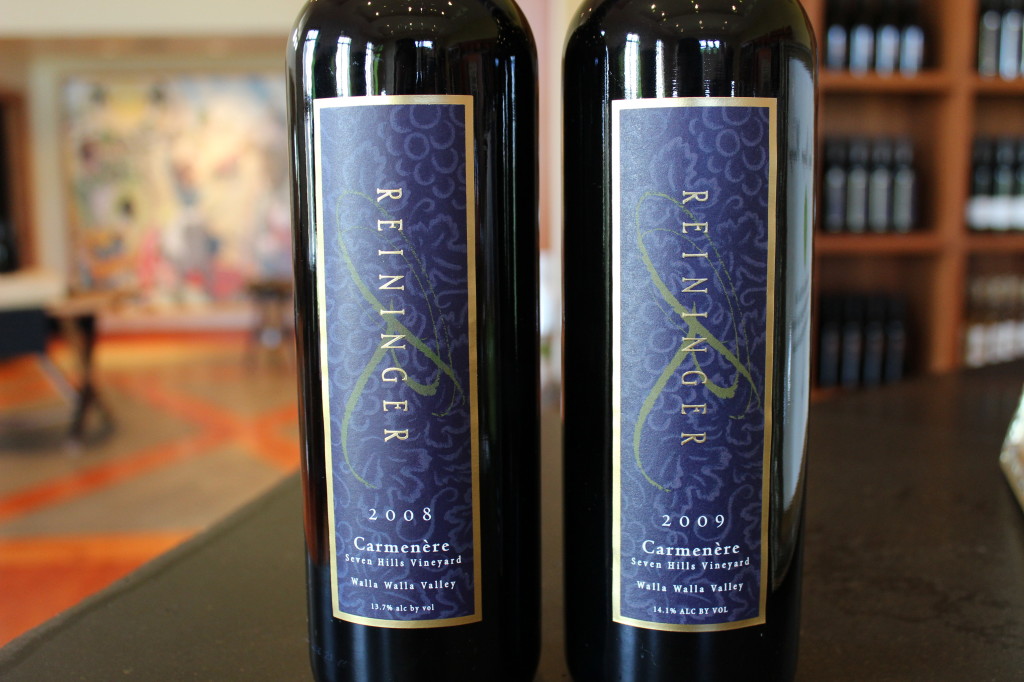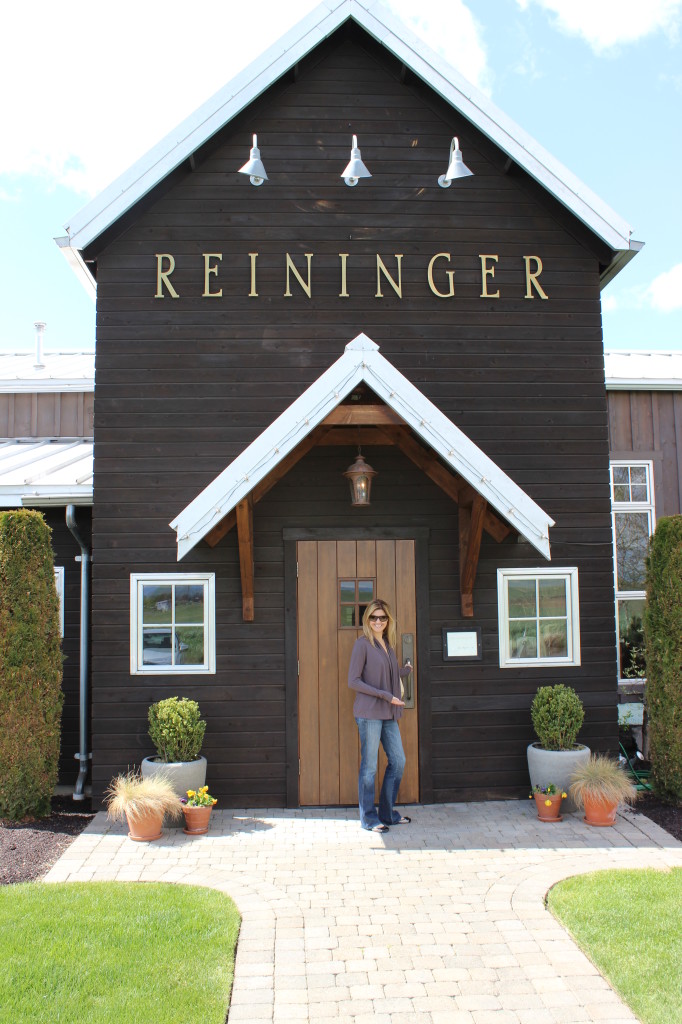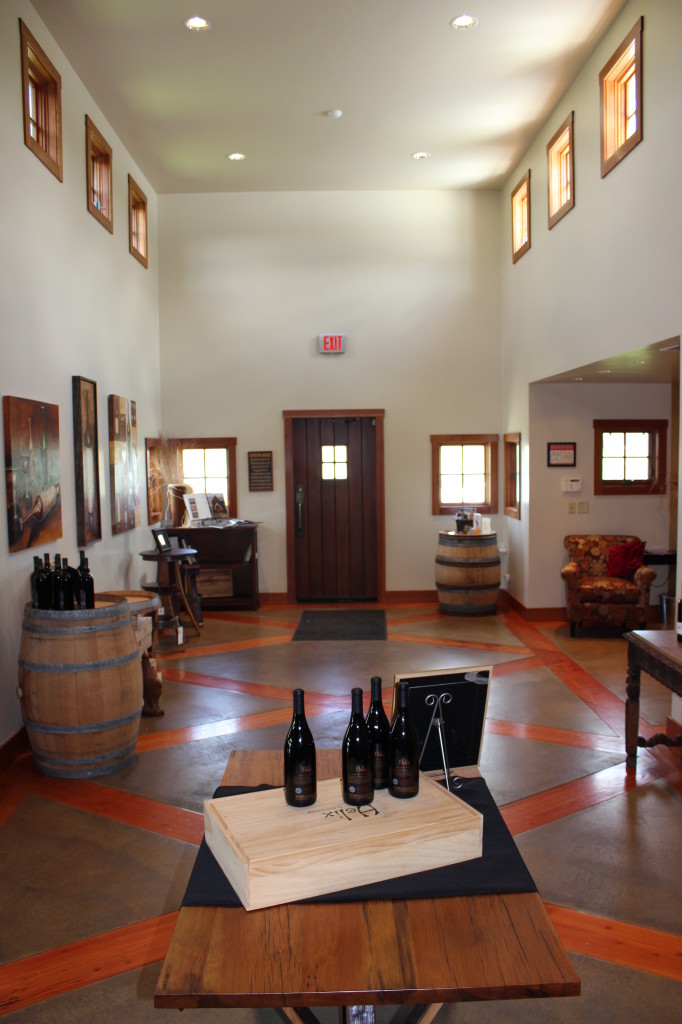 **Tasting Room Notes**
Open 10-5pm.
Tasting Fee: $5
Phone: 509.522.1994
Location: 5858 Old Highway 12 – Walla Walla, WA
Tips: Ask to try a side by side tasting of the Chardonnay wines if you're not familiar with the differences between stainless steel and oak barrels.