Indian Springs Resort and Spa may be one of the oldest continuously operating resorts in California, but don't expect it to feel old and dingy. The Bohemian resort, located on the main drag near downtown Calistoga, is charming and casual with a retro vibe. Although I had passed by Indian Springs on numerous occasions over the years, I was excited to experience the resort firsthand during my last trip to Calistoga. It was just as relaxing as I expected!
Indian Springs Resort and Spa is located on 17 acres in Calistoga, conveniently located steps from downtown and close to tons of great wineries. The overall vibe at Indian Springs is casual and quiet, making it an easy place to relax and unwind after a day of wine tasting or exploring.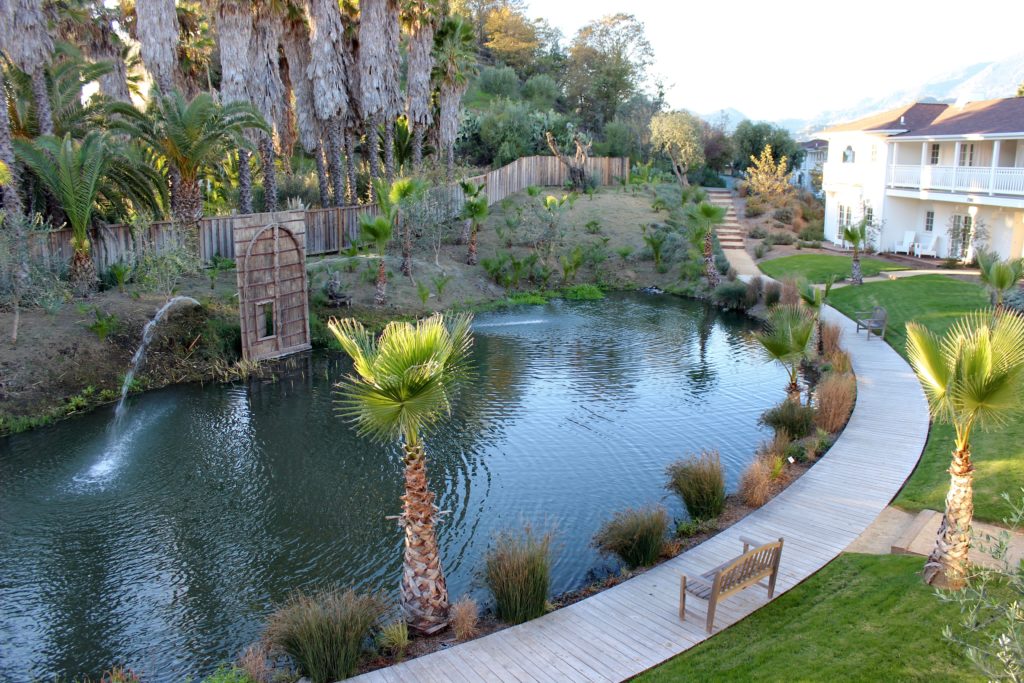 THE ROOMS
There are several room options available at the resort, including cottages, bungalows and the new Geyser View Rooms overlooking a pond. I stayed in one of the king Geyser View rooms with a private balcony and fireplace. The room was super comfortable, and the bathroom was spacious with a huge walk-in shower. 
LEISURELY ACTIVITIES
Calistoga in general is pretty laid-back, and Indian Springs keeps with that vibe with an assortment of leisurely activities — key word being leisurely. It's the kind of place that encourages grabbing a bottle of wine and strolling around, playing a game or chilling on a hammock. Among the activities, there's bocce ball, shuffleboard, croquet and even a giant checkerboard. There are also complimentary bikes available for cruising around town.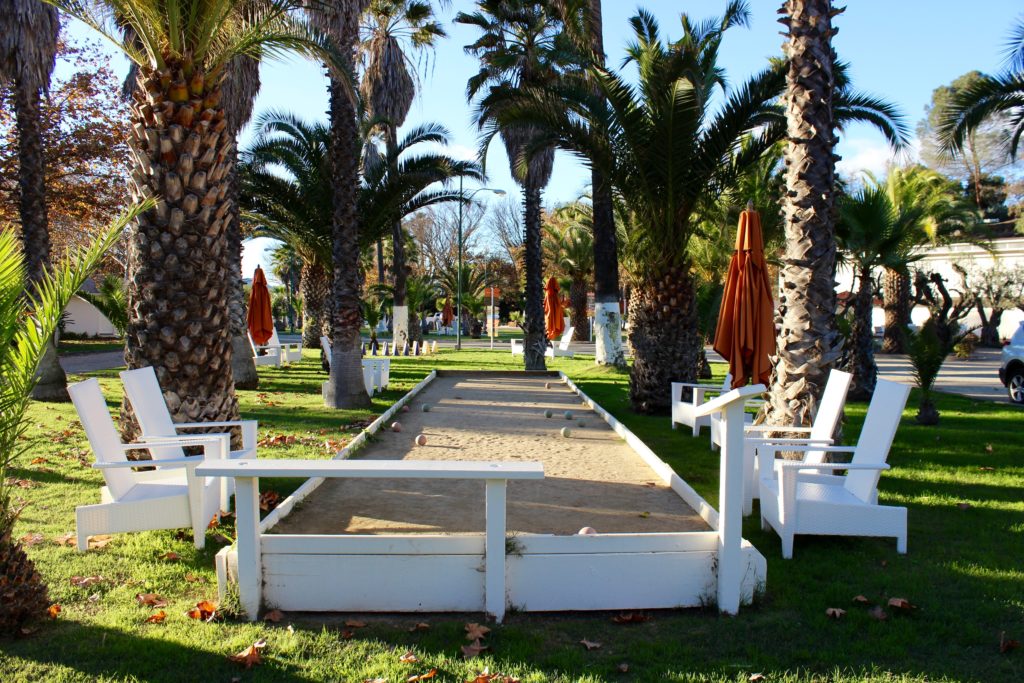 If sipping on wine while playing lawn games isn't your thing, there's a full-service spa onsite. The spa offers massages, facials and detoxifying mud baths. I didn't have time to try out a mud bath, but you can pretty much imagine what it entails: soaking in a tub filled with volcanic mud!
At night, head to one of the fire pits or relax by a fire in your room. Indian Springs is all about taking it easy.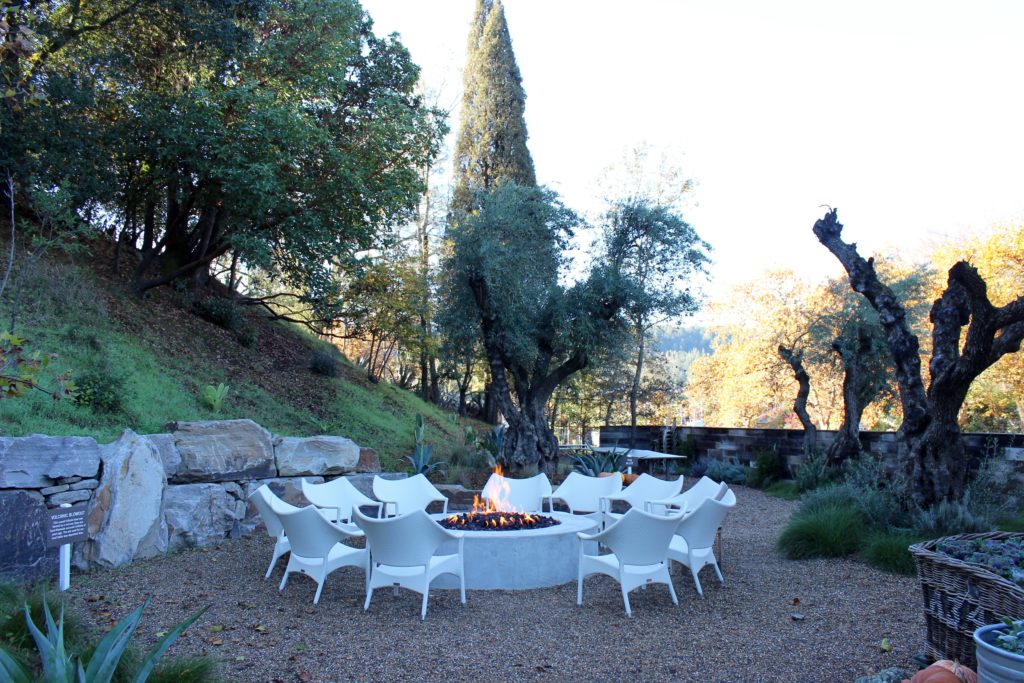 THE MINERAL POOLS
One of the main draws of the area, and one of the best parts about staying at Indian Springs Resort, is the large mineral hot spring pool. Fed by on-site geysers, the water is famed for its restorative healing powers, drawing guests here for over a century. Built in 1910, the pool has a relaxed, retro vibe that takes you back in time. It's one of the largest pools in California and should not be missed!
In recent years, the resort added a smaller adults-only pool, offering a quieter space to chill sans children. Maybe it was the time of year I was there, but the main pool was actually pretty quiet. Once you get into that water, all you want to do is close your eyes and float. It's super relaxing.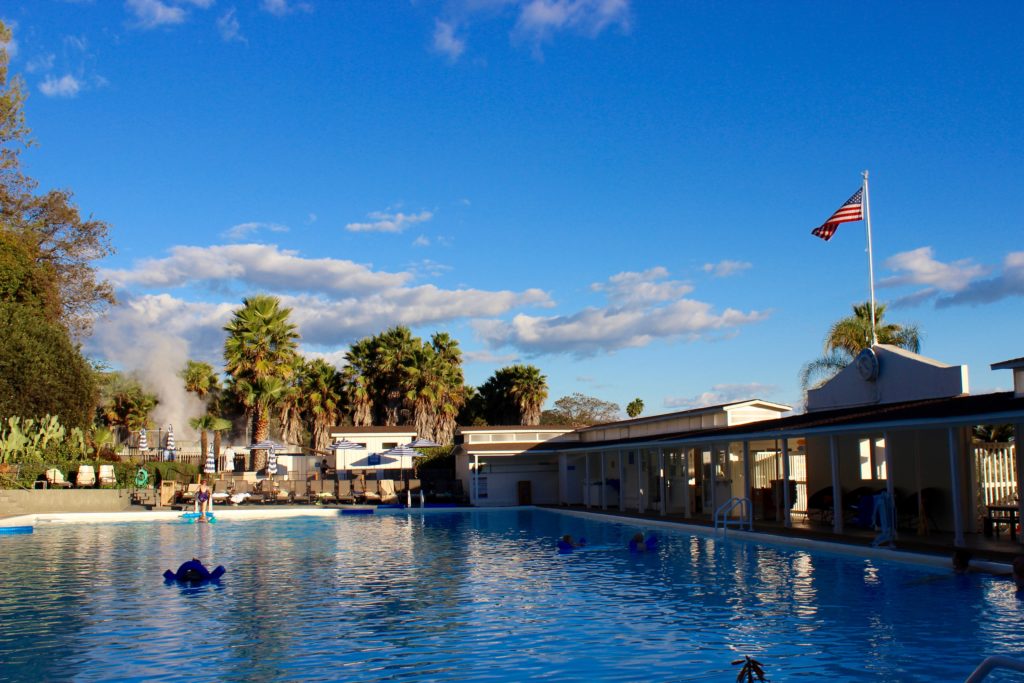 Both pools are kept between 92-102 degrees, which is great for any time of year but especially nice on a cold November day. And, since the pools stay open until midnight, there's no reason not to grab your robe and head to the pool after dinner. Floating under the stars? Sign me up.
SAM'S SOCIAL CLUB
Although there's no room service or pool-side bar, Indian Springs is home to one of the most happening restaurants in the area, Sam's Social Club. Named after the resort's original founder and California's first millionaire, Samuel Brannan, Sam's Social Club offers breakfast, lunch, happy hour and dinner in a fun, hip setting.
Before our full day of wine tasting, my friend and I went early to fuel up on breakfast. We had delicious scrambled eggs with truffled mushrooms, but the highlight was something very nontraditional… Candy Cap Churros served with fresh whipped cream and caramel. They were as sinful and amazing as they sound!
We enjoyed our breakfast so much that we had to go back for happy hour snacks and drinks. Judging by the tasty California comfort food and number of people coming and going, it's certainly one of the area's most popular restaurants.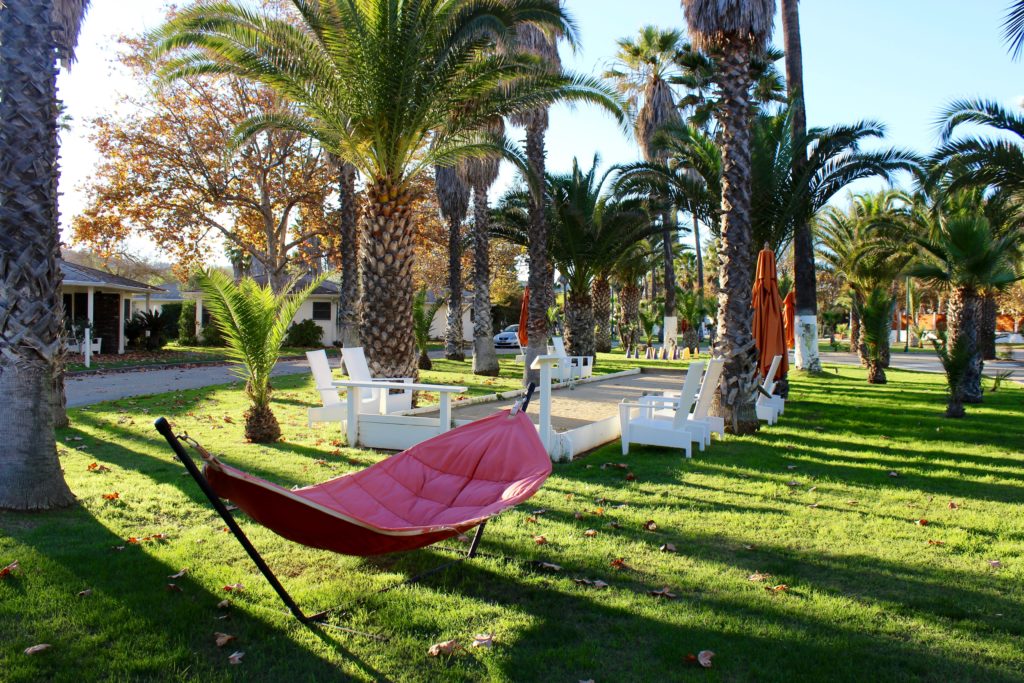 Overall, Indian Springs Resort and Spa is a great home-base when staying in Calistoga. Those looking for action and nightlife may be disappointed since it's super quiet, but let's be honest… Napa Valley isn't synonymous with partying. It's a simple place to unwind, enjoy a slower pace and take in the beauty of the area — preferably while floating in the mineral pool. Cheers! 
---
Special thanks to Indian Springs Resort & Spa for hosting me during my stay. As always, all opinions and photos in this post are mine.