Recently I had the opportunity to attend a wine dinner put on by George and Mary, owners of the wine shop The Dinner Party in Coeur d'Alene, Idaho, featuring wines from Walla Walla's Saviah Cellars. What a wonderfully festive night in a great old converted mansion turned Inn. My friend Sarah really had to twist my arm to go with her… Ha, not really – she pretty much just mentioned the words "wine" and "dinner" together and I was sold. I don't know if you've ever been to a wine dinner that features the owner/winemaker of a winery, but if you haven't, it's worth it! Especially if you're seated right next to said owner/winemaker!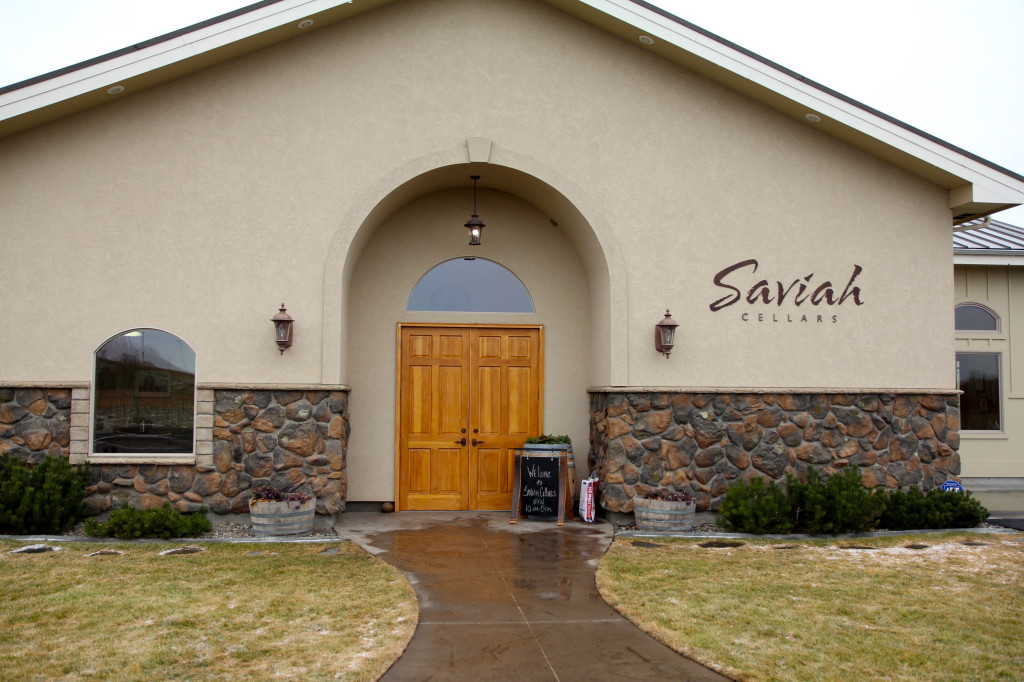 Saviah Cellars, located in Walla Walla (right next door to Sleight of Hand Cellars), is a go to stop when I'm in the area – the people are friendly and there's always some fun barrel tasting to be had. Richard Funk, the owner and head winemaker of Saviah, is a really down-to-earth person with an interesting start into the wine biz. Richard and his wife had passed through Walla Walla on their way to Oregon once, and then decided to move there permanently in 1991. Having been an archer then a brewmaster, clearly winemaking was the next step. :) After a career in environmental health, it was in 2000 when Rich and his wife started the winery, named after his great grandmother, Saviah. They started with 300 cases, first making a Cab/Merlot/Cab Franc blend (called Une Vallée) and also a Syrah. Now, they make 22,000 cases of wine, from a Chardonnay to a Pinot Noir to a Barbera and even a late harvest Riesling. Although he is a self-taught winemaker, Richard's background in chemistry and some help from high-profile mentors (like Charlie Hoppes from Fidelitas and Mike Januik of Novelty Hill and Januik) have proven successful, making Saviah Cellars a well-known winery in WA.
We first started with the 2012 Saviah "The Jack" White blend ($12), which is a blend of Semillon, Sauvignon Blanc and Marsanne. Marsanne, if you're unfamiliar, is a white grape originating in the Rhône region of France. It's a common blending grape in France, and is becoming more widely planted in the US. "The Jack" line of wines, named after Saviah's husband Jack, is a more affordable line of wines from Saviah. This particular one had pear and apple fruit on the nose, nice body, and refreshing acidity. It was paired with butternut squash and pumpkin bisque which was a great pairing. I need to find a recipe to make this soup, because it was to die for!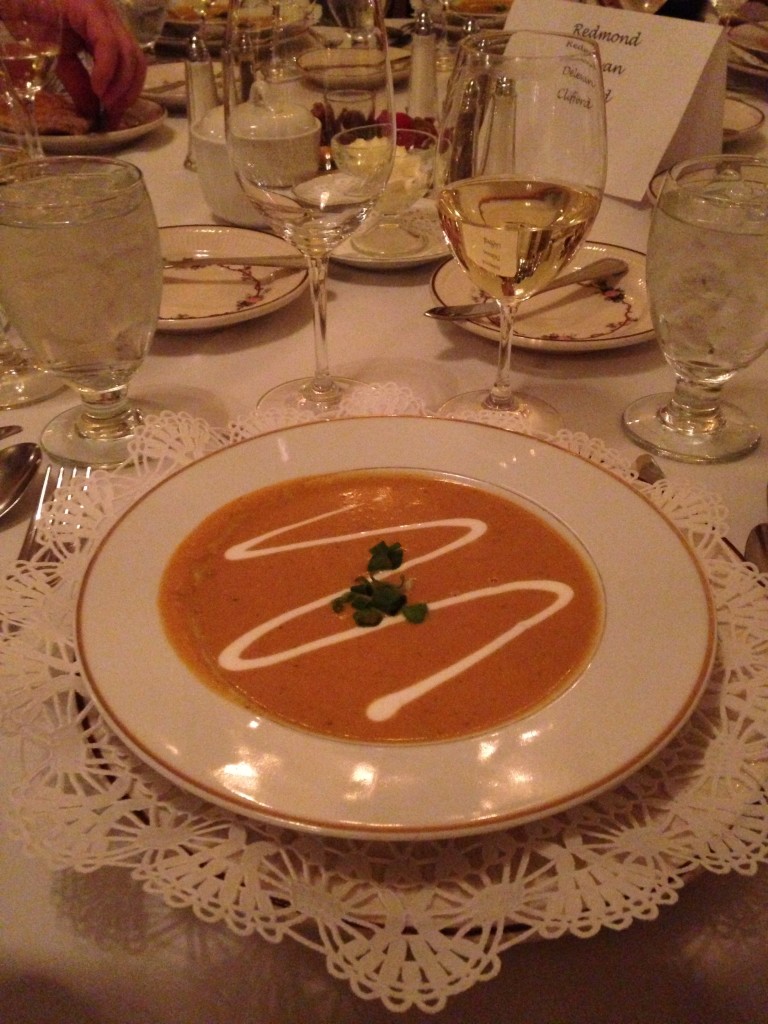 Next up, the 2012 Saviah "The Jack" Syrah ($15), made with 10% Mourvedre and 10% Grenache. The wine had a lot of spicy red fruit on the nose, followed by prominent bacon and maple syrup aromas. Hello, Sunday morning breakfast! The cherry and plum flavors of the wine were a good match for the cranberry and apple chicken roulade we had it with.
The main course, pork loin with caramelized onions and gorgonzola with mashed potatoes and creamy brussel sprouts with bacon, had a lot going on, clearly. What to pair with this? A wine with enough earthiness and fruit! The 2009 Saviah Malbec ($30), had lovely aromas of blueberry, cinnamon, white pepper and herbs. Think blueberry cobbler with a hint of dried herbs. This wine had great body and a hint of sweetness on the finish.
After the dessert course and the 2010 Une Vallée ($33), which had thyme and plum aromas and is an ode to the Right Bank of Bordeaux, we finished up with another wine – the 2010 Saviah Petit Verdot ($35). A rich, deep, and earthy wine with a long, velvety finish. Not a bad way to end a great meal.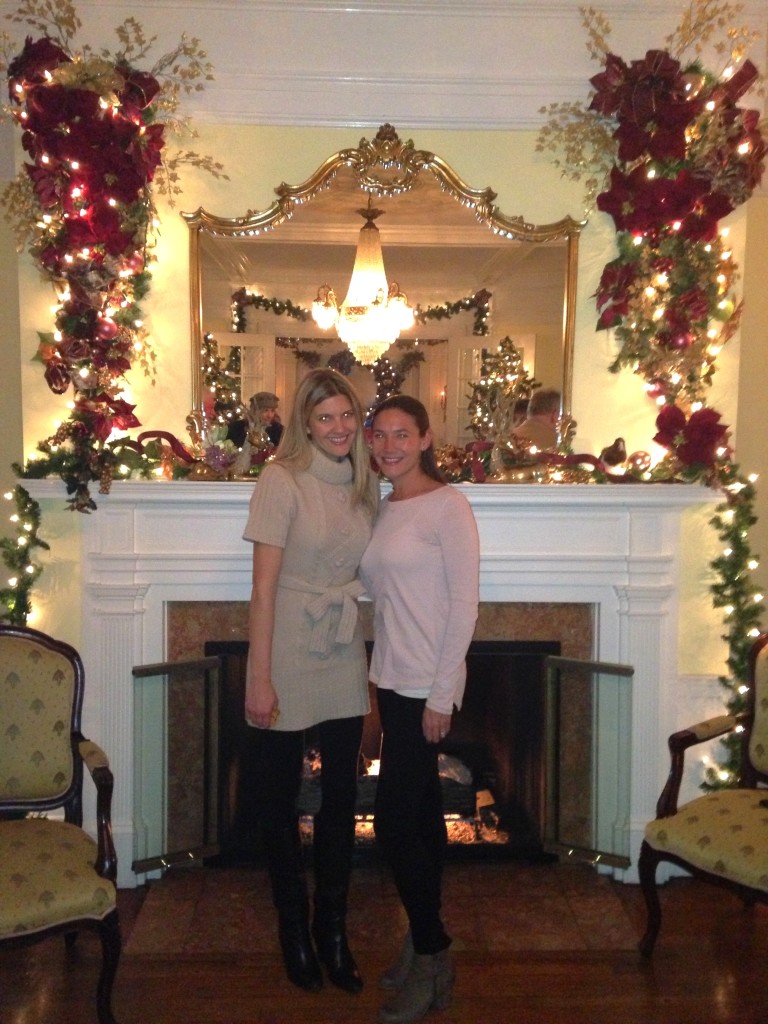 If you visit the winery, it's located just south of Walla Walla.
Open: Daily 10am-5pm
Tasting Fee: Free
Phone: 509.520.5166
Location: 1979 JB George – Walla Walla, WA
The Dinner Party is a great little wine and table settings store in Coeur d'Alene, Idaho. There are several wine shops in CDA, but George and Mary are far more knowledgeable about wine than others, and they carry a great selection in different price ranges. I highly suggest attending their wine dinners that they put on every few months… good times.