When it comes to Moscato, I admit it's not usually the first thing I reach for. However, there's certainly a time and a place for a good Moscato d'Asti, the floral and fruity effervescent wine originating from Northern Italy's Piedmont region. If made well, Moscato d'Asti can be a festive and fun wine that you should not be ashamed to drink. It's a perfect summer refresher, and just so happens to be an excellent wine pairing with all the beautiful peaches that are in season… and I have just the pairing: Moscato d'Asti and Grilled Summer Peaches with Mascarpone Cream! Sounds delish, right?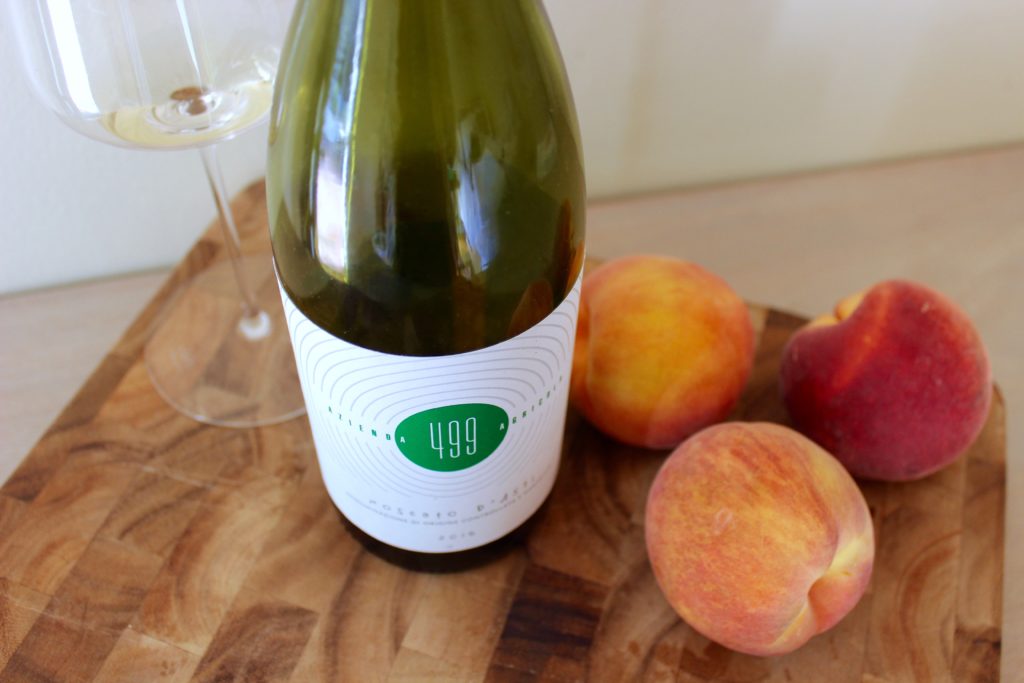 Made from the Muscat Bianco grape, Moscato d'Asti (not to be confused with the sweet Asti Spumante wine) is a lightweight, semi-sparkling or frizzante wine known to be pretty low in alcohol (5-6% is typical). While Moscato grows everywhere, Moscato d'Asti comes from Italy. The good ones are lightly effervescent with a touch of sweetness, have plenty of acidity and are brimming with delicious stone fruit flavors. Think apricots and peaches, citrus and orange blossoms. Sounds summery, right?
While you could easily drink this slightly sweet wine with brunch or as an aperitif, it's often enjoyed as a dessert wine (and pairs great with dessert!). It's ideal with desserts containing fresh fruit, berries or baked fruit. It's also a match for shortbread, biscotti and pound cake. I recently paired a delicious Moscato d'Asti with grilled peaches and mascarpone cream and it was a perfect summer pairing!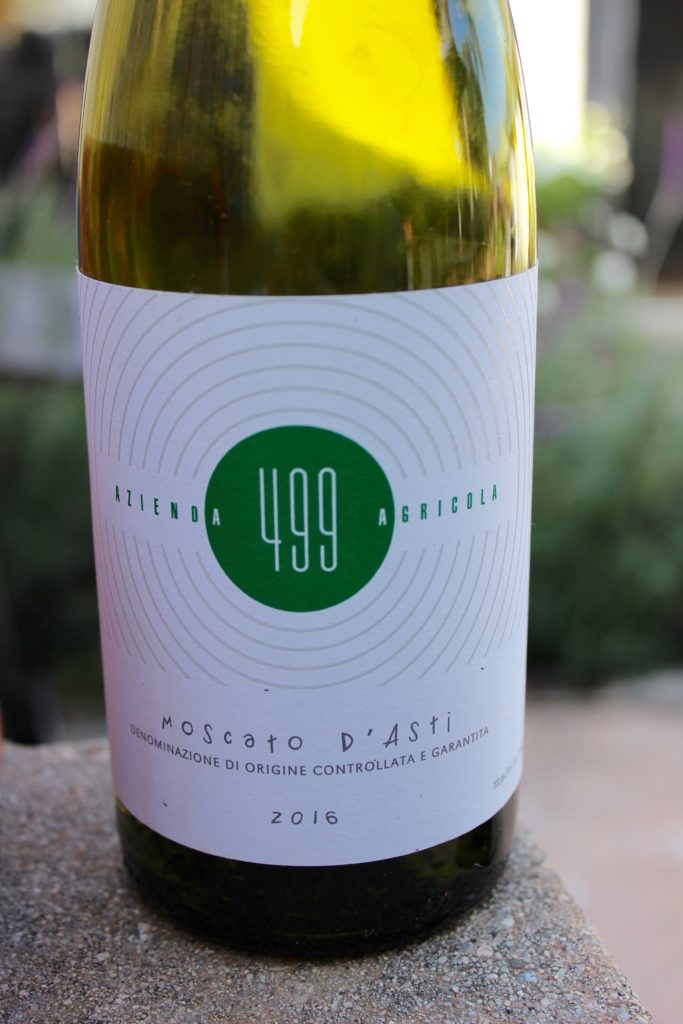 The Azienda Agricola 499 ($20) is a very elegant yet energetic Moscato d'Asti that you will love with this dessert. Made by Mario Andrion (the winemaker for the famous Barolo estate, Castello di Verduno) and his friend, Gabriele Saffirio, the grapes come from one of the only organically farmed vineyards in the region. The vineyards are steep with sandy limestone soil, resulting in a "dangerously addictive, energetic Moscato d'Asti," to steal the words from my friends at The Source Imports. Try it paired with my easy recipe for grilled summer peaches and cream... It'll definitely impress at your next summer dinner party.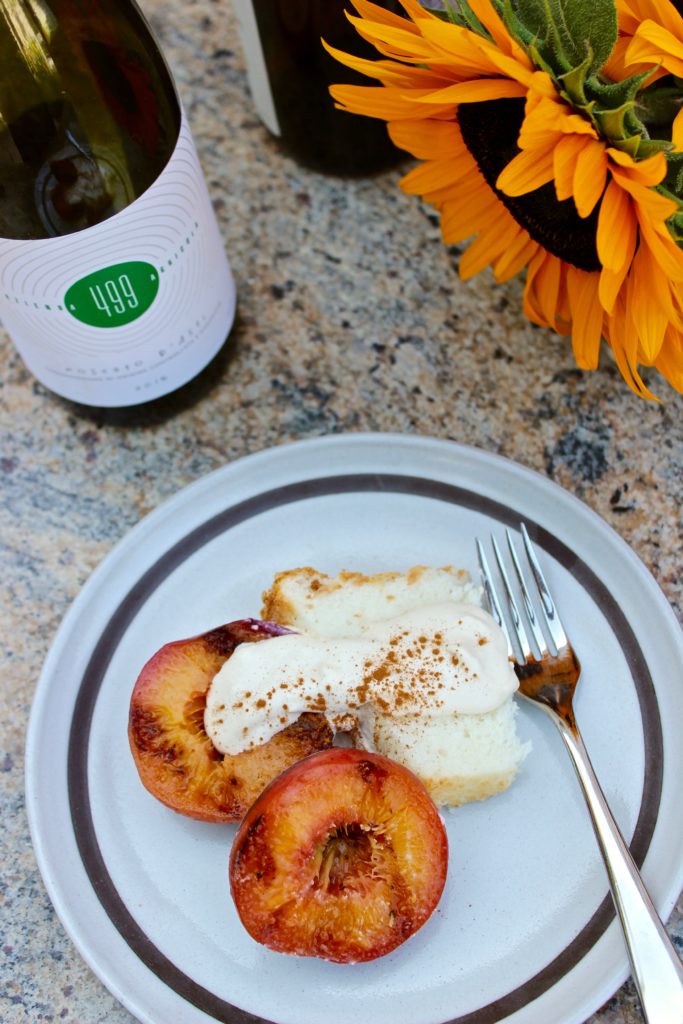 GRILLED PEACHES WITH CINNAMON MASCARPONE WHIPPED CREAM
6 Peaches, cut in half
2 TB Butter (melted)
2 TB honey
1 container Mascarpone cheese
½ Cup Heavy Whipping Cream
2 TB Sugar
Cinnamon
Vanilla Extract
Angel Food Cake
Prepare the peaches:
Warm a grill over medium heat

Whisk together melted butter and honey in a small bowl

Brush honey butter mixture over the cut side of each peach half

Grill peaches, cut side down, for 5-10 minutes, until starting to caramelize and show grill marks
Make the whipped cream/mascarpone mixture:
Whisk together heavy cream and sugar until stiff peaks form

Add softened mascarpone cheese to whipped cream mixture and spoon in a dash of vanilla and cinnamon. Mix well and set aside until ready to serve.
Serve the warm or room-temp peaches with a slice of angel food cake, and top with a generous scoop or two of mascarpone cream. Sprinkle with cinnamon and enjoy!