Sunshine, water, bbqs, picnics, and fun… summer is indeed here! You know what that means… it's officially rosé season. Although I tend to think you can drink rosé any time of year, there's no denying that it's way more enjoyable when the weather's nice. So, to kick off the summer… ahem, rosé season, here's a wine that I'm digging these days and think you will too: Liquid Farm Mourvèdre Rosé ($24).
Liquid Farm was started in 2009 by husband and wife team, Nikki and Jeff Nelson. When thinking about starting their own label, they wanted to make wine in their home state of CA, but stick to the Old World style they preferred (think cooler climate, low alcohol and terroir-driven). Since they knew they wanted to focus on Chardonnay (their favorite varietal), they looked to Santa Barbara County for its unique location and minerally-soil to start Liquid Farm. The name 'Liquid Farm' pays homage to all that goes into the creation of wine — both above and below the ground. Essentially, it's liquid from farming!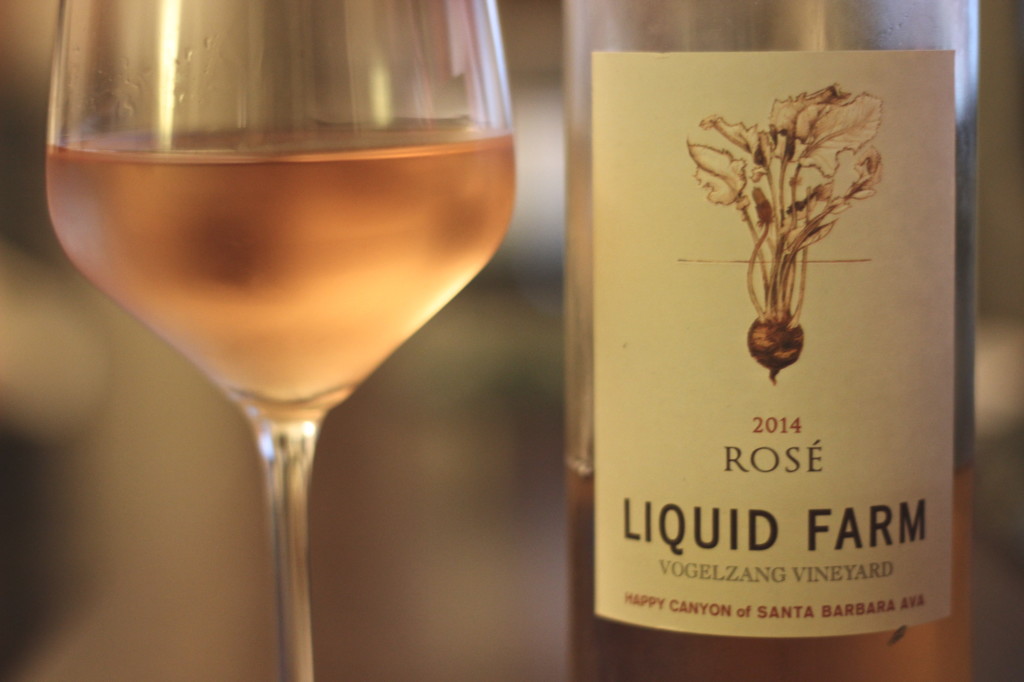 Although they produce several different Chardonnays, there is only one other wine in their line-up: a Mourvèdre-based rosé made from grapes of the Happy Canyon AVA. The 2014 is a dry rosé with strawberry, white pepper and roses on the nose, followed by fresh notes of raspberry on the palate. It's subtle yet expressive, with great minerality and texture.
I really don't need to elaborate too much on this — it's easy drinking, light in body and overall just a really pretty rosé for any occasion. It's even got its own hashtag (#pinkcrack) so you know it's got to be good. Cheers!