Don't get me wrong, I love refined, lower alcohol, Old World wines – they're classy, interesting, rich with history and go great with food. However, sometimes you just want a bold, in-your-face Napa Valley Cabernet that's as powerful and big as a linebacker.  That being said, on those days when subtlety just won't cut it, there are a few Napa wines on constant rotation in my house…  like those from Jessup Cellars. I've been in their wine club for over 5 years not only because they produce decently priced (for Napa, at least) tasty wines, but also because they are consistently good from vintage to vintage (they make more than just Napa Cabs, too).
Maybe you've never heard of Jessup? They have a tasting room located in the cute town of Yountville in Napa Valley, just a stones throw from some of the best restaurants in the Country… I'm sure you've heard of a little place called The French Laundry?! BUCKET LIST for sure. There's also Ad Hoc and Bouchon and Bottega and… I could go on and on!  Trust me when I say there are some stellar restaurants here.  Anyways, Jessup Cellars is a small production winery making bold yet balanced Cabernets, Merlots, Zinfandels, Petite Syrahs, and a nice Cab Franc. They even produce a Chardonnay as well as port-style wines if you're in to the sweeter stuff. Although some of the red wines tend to be on the more fruit-forward side, they have a nice balance of dark fruit and earthy characteristics, complemented by prominent yet soft oak overtones from 100% French oak barrels. The wines are great and, to be honest, I haven't met one person who hasn't enjoyed their wines – I've actually had several friends sign up for the wine club after visiting!
The tasting room is located on Washington St. in Yountville – just a 15 minute drive North from downtown Napa on Hwy 29. You're not going to find luscious landscaping and a vineyard view like a lot of the wineries nearby, but the tasting room is cute and charming. The wine tasting is also a bit more relaxed than some places, so plan to stay for an hour. Staff sit with you to talk about the wines (which is nice whether you know a lot or very little about wine) providing a more personalized tasting… and the cheese and chocolate pairing just enhances the experience! Gotta love the food pairings – it's icing on the cake.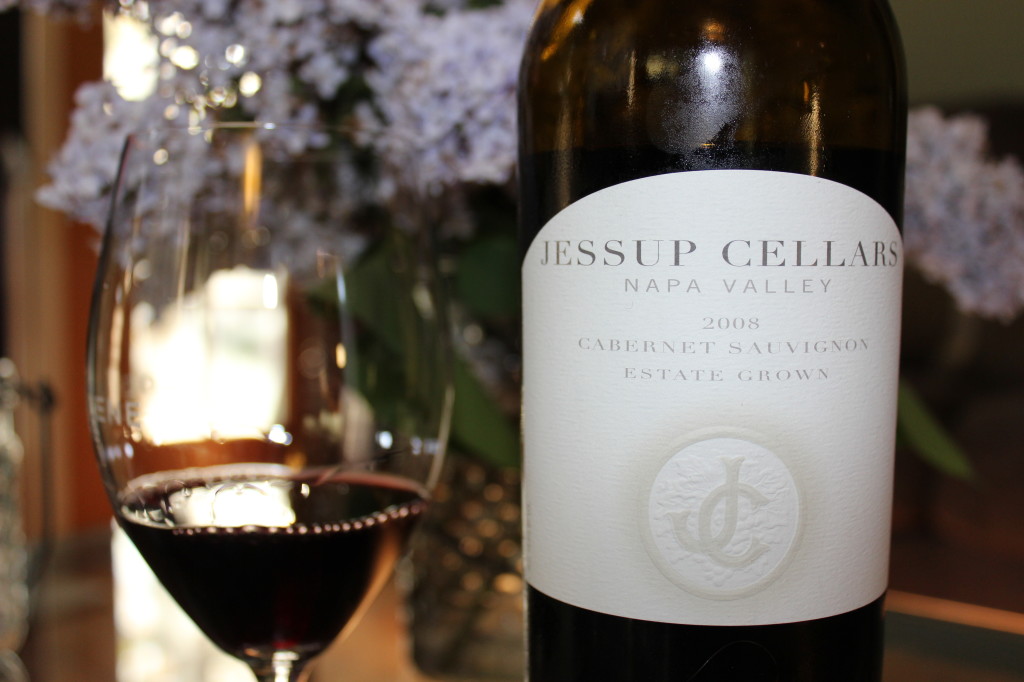 Recently I tasted three Cabernets from Jessup that were all quite nice. The 2008 Napa Valley Cabernet ($55) was rich and brambly. It had fresh blackberries, cedar, hay, pepper, cinnamon and clove on the nose, with similar flavors of blackberries, pepper, and raisins. I loved the sweet spice aromas I got, followed by the rich, firm tannins on the palate. It was definitely screaming for some sort of braised meat dish. The 2009 Napa Valley Cabernet Winemaker Series Lot 1 ($55) had aromas of cherry, red licorice, pepper, leather and tobacco with strong secondary aromas of vanilla shortbread (from the oak barrel). It was earthy with dark berry flavors, cigar, and a hint of mocha. Big but not so overpowering that you couldn't have it with food… Lastly, the 2009 Napa Valley Cabernet Lot 3 ($55) had ripe plum, blueberry, vanilla and clove aromas with a touch of heat from the alcohol. With flavors of red fruits and vanilla, it was a much softer wine than the others and I liked this wine a lot, but the short aftertaste was leaving me wanting more.  So, naturally, I drank more. ;) All in all I think these wines could use a bit more time in the cellar (if I had a cellar), but luckily for me I have a few more bottles I'll keep on hand for future drinking…
If you're in Napa Valley, definitely stop into Jessup. The wines are great, the tasting experience is lovely, and it's a place you'll want to come back to… I had you at cheese & chocolate, didn't I?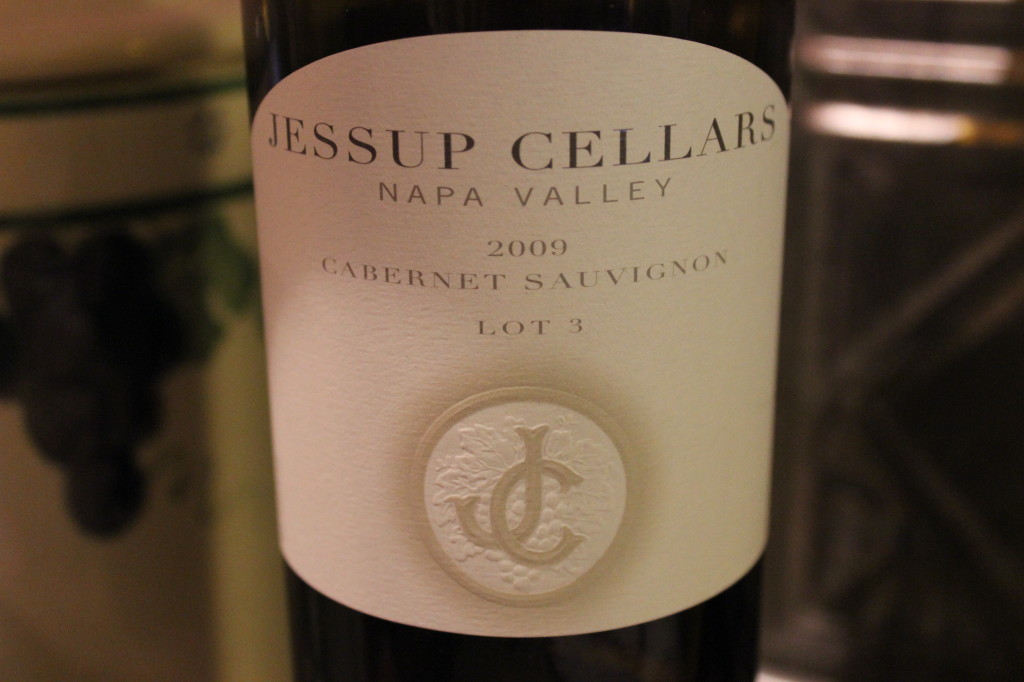 **Tasting Room Notes**
Open 10-6pm daily.
Tasting Fee: $20, but is waived with purchase of a bottle
Phone: 707.944.8523
Location: 6740 Washington Street – Yountville – Napa Valley, CA
Tips: It helps to call ahead to make a reservation, but you can certainly just stop in. They're also a dog friendly winery!