Even if you're new to my blog, it's probably pretty obvious that I am a fan of wine and cheese… I have been known to occasionally make a meal out of wine and a cheese plate (don't judge), so it was only fitting that my bridesmaids threw me a wine & cheese tasting themed bridal shower. 11am lemonade and quiche? Nothing wrong with that, but a happy hour wine tasting party is definitely my style… they know me well!
In fact, my shower in San Francisco was so cute and perfect that I have to share the details with you here, in hopes that you use these tips to throw your own Wine & Cheese Tasting party!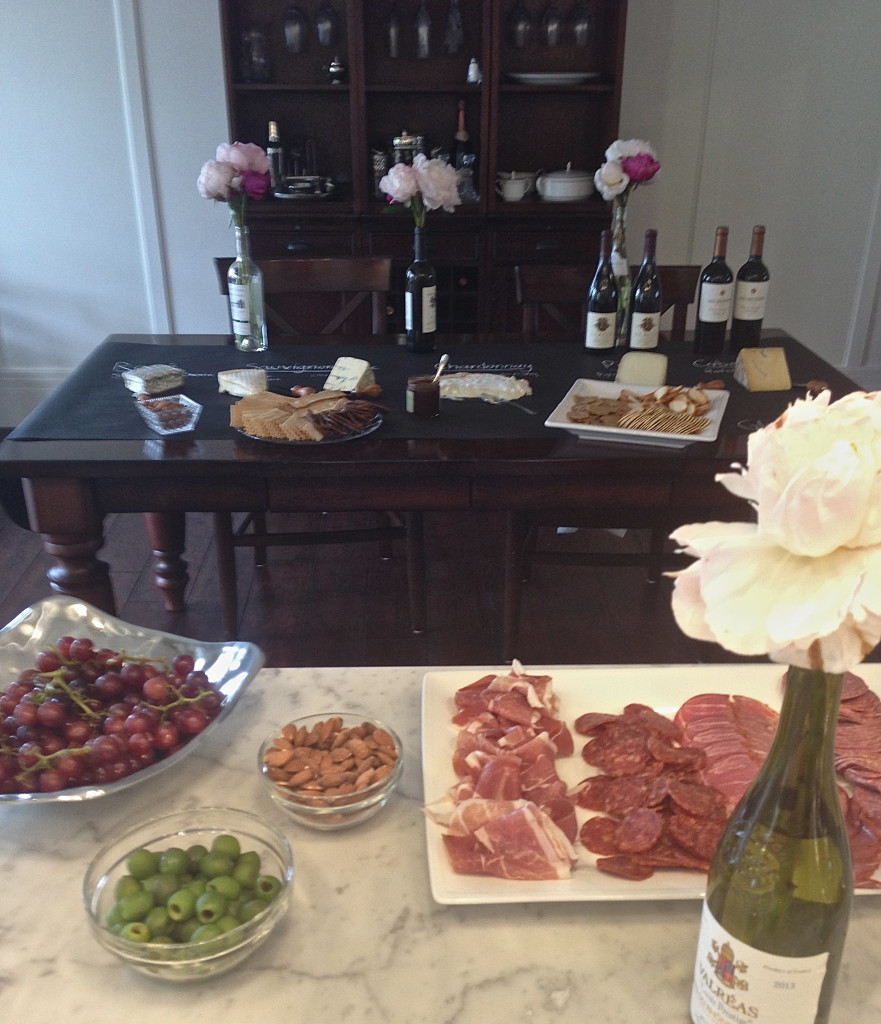 Tips for throwing a perfect Wine & Cheese Tasting party:
1. Serve a variety of wines to taste. We tasted a Rosé, Sauvignon Blanc, Chardonnay, Pinot Noir and Cabernet. Everyone could sample them all then go back for more of their favorites, since there was something for every taste.
2. Pair each wine with at least one cheese. From aged cheddar to brie, there was plenty of cheese for everyone. The key was doing a little bit of research ahead of time to figure out which cheeses worked with the wines, then jotting down the pairings for everyone to use as a guide. My personal favorites were the Sofia Goat Cheese, a silky marbled goat cheese that was paired with the rosé, and the Hidden Falls Shepherd's Way, an earthy sheep's and cow's milk cheese that was so creamy it required a spoon! A given to pair with the equally creamy Chardonnay.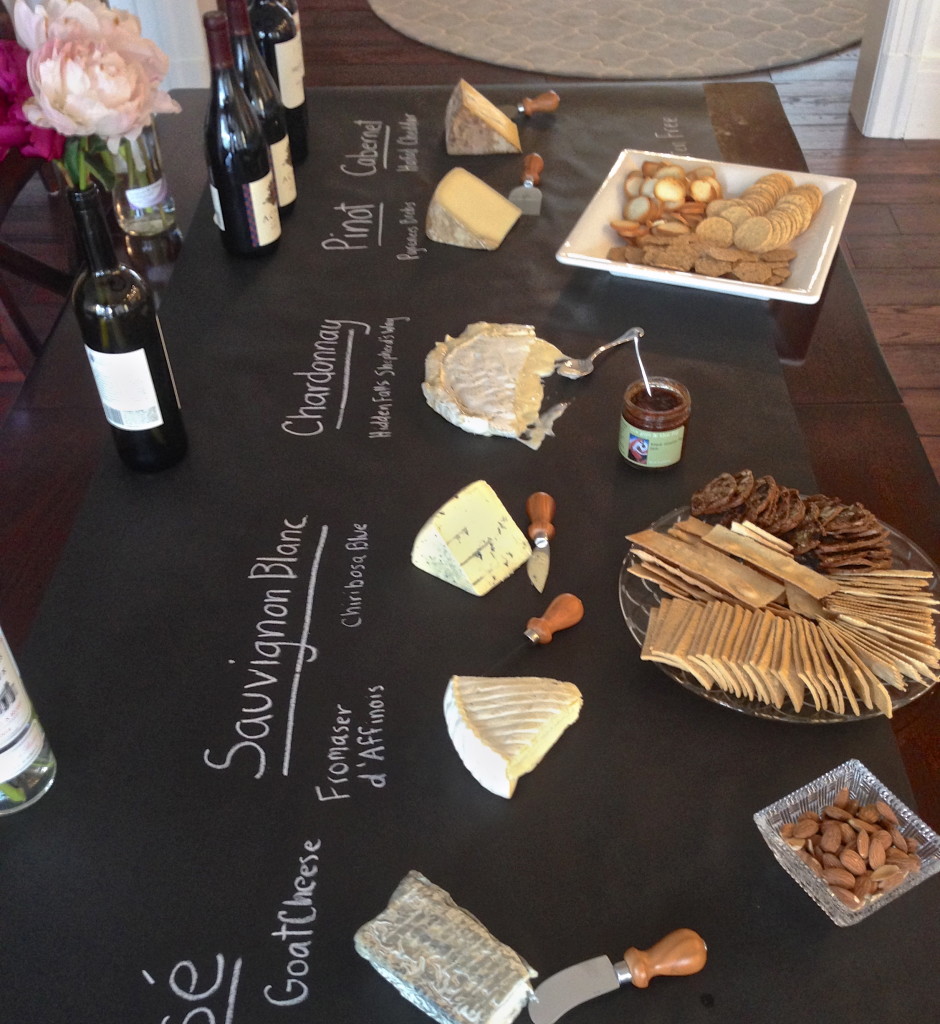 3. Play up the theme. The ladies found chalkboard contact paper to use as a cheese board/table cloth which they used to designate the pairings and play up the theme. Empty wine bottles were used as vases for the flowers!
4. Personalize it with little details. The girls had festive napkins made up, as well as personalized wine tags to keep track of your glass. Even if you're not throwing a shower, adding those little details really make it memorable.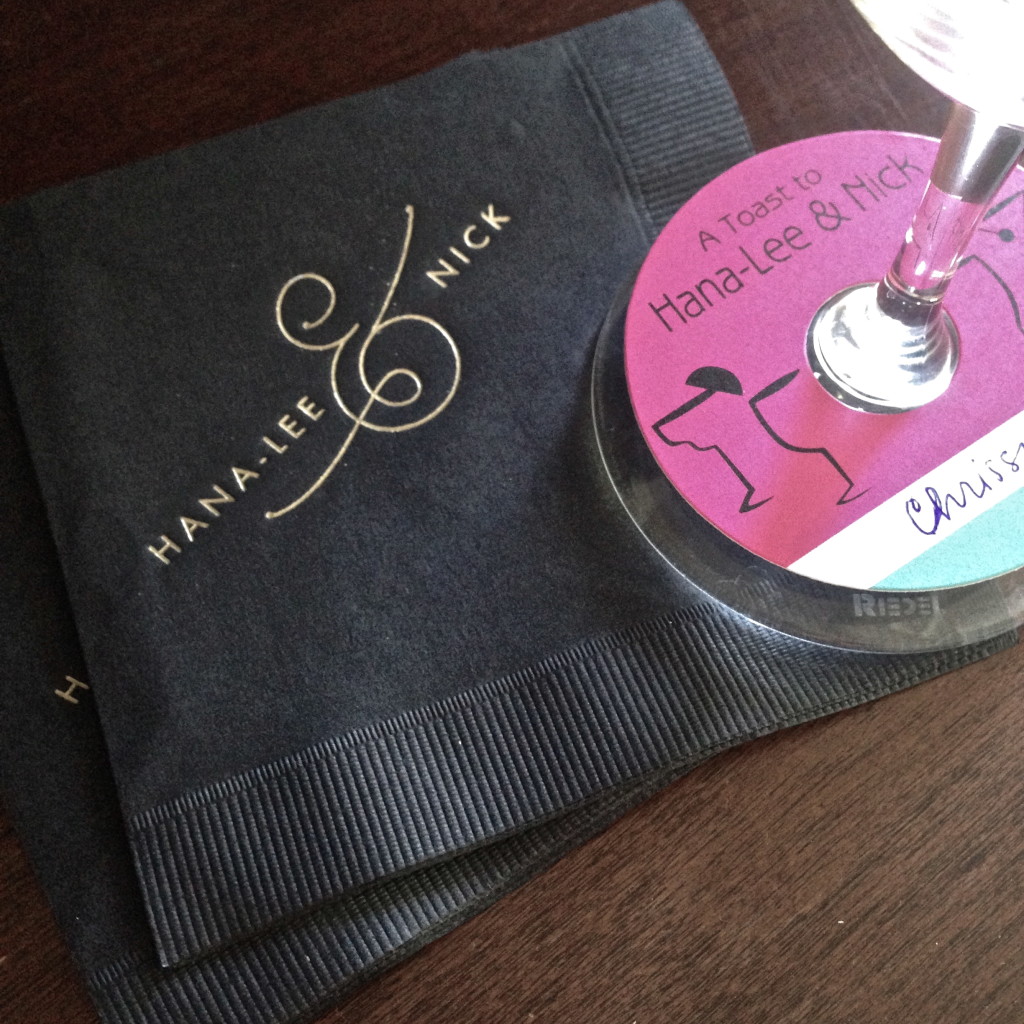 5. Don't forget dessert! One of my absolute favorite treats are french macarons. The colorful additions were easy to eat with with glass in hand, too.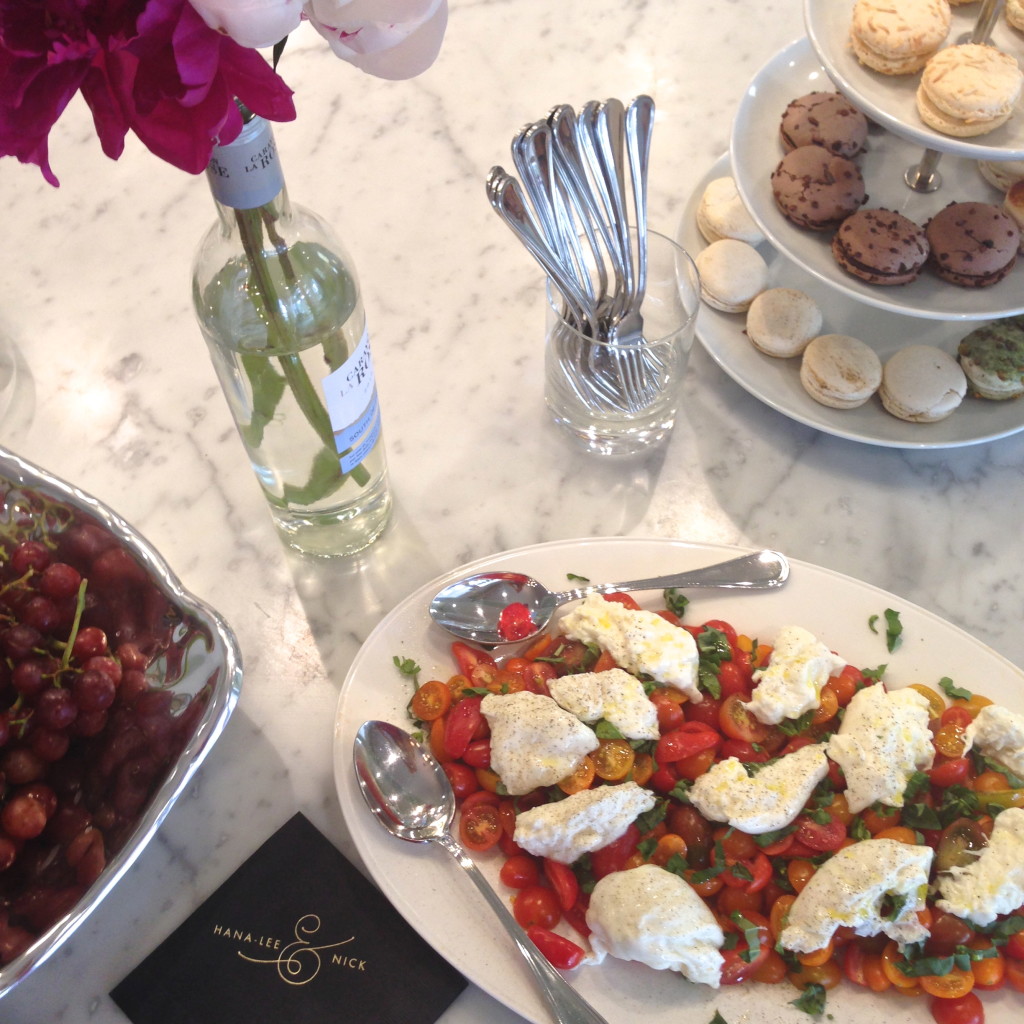 Cheers to wine, cheese and wonderful friends. I'd definitely suggest throwing your own wine & cheese tasting party for a shower, book club, or when you just want an excuse to have friends over!