It's the most wonderful time of the year, indeed! As much as I love the holidays, this time of year can be kind of stressful with all that we try to pack in between Thanksgiving and Christmas. Not going to lie, I'm a little in denial that Christmas is just over a week away – where did the time go?! Admittedly, I'm way behind on my Xmas gift shopping this year… oy! If you're in the same boat and are looking for some last minute ideas other than the standard bottle of wine, check out some of my favorite gift ideas for every wine and food lover on your list!
2014 GIFT GUIDE FOR WINE AND FOOD LOVERS:
Fun coasters. I'm digging these monogrammed slate coasters ($16) from West Elm…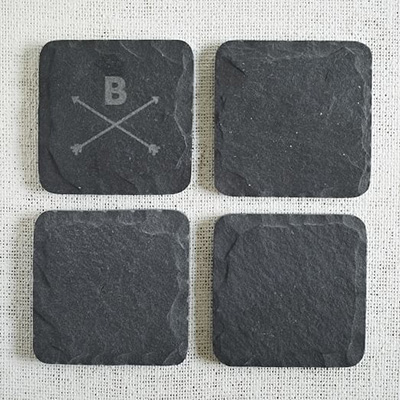 …and these burlap coasters ($15) from Nordstrom.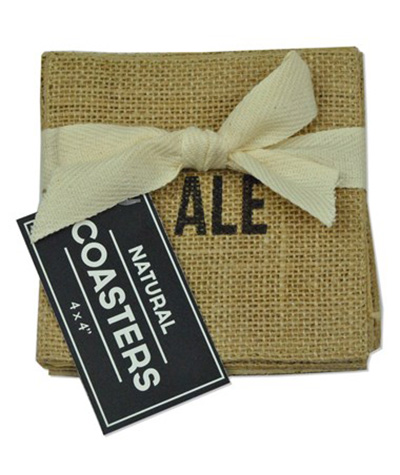 Festive Wine and Cocktail Glasses. I'm loving these stemless wine glasses ($16) with a hint of glamour from Anthropologie…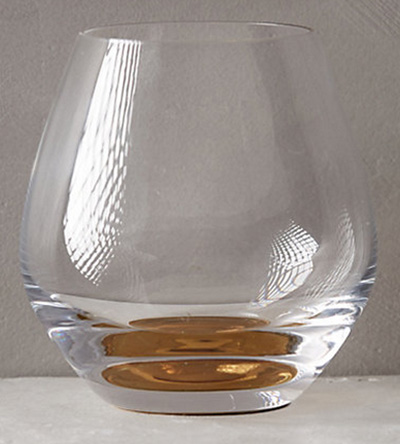 …and these festive cocktail glasses ($34), also from Anthro.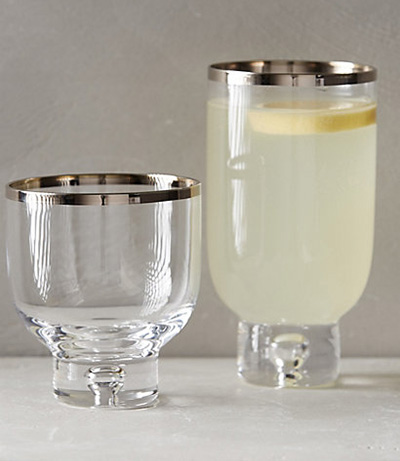 Wine & Cheese Accompaniments. If you're putting together a nice gift basket with some wine and cheese, why not add some good jam? We Love Jam makes the best apricot jam ever ($10).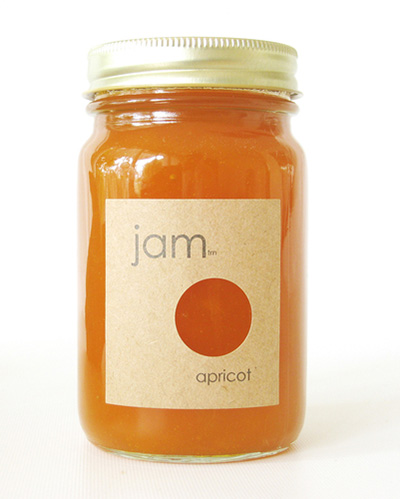 This Acacia wood cheese platter ($25) from West Elm is rustic yet chic. What a fun thing to include with a wine and cheese gift.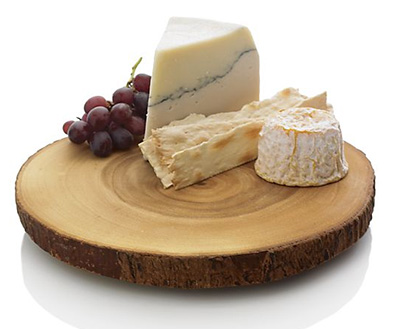 Drink accessories, like this wine gift bag ($7) from Nordstrom, can dress up any bottle of wine…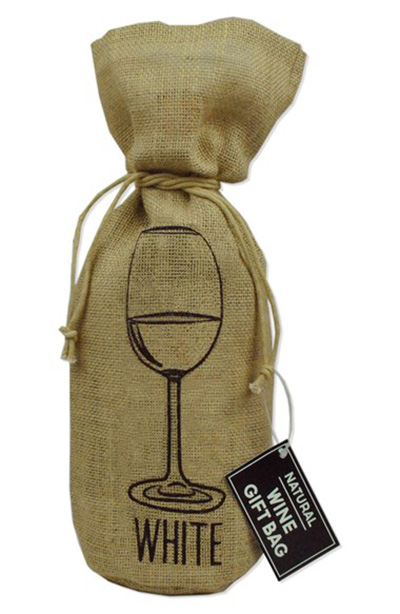 …and for the beer lovers, I'm obsessed with this gilded pretzel beer bottle opener ($10) from Anthropologie.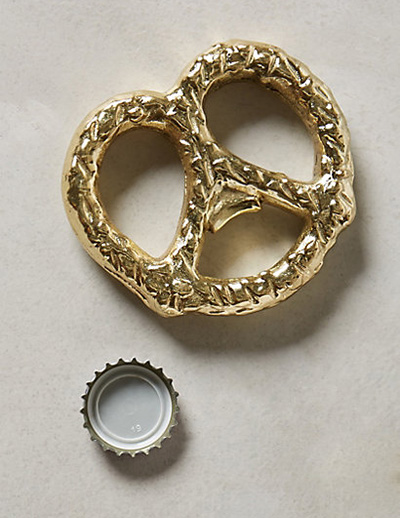 Every wine drinker should have a corkcicle ($18) (this one found on Uncommon Goods) to keep white wine cold in the summer – it's perfect for people who love to entertain!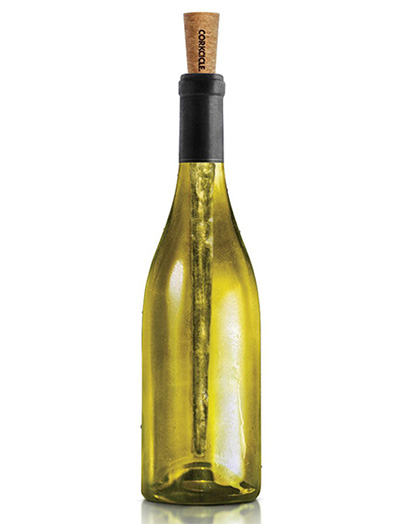 Another great accessory is a fun wine stopper, like these alphabet versions from Pottery Barn (on sale for $5!).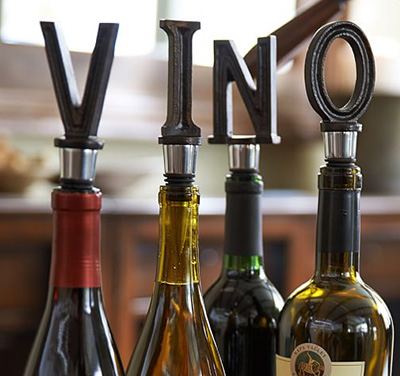 Wine Candles. These yummy smelling recycled wine bottle soy candles ($20) from Paddywax make great gifts. They look cool, too!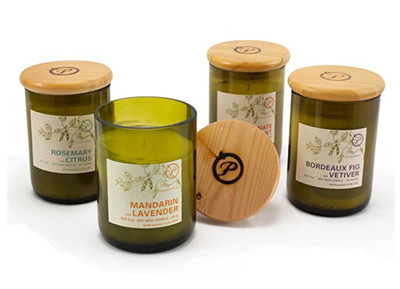 Wine and booze decanters. I'm always a fan of these customized booze bottles ($19-39) from West Elm, but any nice decanter can make a great gift.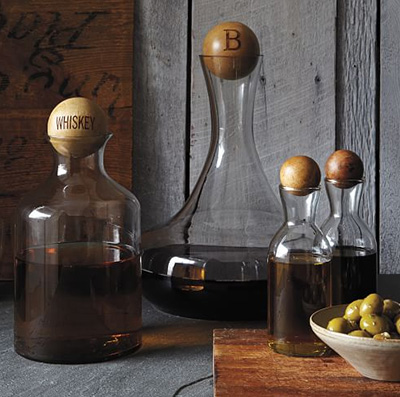 Wine Storage Racks. For those looking to display their wine bottles in a different way, I like this modern wine rack ($79) from Crate & Barrel…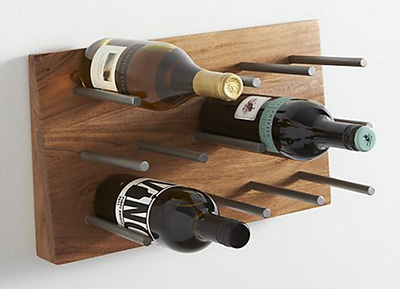 …and this rustic wine rack ($99) from West Elm.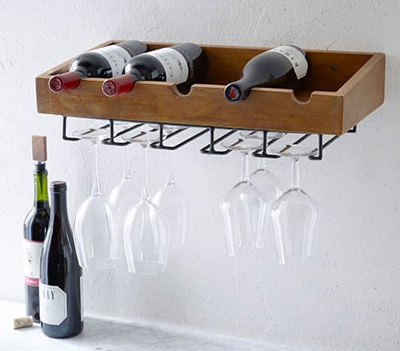 Wine Carriers. Picnic lovers will love this cute wine & cheese picnic basket ($51) found on Wayfair…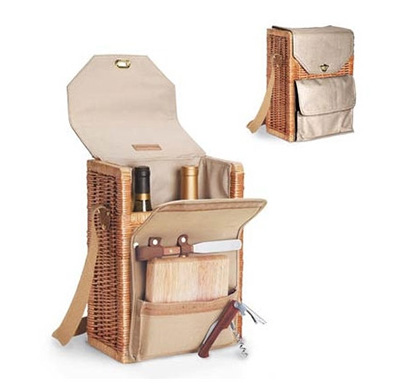 …or this wine suitcase ($300) from VinGarde Valise for the serious wine lovers. That's one way to transport your wine from point A to point B!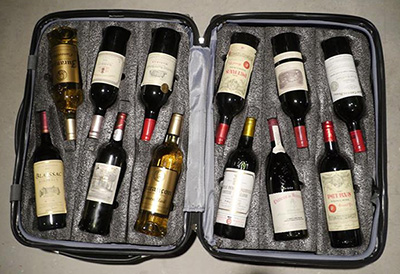 Cheers to a wonderful holiday season!
You might also like my tips for surviving the holidays (via Instagram) and sparkling wines under $20 for the holidays!