One of the benefits of living in Southern California is having access to farmers' market produce all year long, but I especially love when the spring bounty arrives. While perusing yesterday's farmers' market, I was immediately inspired to make a spring green frittata, because who doesn't love breakfast for dinner every now and again? Plus, I had the perfect frittata wine pairing in mind: the 2014 Cultivar Napa Valley Sauvignon Blanc.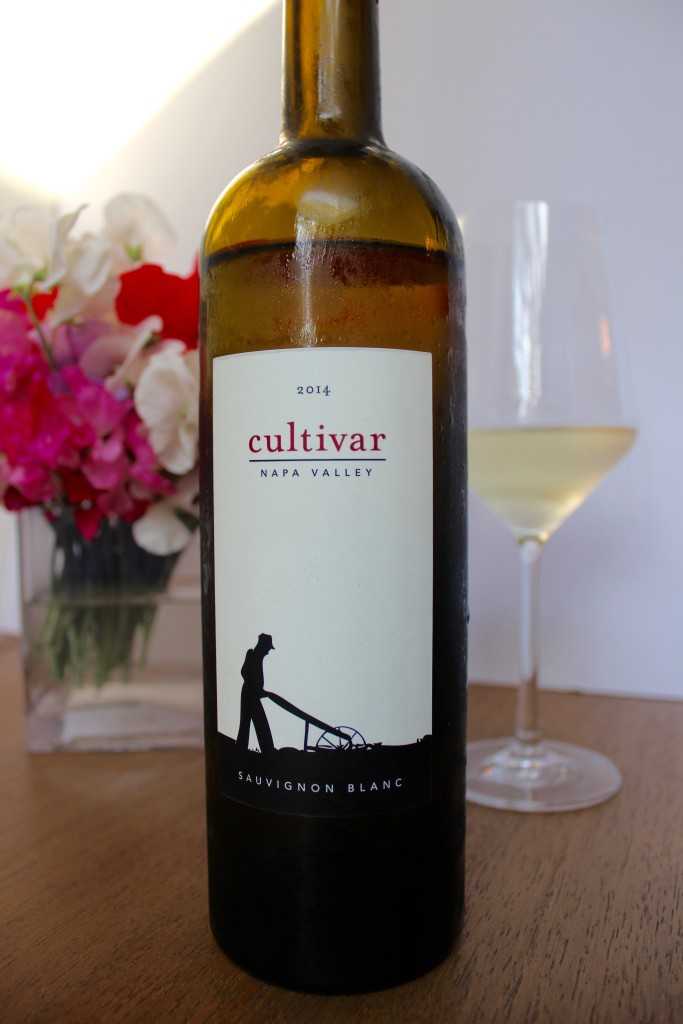 In general, Sauvignon Blanc (especially from the New World) is a great wine for spring, since it goes well with vegetables that can often be hard to pair with wine, like asparagus, zucchini and artichokes (in season right now). It also happens to be a good match for herbs like basil, cilantro and dill. You know what else goes with spring veggies? Goat cheese. Sauvignon Blanc is also a natural choice for tart cheeses like goat cheese, because its high acidity can cut through the creamy tartness of the cheese without losing its flavor.
That being said, the light-to-medium body of Sauvignon Blanc combined with its high acid and trademark grassy/green characteristics perfectly complement the green notes of spring's veggies, making it an obvious choice for my spring green frittata wine pairing.
The 2014 Cultivar Sauvignon Blanc ($20) is made with 100% Sauvignon Blanc grapes sourced from appellations throughout the Napa Valley, and the resulting wine is both easy drinking and refreshing. White nectarines and jasmine dominate the nose, followed by hints of passion fruit and honeydew melon on the palate. Stainless steel fermentation mixed with a bit of lees contact while aging creates a crisp but not bracing wine that has a nice smooth finish…  a perfect frittata wine pairing selection!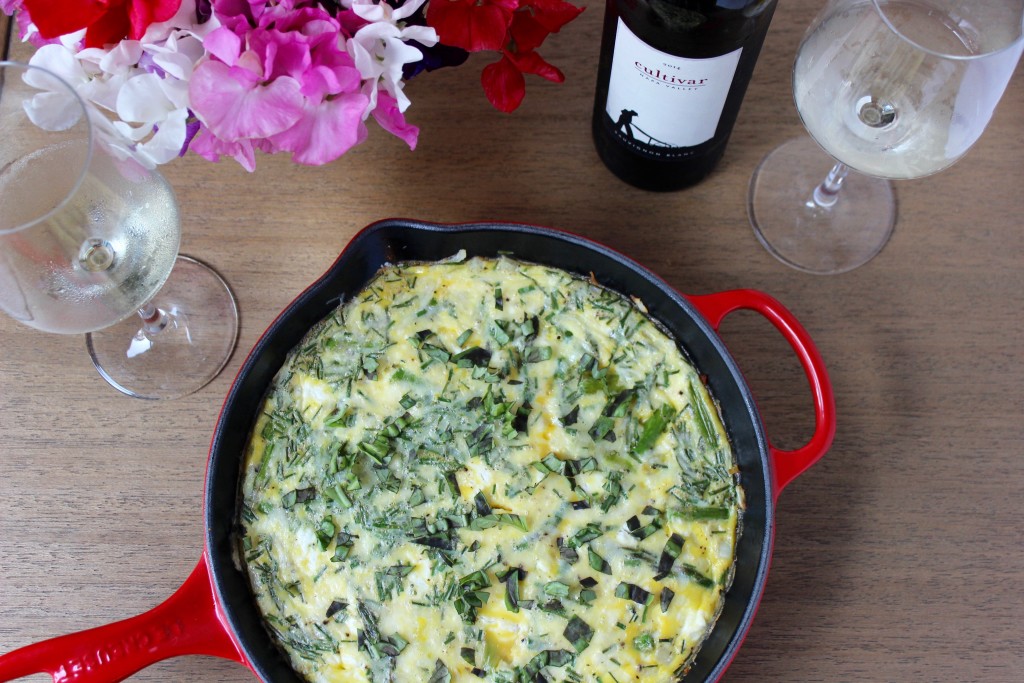 Spring Green Frittata Recipe:
1 1/2 tablespoons olive oil
1 onion, diced
1 bunch asparagus, cut into 1/2 inch pieces
8-10 eggs, beaten
1-2 Tablespoons chopped chives
2-4 ounces goat cheese, crumbled
1/4 cup grated white cheddar – optional
2 Tablespoons chopped basil
Preheat oven to 350 degrees.
Heat olive oil in cast iron skillet over medium heat. Add onion and cook until softened, 2-3 minutes. Add the asparagus and cook until crisp, 3-4 minutes. Remove from heat.
Meanwhile, whisk eggs in medium sized bowl. Add chives, salt and pepper to eggs and mix.
Add crumbled goat cheese to skillet, then cover with egg mixture. Cover with a thin layer of white cheddar and put skillet into oven.
Cook 15-20 minutes until set, then let sit for 2-3 minutes. Sprinkle with chopped basil and serve warm or at room temperature.
Interested in experiencing this frittata wine pairing for yourself? You can get 10% off any Cultivar wine order by using my special code "CultivarWineWanderandWine" when you place your order.
Learn more about my experience at Cultivar Wine here.
I'm required to disclose a sponsored partnership between Wander & Wine and Cultivar Wine in which I have been compensated in the form of a product or experience. As always, all opinions, photos and tasting notes presented in this post are my own. Note that I do not receive any sales commission on orders. Cheers!