Well before I was engaged or married, I wrote an article for a bridal blog with my tips for choosing wedding wine. Although my advice was fine, I underestimated the amount of work that goes into planning a wedding. Sure, it can be fun, but with all there is to think about (venue, money, guest list, seating charts, etc.), it's mostly just stressful and overwhelming.
Don't get me wrong, it's totally worth it, but there are definitely some things you should have fun with rather than stress over… like choosing the booze! So, now that I have gone through the process myself, here are my (revised) top tips for choosing your wedding wine!
Tip #1: Go for 1 White & 1 Red Wine (at least!)
It's important to serve at least one white and one red wine (in addition to a sparkling wine, which I think is a wedding must!). It's true, some of your guests will be on Team Chard and some will be on Team Sauv Blanc, but unless you can serve several (or, 8 in my case!), you might have to settle on one white and one red. Ideally you'll have 2 of each, though.
Tip #2: Consider the Weather and/or the Food 
It's a fact that people drink more whites at summer weddings and more reds at fall/winter weddings, so always consider the time of year and whether your event is indoors or out.
When it comes to the food, some popular wines, like overly oaked/buttery or super tannic wines might not actually be the best match for wedding fare. Try looking for lighter, more crisp whites that won't overpower the hors d'oeuvres, and will taste refreshing on a hot day (think Sauv Blanc). And for reds, Pinot Noir is notoriously food-friendly and is a safe bet whether the guests are eating chicken, beef, or mushroom ravioli. It's also a nice light option for warm nights.
If your menu consists of mostly red meat, look for a bolder wine that will stand up to the fat in the meat, like Cabernet or Syrah. Serving a taco bar? Maybe consider upping the beer tab, for one, but also choose low alcohol wines that will taste refreshing, since spicy tacos can exaggerate the alcohol.
Tip #3: Think About the Budget & Guest List
Ever been to a wedding where they ran out of booze? Yikes. It's usually safe to plan on one drink per guest per hour, but I say it's better to have too much than too little because, let's be honest, people tend to drink more at weddings.
When figuring out what to buy, consider your guest list. Do they usually drink wine? Do they just need liquid courage before hitting the dance floor? Mostly young or older? The answers will help you determine whether to save or splurge. Either way, it's better to buy a lot if your budget allows. We had quite a bit of wine leftover, but now we have a stash to pull from for holiday get togethers! Win win.
Tip #4: Decide Whether To Corkage or Not To Corkage
Sometimes, purchasing the wine yourself can save you money, especially on mid-to-higher priced bottles. Most venues will charge a $15-$25 corkage fee per bottle opened. It may seem like a lot, but the total cost per bottle could end up being less than the venue/caterer's markup (markups are usually twice the retail price). Ask for a wine list so you can compare prices to see whether bringing in your own will be worth it. Remember, most wine retailers will offer a case discount, so be sure to factor that in.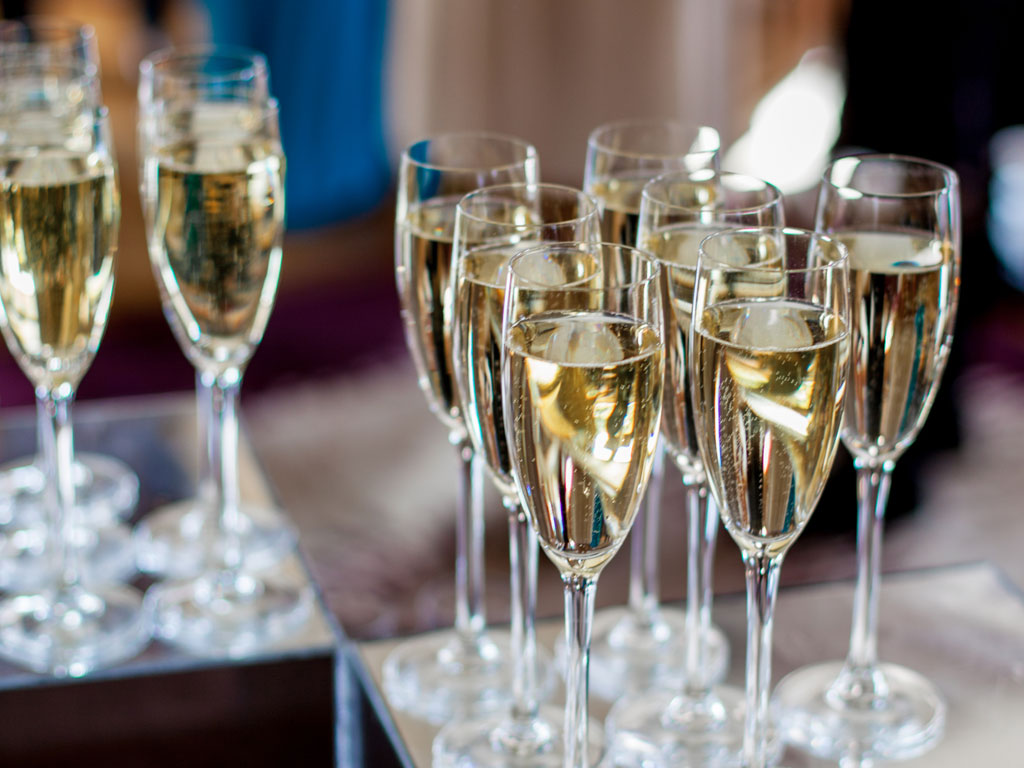 Tip #5: Skip the Champagne Toast
I love Champagne and always love a good toast. However, I've been to a dozen weddings where those half glasses of Champagne 'toast wines' weren't touched because a lot of people out there just don't like sparkling wine. If you want to save money and please your guests, let them toast with their drink of choice.
Tip #6: Go With What You Like
When it doubt, just go with the wines you like. It'd be weird if you only drink Chardonnay but didn't serve it at your wedding, or if you serve a wine you've never heard of just because the caterer said it's good. Chances are, your guests might not have heard of it either. Chard, Pinot Grigio, Sauv Blanc, Pinot Noir, Syrah and Cabernet are all pretty standard, but don't be afraid to choose a wine outside of the box if it's your favorite!
Tip #7: Make it an Event
Most importantly, have fun! I can't stress this enough. Use choosing wine as an excuse to hit up your favorite winery, or invite friends over to help narrow down the wines you're considering. Or, forget the friends and just get buzzed with your fiancé, because with all the events leading up to the day, you might just need a party for two. :) Happy planning!
Pin it!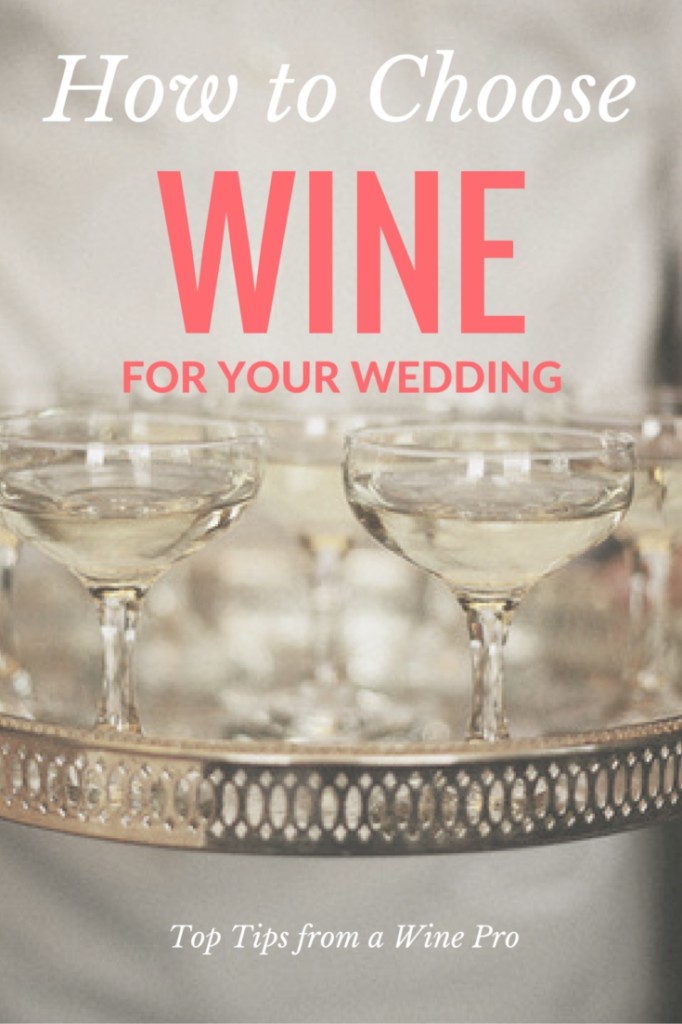 **If you're curious about the original story, check out Apple Brides here for more. Photos by Ariel Nay Photography**