Last month, I started a new series on the blog called '12 Questions With…' — a fun, light-hearted introduction to winemakers, sommeliers and other important people in the wine industry. If you missed it, basically I select one person a month to answer twelve questions, with each person getting the same set of questions. Nat Gunter from Cultivate Wines was my first participant, and this month I'm excited to introduce you to another cool person in the industry – Trey Busch!
Trey is the owner / winemaker at the unique Sleight of Hand Cellars in Walla Walla, WA. His wines are highly sought after and for good reason – they're great.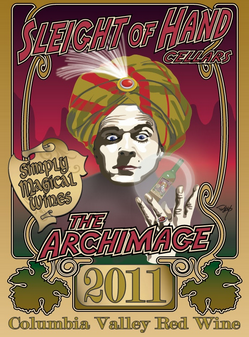 If you follow Trey on Instagram you will see how he tries to live life to the fullest — whether having fun on the road, working harvest, or appreciating beautiful sunsets in Walla Walla, he's always having a blast. A father, husband and a major, major fan of music, and Pearl Jam in particular, Trey is one cool guy who shares my appreciation for Riesling, Cab Franc and Tuscany. Read more below!
12 Questions with Trey Busch:
What's your current job title?
Partner and Winemaker at Sleight of Hand Cellars
How did you get started in the industry?
I went to work for Eric Dunham at Dunham Cellars in 2000, as his Assistant Winemaker.
What is your most memorable wine or wine tasting experience?
1990 Cheval Blanc with Ronnie Sanders, a great friend from Pennsylvania. We drank the wine in a tiny Italian restaurant in Jersey. An old school Italian joint, where the entire restaurant smelled like homemade tomato sauce. The minute we opened the Cheval, the room smelled like that wine. An amazing experience.
Do you have a go-to wine and food pairing?
Riesling and spicy foods, but I love Riesling, so…..
What's the strangest word/s you've used to describe the smell or taste of wine?
Burnt rubber/tar for some wines I have tried off the Rocks in Walla Walla.
Which wine varietal do you think is underrated?
Cab Franc!
Is there one person in the industry you really admire and/or has been a role model for you?
Eric Dunham, definitely my role model and mentor in the business. Not only his winemaking, but his generosity.
When you're all wine-d out, what is your drink of choice?
IPA's
Favorite place in the world you've visited?
Tuscany
If you had to describe yourself in 3 words, what would they be?
Fun, energetic, ADHD
Do you have a random talent or party trick?
I fancy myself as a talented air guitar player…
What 3 things would you take on a deserted island with you other than water?
iPhone loaded with music, sunscreen, and a lot of Riesling.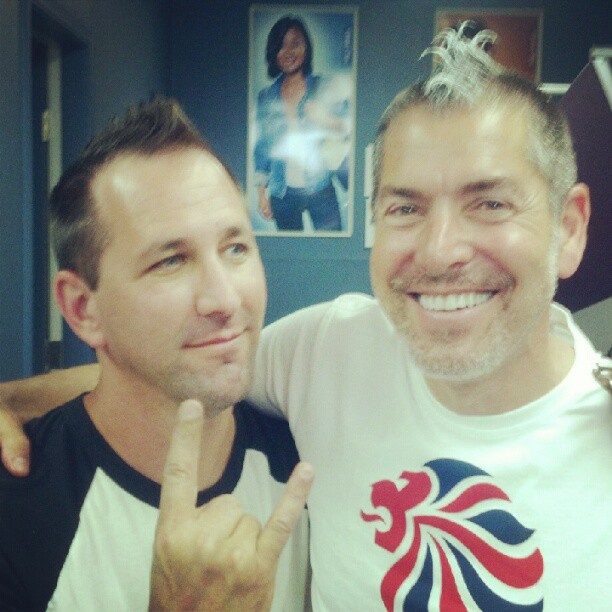 This is what 'harvest hair' looks like…
Thanks, Trey, for participating in 12 Questions With! Read more about Sleight of Hand Cellars and the wines they're producing — including a wine with Neil Patrick Harris' face on the label. How amazing is that!? Even if you don't like wine (boo) but are a fan of Pearl Jam, you should definitely check out SOFH.
Cheers!
Personal photos provided by Trey Busch.