Last week, Nick and I took the day off work and he surprised me with a jaunt over to Santa Ynez for some wine tasting. If there's one way I want to spend a day off of work, wine tasting is definitely high on my list! And who doesn't love surprises!? Our first stop: Bridlewood Winery, a winery located on a beautiful piece of property in Santa Ynez that was once an Arabian horse farm and equestrian rehabilitation center.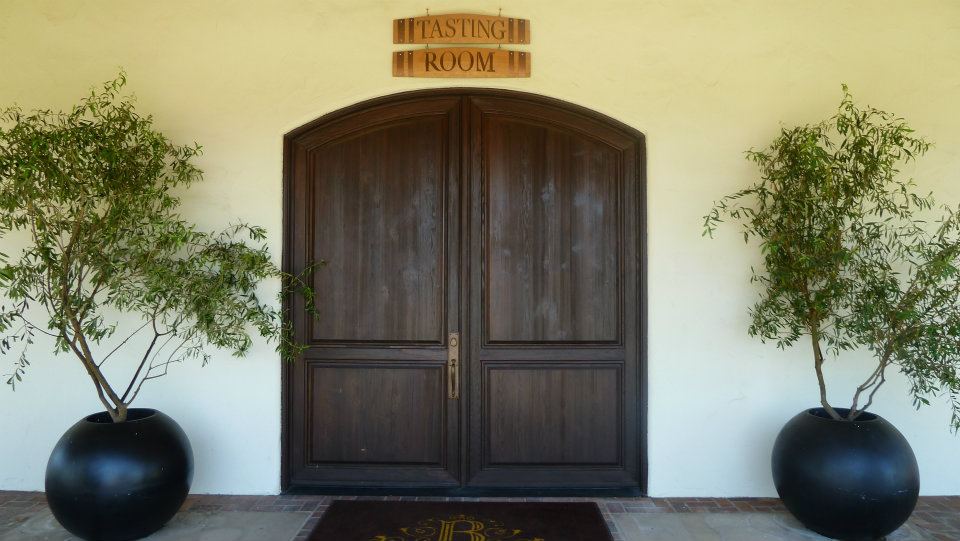 Bridlewood is a Spanish-style winery reminiscent of a California mission – complete with bell tower and spanish tile roof. The building and the grounds are exceptionally pretty. There are olive trees, lots of lush green grass (a rarity these days with the drought), horses, a waterfall and large pond with weeping willows hanging over it, and rolling hills of vineyards in the backdrop. It's very peaceful and picturesque – a great spot for picnic lunches on a nice day (and a perfect place for special moments… keep reading!).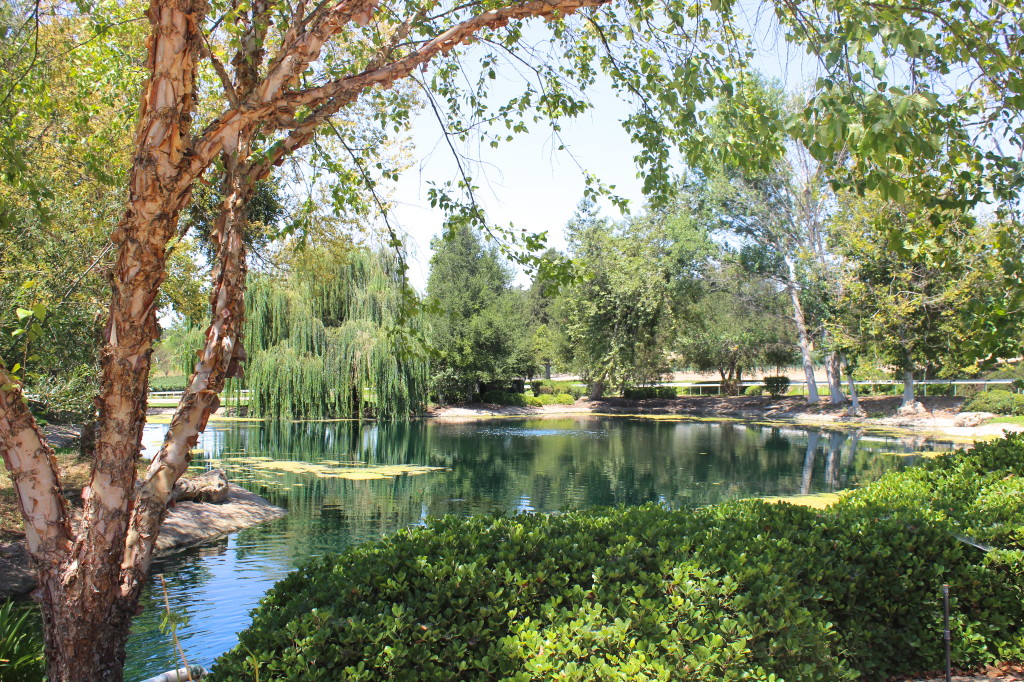 Inside, the tasting room is open with high ceilings, dark wood beams and photographs of the valley and vineyards. There are also plenty of cookbooks, spices and artisanal goods to tempt you to buy.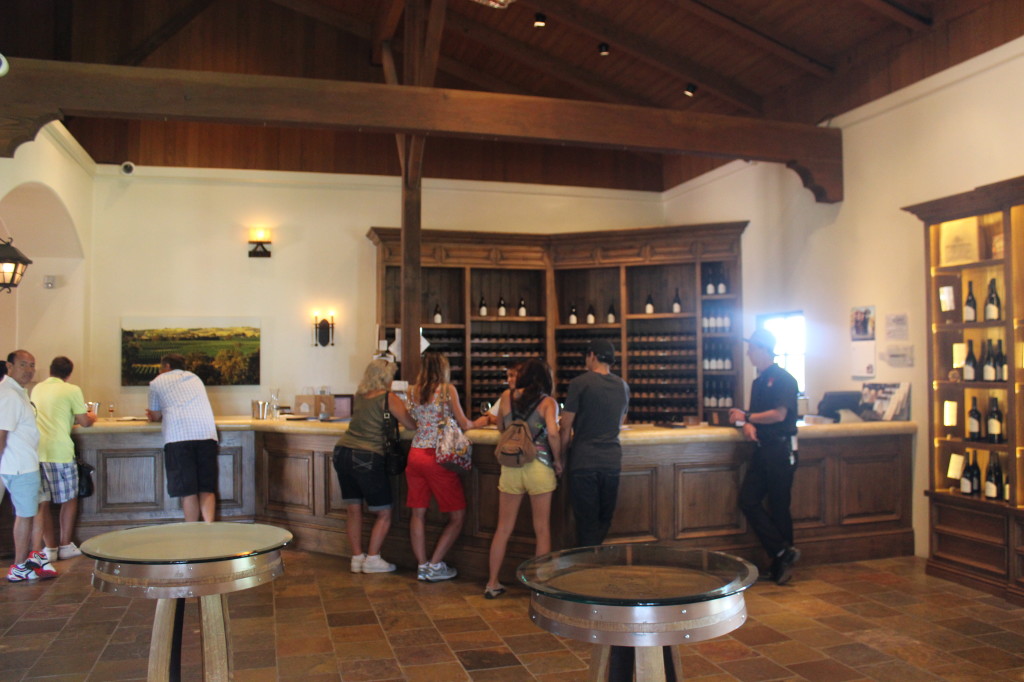 The wines range in price mostly from $25-$50, and are rich and intense, showcasing the full-bodied wines that can come out of the Santa Ynez Valley. Most of the wines we tasted were decently good, but a couple that seemed to lack a bit of finesse. We first started with the 2012 Reserve Viognier ($25) from the Santa Barbara County AVA. It had notes of melon and banana with a full-bodied creaminess commonly found in Viognier. Next, the 2013 Rosé ($25), made from grapes of the Paso Robles AVA. It had bright fresh strawberry aromas and flavors of creamy raspberries and candied cherry. A hint of sweetness carried through the lengthy finish. Perfect if you're looking for a hint of creamy sweetness in your pink wine.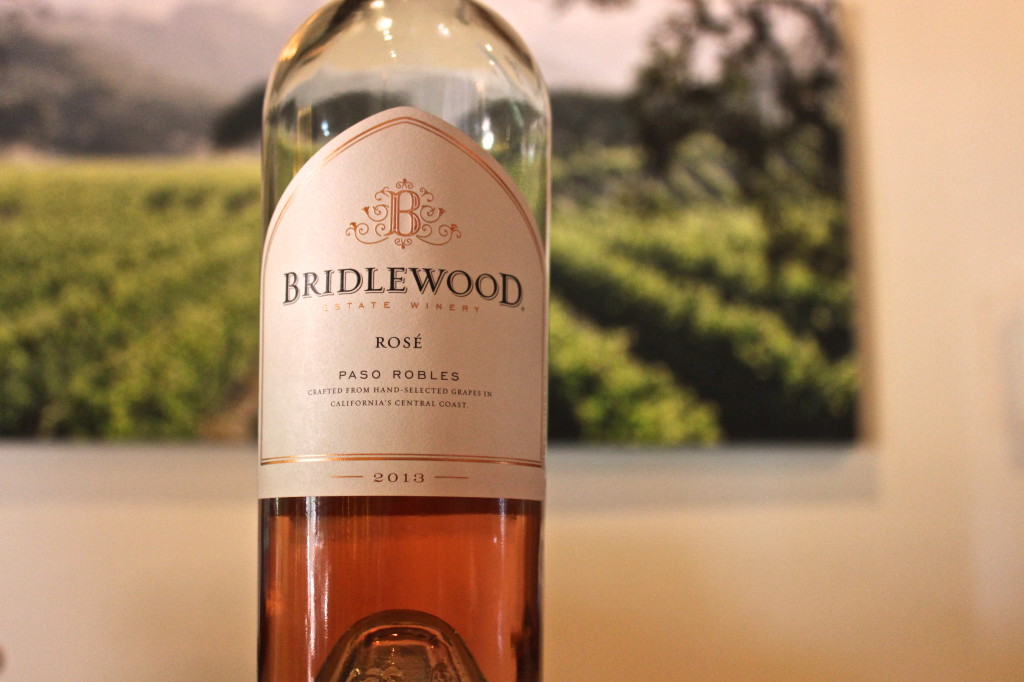 We tasted several Pinot Noirs made from grapes of different regions in the area, and most of them had sweet fruit and notes of blackberry jam. A different style than, say, lighter Oregon Pinots, but good if you're looking for more structure in a Pinot. I particularly enjoyed the 2009 Reserve Syrah ($30) which had notes of blackberry and spice with a hint of game and earth on the finish.
Bridlewood Winery will always hold a special place in my heart. It's the first California winery that Nick and I visited together, as well as the place where we got engaged last week!! Yep, he proposed right there amongst the vines, surrounded by grapes in the most amazing setting. I mean, talk about perfection (just look at that view below!). I knew he was acting a little funny, but I was definitely surprised at that moment… which is great because I love surprises. :) Happy times and celebration! Here's hoping your visit to Bridlewood will be memorable, too!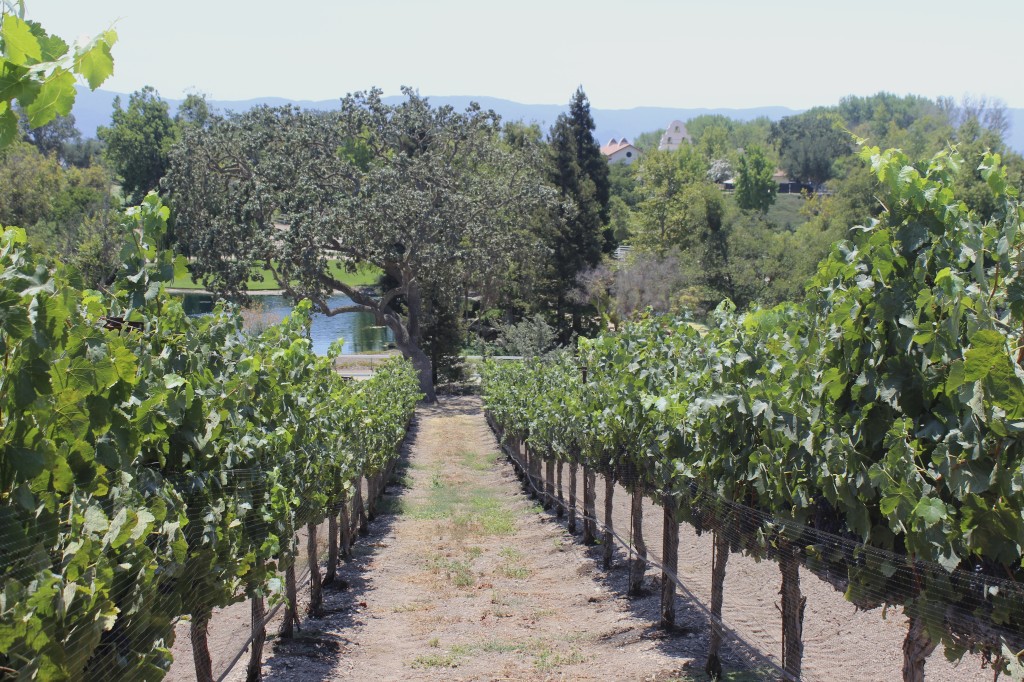 **Tasting Room Notes**
Open: 11-5pm
Tasting Fee: $15 for 6 wines
Phone: 805-688-9000
Location: 355 Roblar Ave. – Santa Ynez, CA
Tips: Reservations are required for groups of 6 or more.