I know I've said it before, but one of the best parts of being a wine writer and blogger is getting to meet new people in the industry (and of course tasting new wine, but that's a given). I love hearing the stories of how each individual gets into wine and how they've made a career out of it, then tasting the wines they are truly passionate about. More often than not, they don't grow up in a wine industry family but fall into it one way or another, then get hooked and "just go for it," for lack of a better phrase. They're making it work because it's what they love, and it truly shows!
Recently I met up with Bret Urness, a young winemaker here in Santa Barbara who originally hails from Idaho. Kind of fun to have the Idaho connection here in SB! Bret first got involved in the wine world while working part-time at a winery in high school (yes, there are actually quite a few wineries in Idaho in case you were wondering). After moving to Santa Barbara for school, he started helping out in the vineyards and found himself more and more interested in wine. Soon after, he ventured to Portugal to spend 4 months learning more 'primitive' wine making styles in the Douro Valley before returning to Santa Barbara to start his own label, LEVO Wines, in 2011.
The name Levo actually means 'to rise' in Latin, which sort of symbolizes rising above the challenges that come with winemaking. Focusing on Rhône varietals like Syrah, Grenache and Viognier, he sources fruit from most of the AVAs in Santa Barbara County to make his nearly 1200 cases of wine (production has pretty much tripled since his first vintage!).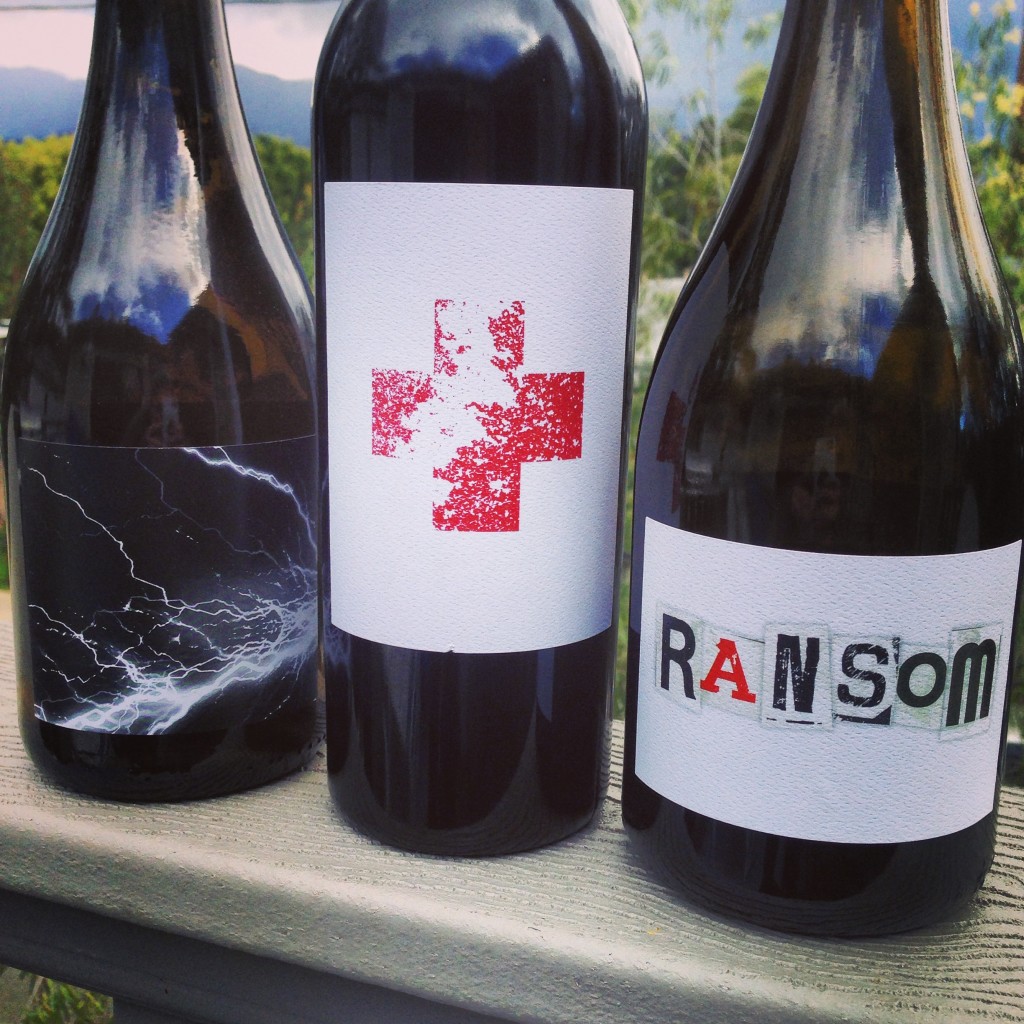 Bret's goal is to produce "soulful wines that feel like there's a person behind it," while always seeking to have the wines be different each year. He's always finding inspiration in his daily life for the names of his wines, too… like while driving, out in nature, throwing bbqs with friends, etc. I like the variety, and I like that Bret is doing his own thing, creating wines with personality inside and outside of the bottle!
I first tried the 2013 White Lightning ($36), a blend of 64% Roussanne and 36% Viognier. Using a bit of new and neutral French oak as well as stainless steel, the resulting wine is fresh and rich yet surprisingly delicate at the same time. Its floral nose is accented by white peaches and roasted nuts, with light but persistent flavors in the mouth.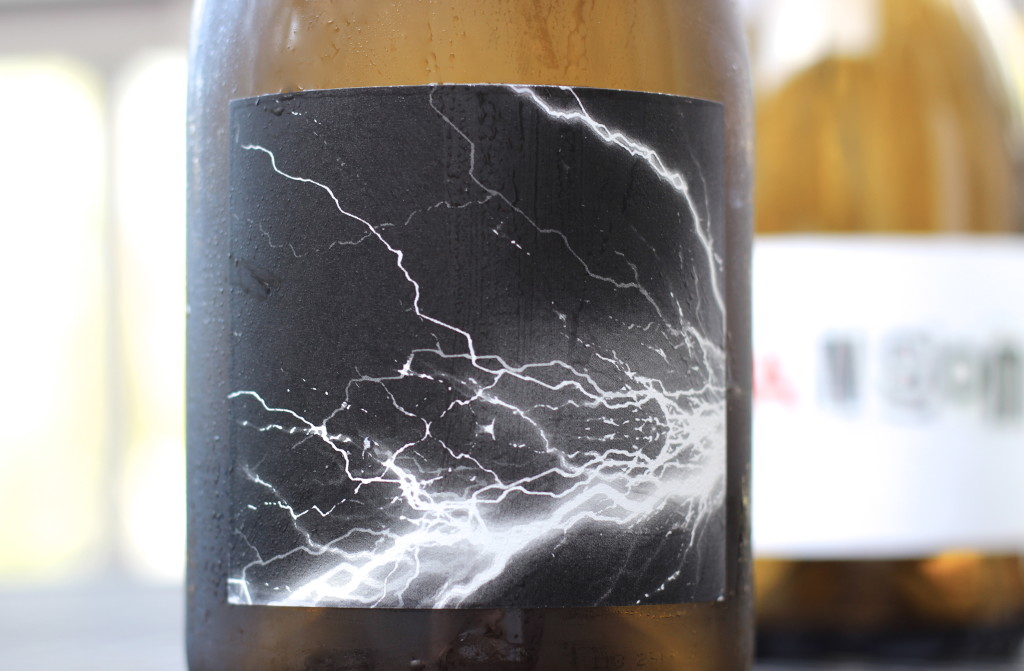 Next, the 2012 Ransom ($36), made with 75% Grenache and 25% Syrah from Ballard Canyon. The name pays homage to the days after returning from Portugal when Bret was pretty much held ransom by wine – working with it, studying it and tasting it. Wild berries, vanilla, mocha and marzipan dominate the nose, followed by flavors of licorice and blackberry. While the tannins were noticeable at first, they mellowed out considerably after an hour and the wine actually took on more earthy, complex characteristics. Very nice!
The 2012 Bad Medicine ($36) is 100% Syrah, made of grapes from two different vineyards in SBC. With aromas of dark plum, tobacco and hints of menthol, it has lovely flavors of red fruit like cranberry with hints of eucalyptus, earth and game on the finish. This is a big, powerful wine that still has a good amount of acidity.
Bret's a cool guy with a lot of passion who seems to make time to have fun and not take himself too seriously. Good for him. Can't wait to try his next vintage! Cheers.