Round Pond is one of my go-to places to taste wine in the Napa Valley. It's beautiful (check out that gorgeous driveway leading to the tasting room!), there's a large outdoor terrace overlooking the vineyards, and they provide fun food pairings with the tasting (bonus!). It also doesn't hurt that they make two of my favorite things ever – wine and olive oil – and they do it well.
Unfortunately, I haven't been to visit the winery in over a year (definitely missing living in San Francisco and being able to take impromptu day trips to Napa!), but I do have quite a few bottles on hand when I need a fix. Like this 2011 Round Pond Rutherford Sauvignon Blanc ($24), which is a great example of a nice yet not super expensive Napa Valley Sauv Blanc. It's got aromas reminiscent of summer – lemon, pineapple, white peaches and vanilla – followed by similar flavors on the palate. It's fresh and citrusy with wonderful acidity and subtle grassy characteristics that stay with you for awhile. Delish!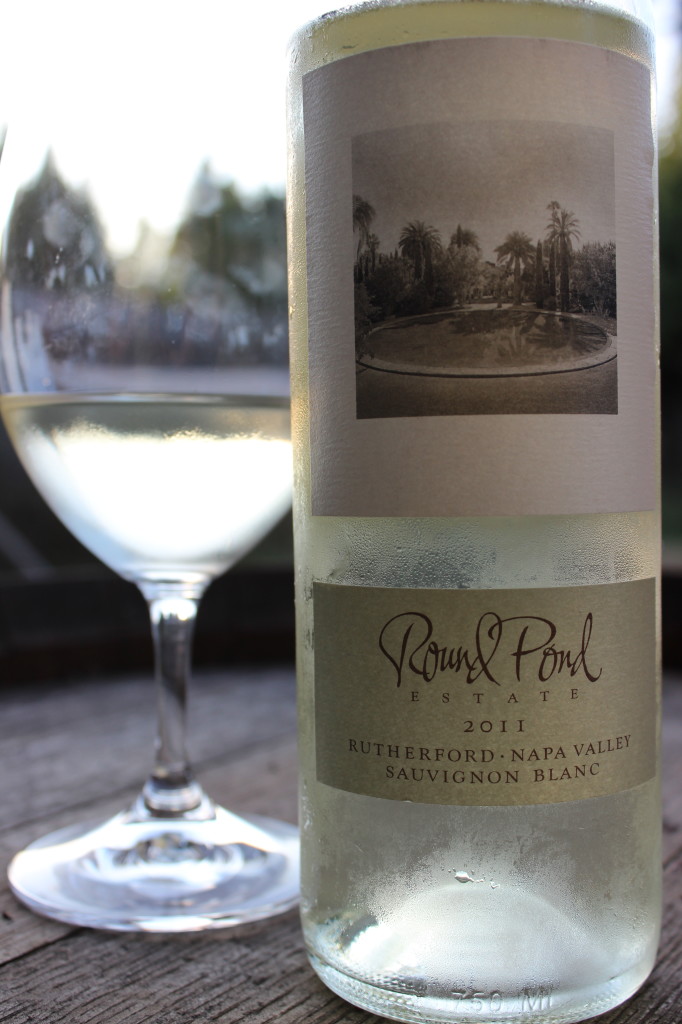 Looks even better paired with food, right? ;)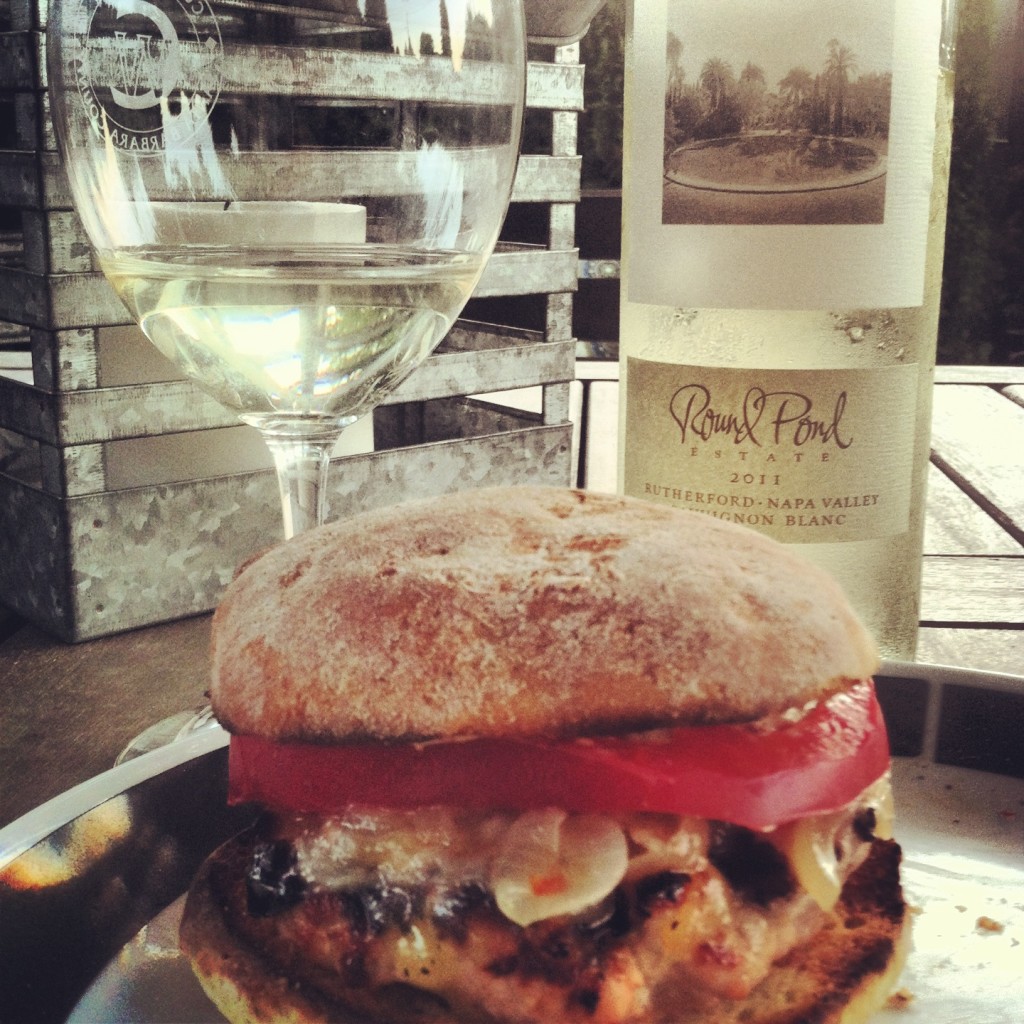 Round Pond is more known for their reds, which include some of my favorite Cabernets in the Valley, but if you're more into cooking than cooking with wine, then check out their vinegars and olive oils. Their oils are handcrafted using olives hand-picked from their imported Mediterranean trees on the Estate. So very European! I currently have their Italian EVOO, Garlic, and Rosemary Olive Oils at home and use them all the time. No, I'm not obsessed with RP olive oils… I was just in their Food & Wine Lovers club and got shipments of these goodies along with the wine. I swear! But really, I don't think you can have too many good olive oils on hand…
**Tasting Room Notes**
Tasting Fee: $20 for inside tasting (3 wines, no pairings)  – no appointment necessary
$45 per person for Estate Tasting (4 wines and food pairings on the terrace) or $25 for wine club members – appointment only 11-3:30pm
Phone: 707.302.2575
Location: 875 Rutherford Road – Rutherford, Napa Valley
Tips: The Estate offers tours and tastings at their Olive Mill next door. During June-October you can drop in without an appointment from 2-5pm. Also, on Friday nights from April through October, the winery offers wines by the glass or bottle on their Terrace Lounge (6-10pm). RSVP only.