With sooo many wineries in the Napa Valley, it's almost impossible to choose which ones to visit, especially if you have a limited amount of time. Do you go for the biggest names or most grandiose? The best or most exclusive wine? The off-the-beaten track wineries, or the ones you can get to on a tour bus? Tough choices, for sure. For me, I always enjoy a mixture of it all, but you can never really go wrong with a great view. CADE Estate Winery, located on the hillside of Howell Mountain just northeast of St. Helena, definitely has the view covered, but it's the overall experience that makes it memorable.
Let me just say that it's a bit of a drive to get there, and this is not the place you want to go with a rowdy Bachelorette party, but CADE definitely warrants a visit. With its state-of-the-art facility, modern architecture and exceptional views of the valley below, it's quite impressive.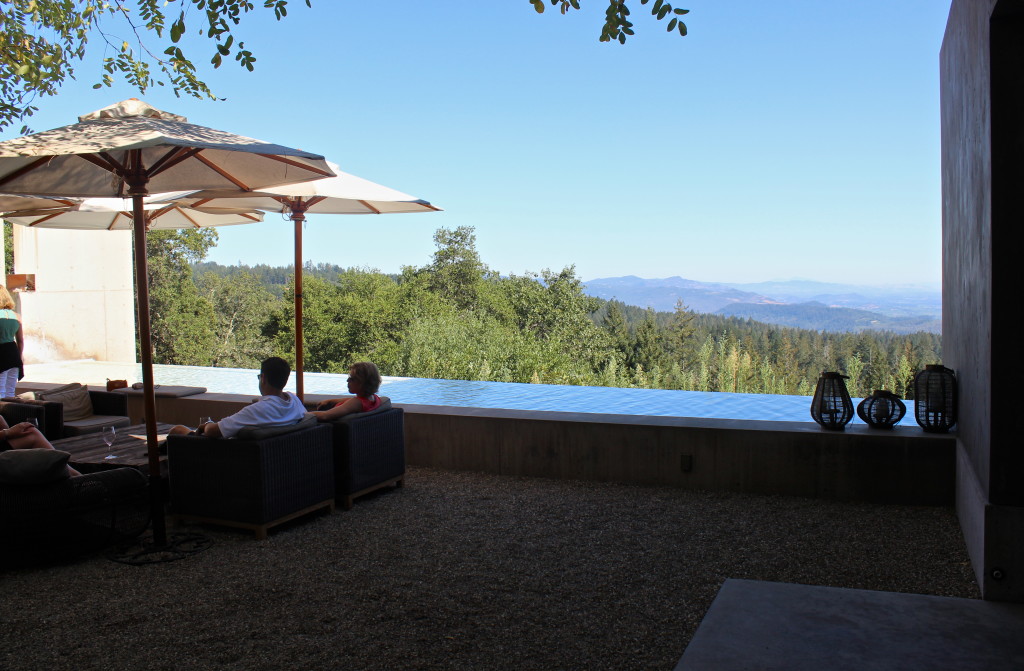 CADE, sitting high above the valley at 1,800 feet above sea level, was established in 2005 by some well-known San Francisco names – think Newsom, Getty and Conover, who are all part of The Plumpjack Group. Sound familiar? They also own Plumpjack Winery in Oakville and the newer Odette Estate in the Stag's Leap district, not to mention several hotels in the Bay Area.
Designed by renowned architect Juancarlos Fernandez, the winery was completed in 2007 and happened to be the first organically farmed LEED Gold Certified Estate winery in Napa Valley (meaning they're a leader in energy and environmental efficiency).
The facility has solar panels (they're 99% solar powered), recycled materials (the insulation is literally made out of ground blue jeans), and there's natural insulation in the caves. Oh, did I forget to mention the caves?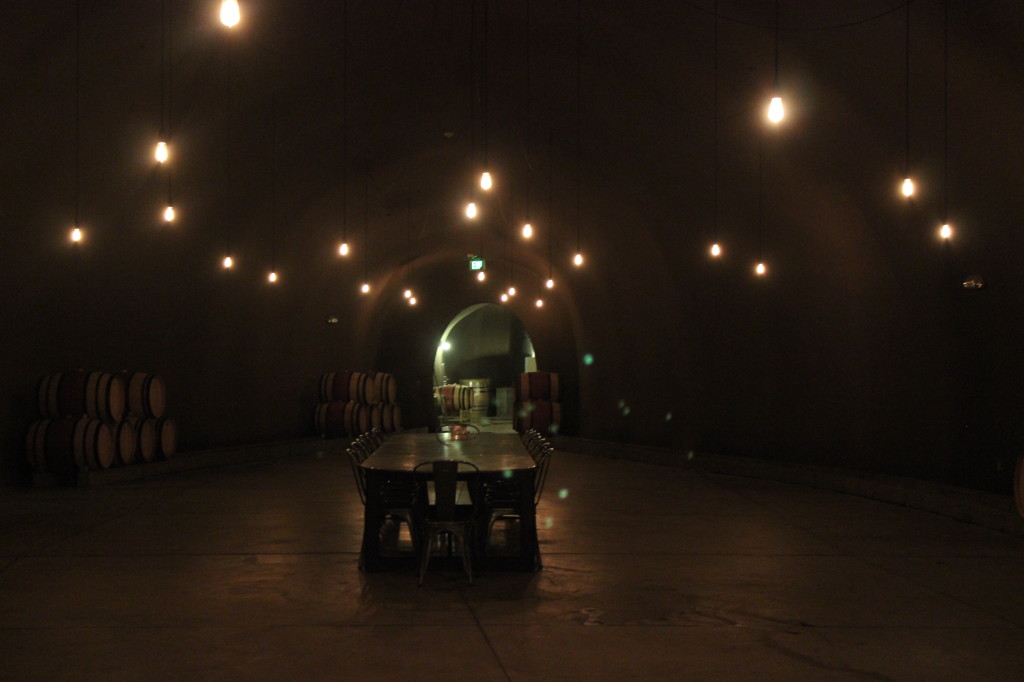 There's over 14,000 sq feet of caves in the hillside, naturally cooled to 58-60 degrees. It took over 66 weeks to create them, and boy are they cool.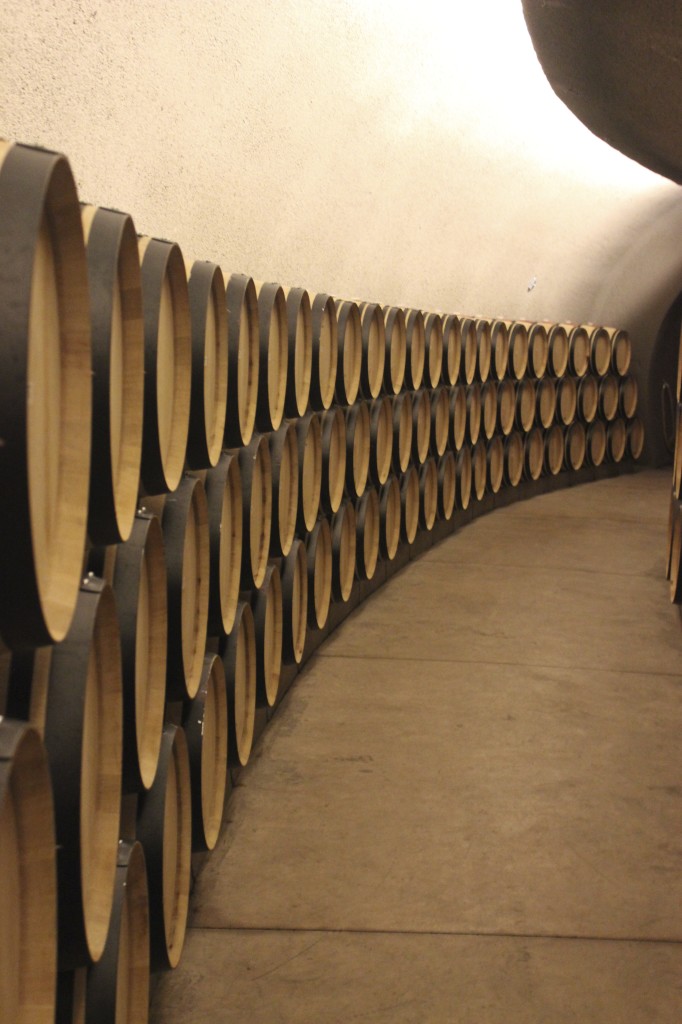 What about the wine? There are 21 acres of vines planted on the hillside, where extended sun exposure during the day and cooler evenings allow the grapes to fully ripen. The resulting wines are rich and robust, with density and complexity. Winemaker Danielle Cyrot, who studied at UC Davis and then worked abroad in France and Australia, makes sure the wines are intense but not overpowering, keeping a fine balance and elegance to the wine.
Although we started our tour out with the 2013 Plumpjack Sauvignon Blanc (they were sold out of the CADE Sauv Blanc, unfortunately), it was all about the reds when we went inside for our tasting. We first had the 2011 cade Napa Valley Cabernet ($60), which had strong vanilla extract and raspberry aromas, followed by deep berry fruit flavors and leather notes. Big, mature and velvety – very nice.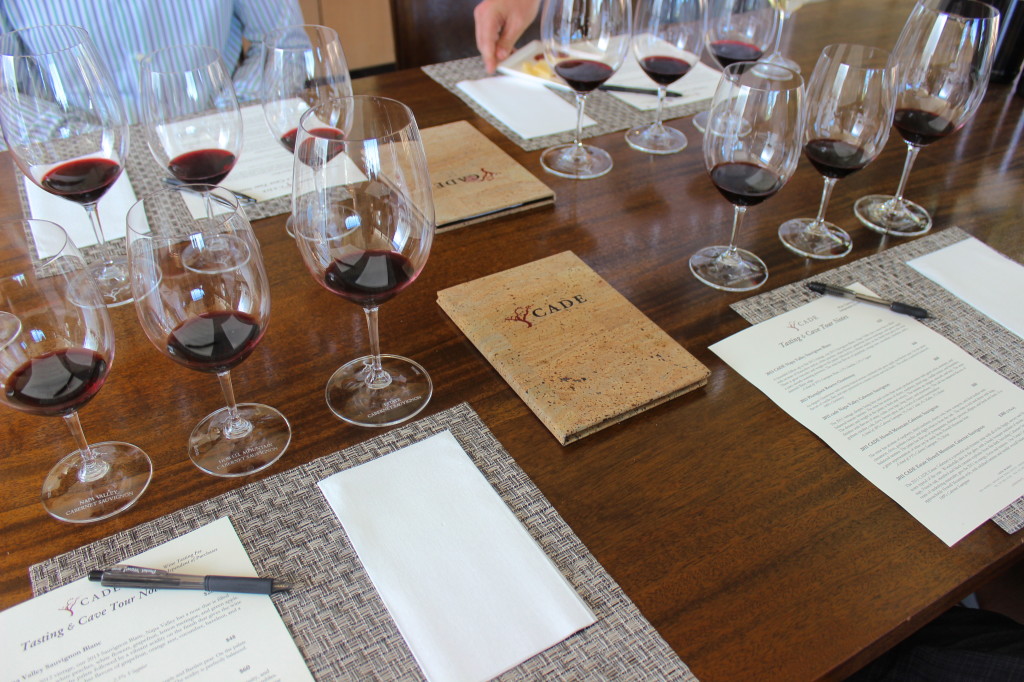 We also sampled the 2011 CADE Howell Mountain Cabernet ($80) which had enticing aromas of cinnamon graham crackers and leather. Rich and intense, the palate showed allspice and red fruits, with somewhat chalky, drying tannins on the finish. The tannins should mellow out with some age, though! Side note – the lowercase cade versus the uppercase CADE shows the elevation of the vineyard… 'cade' signifies grapes grown at a lower elevation – Napa Valley vs. Howell Mountain.
Lastly, we tasted the 2011 CADE Estate Howell Mountain Cabernet ($300 for a 2-pack), which spent 24 months in new French oak. It had aromas of espresso, dark currant and menthol with some smokiness from the oak. Sage, wet stone and black fruit filled the palate, rounded out with nice texture and focus. A balanced, approachable Howell Mountain Cab… that comes with a hefty price tag.
It may be a commitment to get there, but CADE is well worth a visit – not only for the beautiful views, but also for the great cave tour and sit down tasting of high quality wines. A win win! Cheers.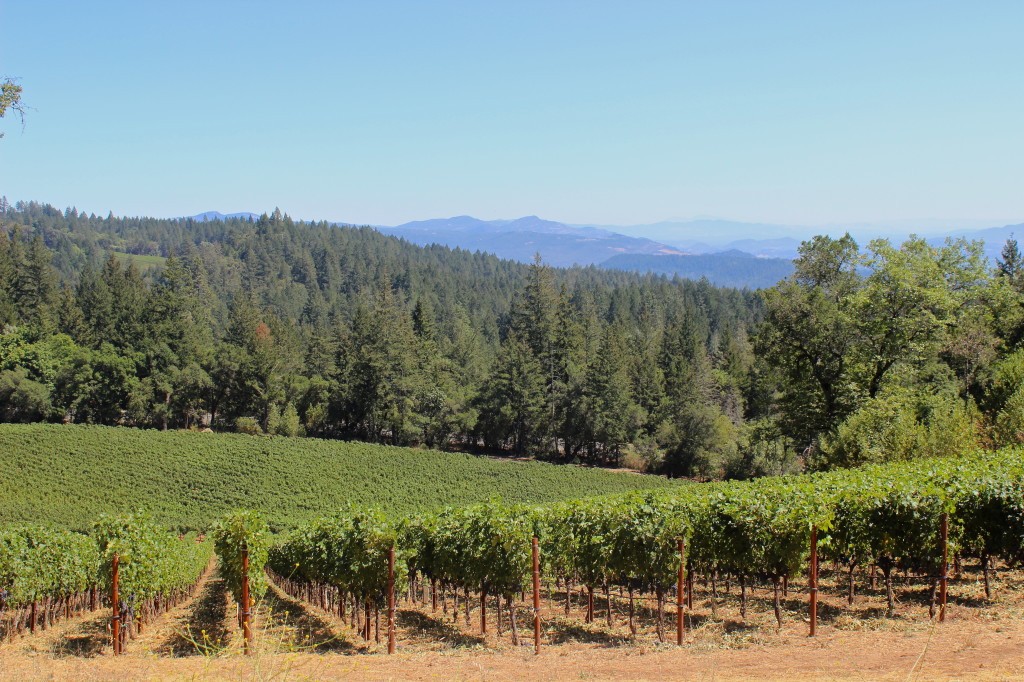 *Winery Notes*
Open: Daily 10-4pm
Tasting Fee: $40 for tasting; $70 for tasting & cave tour – by appointment only
Phone: 707.965.2746
Location: 360 Howell Mtn Rd S – Angwin, CA
Tips: The cave tours are only held three times a day at 10am, 1pm and 3pm, and the experience lasts about an hour and a half. Plan accordingly!