It's true that the majority of my travel involves wine, but sometimes it's nice to unplug for a few days outside of the wine world. After a fun wedding in Big Fork, Montana last month, Nick and I headed to Glacier National Park with some friends for a couple of days of doing just that — unplugging to enjoy the outdoors. Although I had been to Montana before, it was my first time to Glacier, so I was excited to hike, paddle board, camp and see some wildlife (no bears, luckily!). Here are some snapshots from our little summer vacation!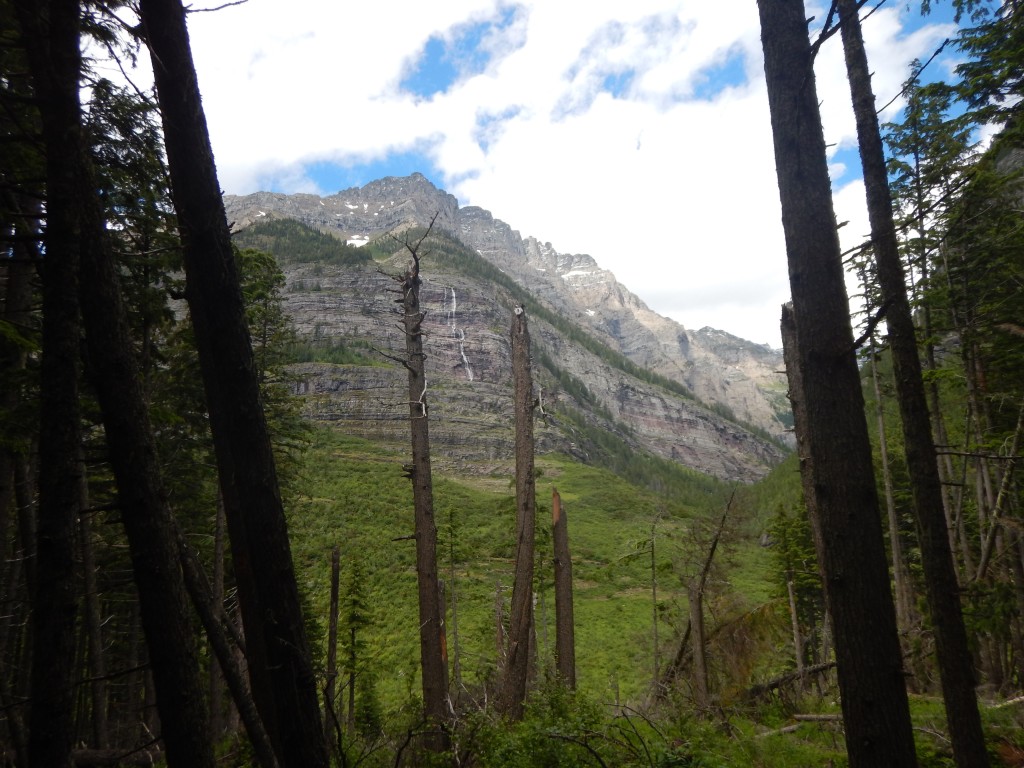 After we set up camp, we drove a few miles past the famed Lake McDonald Lodge to the Trail of the Cedars trailhead.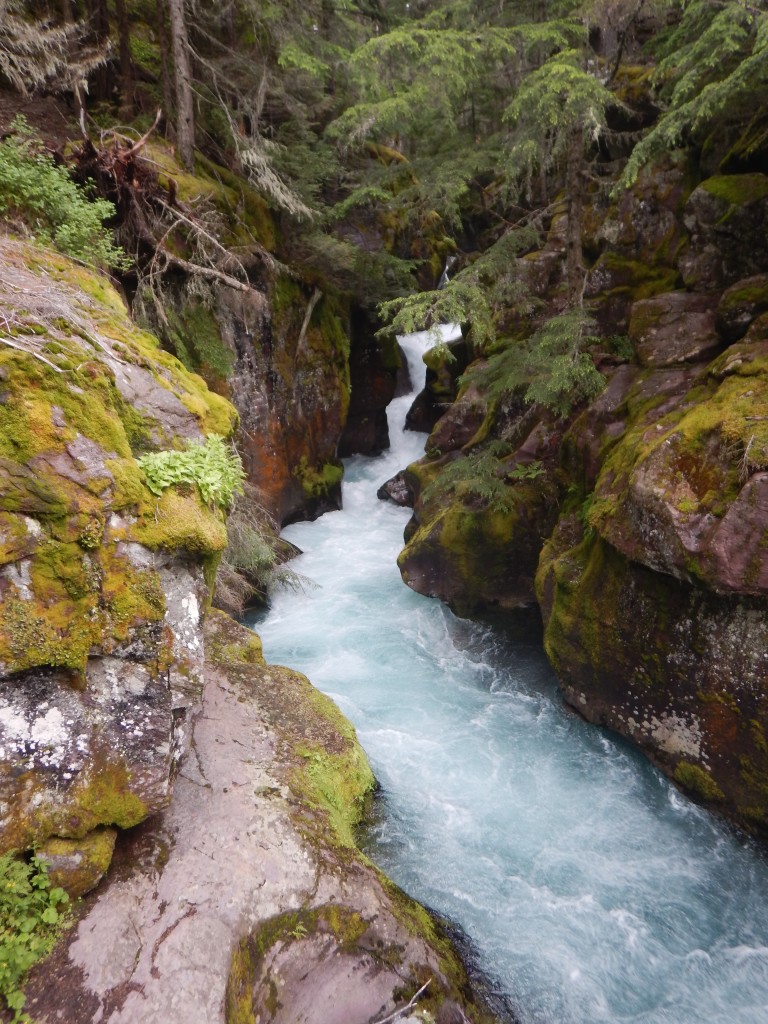 From there, we hiked through the forest and passed by glacier-fed waterfalls until we reached this stunning site…
Avalanche Lake, Glacier National Park! It's absolutely stunning and doesn't even look real.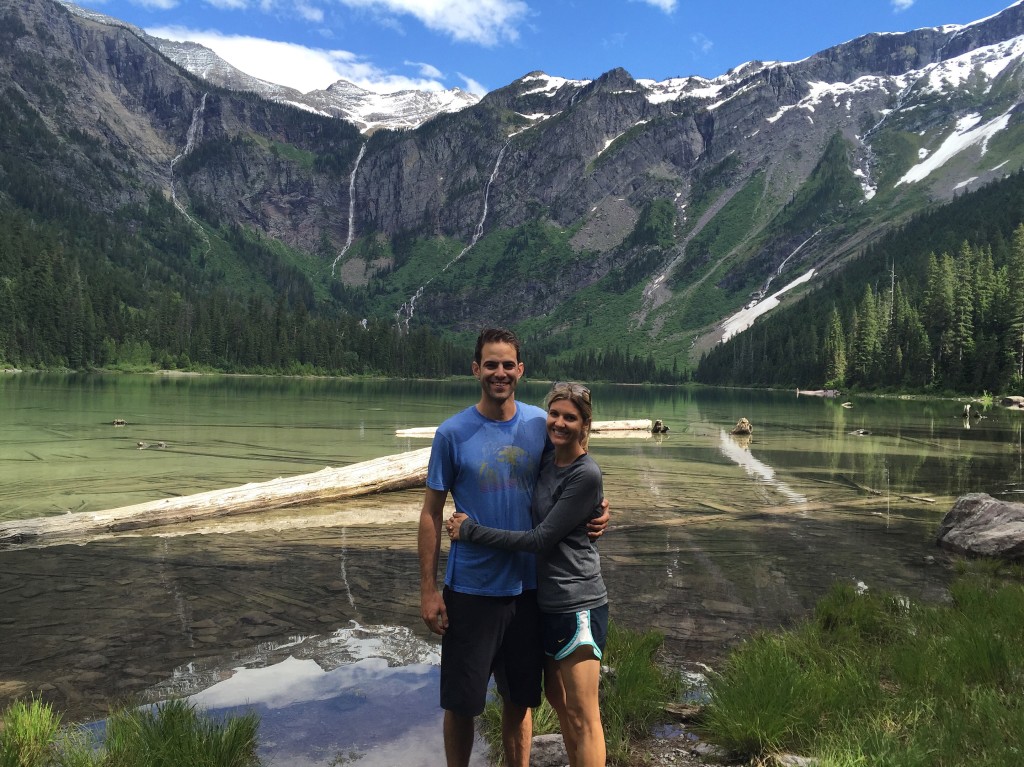 After the 4.5 roundtrip hike, we were all ready for some downtime at our camp. You can't go wrong with cocktails, cards and grub around the campfire!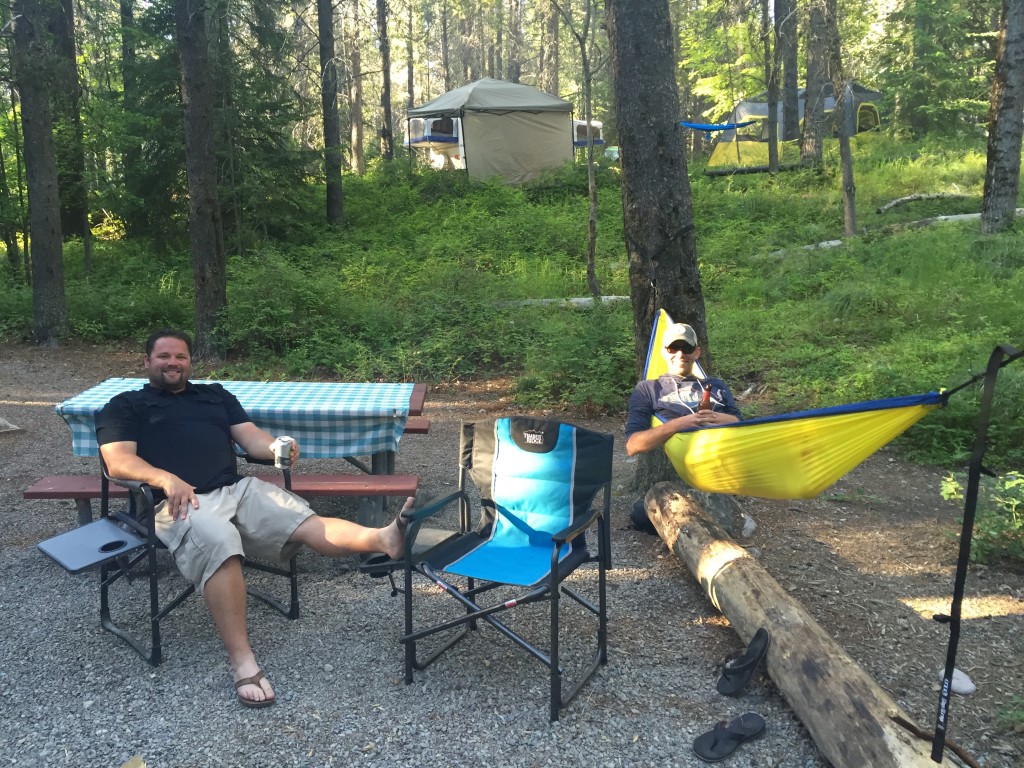 The next day, we got up early to drive the 'Going-to-the-Sun Road,' which is a highlight not to be missed on a visit to Glacier (that is, if you don't mind winding roads scaling around huge cliffs)! The road is 50 miles and crosses the Continental Divide, and during the drive you'll see beautiful valleys, cascading waterfalls, and impressive mountains out the window.
When we reached the top of Going-to-the-Sun Road at Logan Pass, we set out on foot to climb the snowy hike to Hidden Lake Trail.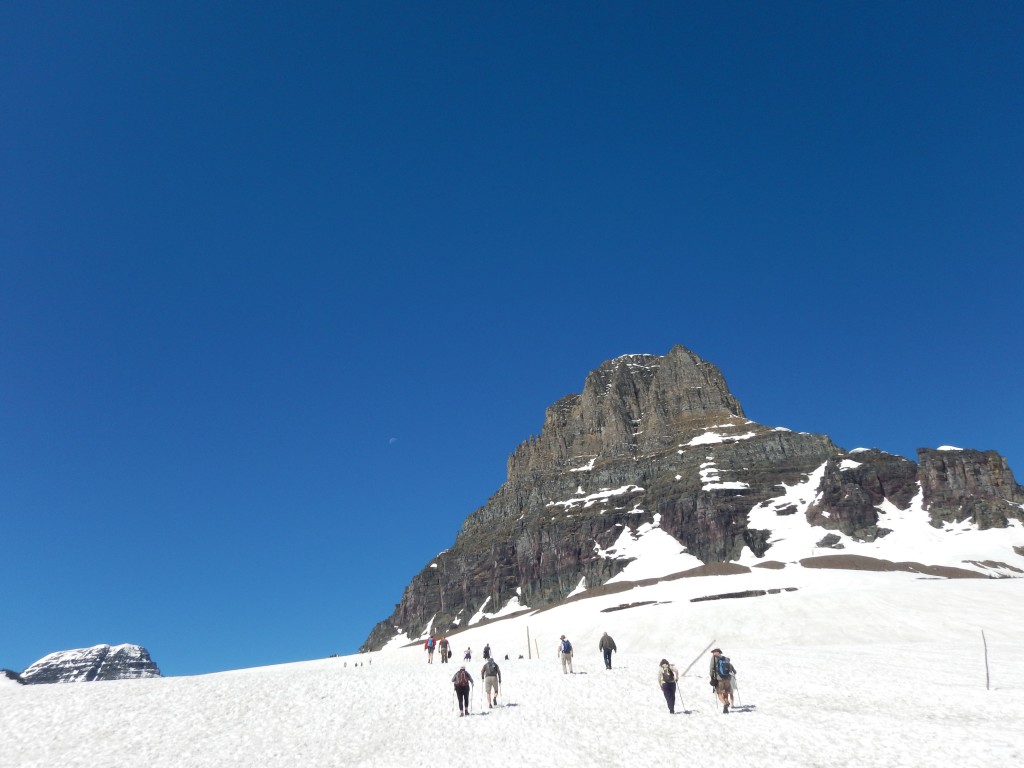 Don't let the snow fool you, we were hiking in shorts and t-shirts… but it was a steep climb that some people sled down on the way back.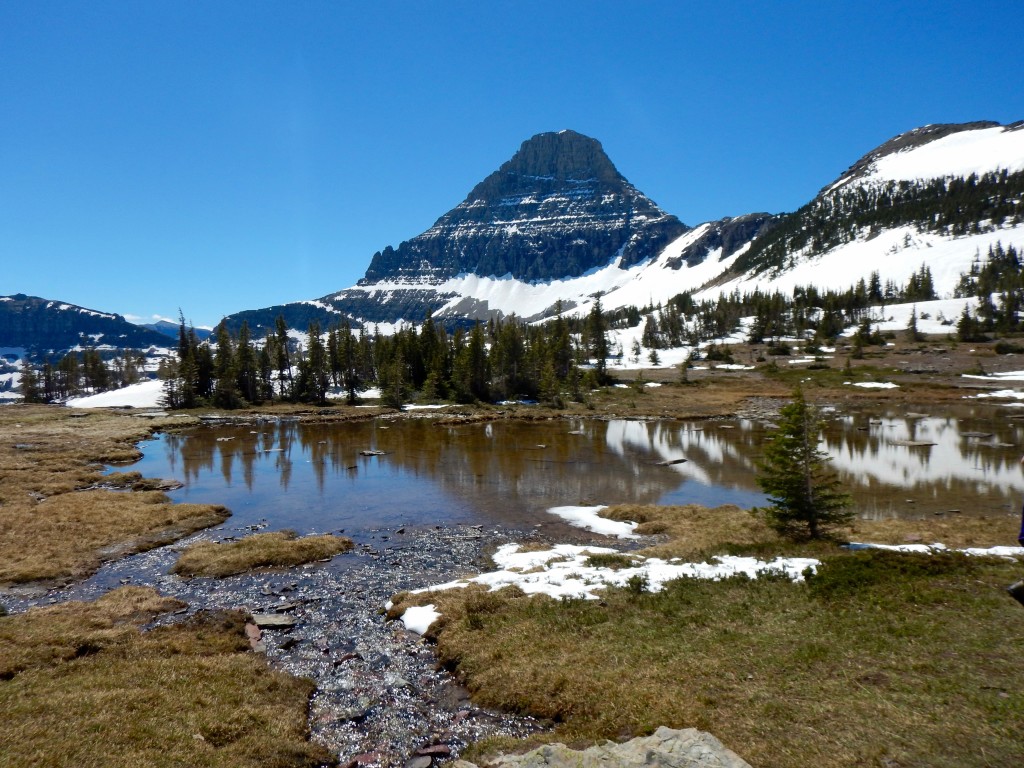 Although we saw several Bighorn sheep from afar, we ended up getting up close and personal to a few mountain goats that kept following us around.
And saw several baby goats – so cute!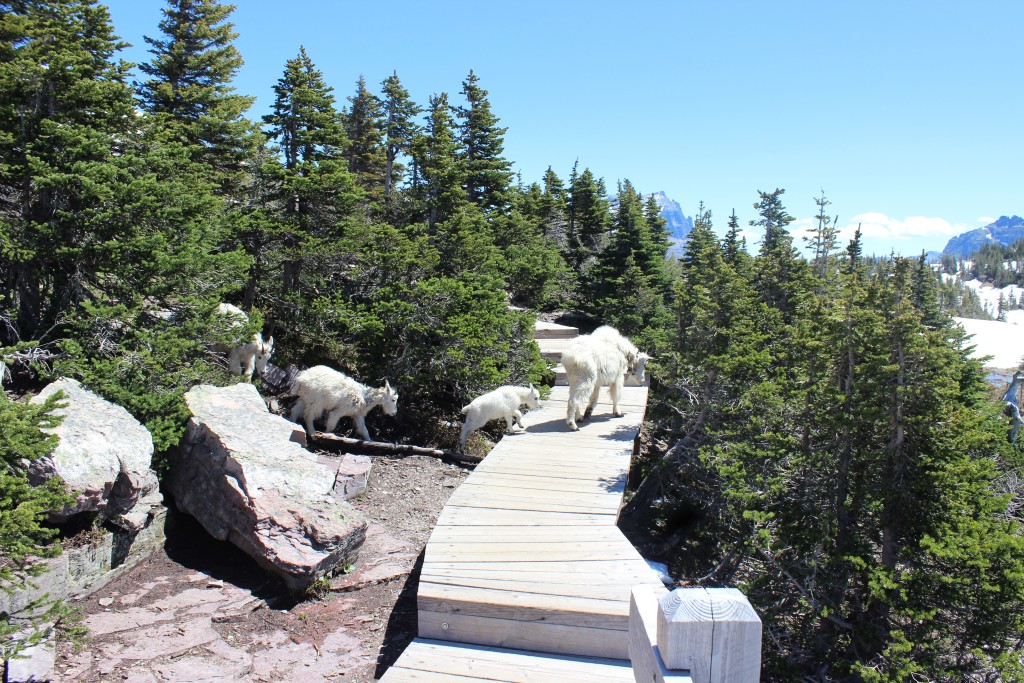 After lunch, we headed back to take advantage of the gorgeous and calm Lake McDonald where we swam, paddle boarded and kayaked. What a way to spend a vacation, right?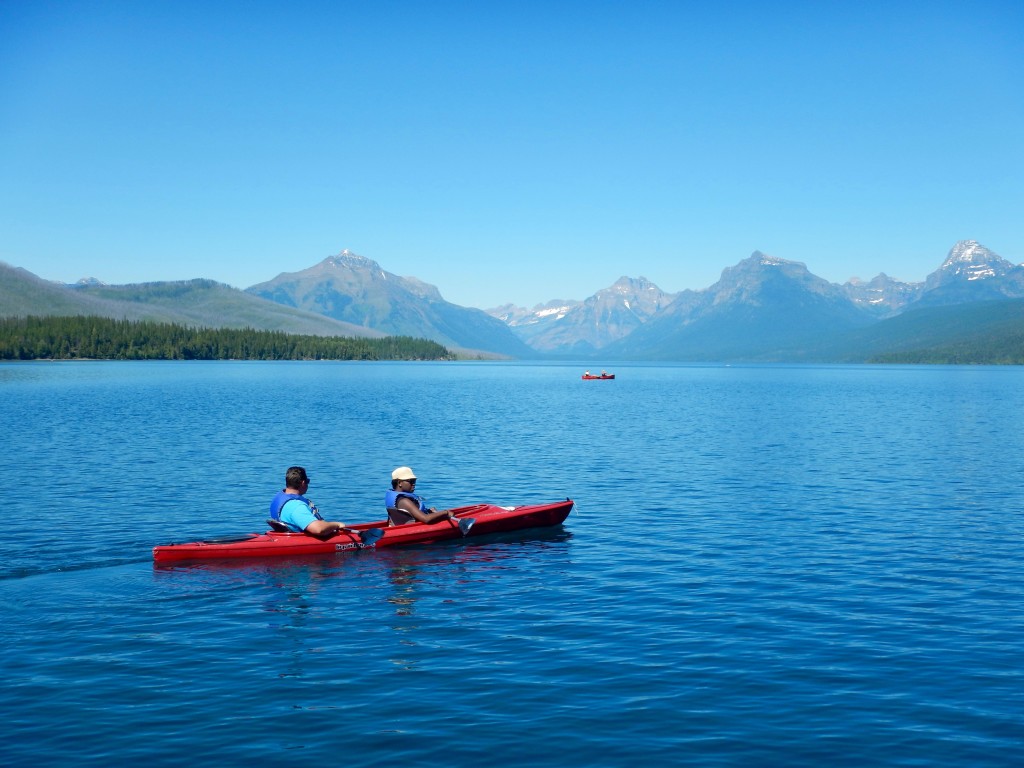 Overall, it was an amazing experience visiting one of the country's most beautiful national parks and the perfect way to get back in touch with nature. Until next time, Montana!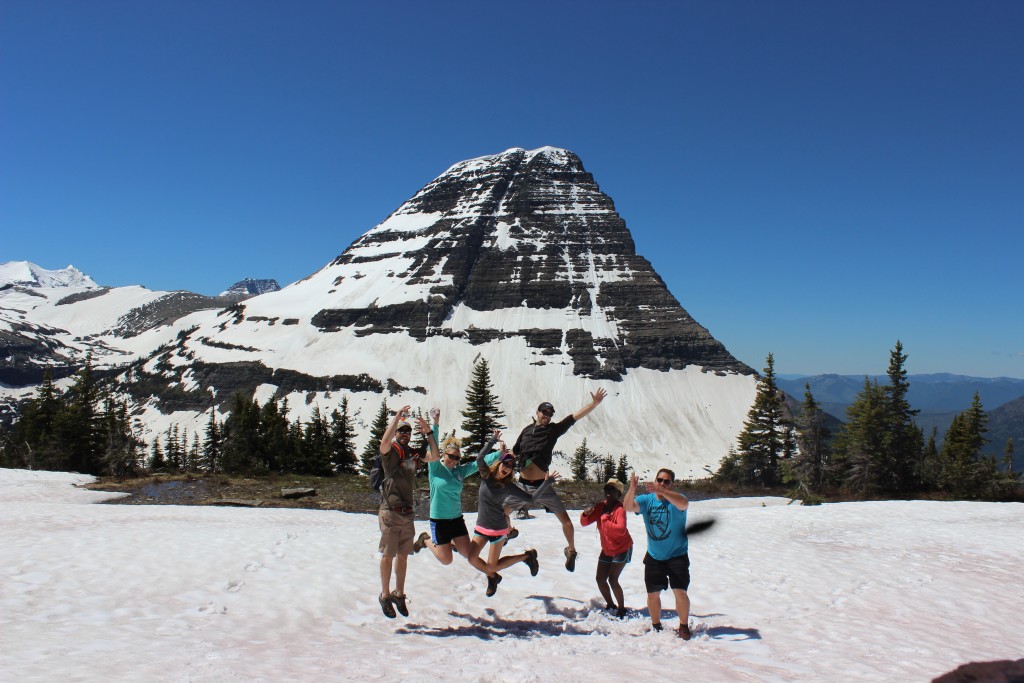 When to Go: We were there late June on the cusp of their busy season, but many of the hikes and restaurants weren't open yet. Tourist season technically starts in July, but expect a lot of crowds! It will stay busy with tourists through September.
Where to Stay: The most well-known lodge in the park is Lake McDonald Lodge, which is a lodge modeled after a Swiss Chalet. Built in 1913, the rustic lodge consists of rooms and individual cabins that overlook Lake McDonald. If nothing else, definitely stop by here to enjoy the view and some huckleberry cocktails! We camped at Apgar Campground which was conveniently located within walking distance to the lake and a couple of convenience stores, and was the perfect home base.
What to Do: Hike, swim, and enjoy the outdoors… what else would you do in a national park?
Pin it!