It's no secret that I love all things Italian. After having lived in Rome many years ago, I am always on the lookout for a little Italian-inspiration here in California. Luckily, one of the area's best Italian restaurants, S.Y. Kitchen, is located just 35 minutes outside of Santa Barbara in the small town of Santa Ynez.
At S.Y. Kitchen, you'll find inspired and seasonal Italian food created by Chef brothers, Luca and Francesco Crestanelli. The Crestanellis, who were born and raised in Verona, Italy, take advantage of Santa Ynez Valley's local produce to create fresh and tasty Italian dishes, like handmade spaghetti with clams and minestrone soup, with a special emphasis on beautiful presentation.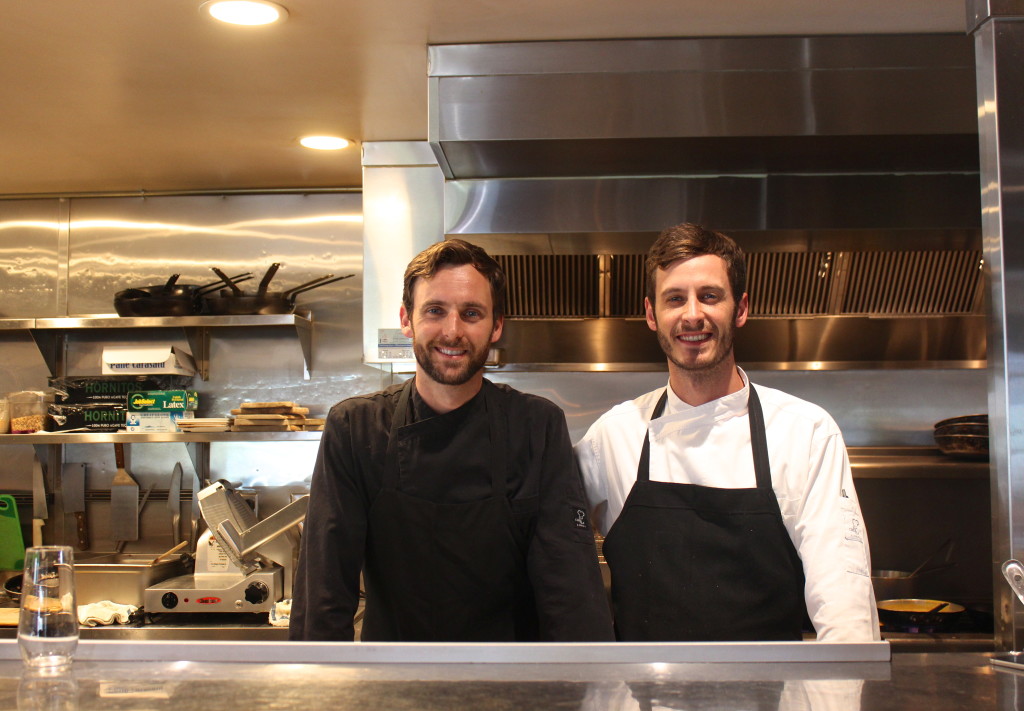 The restaurant, co-owned by Kathie and Mike Gordon (known for their popular Toscana restaurant in Brentwood), is located in an old farmhouse a few blocks off of the 246. The place is comfortable and inviting, with a modern California space mixed with an Italian rustic ambiance.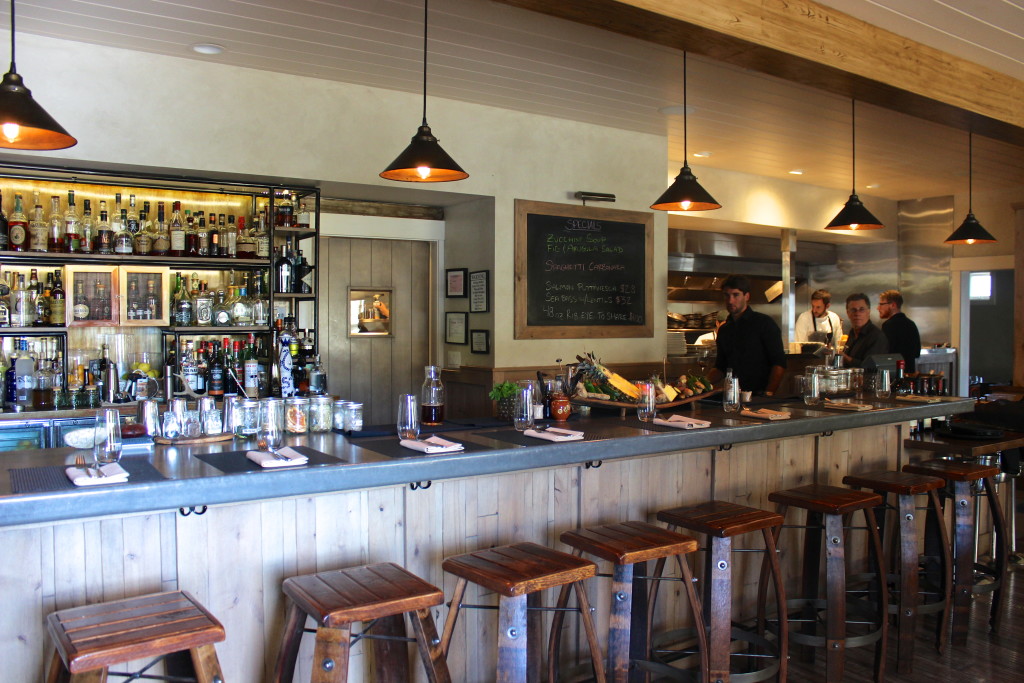 Behind the bar, lead mixologist Alberto Battaglini (who grew up with the Crestanellis) mixes up carefully crafted cocktails using the freshest local herbs, berries and flowers. These cocktails, some taking up to 7 minutes to create, will make you believe in the art of mixology. Check out the meticulously-made Old Fashioned in process! Who says an Old Fashioned can't be considered a lunchtime drink? 
The food, which is simple yet flavorful, is just as delicious as it is thoughtfully presented on the plate. Don't miss the burrata served with local heirloom tomatoes…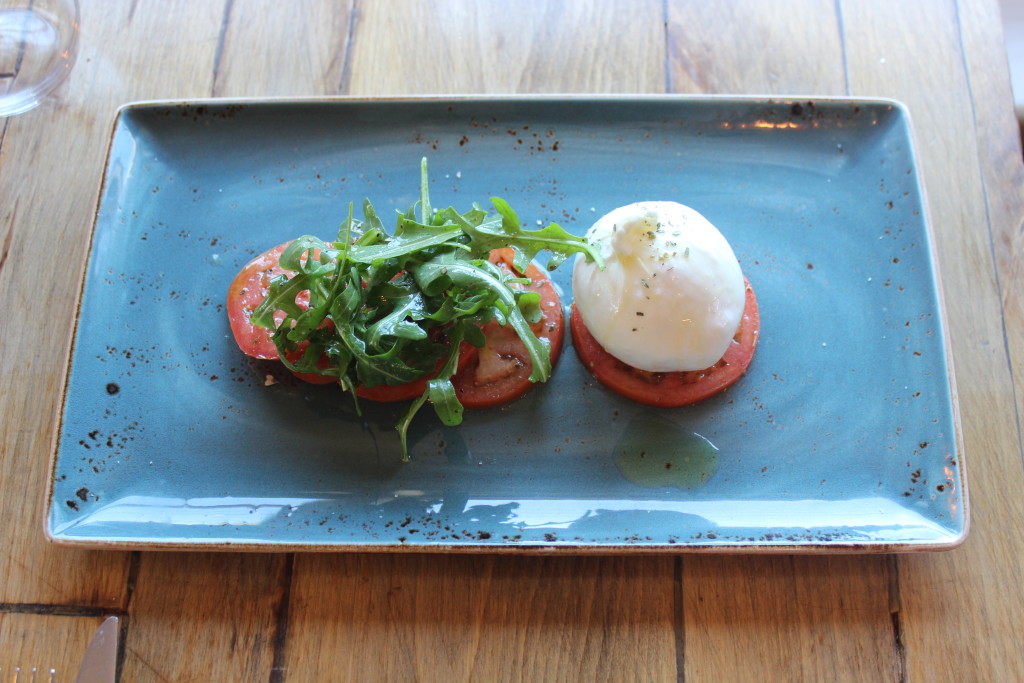 …or the fried artichokes with ricotta and shaved truffles (my love affair with truffles is still going strong).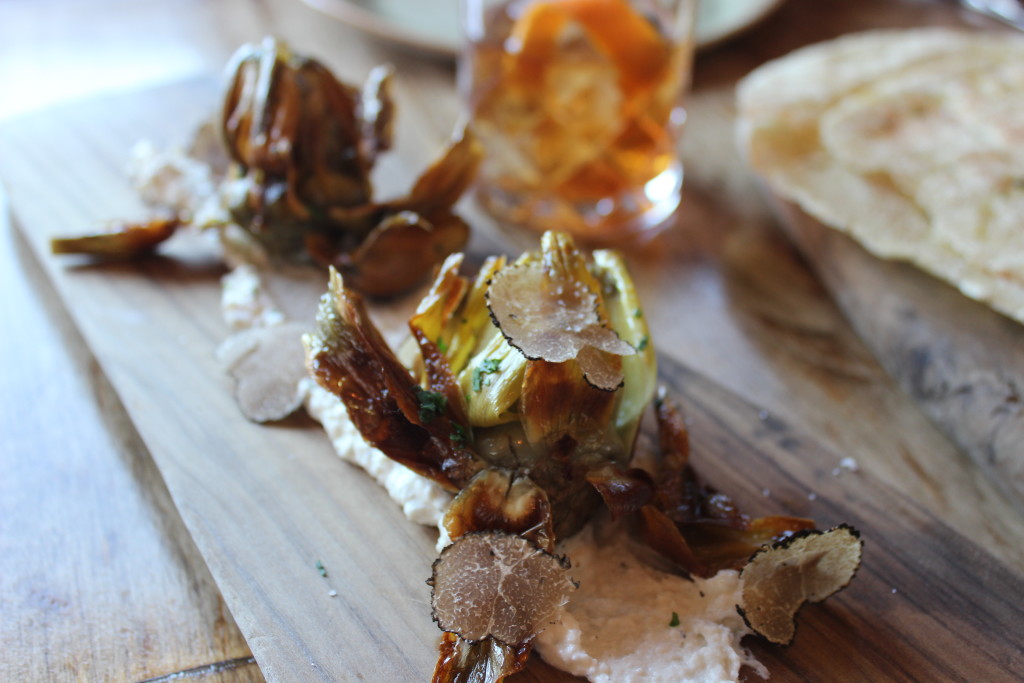 It would be a shame to miss out on any of the housemade pasta dishes, too, as the pasta is made fresh daily. The short rib ragu is sometimes served with homemade orrecchiette and shaved parmesan, but I recently had it with campanelle and smoked ricotta. Unreal!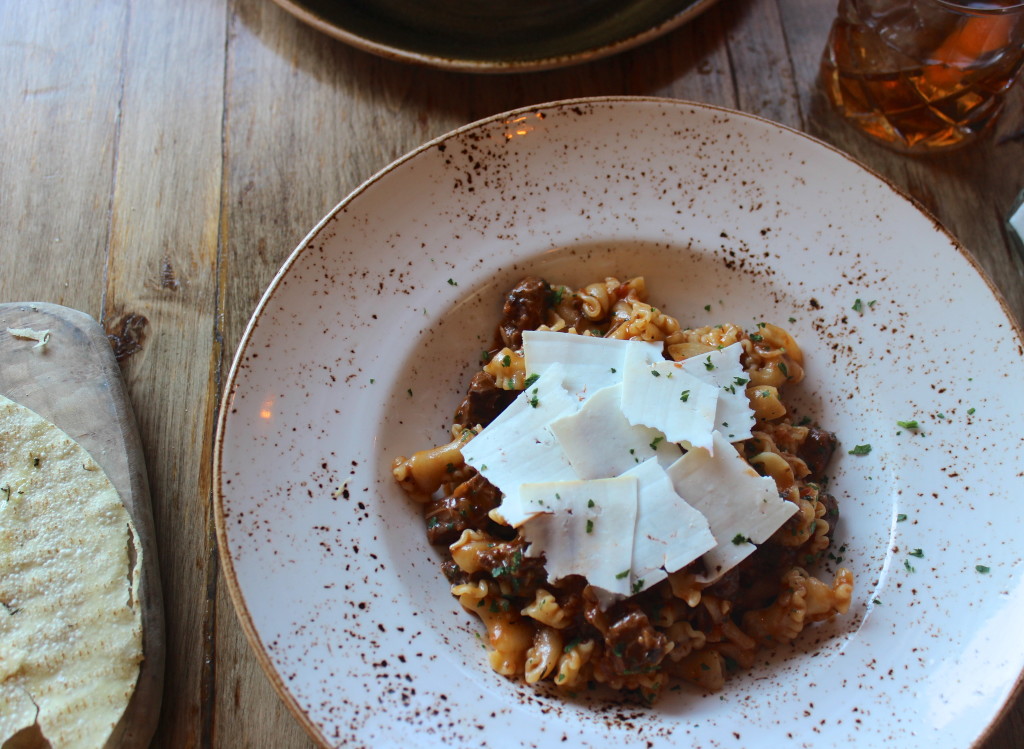 Just because it was lunchtime didn't mean I was about to miss out on dessert, like the creamy and delectable 'not-so-classic tiramisu.' That alone is worth the drive from Santa Barbara.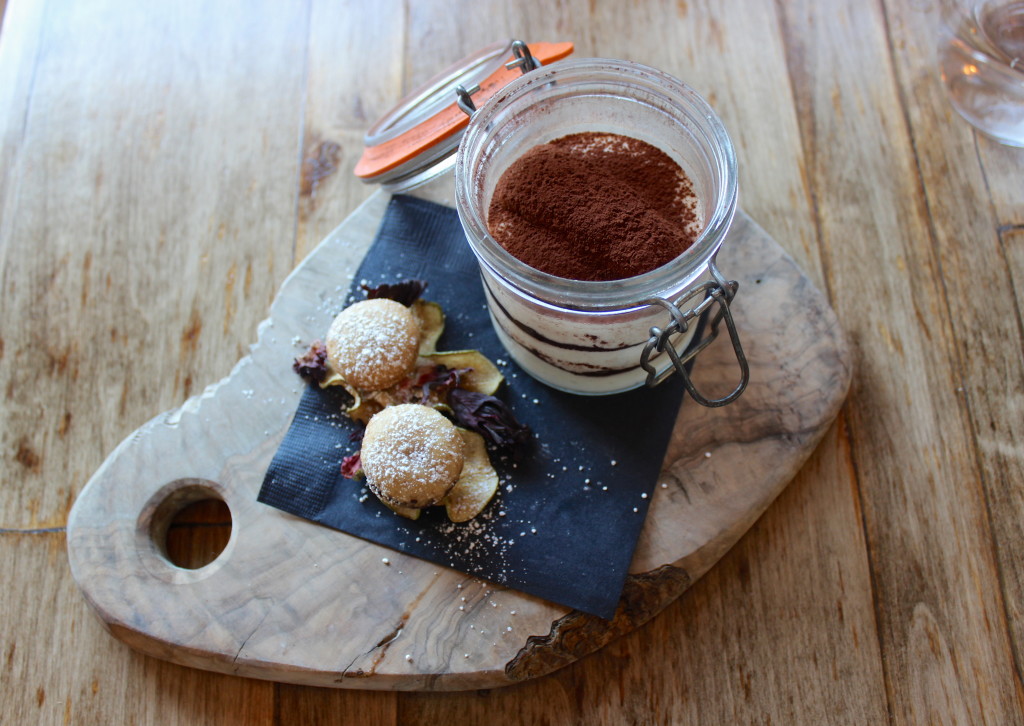 S.Y. Kitchen serves an Italian-inspired brunch on Sundays, with things like Italian sausage sweet potato hash, but I can't wait to make it back for dinner for the wild mushroom papparedelle, or my favorite, spaghetti alla carbonara. Buon appetito!
Location: 1110 Faraday Street in Santa Ynez, California
Phone: 805. 691-9794