What's better than being surrounded by nature at a beautiful eco-lodge in the Belize jungle? Taking advantage of all the amazing sites and adventurous outings in said jungle, of course! Belize was the perfect place for our honeymoon, because as much as Nick and I like sitting by a pool and reading a book, we also really love exploring and wanted a little more action… and Belize had plenty.
The first activity we experienced in Belize was the Actun Tunichil Muknal (ATM) cave tour. Located an hour drive from our eco-lodge, the Mystic River Resort, is the start of the ATM cave adventure. To get to the entrance of this 3-mile long cave, you have to cross a river three times during an easy 45-minute hike before donning your helmut/headlamp and swimming into the cave. If you are not a fan of getting your feet wet or are not particularly adventurous, don't do it. However, if you can handle moderate activity, trekking through sometimes waist-deep water and tight spaces, then it is an absolute must-do while in Belize!
Our tour guide, Ben Cruz, who leads tours for Mystic River, was the best. He's been guiding tours through the ATM cave for 14 years and, lucky for us, he knows that going early means beating most of the crowds. There were only a handful of people that were ahead of us and, since they were out of sight, it felt like we were the only ones in the cave. My advice is, go early! It'll be a very different experience otherwise.
There are many stops along the way to see the awe-inspiring stalactites and stalagmites, as well as deep caverns created by centuries of bats inhabiting the cave. Then, at one point, you have to climb to an area above the water and remove your shoes. Here, you'll find the most impressive sight of all: a giant chamber filled with ancient pottery and skeletal remains from when the Mayans inhabited this area. All of the artifacts that were used by the Mayans were left as they were in the caverns, including what they believe are sacrificial remains (versus burial remains). It's an incredibly unique and special experience, and beats a museum any day. Bottom line, you must experience this epic adventure while in Belize!
No cameras are allowed inside the cave whatsoever, after some unfortunate experiences involving tourists dropping cameras onto priceless ancient artifacts (you'll notice a skull with a huge hole caused by a camera). To be quite honest, I'm not sure a camera can capture the beauty and magnificence of what's inside this giant cave. It's truly a sight to see in person (or maybe I am just convincing myself of that… of course I would have liked to have my own photos to share)!  
Tips on What to Wear: You will be hiking, swimming and trudging around in water, so wear something that's comfortable when wet. I wore water/hiking shoes, board shorts, bikini bottoms, a sport bar and t-shirt. A quick-drying shirt would have been nice, but it wasn't a big deal. You must wear socks because socks are required in the chamber. And don't forget a change of clothes!
It would be a shame to visit Belize and not see some of the impressive Mayan ruins. Nick and I visited one of the oldest Mayan sites, Cahal Pech, which dates back to 600-400 BC. The place was abandoned in 850 AD, leaving the excavated and restored buildings and plazas you see today.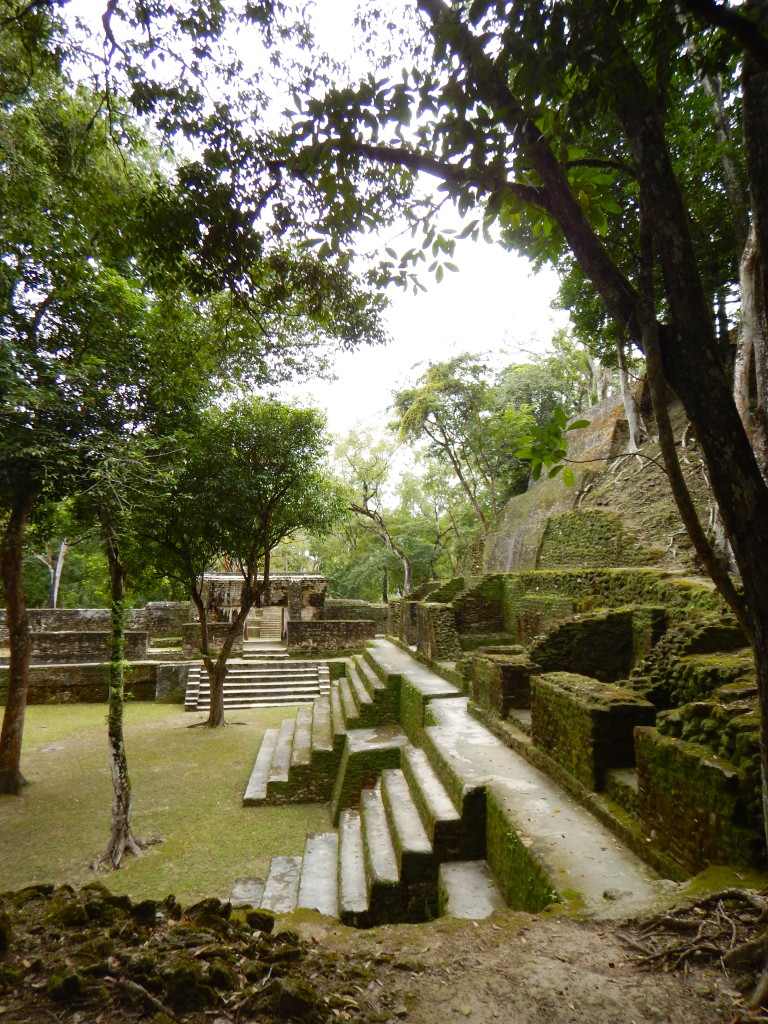 This is a cool spot to check out because it doesn't get as many tourists as other sites, but it does pale in comparison to such magnificent ruins like Xunantunich. It might be hard to pronounce (shoo-nahn-too-neech), but this Mayan site is situated just 9 miles from the Guatemalan border and is one of the most impressive archeological sites in Belize.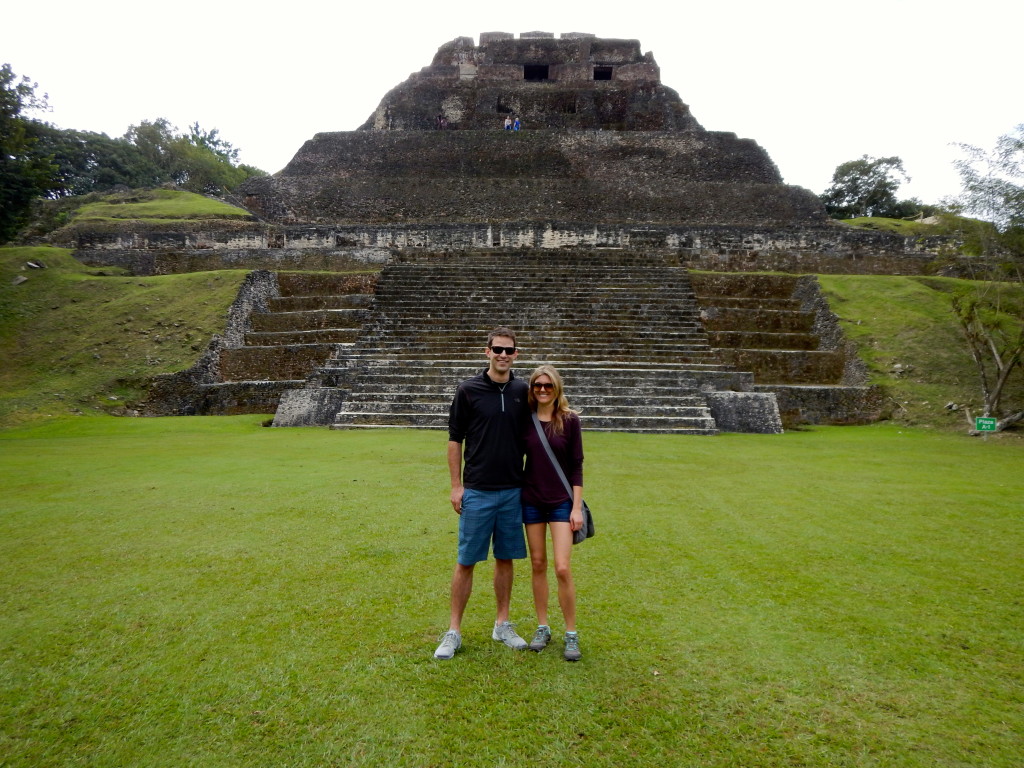 Complete with a series of temples and plazas that date back to the 7th Century, it's interesting to view it all from ground level, but way more exciting to climb to the top of El Castillo palace for 360-degree views of Guatemala and Belize. Really cool stuff…  if only I could have remembered a bit more from my Aztec & Mayan Art History class in college! Thank goodness for Ben Cruz!