Ah, summer. Time for sun, bbq's, fresh fruit, and flip flops. One of my favorite things to do in the summer, though, is to be out on the water for a sunset cruise. It's a relaxing and very fun summer outdoor activity! In my opinion, no sunset cruise is complete without a good bottle of wine and a picnic dinner, whether you're with your significant other or a group of friends. As you can see below, we don't mess around with our picnics – the key is to have a fully equipped basket that's well stocked with wine, cheese, and other snacks!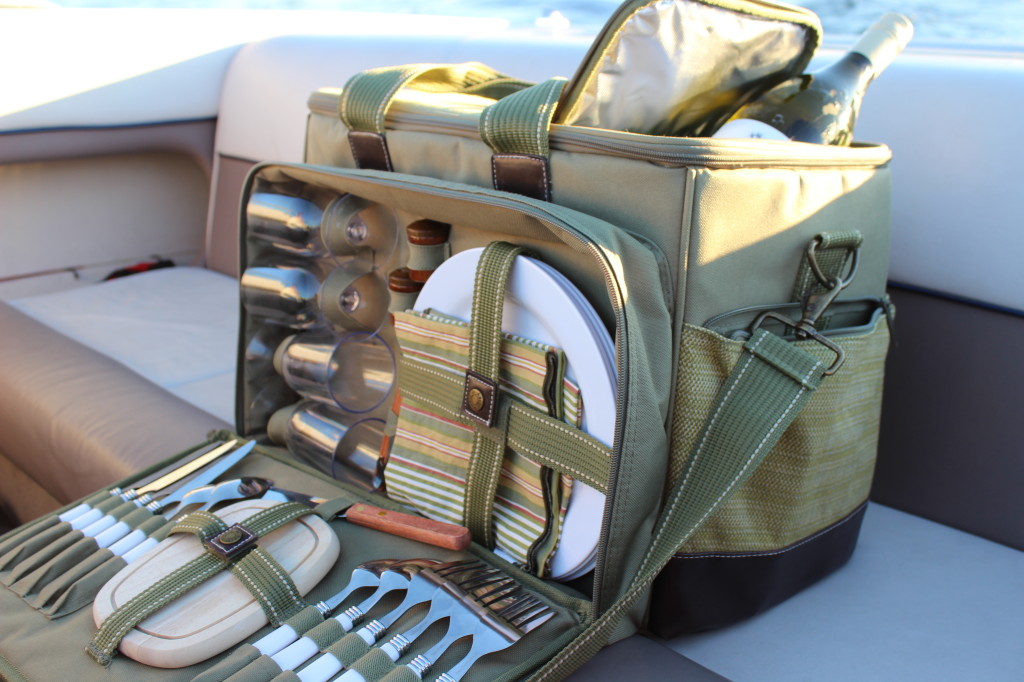 I asked Nick to pick up a bottle of Sauvignon Blanc on his way home from work last night, so we could bring it out on the boat. He chose one we hadn't tried before – the 2012 Dog Point Vineyard Sauvignon Blanc ($20) from New Zealand's Marlborough region. NZ's Marlborough, located on the north end of the South Island, is definitely one of the most famous wine growing areas within NZ. It's also one of the sunniest and driest, known predominantly for Sauv Blanc, but you'll also find Pinot Noir and Chardonnay from this region.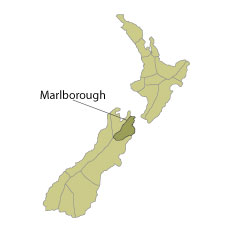 The guys behind Dog Point Vineyards met while working at Cloudy Bay Winery, a well-known NZ Sauv Blanc producer. The grapes are estate grown and hand-picked to produce a Sauv Blanc that's quite different than a lot of the overly herbaceous and green bell pepper-infused NZ Sauv Blancs out there. This wine had noticeable lemon / citrus aromas, as well as nectarines, slate, and subtle grassy notes. With tropical and stone fruit flavors (think nectarines, white peaches, guava), it was refreshing with both bright acidity and fresh minerality in the mouth. What I found interesting about this wine was the slightly effervescent yet chalky texture (due to the 20% natural yeast fermentation)… it was different and created a nice long finish.
Overall, this was a terrific summer wine that seems pretty food friendly. It went well with the triple-cream cheeses we paired with it and if you're into oysters and seafood, I think this wine might be a perfect match for those, too. Go out and grab a bottle of this complex Sauv Blanc and, even if you don't live near a lake or ocean, you can enjoy it in the park, on your balcony or while reading a book in a hammock – it's a summer refresher! Props to Nick for picking out a great new summer wine.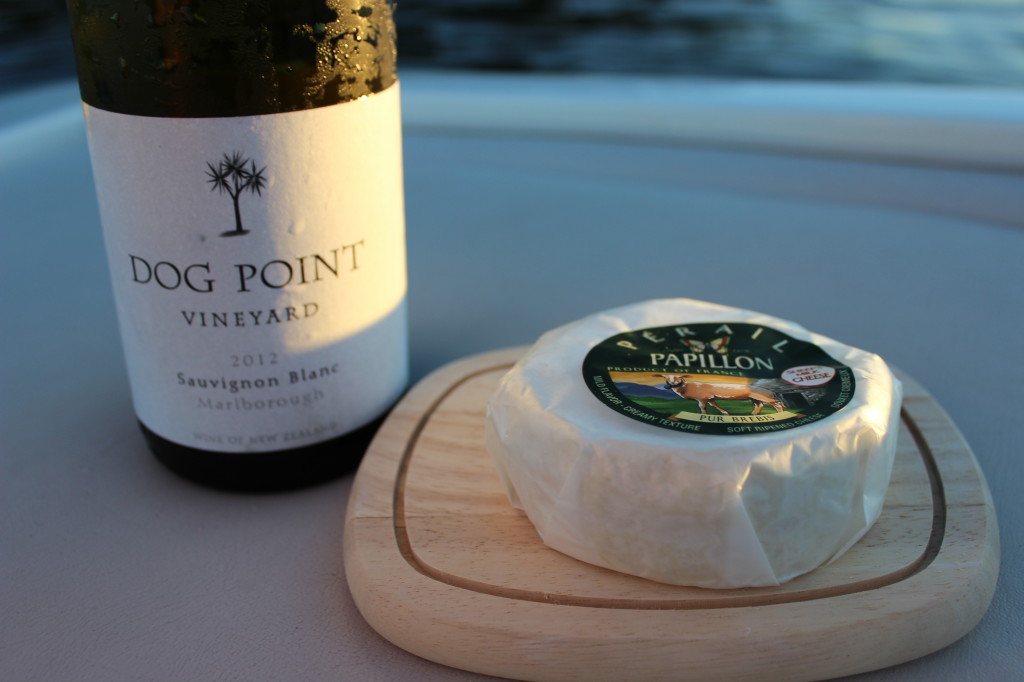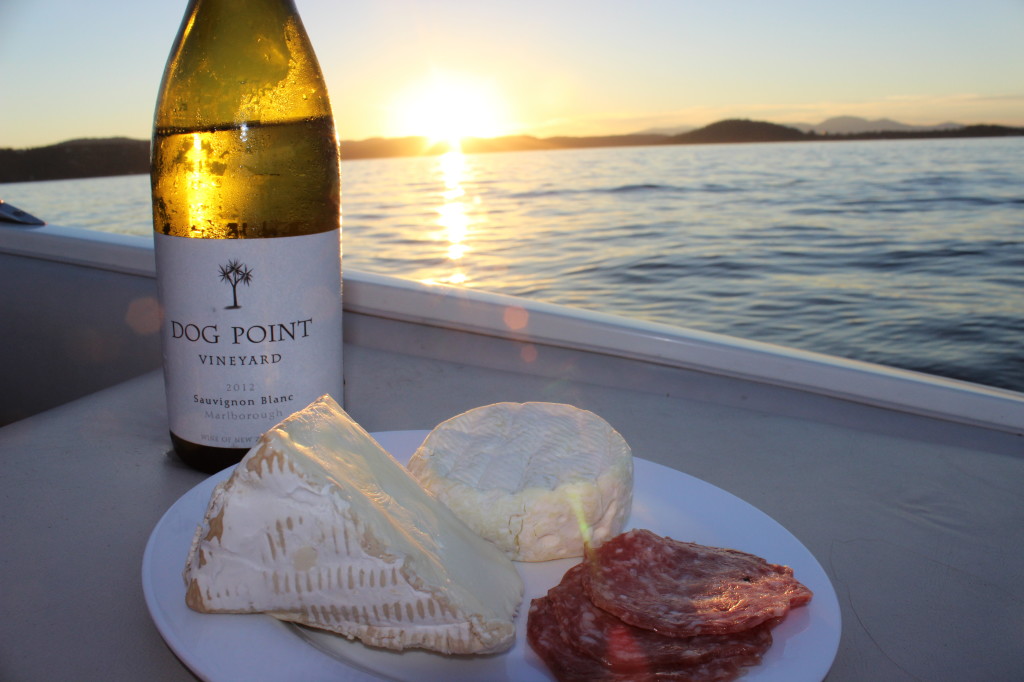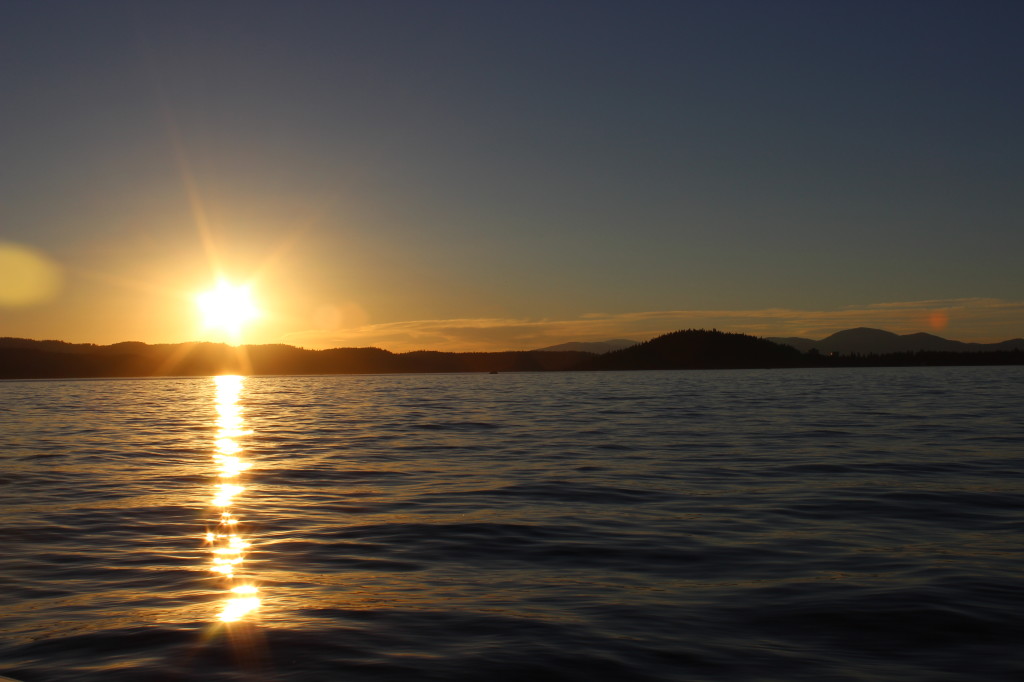 **Wine Notes**
Producer: Dog Point Vineyards
Region: Marlborough, New Zealand
Varietal: Sauvignon Blanc
Vintage: 2012
Alcohol: 13.5%
Price Point: $20
Other: No need to have a wine opener for this wine – it's got a screw cap which is perfect for impromptu boat rides or picnics!