If you haven't yet been to Walla Walla, you're definitely missing out! The area is seriously booming, with a growing culinary scene, awesome wineries and very nice people. It's almost been a year since I was last in Walla Walla, when my friend Sarah and I made a quick trip before I moved. During our whirlwind tour, we met the owner / winemaker of Balboa Winery, Tom Glase. Tom and his wife, Amy, are the brains behind Balboa, where they not only make great wine but ensure each and every visitor feels welcome (doesn't hurt that their adorable dogs are the first to greet you at the door).
At Balboa, Tom specializes in making full bodied red blends (like the powerful Mith and complex Eidolon), but also produces several single varietal whites and reds, like Chardonnay, Riesling, Malbec, Syrah and Grenache. Here he is taking his barrel sampling very seriously… :)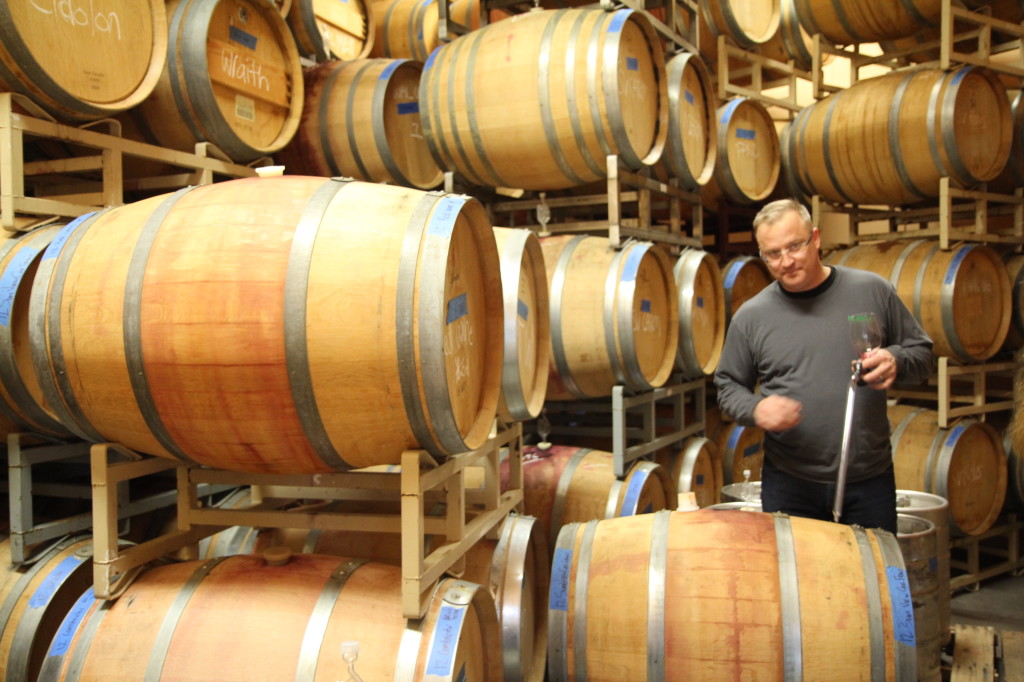 Want to know more about the man behind the wine? Read on to hear which varietal Tom thinks is underrated and what he drinks off duty (which, by the way, sounds like it may become my new favorite drink)…
12 Questions with Tom Glase:
What's your current job title?
Partner and Director of winemaking
How did you get started in the industry?
I received a call from eric dunham in 1998 asking if I could come out and help at l'ecole 41 as he needed to go and sell wine. I have been in the business ever since
What is your most memorable wine or wine tasting experience?
Probably my first one tasting with the founders of the walla walla wine industry. I was so intimidated I spilled wine while swirling and then spitting into my glass, it backfired and I was red again……
Do you have a go-to wine and food pairing?
I love pork belly and syrah
What's the strangest word/s you've used to describe the smell or taste of wine?
Spatula
Which wine varietal do you think is underrated?
grenache
Is there one person in the industry you really admire and/or has been a role model for you?
Rick Small
When you're all wine-d out, what is your drink of choice?
Gin, st. germain, grapefruit juice, and prosecco with a mescal float.
Favorite place in the world you've visited?
Tofino (British Columbia)
If you had to describe yourself in 3 words, what would they be?
I love life.
Do you have a random talent or party trick?
The ability to disappear.
What 3 things would you take on a deserted island with you other than water?
Satellite phone, flame, and a knife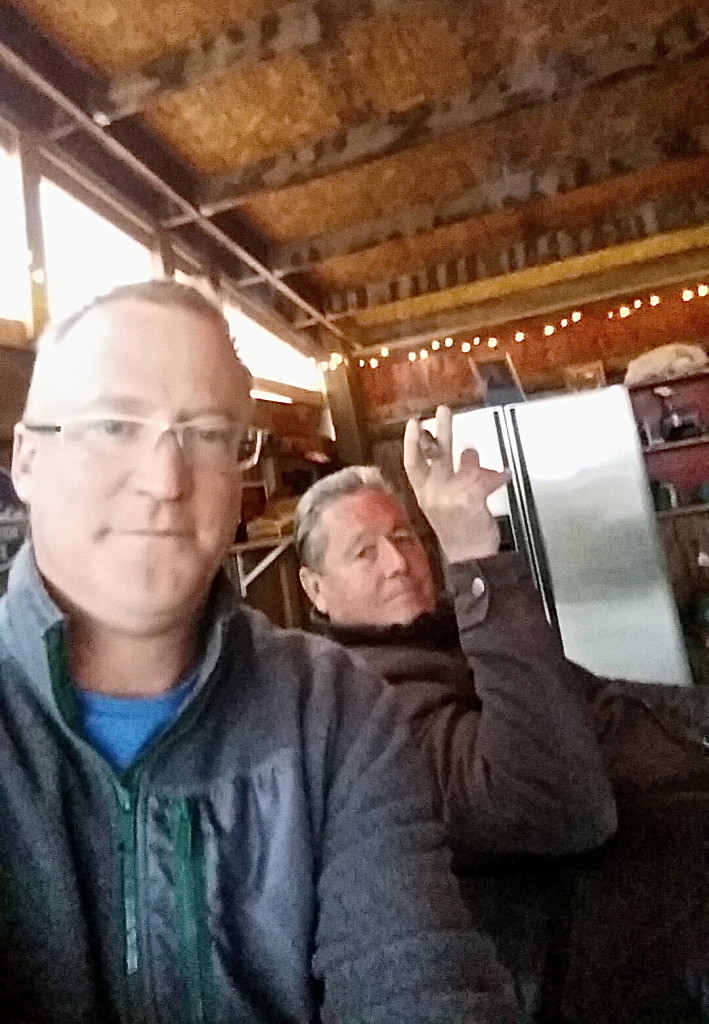 Thanks to Tom Glase for participating in this month's 12 Questions (and for providing the above 'cigar selfie')! Read more about my visit to Balboa Winery here. Cheers!