Jagged cliffs. Stunning scenery. Big Sur is right up there with the most photographed places in the US for sure, and if you haven't driven on Highway 1 between San Simeon and Carmel before, it should be on your bucket list. Heading north, the drive starts out pretty flat and then you suddenly find yourself driving along steep, cliff-hugging winding roads. Although Nick and I did the drive from Santa Barbara to Half Moon Bay a few years ago, Big Sur is definitely the type of place to visit more than once, so we were excited to get back and explore. This time, we met up with my best friend and her boyfriend in Big Sur for a couple nights of camping to ring in the new year… 30 degree weather and all. Believe it or not, we weren't the only ones who had this brilliant idea — there were lots of campers!
Really, there's not much to say about the Big Sur area other than it's more magnificent than the photos make it seem. The water really is that blue/green and the trees really are that green! No Photoshopping here (PS, I don't ever Photoshop my pics). Enjoy!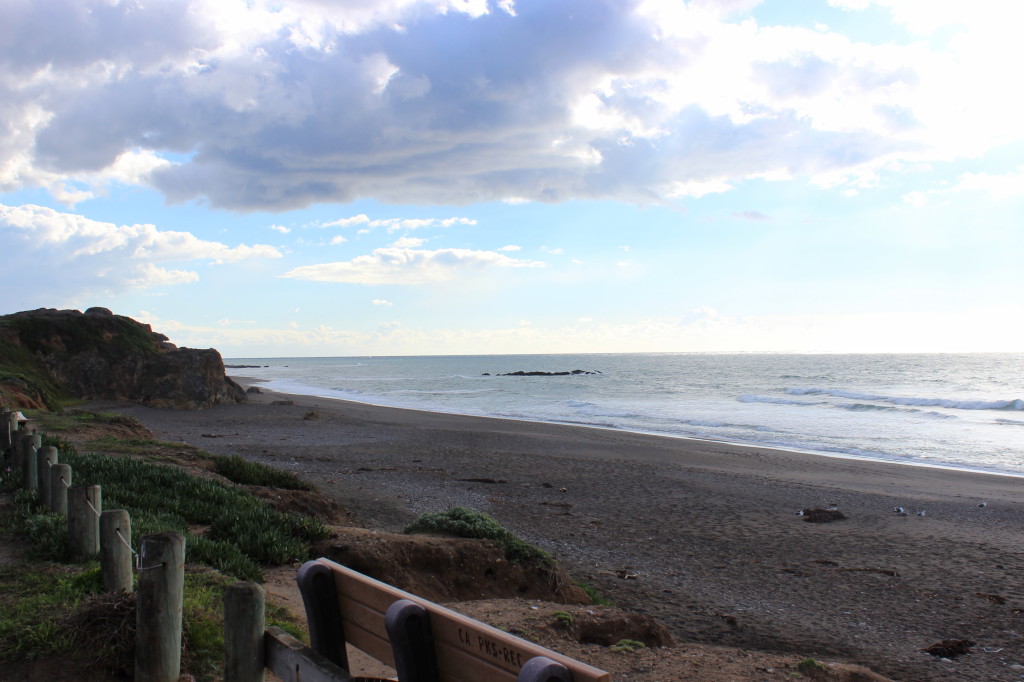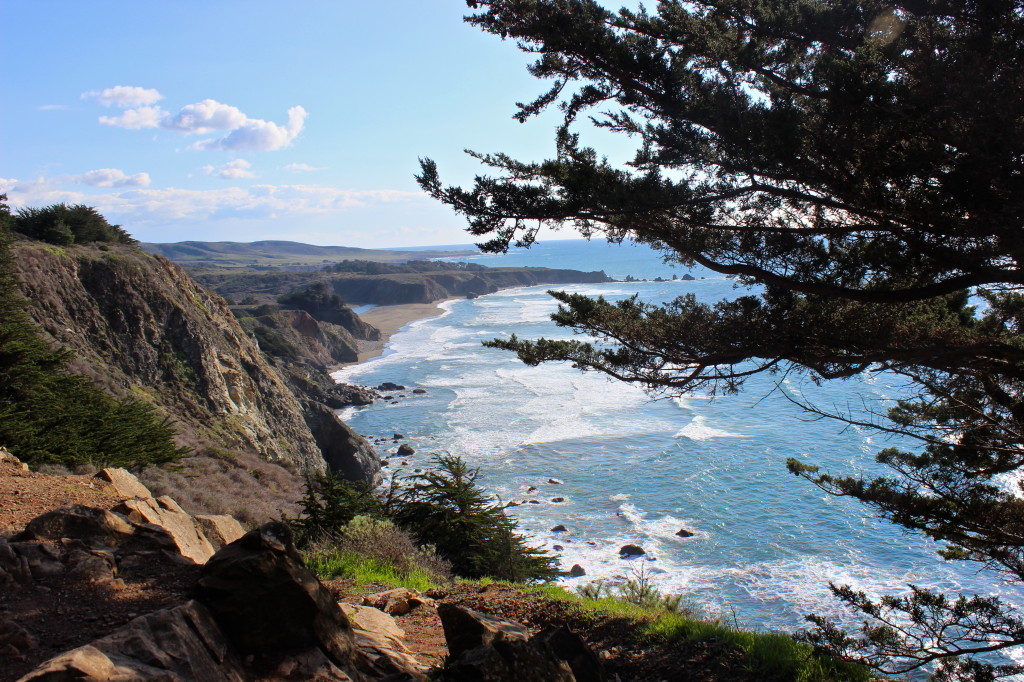 Around every curve there seems to be a picture perfect opportunity, and plenty of professional photographers capturing its essence.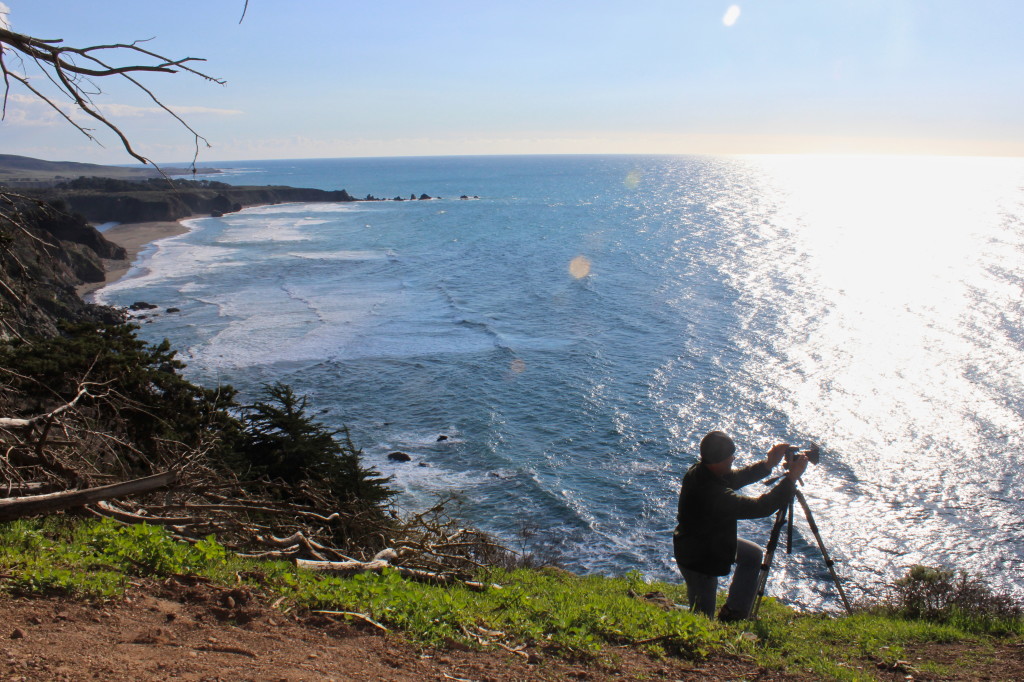 The ocean takes on several different shades of blue and green along the coast.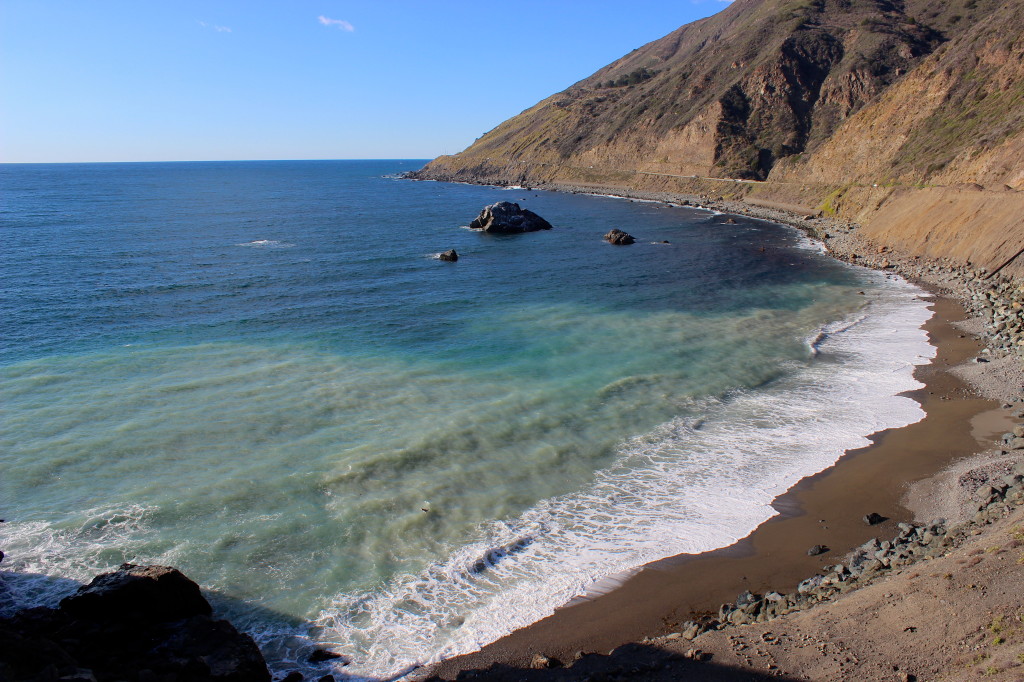 Standing on the cliffs really showcases how vast the ocean is.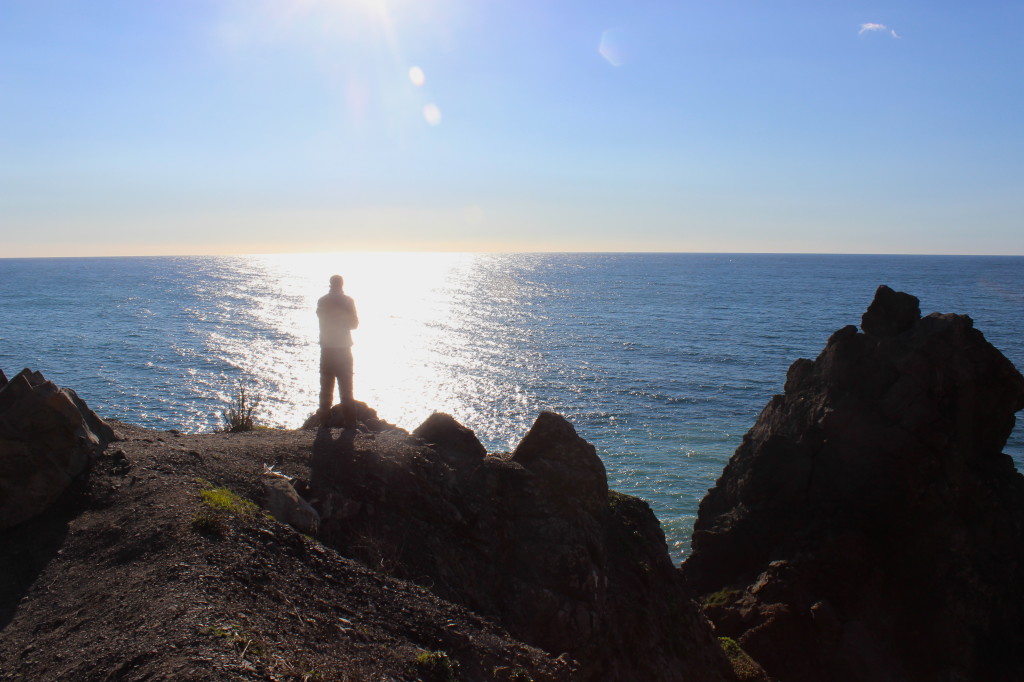 Our campsite amongst the Redwoods: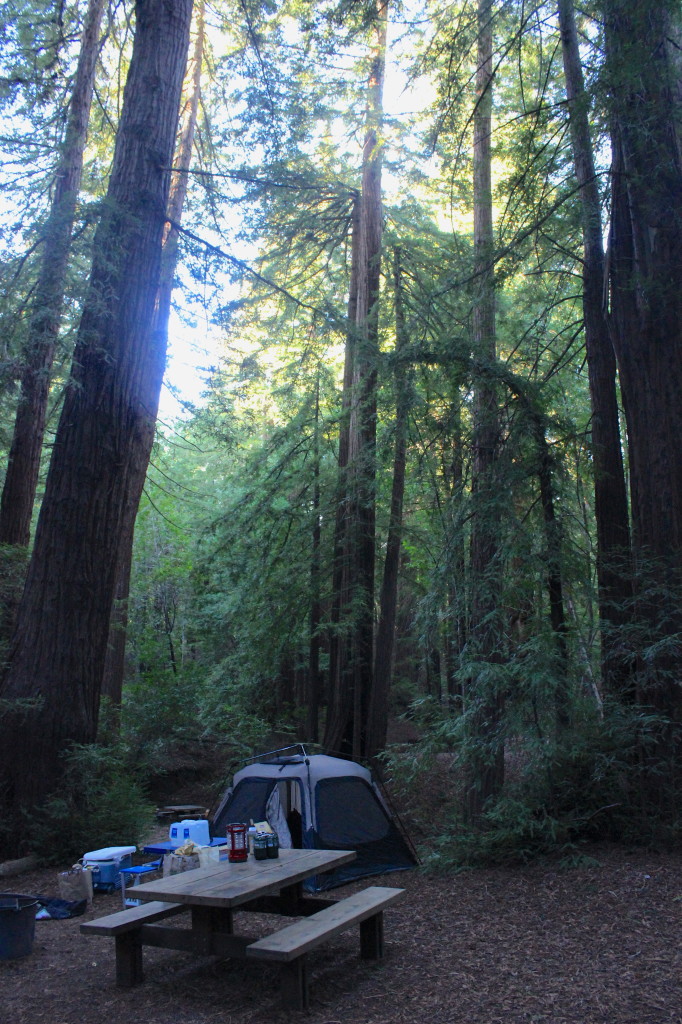 No, that's not our VW Bus, but it turned out to be a postcard worthy photo…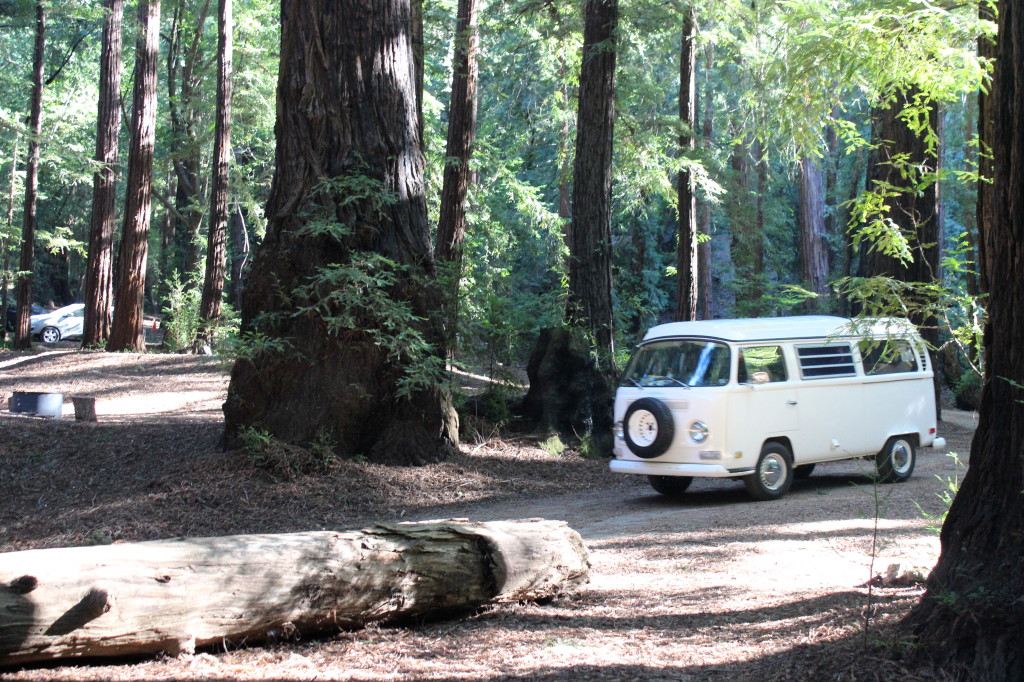 Hiking in Julia Pfeiffer State Park.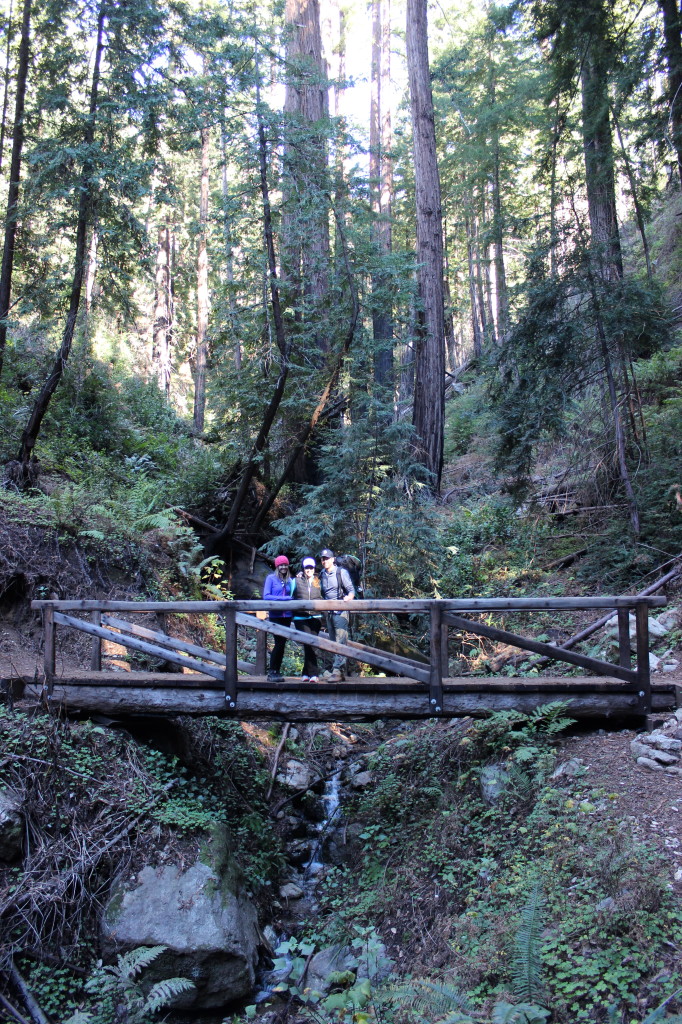 The view from the top.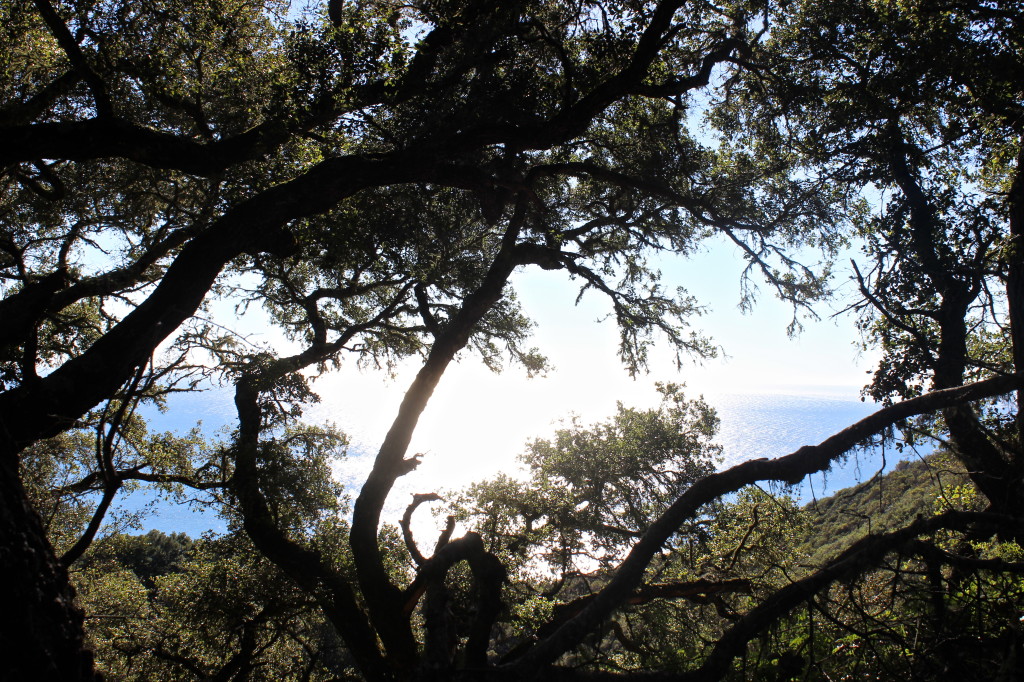 I mean, come on! How gorgeous is the sun shining through the trees onto the babbling brook?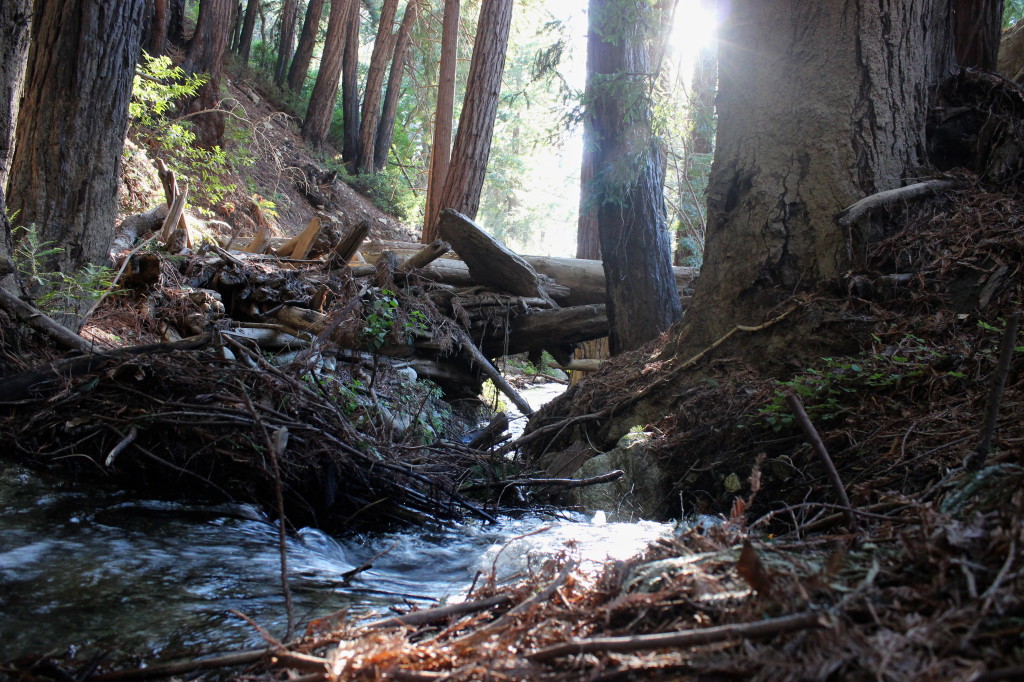 One of the most photographed places in all of Big Sur — McWay Falls, which has an 80 foot waterfall. There's no fee to visit this beauty, either.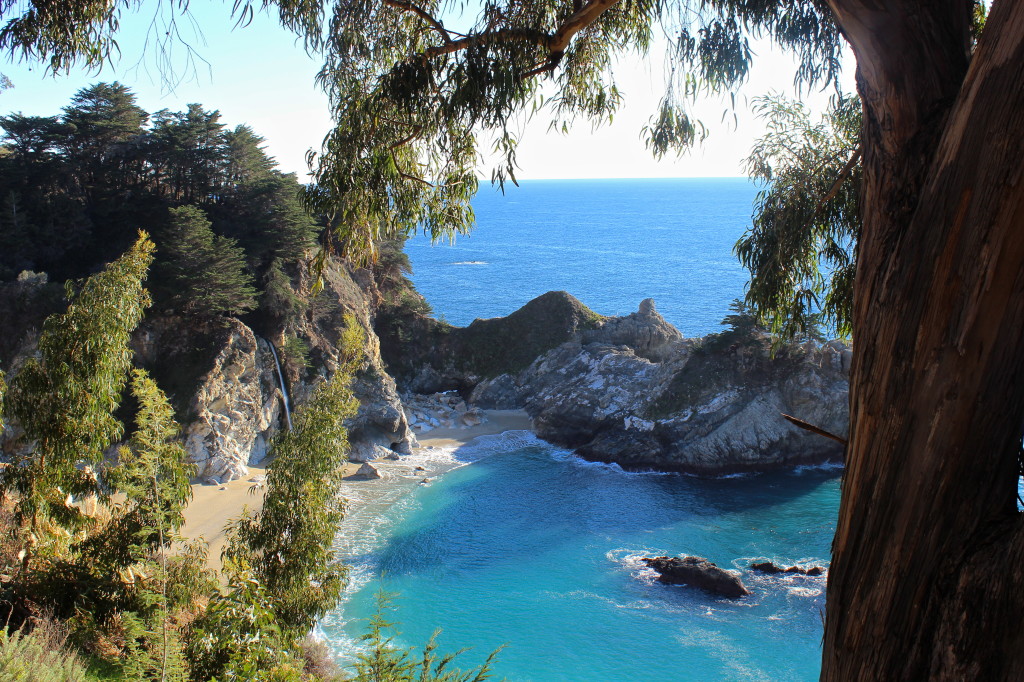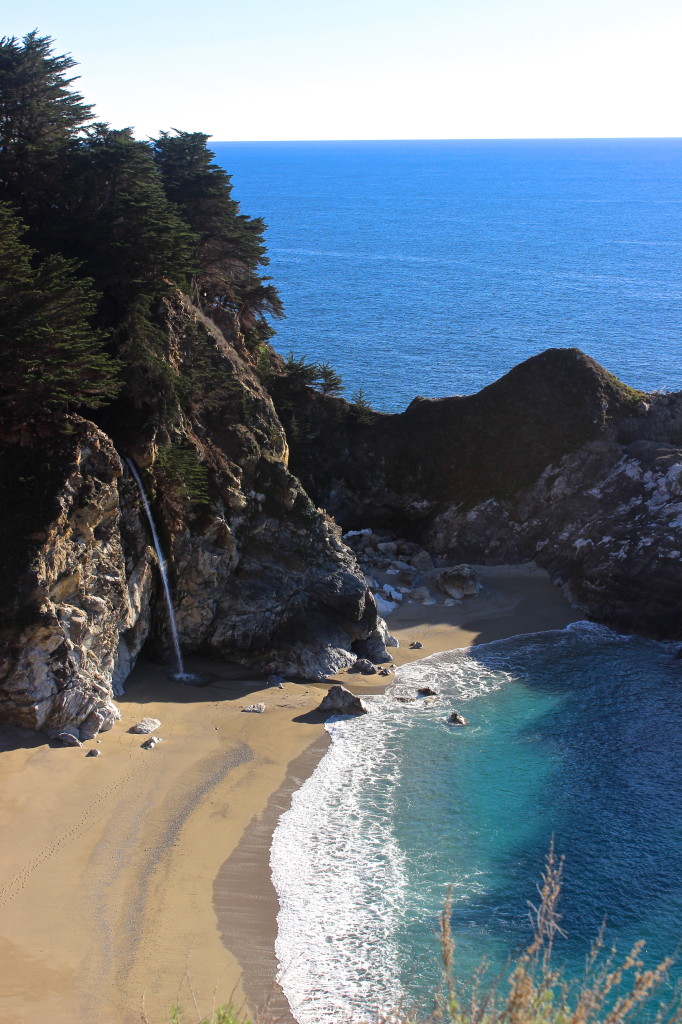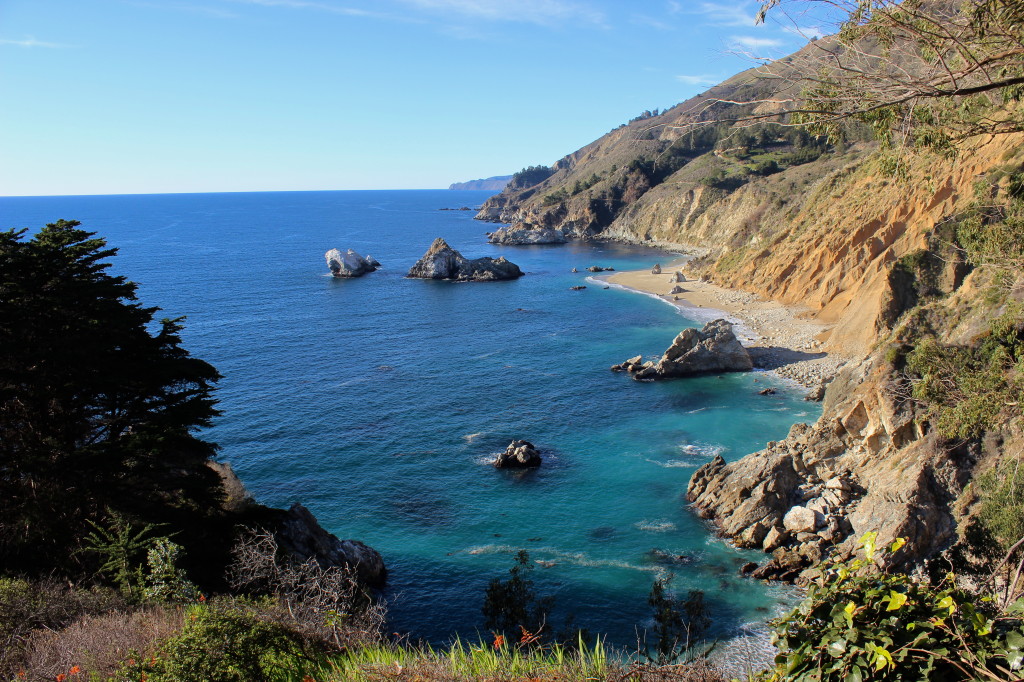 The view from Nepenthe, a popular spot for a drinks and food.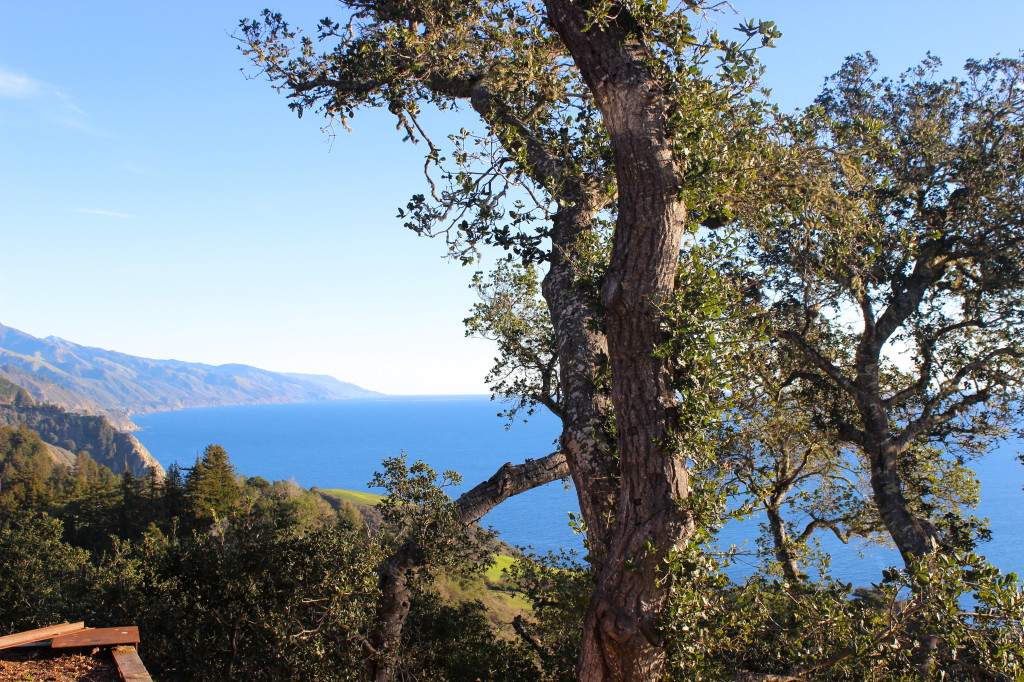 After camping for two nights, we made a quick stop for one last photo while en route to a hot shower!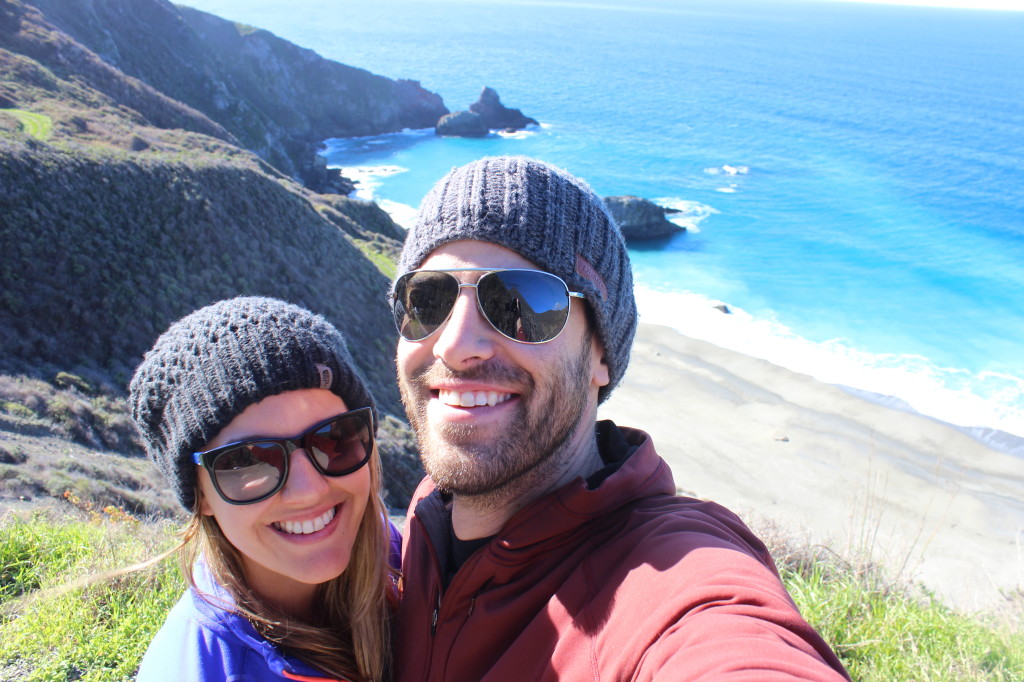 Tips: If camping isn't your thing, there are more luxe places to stay like the Ventana Inn & Spa or Post Ranch Inn. I hear the Post Ranch Inn actually has 7 tree houses you can stay in, which might have to go on my bucket list! For a more affordable option, try staying in a yurt on the hillside at the Treebones Resort.
December and January are whale watching season in Big Sur, and it's nearly impossible to not see spouts along the coast from dozens of whales.
Cell service isn't available for most of the drive, so just take in the view without worrying about work emails or Instagram.
Lastly, bring your camera!