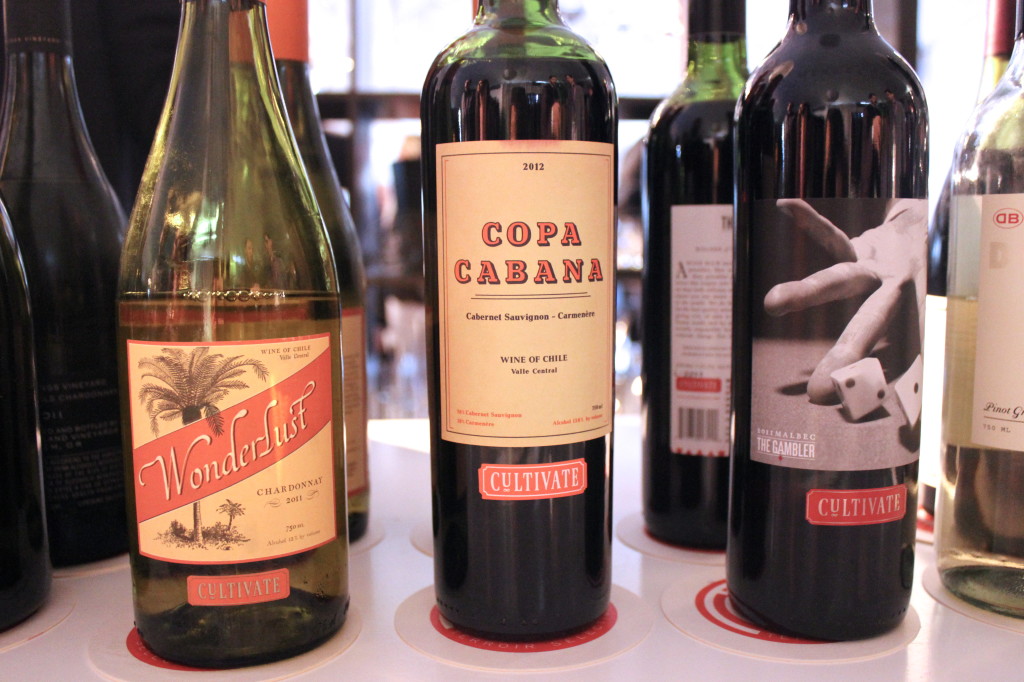 I am very excited to announce a new monthly addition to my blog: 12 Questions With… Once a month, a winemaker, sommelier or wine aficionado will answer twelve questions selected by yours truly, each person getting the same set of questions to answer each month. The goal is to keep it fun and light-hearted while introducing you to some cool people in the wine industry.
My first participant is Nat Gunter! Nat's the winemaker for Cultivate Wines, part of the Terroir Selections family of wine brands. Having met Nat a few times, I can tell you that he's a very nice and gracious person and a true Southerner! Nat grew up in Alabama, has worked in New York, Los Angeles, and Napa, and currently lives in North Carolina with his wife, Lily. As Director of Winemaking for Cultivate, he spends his time traveling the globe to make wine for Cultivate's assortment of blends and single-varietals. If you've never heard of Cultivate, the wines are affordable ($12-$25), consist of grapes from different parts of the world (like Italy and Chile), and are easy drinking everyday wines. The best part? Purchasing these wines allows you to give back! That's right, Cultivate gives back 10 cents of every dollar to support non-profits across the world. Pretty cool.
To find out what Nat thinks about pizza and wine, if Merlot is over or underrated and how much he loves avocados, read below!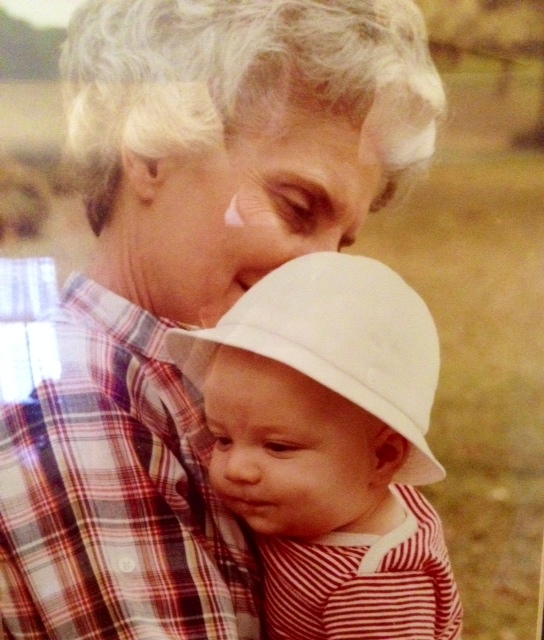 Nat with his grandmother (love the outfit).
12 Questions with Nat Gunter:
What's your current job title?
Director of Winemaking for Cultivate Wines
How did you get started in the industry?
I started in the Front-of-House in the restaurant world. On the production-side of things, I began as a harvest intern.
What is your most memorable wine or wine tasting experience?
The most memorable wine was super-recent. I was fortunate to share a bottle of '95 Chave Cuvée Cathelin with two really funny fellows. The wine was so good we actually got a little serious, but not for too long. I've probably thought about that bottle once a day for the last couple of weeks.
Do you have a go-to wine and food pairing?
In the Terroir Selections wine family we eat a LOT of Pizza. Turns out, EVERYTHING goes really well with pizza. So to answer your question, pizza and whatever bottle is open and within reach.
What's the strangest word/s you've used to describe the smell or taste of wine?
I'm not sure it's printable!
Which wine varietal do you think is underrated?
Oh goodness, I feel like good Merlot should get more love. So many right-bank wines have moved me. When Merlot is grown in the right soils and vinified well, it truly feels good to drink.
Is there one person in the industry you really admire and/or has been a role model for you?
Just about every time I meet someone new in this world of wine, I find many things to admire about them, their life's work, their enthusiasm, their generosity. I think that's why we all got into it in the first place; it was fun and the people were super nice. For me, John Kongsgaard is one of the great gentlemen of the wine world – at least that I've had the privilege to meet. He has a body of work that speaks for itself of course, but he is also a husband, a father, a teacher, a kind and generous man, and a lover of music. For me, that's the real role model. It's never just about wine, it's about a life well-lived.
When you're all wine-d out, what is your drink of choice?
Even if I'm not wine'd out there is no greater first sip of any beverage than an ice-cold beer.
Favorite place in the world you've visited?
The Basque region of Spain.
If you had to describe yourself in 3 words, what would they be?
Polite, silly, warm.
Do you have a random talent or party trick?
I can sing the Act IV baritone aria from La Bohème "Vecchi zimarra senti…" from memory.
What 3 things would you take on a deserted island with you other than water?
My wife Lily, as many avocados as we could carry, and a sailboat.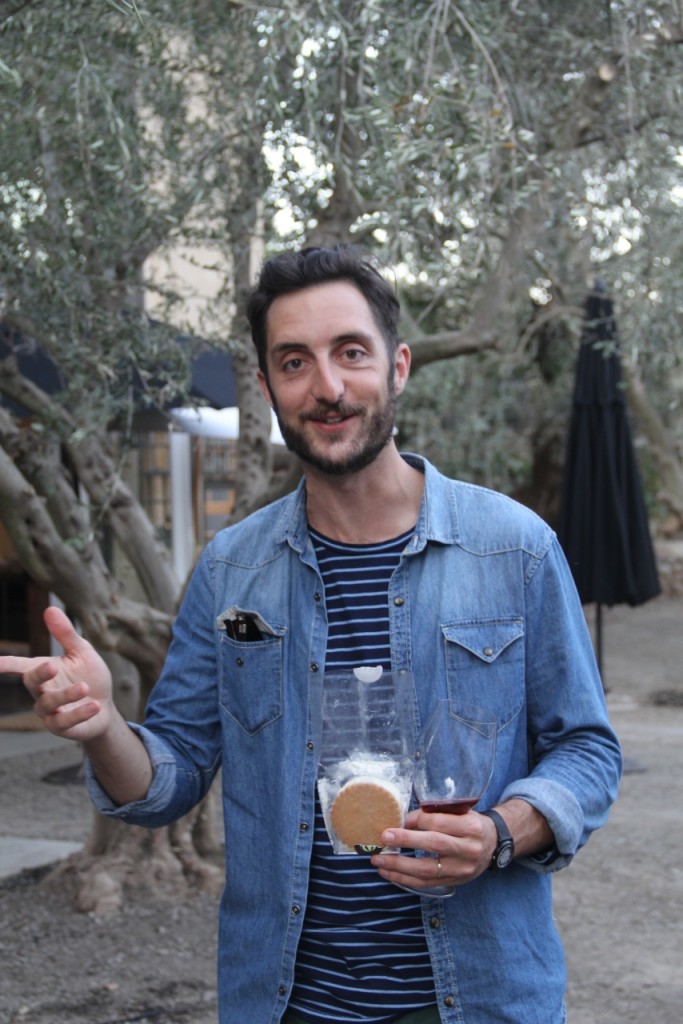 Nat trying out a new wine and food pairing – red wine with an ice cream sandwich. Turns out it didn't work out too well… a horrible pairing, in fact. :)
Thanks to Nat for participating in the first ever '12 Questions With' post. Read more about Cultivate Wines on my blog here or check out The Give to learn more about how Cultivate gives back. Cheers!
Personal photos provided by Nat Gunter.