Sometimes a wine is special because you bought it for a special occasion. Sometimes a wine is special because of the people you drink it with, and other times a wine is special because there's a unique story that comes with it. If the story tugs at the heart strings and makes you think about the people who made it when you take a sip, it's special regardless of the price or taste.
For Wine Wednesday (remember, it's a real day of the week), I opened up a bottle that just so happens to come with a pretty special story. Okay, I promise I'll stop using the word 'special' now. :) The wine is the 2012 Château de Roquefort Rouge "Grêle" ($24) from France's Provence region. The story starts with a man named Raimond de Villeneuve, who owns the Château de Roquefort winery located in the dry and rocky hills of Provence about 35 minutes East of Marseille. At about 1,000 feet above sea level, it's an area that is consistently dry and balmy. Raimond, who's known for producing quality wine, also has a reputation for being a nice guy, lending his equipment out to needy farmers and offering advice on biodynamic farming practices whenever asked. Good karma, right? Unfortunately, on the evening of July 1st, 2012, a sudden and violent hail storm (which was extremely rare for the region) completely devastated his 62 acres of vineyards. After 7 full minutes of hail, there was not a single leaf left on the vines… talk about the worst thing ever for a wine producer. As neighbors and fellow growers stopped by to see the damage, they were appalled by the devastation. Word of the violent storm and damage spread around the wine industry, and soon his peers started showing up at his door offering portions of their crops, grapes and must, around Provence all the way to the Northern Rhône. From Grenache to old vine Syrah to Carignan, Cinsault and Cabernet, 35 different vineyards and producers donated, much like a Who's Who of French wine. Using the grapes and must from these producers, Raimond created a cuvee that will certainly never be created again. (Side note – 'must' is the freshly pressed grape juice that contains the skins, stems and seeds of the grapes — think of it as pulp).
So, it's no coincidence that this wine is named "Grêle," meaning 'hail' in French. It's a heartwarming story of challenge and triumph, support and community. How can you not love it!? Okay, so maybe the wine isn't the best thing ever, but the story is indeed memorable. With aromas of dark berry, cream, cassis, and herbs, the wine has smooth tannins and a savory finish. It's medium-bodied but super soft on the palate, which makes it feel light on the tongue. I'd highly suggest pairing this wine with grilled meat (I liked it better after the grilled carne asada I paired with it), which seems to bring some life to it and, if you have time, let it breathe for 20 minutes or so. The aromas and flavors will start to shine.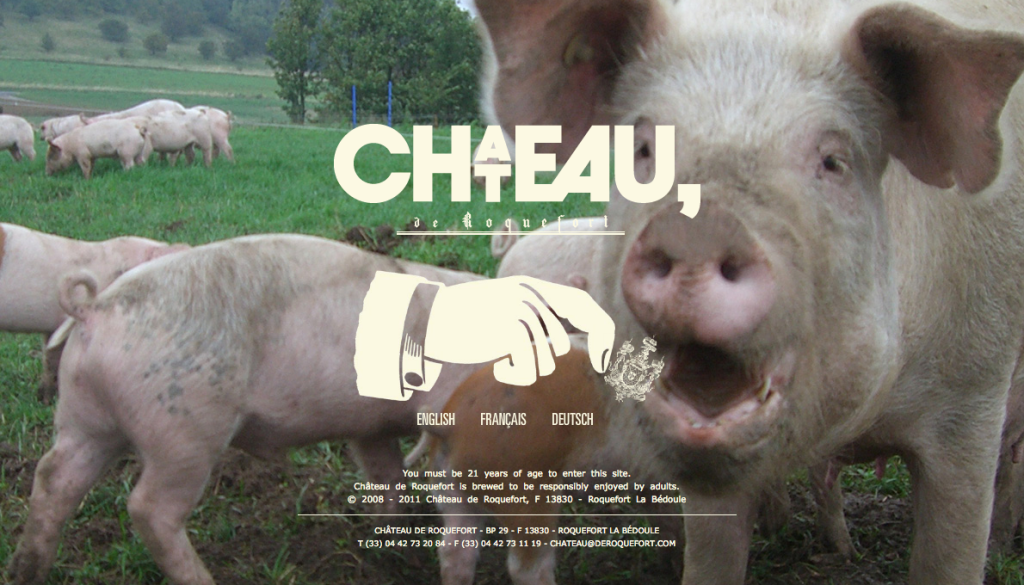 Here's to amazing, generous people in the wine industry and beyond, and to overcoming all of life's challenges. What's your favorite wine story?
PS – Had to include a snapshot of their website (above) which made me laugh.