This month's Q&A is with one of Santa Barbara's newest faces in the wine industry, Jamie Slone! If you recall back in November, I wrote about Jamie Slone and his new wine tasting room in Santa Barbara's Wine Collection of El Paseo, Jamie Slone Wines. He and his wife, Kym, both hailing from Tuscon, opened up their tasting room less than 6 months ago and have made Santa Barbara their home away from home. They're both fun-loving, nice people that deserve major props for jumping in head first into the wine biz… and so far, things seem to be going well! I was actually just in the tasting room on Valentine's Day for some wine and chocolate and it was definitely a happenin' spot.
Read on to get to know the man behind the label, and learn which varietal he thinks is underrated and how he likes to describe a wine. I especially like his answer for what he'd bring on a deserted island.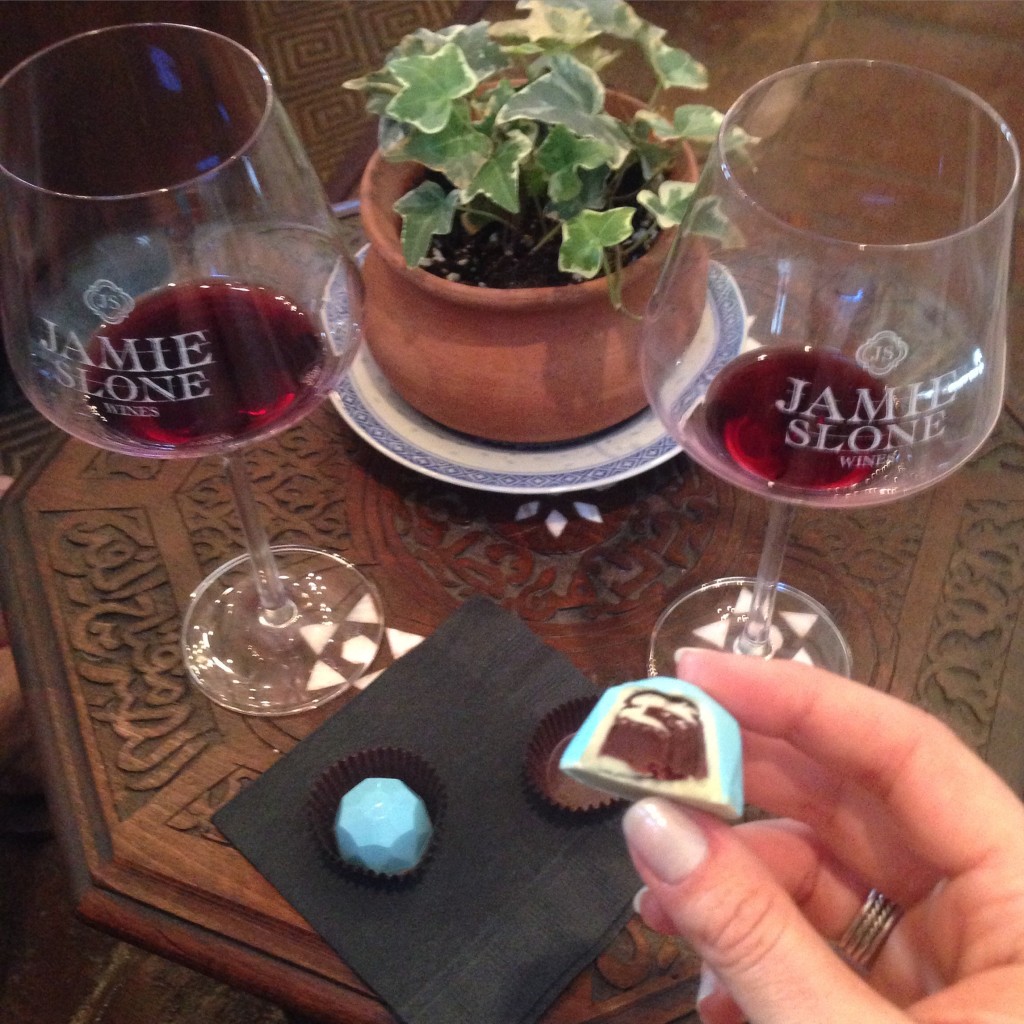 12 Questions with Jamie Slone
What's your current job title?
Owner & Jack of all trades.
How did you get started in the industry?
Obsessively tasting wines while traveling around the world. And while racing cars in Sonoma I'd visit wineries and ask a million questions. In the end: Leap of Faith.
What is your most memorable wine or wine tasting experience?
Wine Experience: trip to Mouton Rothschild in Bordeaux summer 2013 with my daughters and wife. During the tasting experience we were given a full bottle of the current blend and told we couldn't take the bottle with us. The pressure was on because we had 40 Russian merchant men waiting on us for the room.  It was only my girls' second day ever tasting wine. So, my wife Kym and I polished it…. in 10 minutes. And enjoyed every single drop of it!
Wine: my new GSM that's still in barrel!
Do you have a go-to wine and food pairing?
Yup:  Wine + Food. And my mantra is to start with a wine you like.
What's the strangest word/s you've used to describe the smell or taste of wine?
For me the words are more about the experience in general. So things come out of my mouth like:  this baby rolls or this puppy is Phenom.
Which wine varietal do you think is underrated?
Grenache. I mean really now, it's so good alone and blended with Syrah and Mourvèdre. Working on my Mèlange now.
Is there one person in the industry you really admire and/or has been a role model for you?
Any aspiring winemaker or owners who are going for it! Putting it all on the line like we are doing. It's got to be a passion and I have met many people, younger mostly, that are out to live the dream. It pumps me up to be around them. People like Kelsey Gorter, Sam Smith and Max Marshack.
When you're all wine-d out, what is your drink of choice?
Old Fashioned made with Rye whisky. Huge single cocktail ice cube. No soda water. Game on!
Favorite place in the world you've visited?
Lake Como, Italy with my awesome wife Kym.
If you had to describe yourself in 3 words, what would they be?
Passionate, Stamina, Vision
Do you have a random talent or party trick?
Working on that one still.
What 3 things would you take on a deserted island with you other than water?
My wife Kym, grapevines and a machete!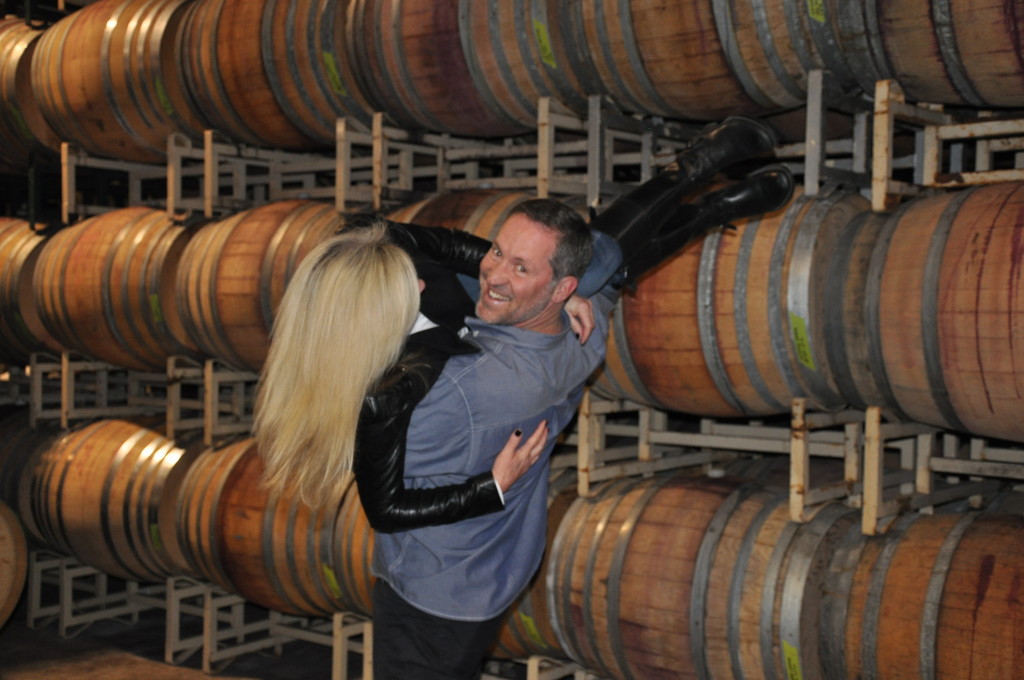 Cheers to Jamie for participating in this month's 12 Questions With. If in Santa Barbara, be sure to check out their Spanish style tasting room, where you're likely to meet Jamie and Kym in person!