Well, it's finally here. The Santa Barbara Public Market is officially open. I've spent the last few months eagerly awaiting its opening not only because I live only a few short blocks away, but because I was hoping that it'd be similar to the Ferry Building that I frequented all too often while living in San Francisco. Although it's much smaller than the Ferry Building, the SB Public Market is a neighborhood gem providing access to local artisanal and sustainable food.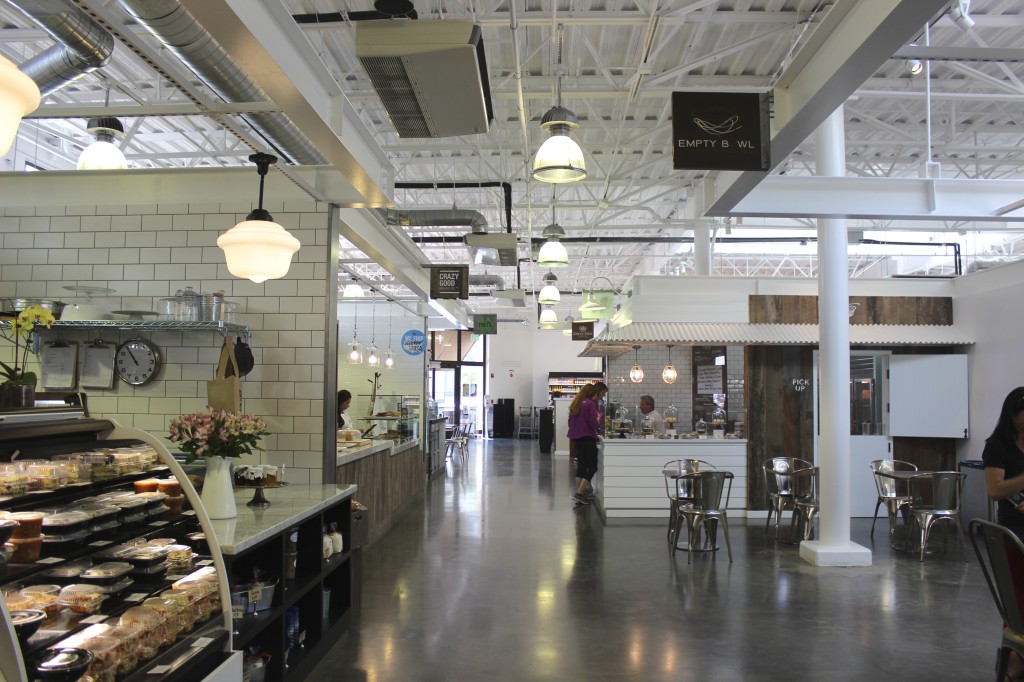 Modeled after the Ferry Building as well as Pike Place Public Market in Seattle, the experience includes several different food purveyors and merchants under one roof (15,200 square feet to be exact).  It's been been open a month and Nick and I are already regulars. Judging from the crowds of people that flock here on a daily basis, I don't think we're the only ones either!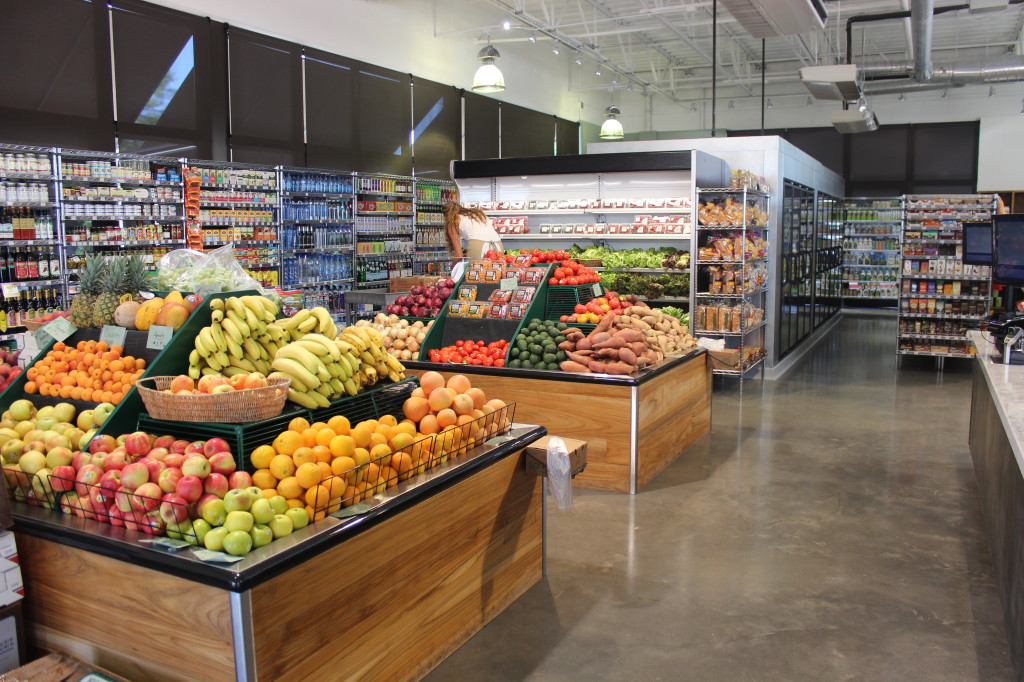 Regardless of taste, there's pretty much something for everyone available here. If you want to stick to the healthy staples, near the entrance there's Forager's Pantry, a mini market with local produce and organic grocery items, and Juice Well, an organic juice bar. Just past that you'll find the good stuff (aka, the not so healthy staples) – like artisanal ice cream at Rori's Creamery or gourmet cupcakes in flavors like Bailey's & Cream at Enjoy Cupcakes. Side note – if you're gluten free or just looking for something different, you HAVE to try their Mousse Cups. I'm obsessed! Nick and I had to cut ourselves off because although insanely rich, they're highly addictive.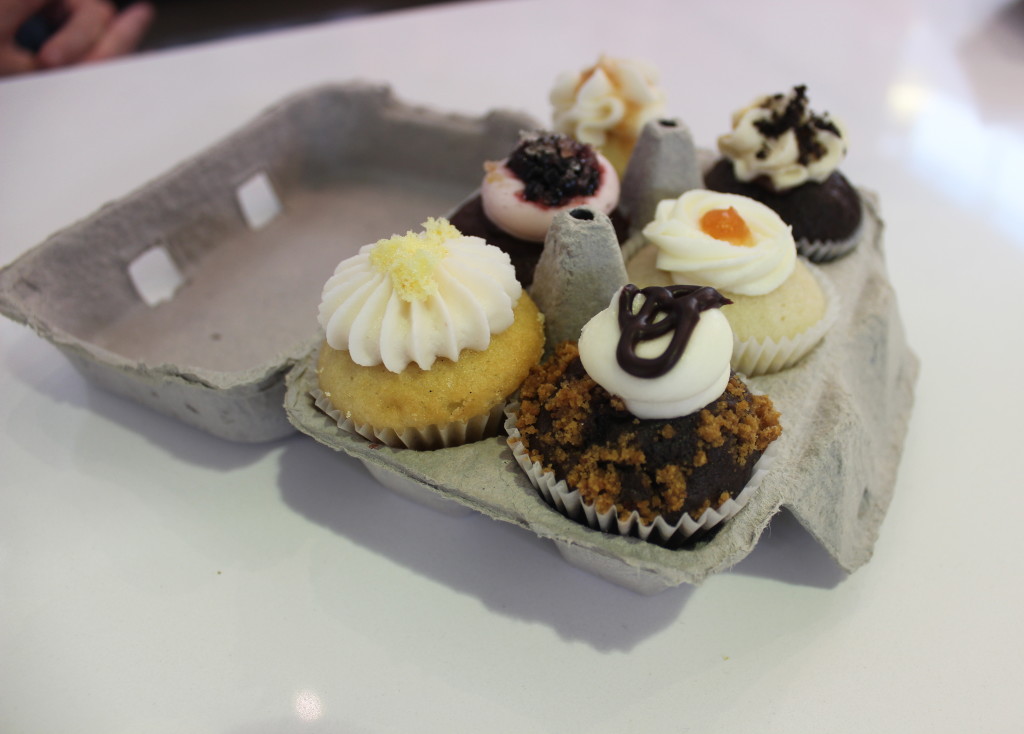 If you're looking to sit and enjoy a meal, I'd highly recommend Empty Bowl Noodle Bar for flavorful Thai dishes and handmade dumplings. Over 4 years ago, Nick spent a month in Thailand and he's been on the hunt for authentic pad thai ever since. Pad thai dish after pad thai dish, he could never find anything remotely as authentic or delicious…  well, not until he tried Empty Bowl. Major high fives to Jerry and team! I have yet to try the pad thai, but everything else that I've tasted is seriously delish, like the green papaya salad and the pork potstickers. YUM.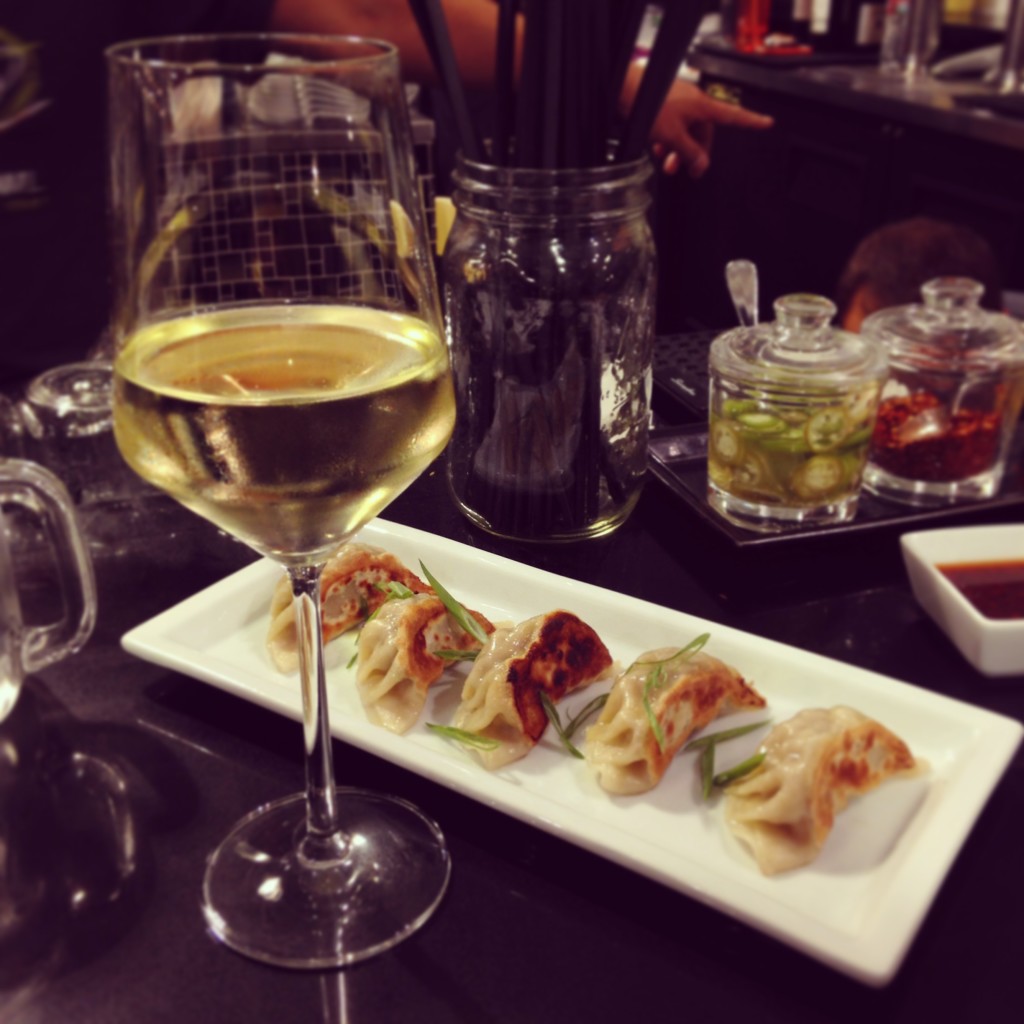 The Pasta Shoppe, just around the corner, is also a great option for dining inside the market. Not only do they make their pastas fresh daily, but they have as assortment of pasta hard to find anywhere else (think squid ink tagliatelle or beet ravioli). They even make a gluten free pasta that they switch out regularly. Super friendly staff and inventive dishes (read more here.)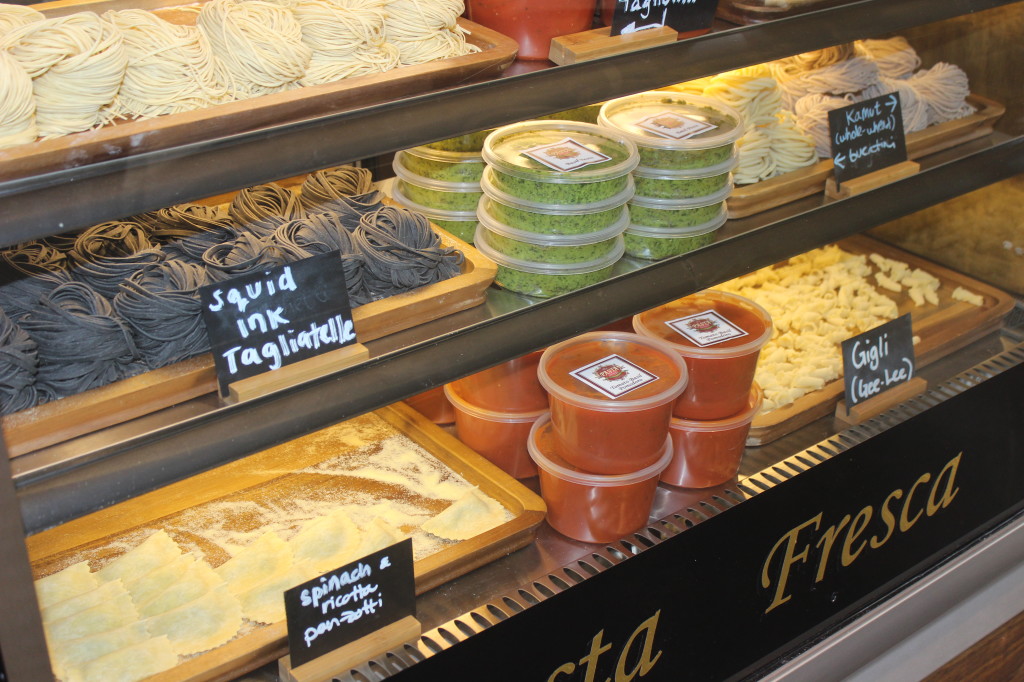 Of course, there are plenty of other things to strike your fancy, like coffee, olive oil, cheese, seafood and bread…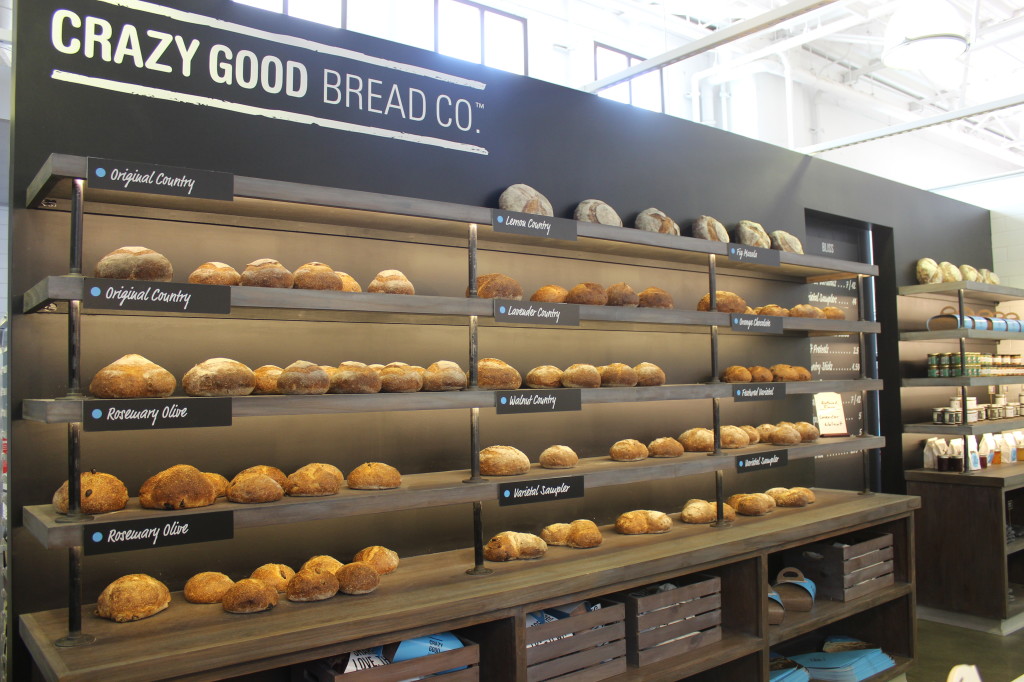 There's even a butcher shop (BelCampo Meat) which offers sustainably raised meat and poultry and things you might not be able to find at your regular market (like rabbit, quail and goat). Respect!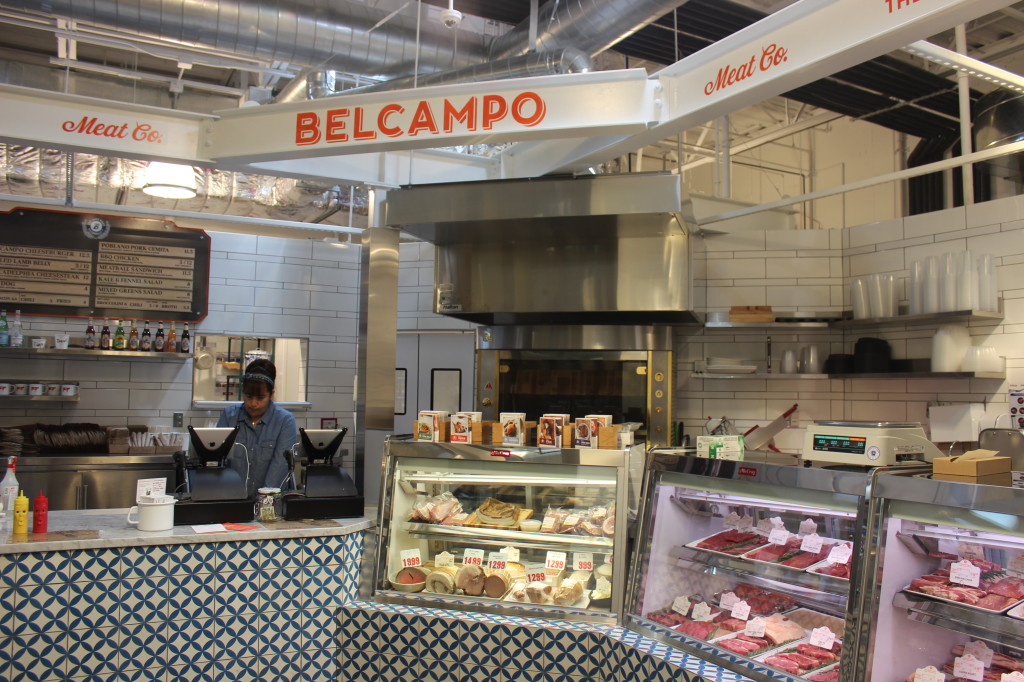 With all this talk of food, do you really think they'd exclude wine and beer? Come on, this is California! In the very back of the Public Market is the oh-so-popular, glass-enclosed wine and beer bar called, Wine + Beer. There's wine plus beer for every taste and budget (both on tap, by the bottle, by the glass and to go).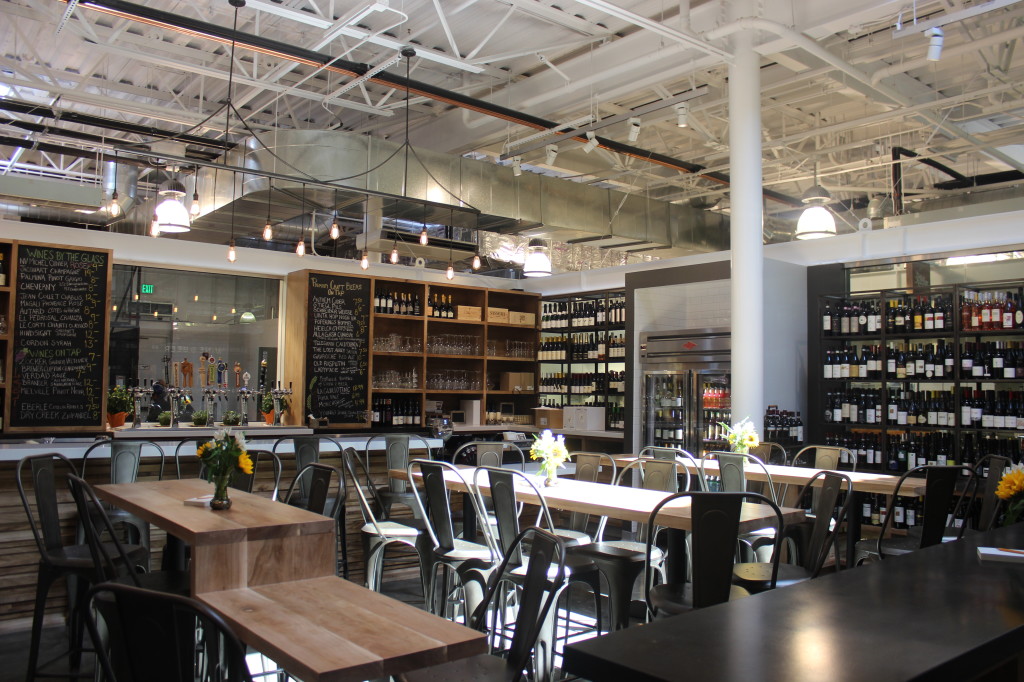 Don't be fooled by the photo above, this place is always crowded. It's a great stop for a quick drink for awesome people watching or to buy a bottle and stay awhile. Plus, you can order food from any of the vendors and they'll deliver it to you inside.
The SB Public Market will surely become its own destination for locals and tourists, if it hasn't already. It's a great addition to the neighborhood and is truly a one-stop shop for SB foodies!
**SB Public Market**
Open: M-Th 7am – 10:30pm; F – Sat 7am – 11pm; Sun 8am – 10pm
Location: 38 West Victoria (at the corner of Chapala)
Phone: 805.770.7702
For a list of all the purveyors, click here.