Brix. Flabby. Malolactic Fermentation…. you may love to drink wine, but do you get overwhelmed when the convo goes from 'this wine tastes great!' to total and utter wine geek lingo? I'm here to help! Wine should be fun, not stressful, but with so many people becoming more versed in "wine speak," it can be hard to keep up. Below are a few common wine terms to learn so you, too, can sound like a wine pro!
Grape & Winemaking terms:
Malolactic Fermentation – this is a process in winemaking in which lactic bacteria coverts malic acid to lactic acid. Okay, so maybe that's too scientific for ya, but essentially it helps reduce the tart, strong acidity of a wine so it becomes softer, almost creamy in texture (buttery).
Brix – a measurement of the sugar levels in a grape or wine. It's key for understanding when to harvest grapes.
Veraison – this refers to the changing of the color of grapes during ripening.
Late Harvest – grapes that are left on the vine longer than usual, allowing them to ripen longer and retain more sugar. It usually indicates a sweet wine.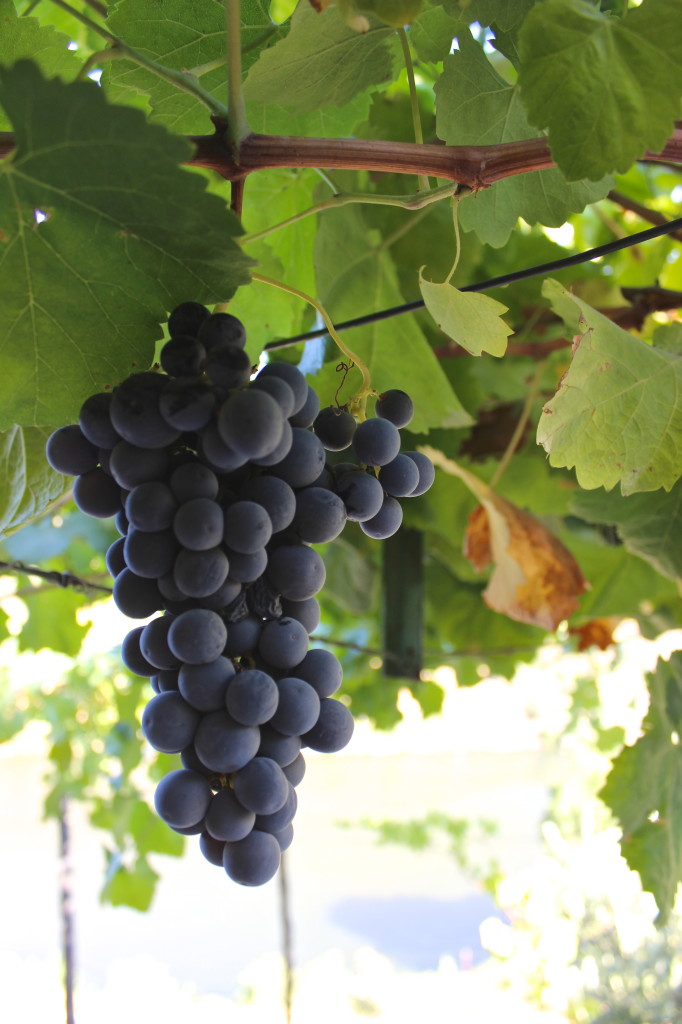 Wine Descriptors:
Silky – this describes a wine that's smooth in texture, so it's almost like silk in your mouth. A good thing.
Supple – when a wine is soft and round in your mouth, or velvety in texture, it's described as supple.
Minerally – typically, this is a term used when describing when a wine's flavors and aromas are reminiscent of things like slate, wet stone or chalk. Think earth/soil notes that help describe the vineyard's origin.
Hot – when a wine is high in alcohol, it's often referred to as being 'hot.' It's almost like the alcohol fumes are burning your nose.
Flabby – this means the wine doesn't really have any acidity (this is not a positive term).
Tannic –  used when a wine has high levels of tannins (compounds found in grape skins, stems and seeds, as well as oak barrels), which could mean it's more bitter or astringent in taste.
Herbaceous – this term is used to describe aromas and flavors of eucalyptus, mint, dried herbs, tea, etc.
Corked – when a wine is affected by cork taint, either contaminated by a chemical reaction or oxidization, it can leave undesirable aromas in the wine (danky, moldy or wet dog aromas) and make the wine taste flat (no fruit flavor).
There you have it. A quick wine lingo lesson that will have you feeling like a wine geek in no time! Now pop open a bottle and let me know what your favorite words are to describe the wine you're tasting. No term is a wrong term! Let's hear it.